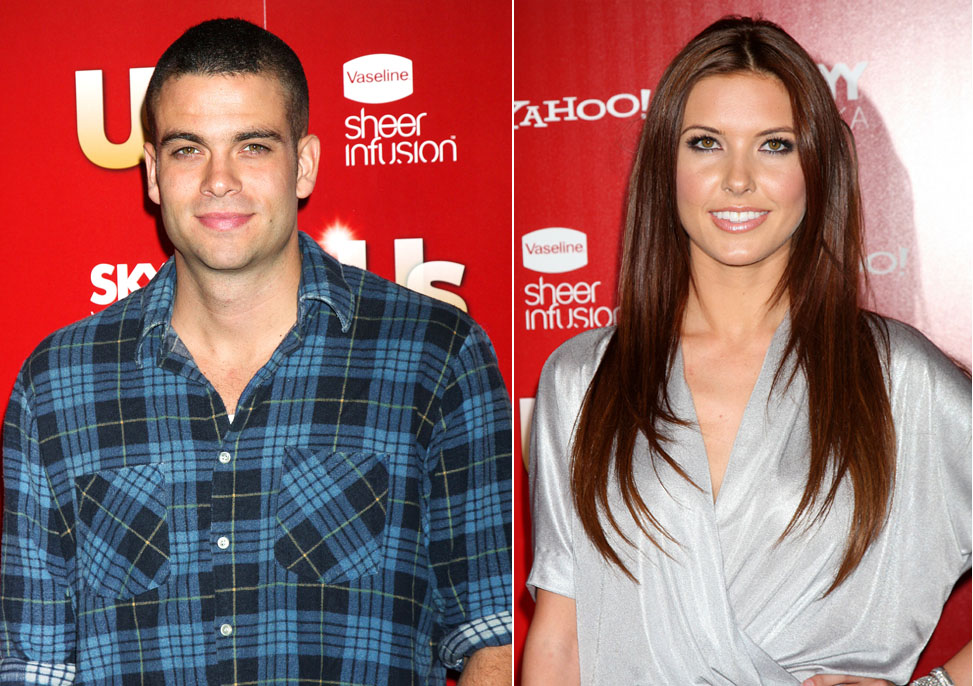 Teenage girls everywhere – including my own daughter – will be crestfallen to hear that hunky "Glee" star Mark Salling, who plays football player Noah "Puck" Puckerman on the Fox series, supposedly hooked up with annoyingly vapid reality star Audrina Partridge from "The Hills." I suppose the bright side is that the show has made Salling a breakout star, along with the rest of the cast.
The Hills are alive with the sound of Glee?

At Thursday's Us Weekly Hot Hollywood party at L.A. hotspot Voyeur, Audrina Patridge only had eyes for a brand-new bad boy: Mark Salling, the mohawk-sporting hunk from FOX's new hit show Glee.

The Hills' Patridge, 24, and Salling, 27, were joined at the hip for their entire time at the shindig. Sitting at a shared table, the pair spent 45 minutes talking into one another's ear and laughing. Just before 11pm, Patridge and Palling left Voyeur with their respective entourages — their cars following one another, heading out into the night together.

In October, Patridge ended her two-month fling with Aussie BMX racer Corey Bohan due to "conflicting schedules." Prior that relationship, she was famously attached to Hills castmember Justin "Bobby" Brescia.
Salling spent most of his career as a struggling singer/songwriter before landing the plum role of Puck, the resident bad boy who is deeper than his tough veneer might suggest. In an interview with TVDrama, Salling recalls his luck in getting the life-changing audition: "I was playing music and struggling from paycheck to paycheck and not really seeing my music take off the way I wanted. A couple of my students kept telling me that I needed to get on L.A. Casting because they're always looking for people who can play instruments or sing. I did a little research and sent out 100 packets to about 50 managers and agents. Out of all those people, one called me and submitted me for Glee that day in her office. I was pretty lucky." Wow, it must be a little overwhelming to go from living paycheck to paycheck to having hot reality stars chasing you. Don't let it go to your head, Puck!
Here's video of Salling as Puck singing the Neil Diamond classic "Sweet Caroline."

Photos are from 11/18/09. Credit: WENN.com