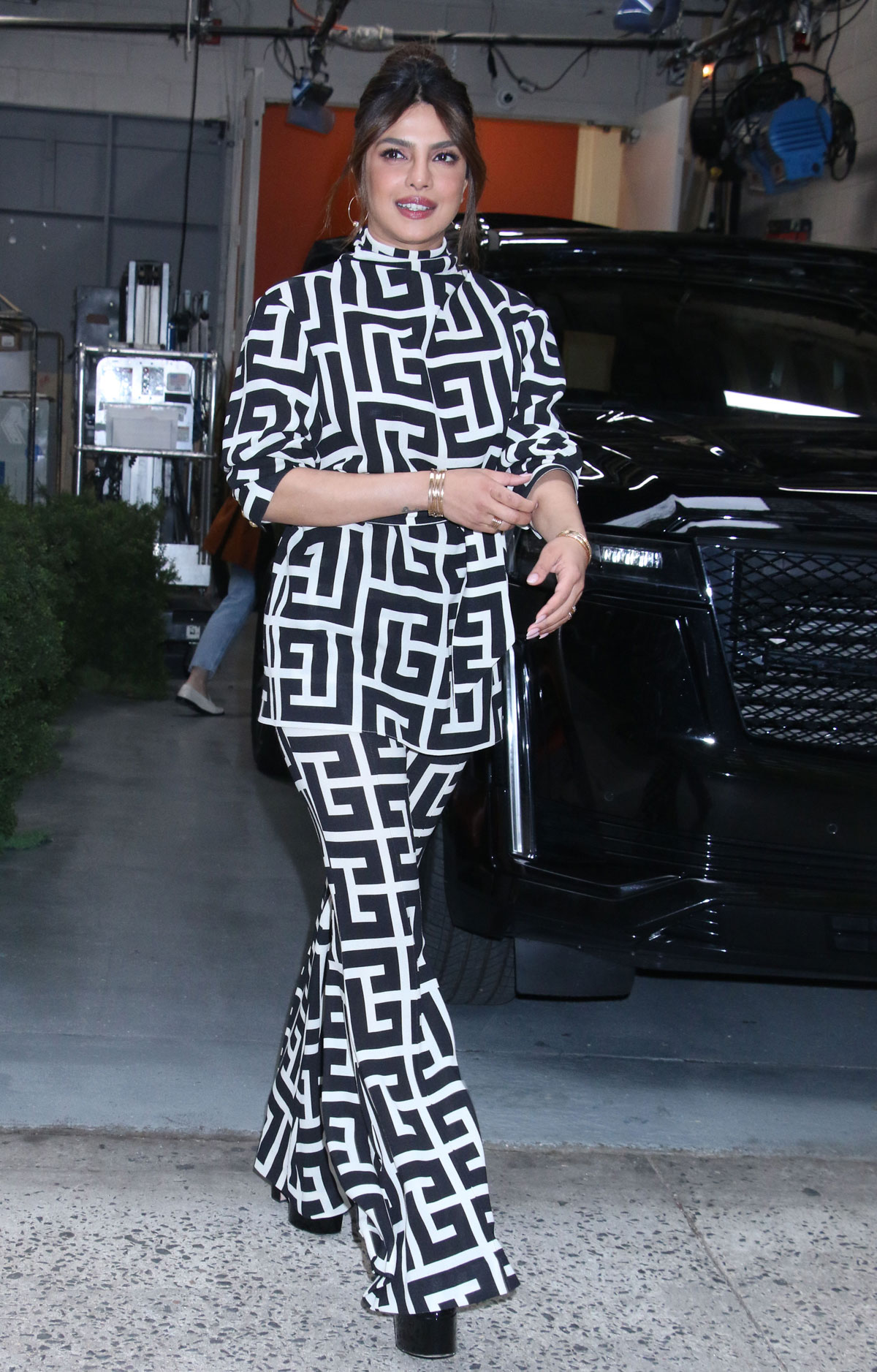 Priyanka Chopra Jonas and Richard Madden are starring in a new Prime Video series about spies called Citadel. Priyanka's been serving looks at the press events and Richard is forever my guy because he's just so cute. They seem to play well off each other and they're both believable in action roles. I plan to watch this for the beauty and stay for the action. Anyway, Priyanka attended SXSW Film Festival and revealed that this series was the first time in her career when she was paid equally with her male costar. She talked about how that came to be and how women have to work harder to prove themselves.
The new Prime Video spy series Citadel offered plenty of firsts for co-stars Priyanka Chopra Jonas and Richard Madden.

And as the accomplished Bollywood and Quantico actress revealed at the SXSW Film Festival in March, it also marked the first time in her career where she was paid equally with her male co-star.

The India-born Miss World 2000 winner reflected on her decision to open up about Hollywood's gender pay gap during our interview, crediting her agents at UTA and Amazon Studios' chief Jennifer Salke for finding equity.

"I don't think it's [just] in this industry," she says. "We happen to be entertainers, so the media's interested in writing [about] what we have to talk about. But if you talk about business or in any industry, women have to work quite a lot harder to prove their [worth], especially in boardrooms or in positions of power. They have to work way harder to be able to stand shoulder to shoulder with a guy. I didn't even think about it, honestly. I was very excited about being part of this show, and I'm not one that thinks about that very much. But I have to give my agents props. They suggested it… 'You're playing co-leads, you should have parity.' And I was like, 'You can [have that conversation], but it doesn't happen like that. You know, jaded old me, 20 years of trying this conversation.

"But it was so easy. They came back and they were like, 'Yeah, it's done.' And I couldn't help but wonder, 'Did this happen so easily because the head of the studio was a female?' Because when women are in positions where they make decisions, they think about creating opportunity for other women. And that is why it's so important to create opportunity and push women to be in positions of power because it changes the game for another one."
This story is not shocking, because Hollywood, but still somehow shocking because Priyanka has been in the business for a long time. Like she says, 20 years! If this series was the first time, it makes me wonder about Quantico. She was the lead, so in theory she'd have the highest paycheck, but maybe they found an excuse to give more money to Josh Hopkins or Blair Underwood. I wonder who she was referring to when she talked about men feeling insecure about her success. I'm glad her people advocated for her — as they should since it's literally their job — because it sounds like she'd long since given up on trying to prove herself for parity. It's sh-tty that she even still has to do so with her resume. And I think the fact that the studio head is a woman definitely helped Priyanka here. Women recognizing other successful women and creating opportunities for one another to be successful, love to see it.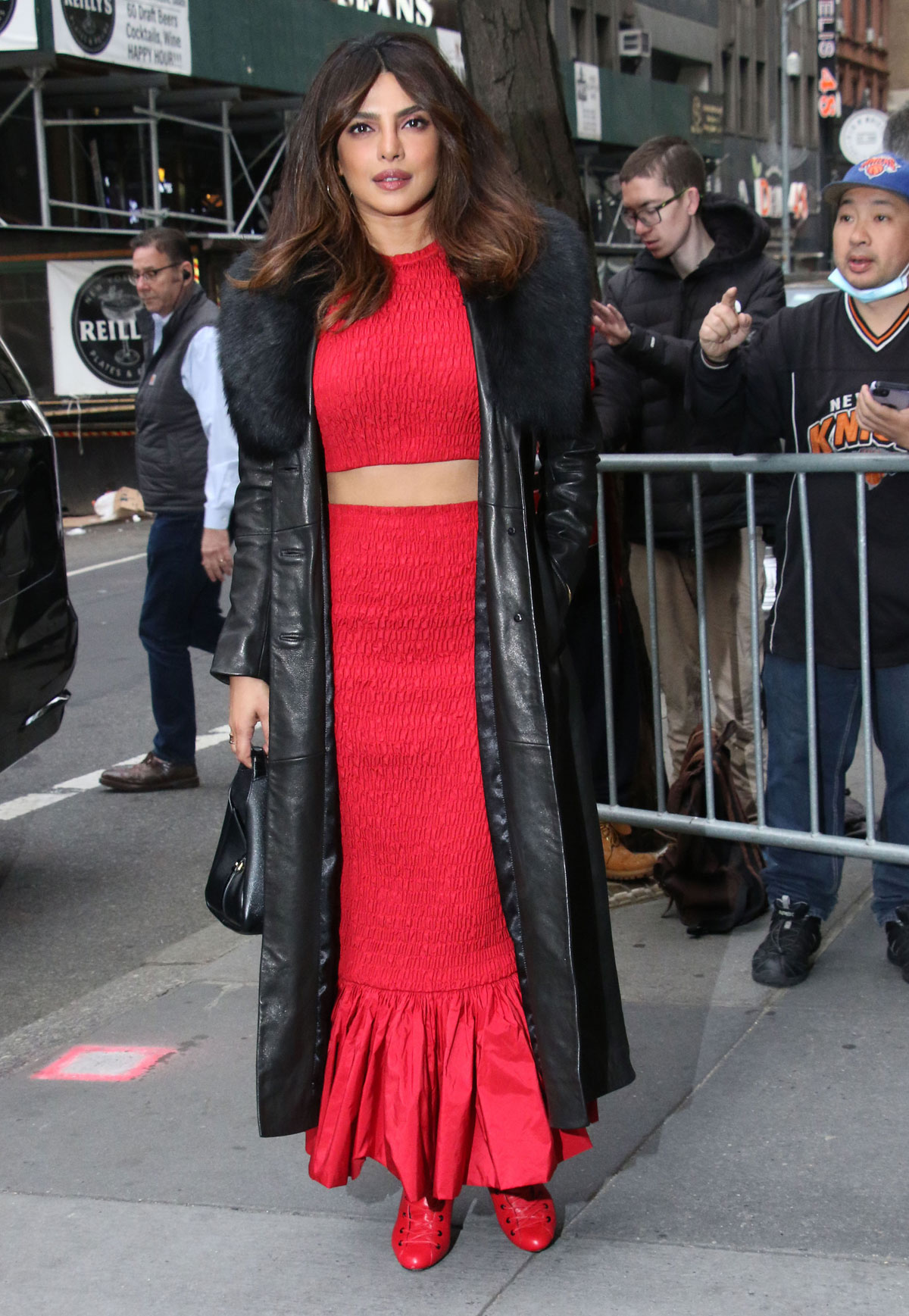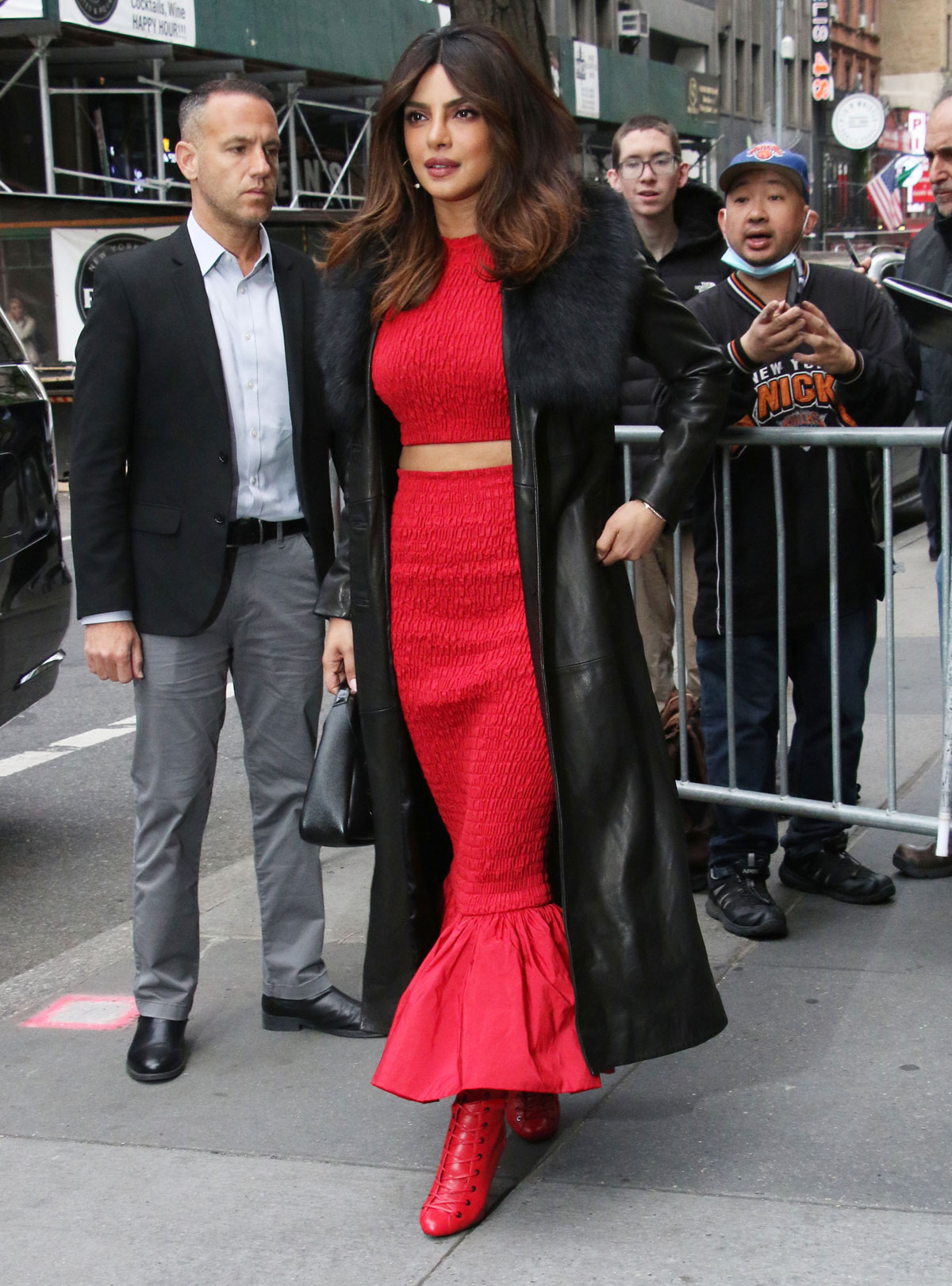 Photos credit: Roger Wong/INSTARimages and via Instagram