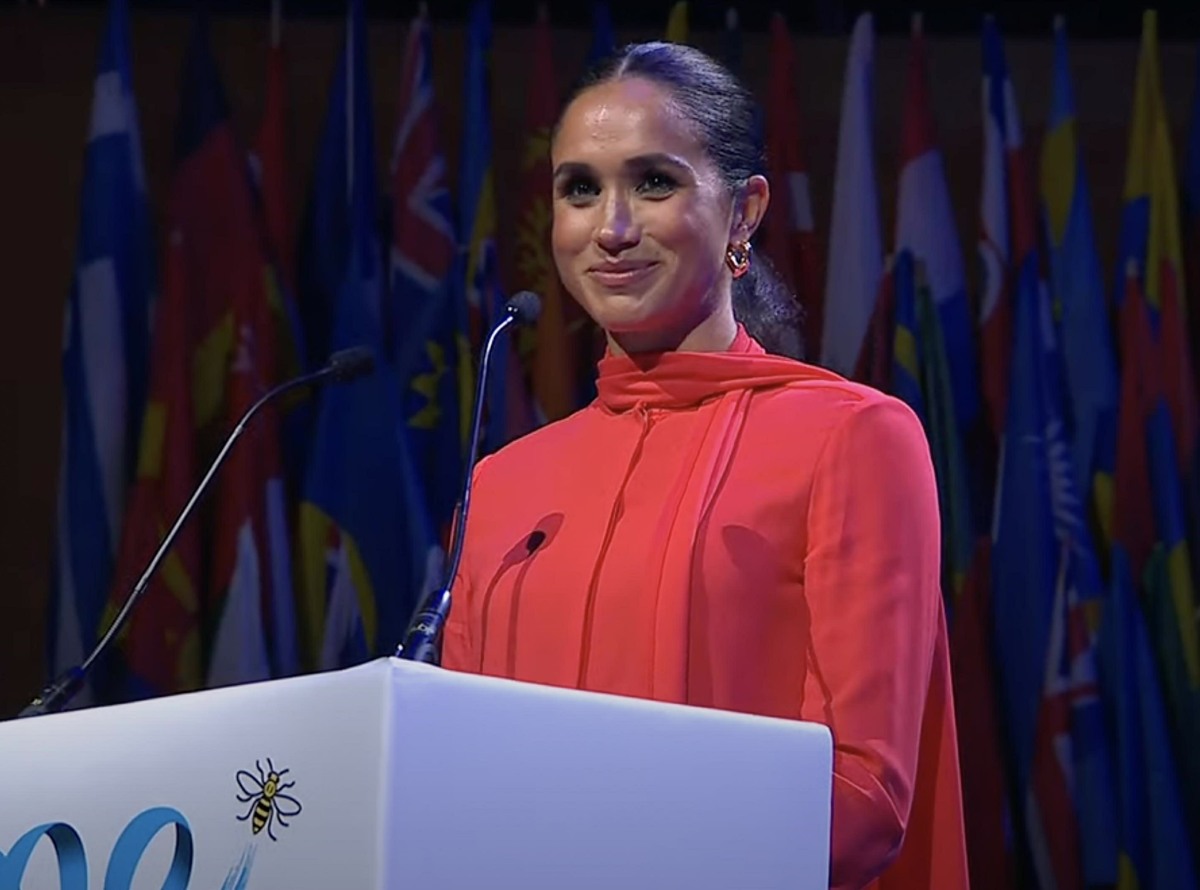 The British media has been gagged for a full week. They couldn't believe it when the Duchess of Sussex made a surprise virtual appearance at Misan Harriman's Ted Talk. They were beside themselves when Harry and Meghan booked a VIP suite to watch the NBA Playoffs last Monday, and the Mail was hysterically melting down over the cost of wine, hot dogs and other stadium snacks. But the British press still wasn't prepared for the news that Meghan signed up with WME, one of the most powerful agencies in the world, nor were they prepared for the fact that Meghan had actually been courted by several agencies. WME is no joke, and Ari Emanuel is regularly named as one of the most powerful men in Hollywood. The British press was so shaken, it took them basically 24 hours to catch their breath. They can't blatantly lie and say that this move is bad for Meghan, so now it looks like they're trying to say that it's terribly suspicious that Meghan would make such a brilliant move for her future. From The Telegraph:
Meghan & Ari Emanuel: "This means a lot in Hollywood," says an LA insider. "It's the most powerful and prestigious agency in America and the one everybody is at – being represented by them proves you are a big deal. Bearing in mind where her career was at 10 years ago, this will be almost a childhood dream come true."

The real Ari Emanuel: "When you first meet him, you expect him to be this overbearing Weinstein-like figure," says one Hollywood source. "But he's actually very personable – he laughs a lot and looks you in the eye; he has usually done his homework on what you're up to and is always very charming."

Ari's vibe: "He's famously combustible – he swears and throws things, and someone famously saw him in a garage pounding his laptop against the wall in rage," says LA-based author and journalist Richard Rushfield. "But he can spot an opportunity a mile off. Hollywood can be a very complacent place and it needs thinkers like him. Ari is the most powerful figure of his generation. He's the ideal choice for Meghan because he is immensely skilled at building a larger world around his clients. She's not looking for an acting role, she's looking to take her brand and name and use it in new ways. Ari famously said that he wasn't going to hold his clients' hands at auditions, he was going to build media empires for them."

Meghan, the next Michelle Obama: For the Duchess of Sussex, there could be no better connections. "It's no secret that she wants to be the next Michelle Obama," says a Hollywood source. "That's the key to the whole thing." Given that relations had reportedly soured between the Obamas and the Sussexes in the months after the infamous Oprah interview (they were notably absent from Barack's star-studded 60th birthday celebrations in 2021), joining Endeavor may be one way for Meghan to reconnect with them.

Meghan & Elon Musk: "It's all pretty schmoozy and once you sign with Ari, you're in on this whole social scene," says a source. "He is also great friends with Elon Musk – Harry and Meghan will no doubt hang out on Elon's yacht with all of the Californian power couples. Meghan will love that – it's her natural habitat."
"Harry and Meghan will no doubt hang out on Elon's yacht with all of the Californian power couples. Meghan will love that – it's her natural habitat." For all of his many faults, Elon Musk does not own a yacht. California power couples do not hang out with Elon Musk in general, and certainly not on his nonexistent yacht. Meghan's natural habitat is not "on a yacht." She's also not looking to become the next Michelle Obama – Meghan was never First Lady, that's not the comparison. What Meghan wants – in my opinion – is to be more like Gwyneth Paltrow or Reese Witherspoon. A production company, a book club, a popular podcast (or several pods), investments in woman-owned businesses, maybe a clothing line, some brand ambassadorships, perhaps a popular lifestyle blog. That's the play here.
Also: I'm curious why one of the top quotes in the piece is comparing Ari Emanuel to convicted rapist Harvey Weinstein. The two men are nothing alike. The only thing, that I can see, that they have in common is Judaism. Which I think was the point. I feel certain that the British media will go full antisemitic dog-whistle with this news.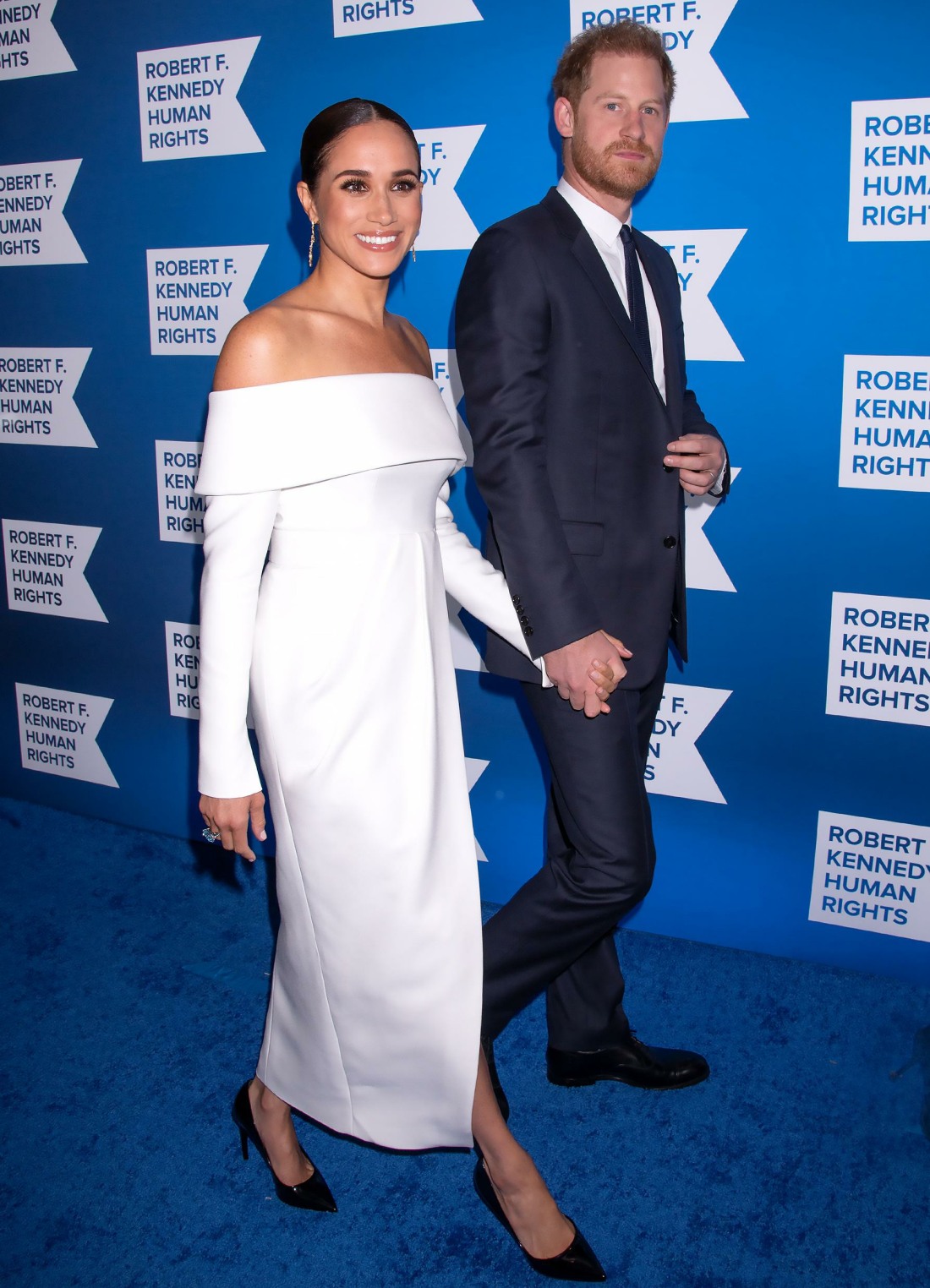 Photos courtesy of Backgrid, Cover Images.