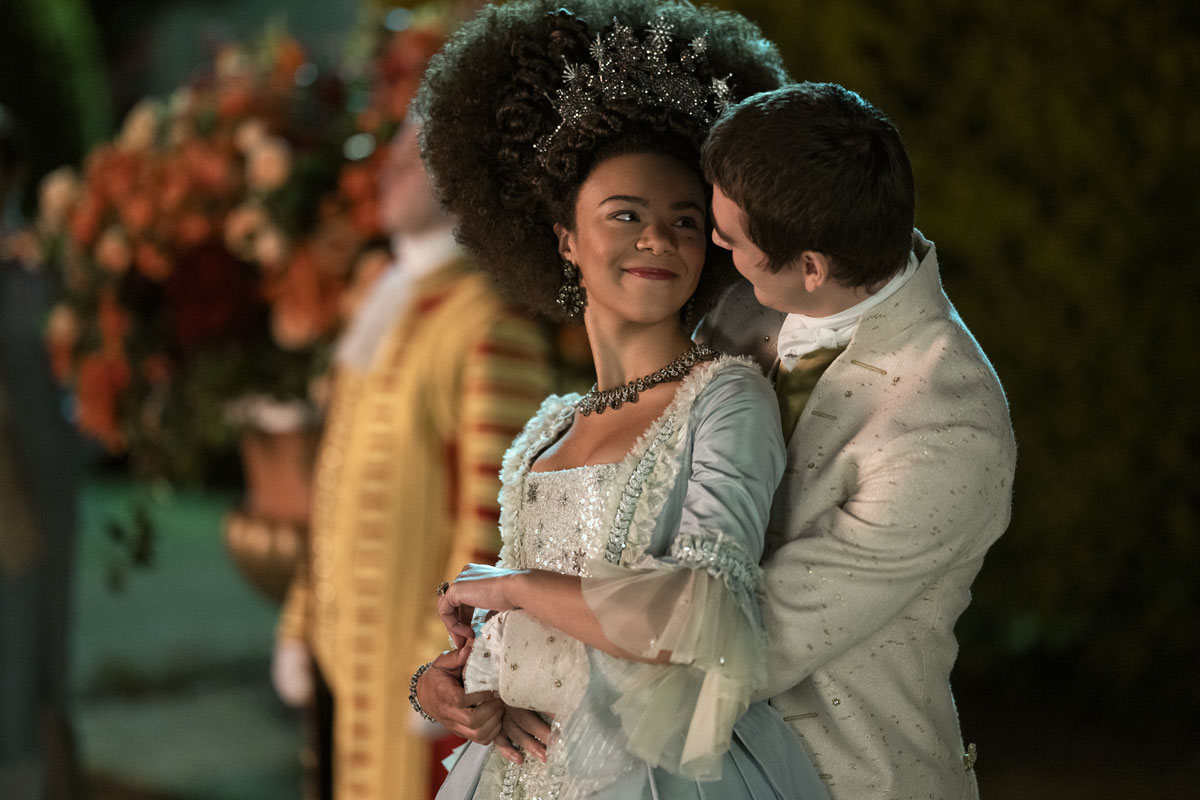 The Bridgerton prequel series focused on Queen Charlotte is coming out next week. In Queen Charlotte: A Bridgerton Story, Golda Rosheuvel will return as the HBIC queen we already know from the existing series, while India Amarteifio will play the teenaged version of the queen as she meets and marries King George III. The main actors and producers appeared at the LA premiere last week, which included a screening of the first episode and a panel discussion after. Both Queen Charlottes, India and Golda, talked about wearing their natural hair on screen and how meaningful that representation is to them.
The "Bridgerton" universe is expanding as creator and executive producer Shonda Rhimes now shifts her focus to the prequel series "Queen Charlotte: A Bridgerton Story," featuring one of the franchise's most captivating and beloved characters.

The Netflix historical drama follows Queen Charlotte's rise to the throne and her love story with King George III. Golda Rosheuvel who plays the formidable queen in "Bridgerton," also stars in "Queen Charlotte." She portrays the queen in the present timeline.

Meanwhile, India Amarteifio portrays the bright-eyed 17-year-old version of the queen as her reign begins.

On April 26, Rhimes joined Rosheuvel and Amarteifio at the extravagant Los Angeles premiere of "Queen Charlotte." Fellow cast members Corey Mylchreest (King George III) and Arsema Thomas (Young Lady Agatha Danbury), executive producer Betsy Beers and director Tom Verica were also in attendance at the event, which included a screening of the first episode followed by a panel.

During the panel, led by Variety's Angelique Jackson, the cast spoke about the significance of Queen Charlotte, a Black woman, being at the center of the new series. The character instantly became a fan-favorite for "Bridgerton" viewers because of her witty replies, elaborate ball gowns and intricate hair pieces that tower high above her head.

Charlotte's signature hairdos are further highlighted in the new series. In one of the "Queen Charlotte" promotional photos, Amarteifio sports a sparkling crown and a large afro.

On a more serious note, the "Queen Charlotte" star continued, "This job is so much bigger than us and myself and it just means so much to have this representation, for especially young Black girls growing up."

Amarteifio recalled not seeing herself represented on screen often as a child. "I never thought growing up wanting to be an actor that this role would be something that I could even consider myself being a part of," she shared.

Rosheuvel also opened up about being on a show that showcases Black women and their hair in England's Regency era.

"It's extraordinary on one hand and very heavy on the other," she explained. "I remember my initial chats with hair and makeup and being really really shocked, actually, that they wanted to just tease my own hair out and have that as kind of the front line of the wig."

She revealed that she had never had that experience on set before.

"Those words and that kind of discussion of showing my own natural hair within a character's look had never ever been discussed with me. So, I got so emotional and I cried because it was such a moment of I'm being seen not only as an actress, as a person of color. But this character is being seen through these ideas, hair and makeup and costume and how the show looks," she said.

The British actor added, "I will never ever forget it."

Viewers can experience the wigs, songs and Charlotte's powerful reign when the series hits Netflix on May 4.
I love all this discussion of natural hair on the panel of a big Netflix show. India talked about how meaningful it felt for her to provide this representation for young Black girls, since it was something she didn't have and couldn't even imagine when she was growing up. And Golda spoke similarly, saying that her work on Bridgerton was the first time in her career where her natural hair was to be used (as the starting point for the wigs) and she was shocked and touched that her own hair was finally being used in the character's look. Also, Arsema Thomas, who plays the young Lady Danbury, bonded with India over natural haircare. Apparently, the (white, male) director Tom Verica suggested a few topics for them to discuss during their audition. His suggestion was HBO Max's "Sex and the City" sequel series "And Just Like That…," but Arsema and India ended up talking about their hair routines (because that series is trite and there's not much to say about it). Anyway, I am very excited for this series and the representation. Hopefully it will hold us over until the third season of "Bridgerton" finally comes out.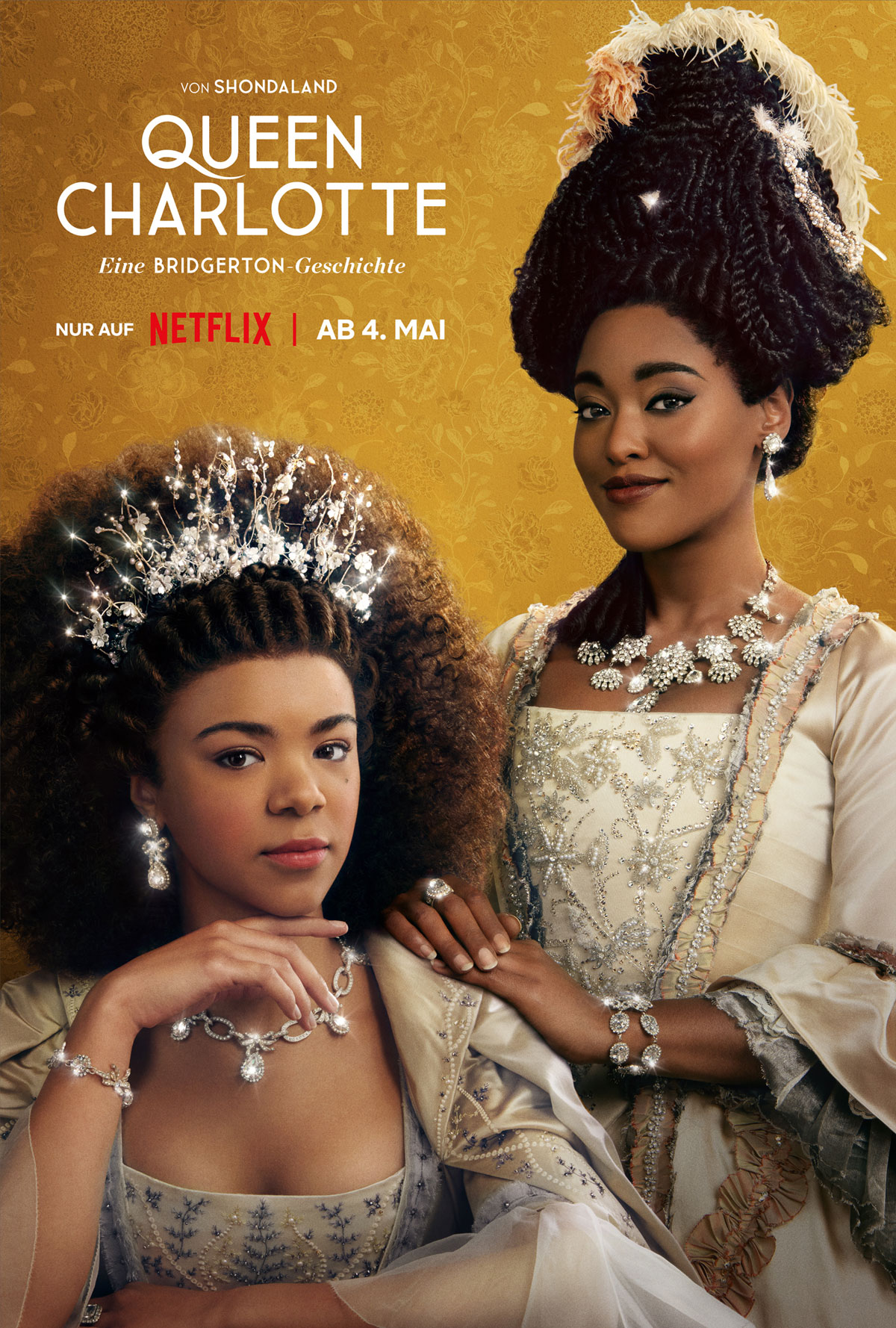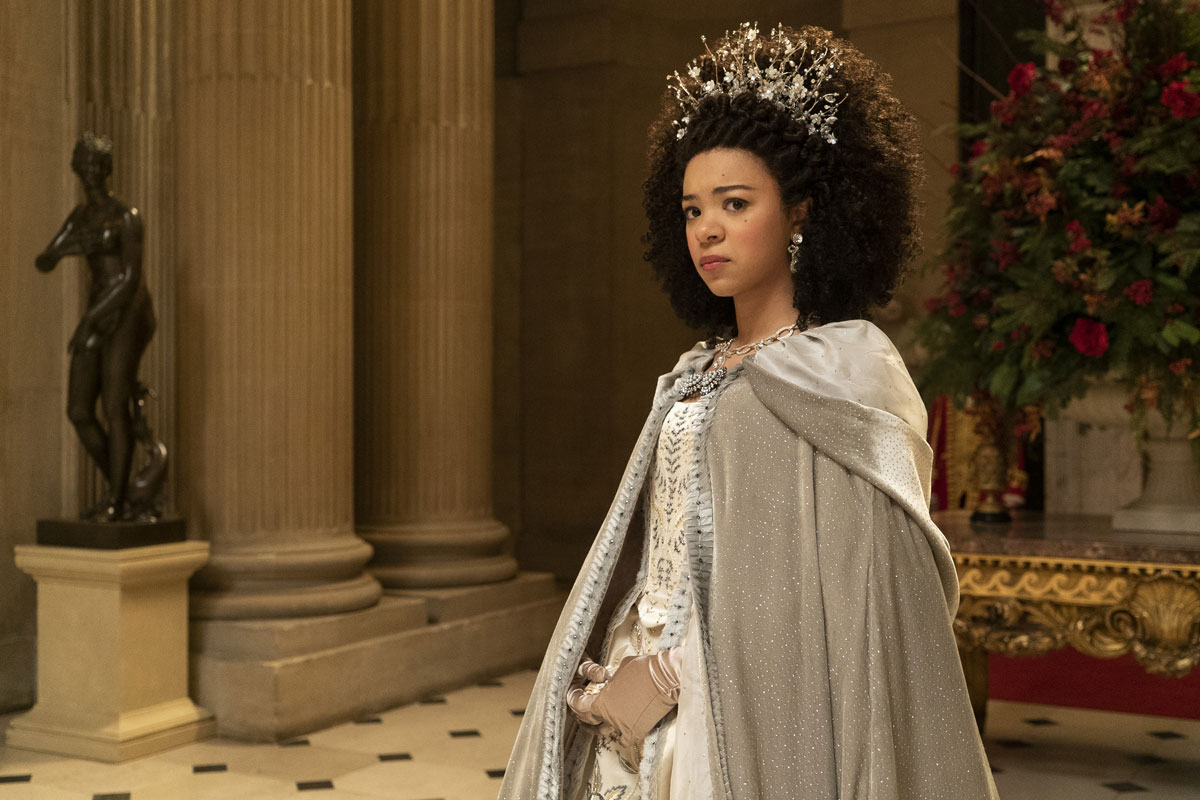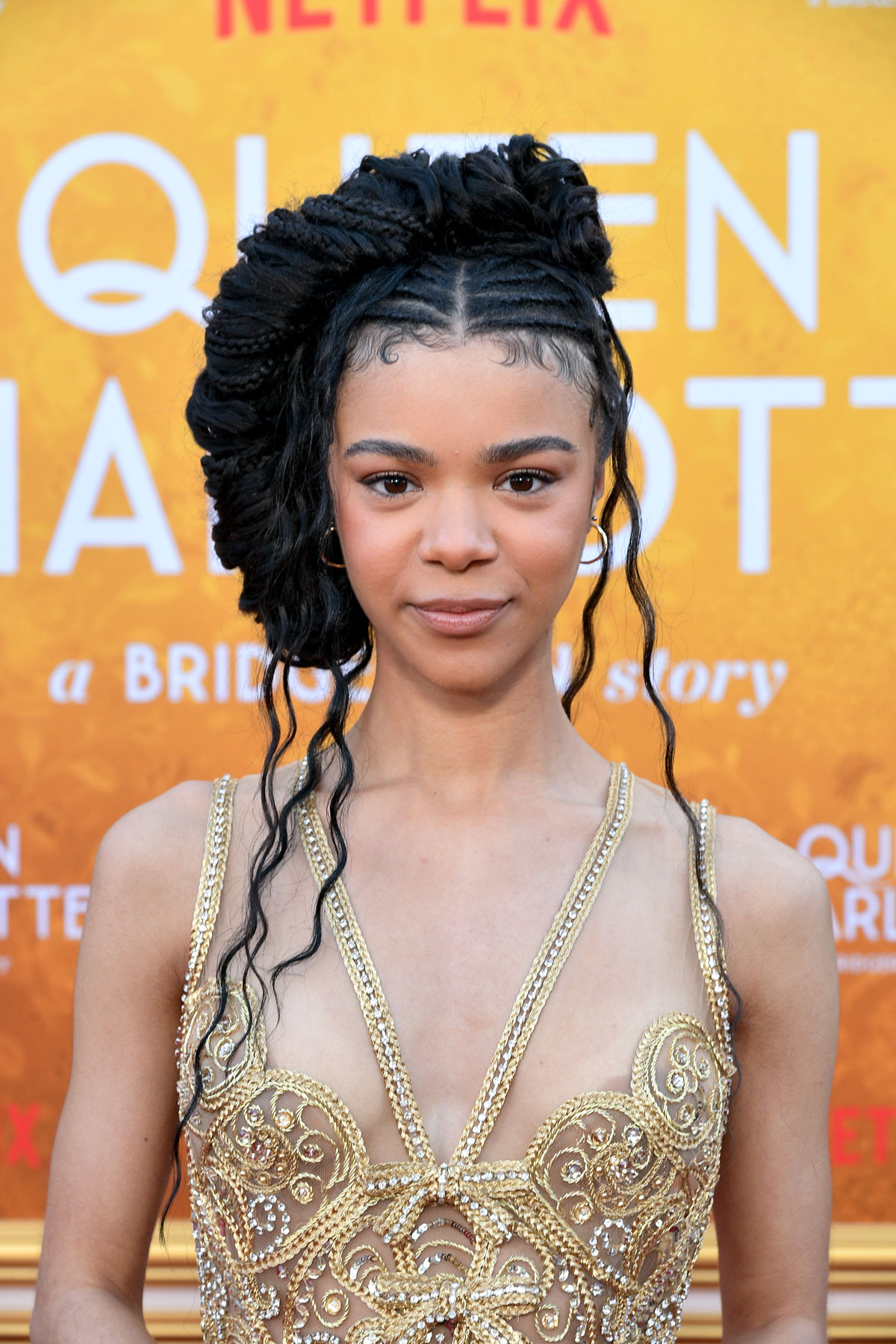 Photos credit Netflix and Getty Images for Netflix