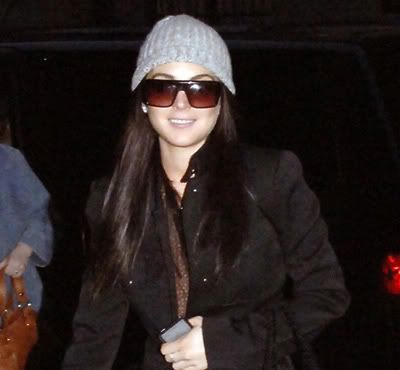 Life and Style weekly reports that Lindsay Lohan was recently spotted with young Jamie Burke, the 20 year-old singer that Kate Moss took to Aspen last Christmas.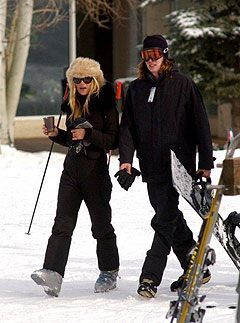 The rag tries to manufacture a conflict between the friends over Burke, but we doubt Moss – or Lohan – cares:
In Touch Weekly is reporting that after her rehab stint in Arizona, Kate bailed to Aspen to hang with Jamie.
Reportedly – it's not really serious – but he has been spotted leaving Kate's Aspen suite.
Now without Kate knowing, la Lohan and model Jamie Burke are getting serious according to the item in the magazine. Citing an insider, the report dishes that Jamie recently spent the night at Lindsay's suite at the NY 60 hotel Thompson.
Kate seems to want to reconcile with Pete Doherty after he declared his undying love on the windshield of one of his many secondhand Jaguars, and she has probably forgotten about Jamie. Maybe she even lent Jamie to Lindsay as part of her compaign to help Lindsay get sober.
The source where we got the news says that Lohan has been tied to Leonard DiCaprio lately, but as we mentioned earlier, we doubt that's true.
Here is Lohan in NY. We haven't seen her in a while, so she may have been taking Kate Moss' sage advice to lay low. [via]
And here's Kate Moss shopping with her daugher, Lila Grace, in London [via] Pictures of Moss going out to dinner with friends [via] are after the jump.