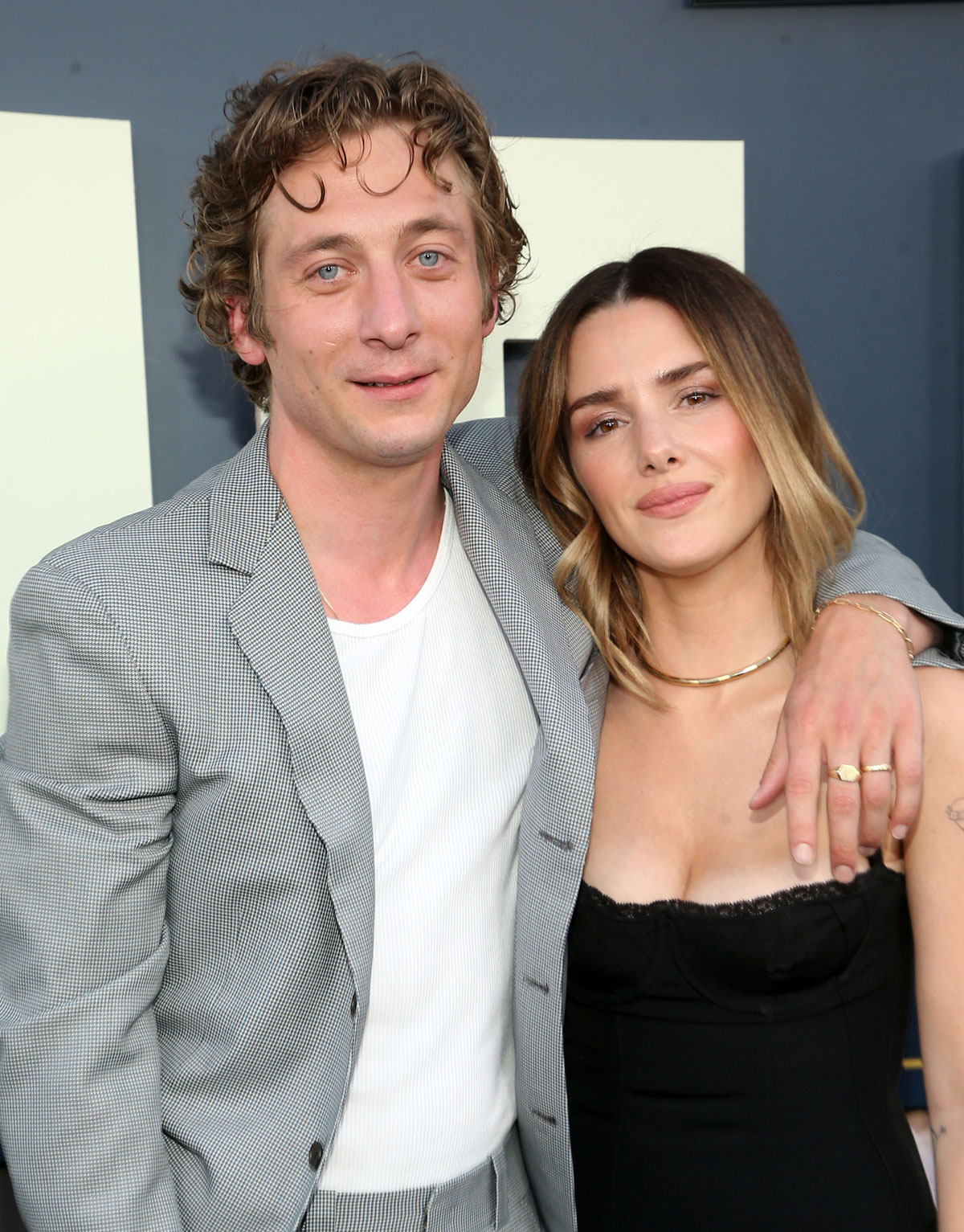 Jeremy Allen White and his wife Addison Timlin are getting divorced after three years of marriage. She filed last week. They've been married since 2019, but have been together a lot longer than that and share two young daughters. It's unclear what precipitated the split, but it seems rather sudden given that they were gushing about each other on online and in speeches just a couple of months ago.
Jeremy Allen White's wife Addison Timlin has filed for divorce, PEOPLE has confirmed.

Timlin filed for divorce on Thursday, according to court documents.

The pair have been together for well over three years. They married in 2019 and share two children. Their first daughter Ezer was born in 2018 and their second daughter Dolores was born in 2020.

White and Timlin's reps did not immediately return PEOPLE's request for comment on Thursday night.

The 32-year-old star of The Bear talked about how "grateful" he is for his wife in his acceptance speech at the 2023 Golden Globes. "Addison Timlin, I love you deep in my bones, thank you for all that you do, thank you for everything that you've done," he said.

After the awards show Timlin shared an emotional note on Instagram about her love for her husband. "When we were 14 years old and I saw you perform for the first time in drama class, I couldn't take my eyes off of you," she wrote in the caption of a photo of White holding his Golden Globe. "When we'd run your lines for Shameless I'd be so tickled knowing beforehand what everyone would get to witness the next day on set."

"When I watched the pilot for The Bear, I cried my f—ing heart out," she wrote. "I think somewhere I must've known how much life was about to change, but mostly I just knew that the world was about to discover what I've known all along. What a privilege it's been to know first."

Timlin, 31, and White starred together in the 2008 psychological drama Afterschool. In 2020, in an Instagram post, she called White her "best friend of 15 years, who happens to be the love of my life."

Last August when PEOPLE asked White what Timlin thinks of all the online thirst for him he said with a laugh, "I don't know," adding, "I think we're both pretty good at not paying too much attention. I'm not on Twitter. I have an Instagram, but I mostly use it for work. I have a pretty healthy distance from it all. And my wife does as well. So I think that's a good thing."
This was pretty surprising news. I watched all 11 seasons of Shameless as it aired and was aware that real life Jeremy was the exact opposite of his character in that he seemed to have a stable long-term relationship. Despite his position as a young actor, he never seemed gossipy in the slightest. But Jeremy was third lead on Shameless for most of its run and now he's blowing up more with popularity of The Bear and how good he looks in that white tee and apron. That sort of success and exposure for one part of a couple can be difficult when both are actors. But Jeremy and Addison have also known each other since they were in high school and they're only in their early 30s now, so maybe they just grew apart. But the fact that she filed, seemingly abruptly, and the absence of a joint statement… Maybe there's more to the story there.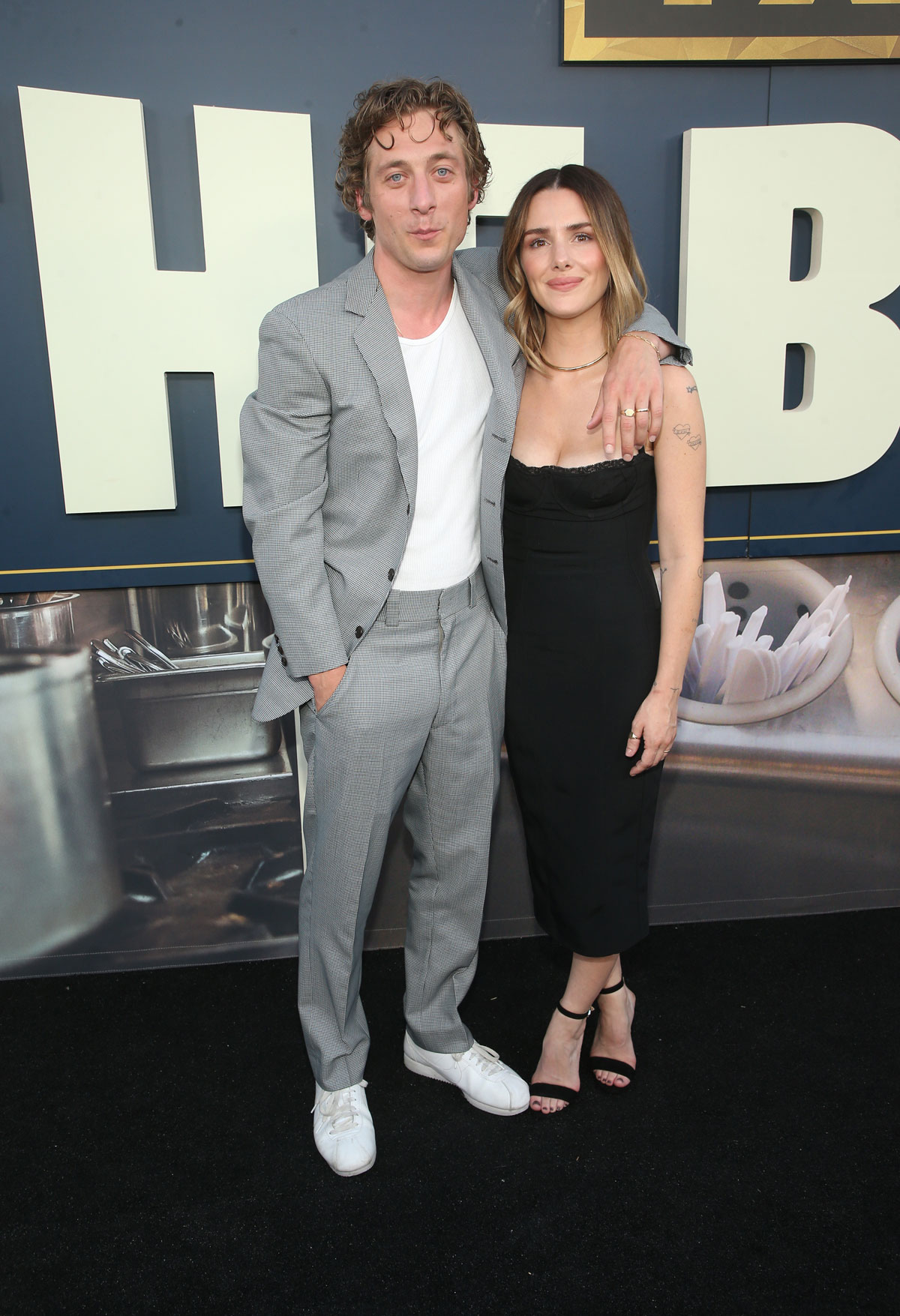 Photos via Instagram and credit: Faye`s Vision/Cover Images/INSTAR