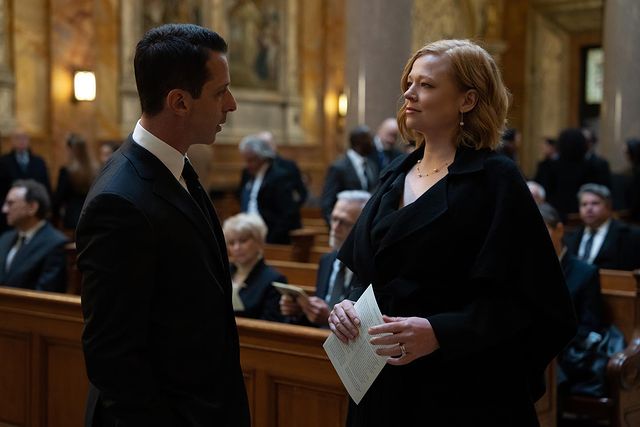 SPOILERS for last night's Succession, "Church & State"
It's beyond weird to watch the final seasons of Ted Lasso and Succession concurrently. While the two shows have next to no similarities, both shows are generally considered to be two of the best shows of the past decade, with sharp writing and great performances. Only Ted Lasso's final season has been awash in crappy storylines and uneven plots and characterization. Meanwhile, Succession is coming for all of the Emmys this year.
Last night's episode, "Church & State," was the penultimate episode of the series. The final season of Succession has been a compacted timeline (within the story) of less than a month – Logan Roy died on a plane about a week before the presidential election, and Logan's death was episode 3. On episode 9, they finally held his funeral, the day after the presidential election. While the whole season has been full of tour-de-force performances, the three central "Roy kids" (Shiv, Roman and Kendall) have had the most to do and they're all worthy of Emmys. I have literally no idea how Emmy voters are going to choose between Kieran Culkin and Jeremy Strong for Best Actor, honestly.
Anyway, I didn't want to do a full review, I just wanted to give people a chance to talk about how f–king brutal and amazing this episode was and how great it is that Jesse Armstrong knows how to land the plane. Ewan Roy – played brilliantly by James Cromwell – deserves everything too, and I loved the part with Marcia, Caroline and the two mistresses in the front row. Roman breaking down by the coffin, Shiv's stupid eulogy… good stuff. Am I the only one blown away by the subtlety of Alex Skarsgard's performance? Like, Alex is giving one of the best performances of his career, and you can tell he's just delighted to be part of this show.
I have no idea what's going to happen in the finale, but I'm rooting for "everyone gangs up against the Roys, the Swede gets Waystar Royco, and the kids end up completely estranged." While I'm blown away by Kieran's performance as Roman, let's get one thing straight: Roman is not a good guy. He's just not. None of them are. They are all terrible people and they all deserve what's coming to them.
Closing the chapter.

A new episode of #Succession is streaming now on @HBOMax. pic.twitter.com/Gvyt58j9Eh

— Succession (@succession) May 22, 2023
And Just Like That… pic.twitter.com/3lHwr7Qi49

— Jackson McHenry (@McHenryJD) May 22, 2023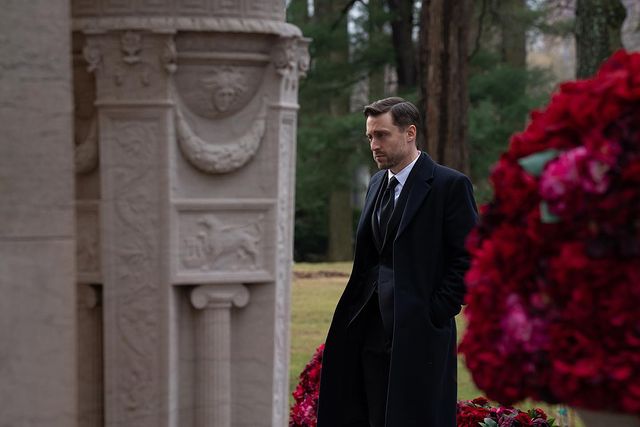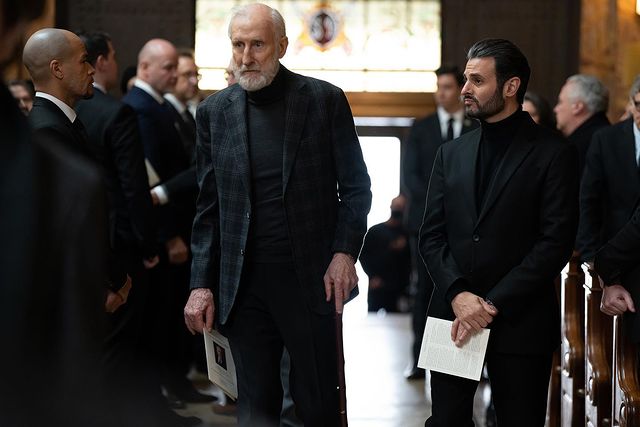 Photos courtesy of HBO/Succession.