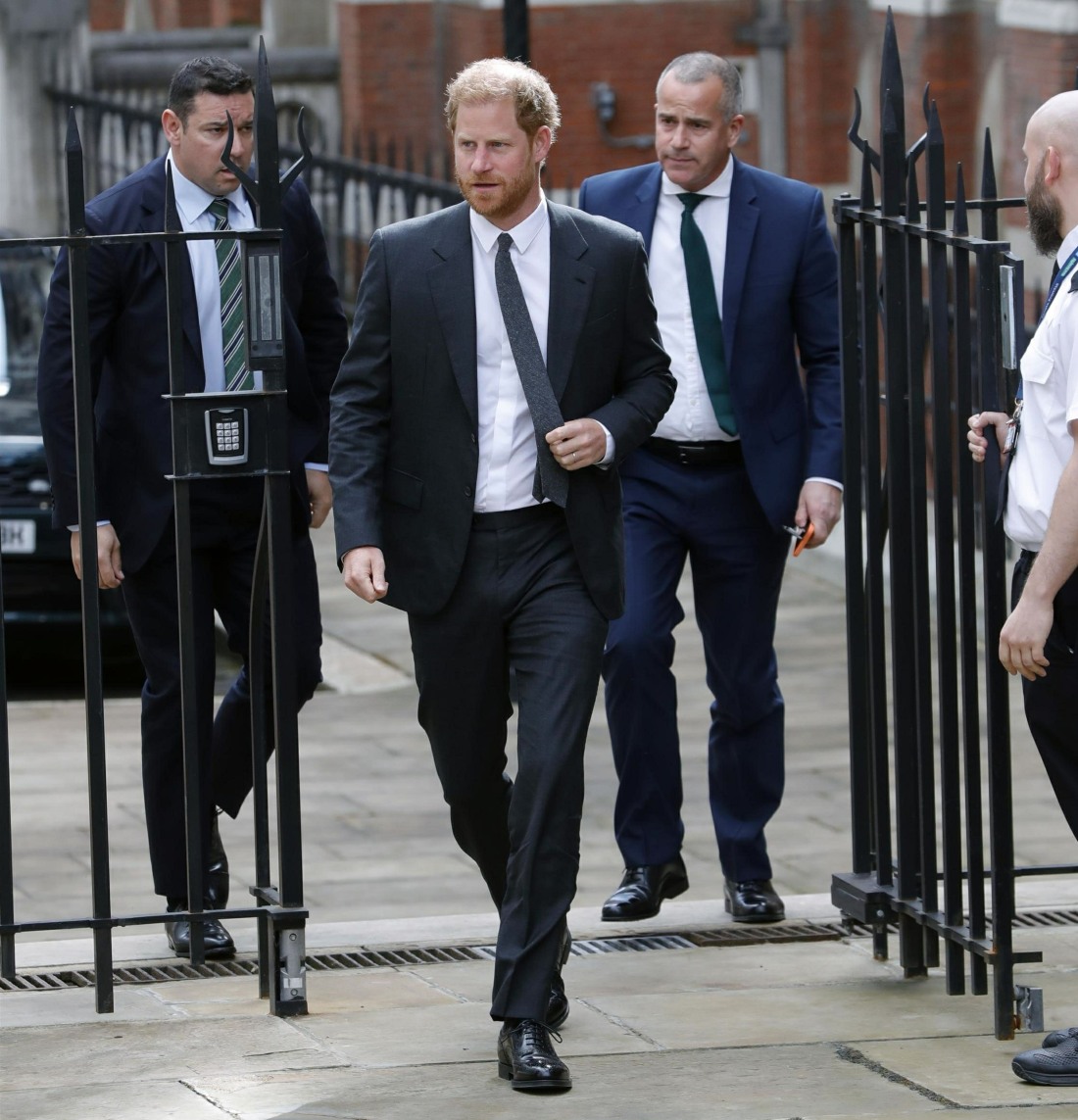 One of Prince Harry's more complicated legal wranglings is his fight for police security when he visits the UK. The Sussexes' police protection was stripped in March 2020, and the Sussexes now have private security in California. Harry asked Ravec – the committee which determines who gets security – if he could have police security whenever he returns to the UK, and if he could simply reimburse the Met Police for the cost of that security. That request set off a multi-year legal fight in which Harry's offer and position have been consistently misrepresented. The fight is not "should Harry get security paid for by the British taxpayer," although I would say that he should get that. No, the fight is over A) whether Ravec misrepresented Harry's offer, B) whether Harry could reimburse the police and C) whether he "deserves" security whatsoever. Well, one part of Harry's legal action has been decided. It did not go in Harry's favor.
Prince Harry has lost a legal challenge over his bid to be allowed to make private payments for police protection. His lawyers wanted a judicial review of the rejection of his offer to pay for protection in the UK, after his security arrangements changed when the prince stopped being a "working royal". But a judge has ruled not to give the go ahead for such a hearing.

Home Office lawyers had opposed the idea of allowing wealthy people to "buy" security from the police. This ruling followed a one-day court hearing in London last week. At the High Court last week, lawyers for Prince Harry had challenged the decision to reject his private funding for police protection for himself and his family when visiting the UK. Prince Harry challenged how this decision was reached by the Executive Committee for the Protection of Royalty and Public Figures – known as Ravec – which covers security for high-profile figures, including senior royals.

"Ravec has exceeded its authority, its power, because it doesn't have the power to make this decision in the first place," Prince Harry's lawyers had told the court. They argued that there were provisions in legislation allowing for payment for "special police services" and as such "payment for policing is not inconsistent with the public interest or public confidence in the Metropolitan Police Service".

The Home Office said there was no requirement for the Ravec committee to allow Prince Harry to make representations to them and there was little prospect of the decision being changed.

"Given the nature of the arguments now advanced by the claimant, the court can be confident that such representations would have been highly likely to have made no substantial difference in any event," the Home Office's lawyers told the court.
From what I can understand of the legal arguments, this part of the case was Harry wanting to know more about Ravec and wanting to hold Ravec accountable for misrepresenting his offer to pay for his police security. "His lawyers wanted a judicial review of the rejection of his offer to pay for protection in the UK… But a judge has ruled not to give the go ahead for such a hearing." Harry was going after Ravec and the powers-that-be said "no mas." Probably because it's abundantly clear that Ravec is made up of royal courtiers who were clearly trying to facilitate a lot of danger and harm coming towards Harry and Meghan. I would argue that those same people are still trying to facilitate harm towards the Sussexes. I wonder if Harry will change his mind about testifying in person in London next month. Because these people are truly trying to hurt him. Or worse.
Per Omid Scobie, "Mr Justice Chamberlain refused permission for the Duke of Sussex to apply for a judicial review to challenge the decision that he should not be allowed to pay privately for his own police security when in the country." Scobie also says the security battle isn't over because "Harry has already won the right to a full judicial review against the Home Office over the main decision to deny him protective security. His lawyers can also appeal today's ruling."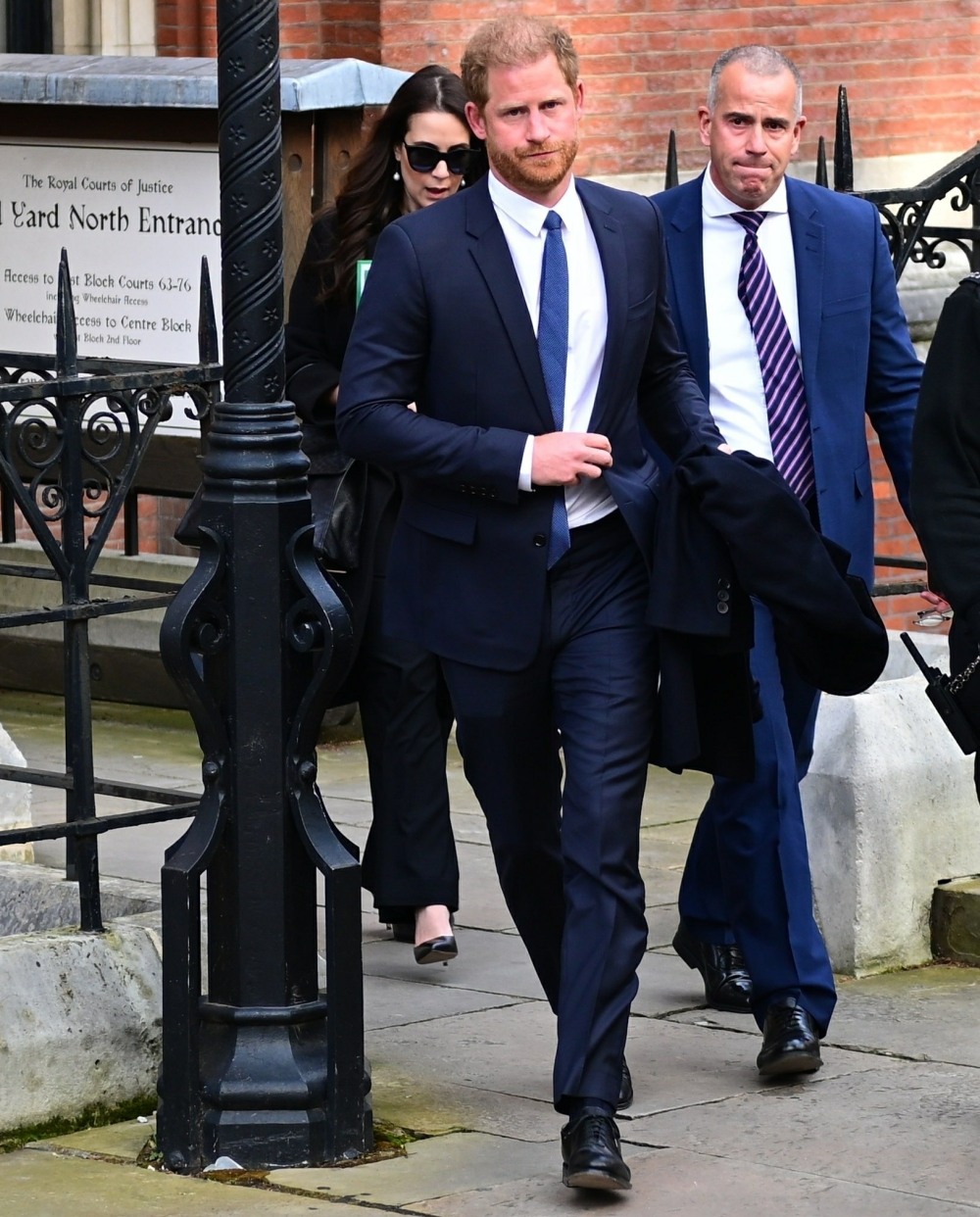 Photos courtesy of Backgrid.