Advertisements from Ozempic and similar injectable weight loss drugs have moved from my email to Instagram ads and it's driving me crazy! I keep hiding/reporting them and they keep coming back. Anyway, a couple of months ago Golnesa "GG" Gharachedaghi from Shahs of Sunset copped to using the generic version of Ozempic to lose a mere 11 pounds. Last week, GG was at the Vanderpump Dogs Gala and she talked to ET about why she was honest about using the weight loss drug: she doesn't see a reason to hide it, especially from people who are curious.
Golnesa "GG" Gharachedaghi is opening up about taking Ozempic.

Last week, ET's Brice Sander spoke to the Shahs of Sunset alum at the 2023 Vanderpump Dogs Gala at The Maybourne in Beverly Hills, California, where she opened up about losing weight on the anti-obesity and antidiabetic medication.

"I don't see a reason to hide being on a weight loss [medication] or a cosmetic procedure, just talk about it because there's so many people out there who want to do the same thing or they want to learn about what you did," said Gharachedaghi.

"Obviously, I didn't look like this two months ago. So all of a sudden to lose almost 30 pounds, I would be a liar to say I quit drinking alcohol and you know all of a sudden started working out like some people like to say," she added.

Although Gharachedaghi is taking Ozempic, she still has her appetite, "I'm actually a little hungry. Look I'm gonna go smoke a little pot and I'm gonna eat definitely."

In March, Gharachedaghi admitted to losing more than 10 pounds on Ozempic and showed fans how to inject themselves.

The Shahs of Sunset alum posted a video to Instagram describing her experience with semaglutide, the generic version of the trendy weight-loss drug, because she refused to lie about it.

"I am on the weight-loss shots, honey, OK," she said. "I'm just not going to lie about it because I always keep it real about what is fake."
So GG mentioned losing almost 30 pounds, which is more than the planned 11 pounds. And that's crazy since she started at 137 pounds and she's over 5'7″. So she used the weight loss drugs to go from slim, to slimmer, to super slim considering her height. She doesn't look alarming, but that just seems so unnecessary. I guess I appreciate her honesty about how she lost the weight though. It is infuriating when celebs refuse to admit to anything other than "exercise and clean eating" or claiming they "love burgers and have good genes." So I am glad GG is honest. I don't think celebs should hide their methods because doing so pretends that their looks are easily attainable for the average person when, in fact, they are not. I don't think injecting yourself with a medically unnecessary medication is healthy, but I also think it's unhealthy and sets up unrealistic expectations for girls and women when celebrities lie about their methods. I definitely prefer GG's honesty about what she's doing to people like the Kardashians and their constant lies.
October, 2022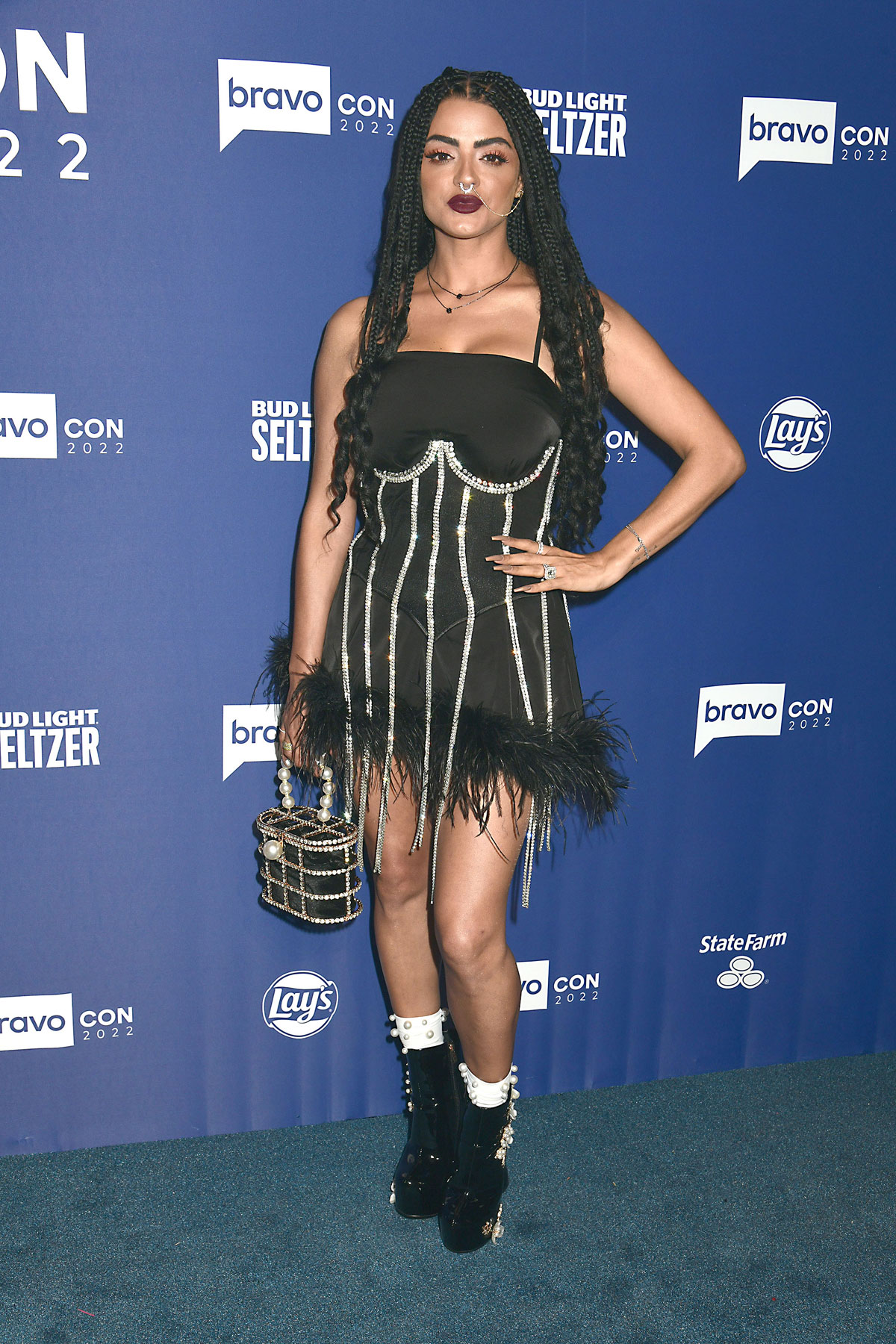 photos credit: Avalon.red, Getty and via Instagram