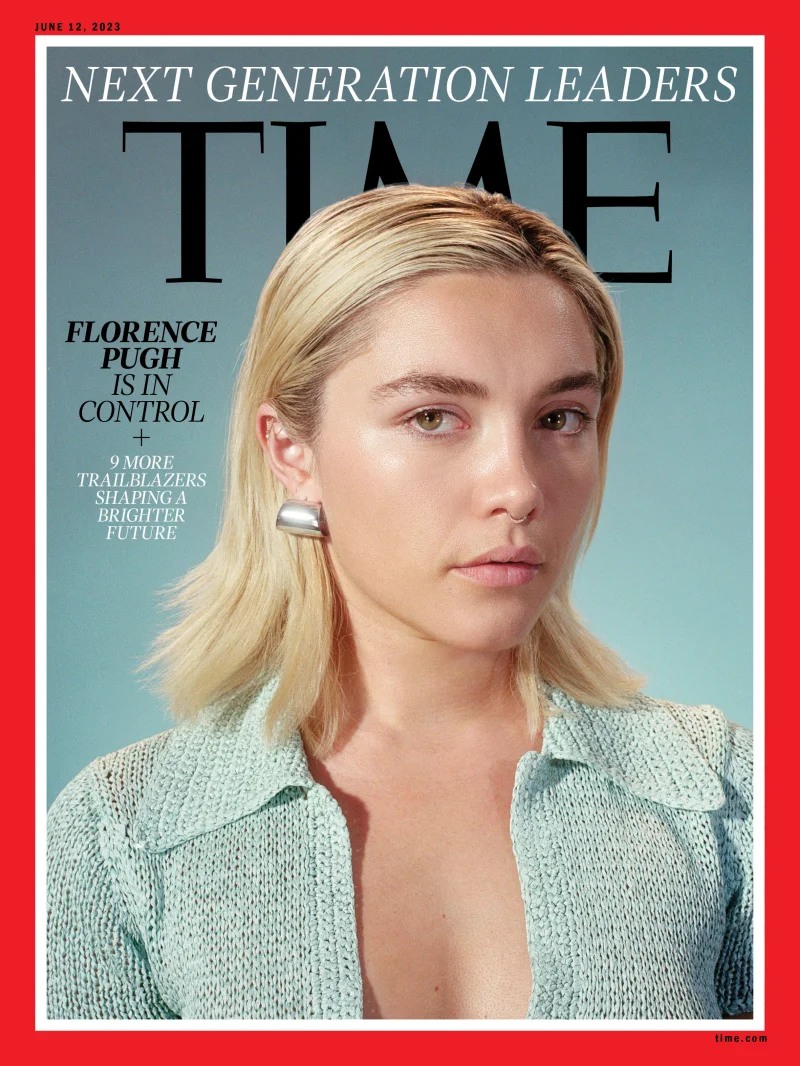 Florence Pugh covers this week's issue of Time Magazine. Time is doing their best to make it sound like Pugh gave a juicy tell-all interview, but she really did not. For someone who has been in the eye of the gossip hurricane for the better part of two years, Pugh is remarkably discreet. The names "Olivia Wilde" and "Harry Styles" never pass through her lips. When she's asked about Don't Worry Darling directly, she shrugs off the question. She's done that pretty much the whole time and it's won her a lot of fans within the industry – it would be easy for her to spill all and "get her side out" – but the bigger power play was watching everyone take her side and seeing Olivia implode. Pugh is currently promoting Dune: Part Two and Oppenheimer. Some highlights from her Time cover story:
Her entire image is messy by design. She posts as many photos of sprouting zits as red carpets. Followers might assume this is a bid for relatability. But she's trying to maintain control of her image in a tabloid landscape that glorifies actors' movie-premiere glamour one day and mocks their bad hair day the next. "I would never show one side of me because that's setting myself up to fail. I don't want anyone to make money catching me out being me. I want to give them all of me."

She filmed the WWE film Fighting With My Family after industry people told her to lose weight: "The person I came back to was a female wrestler with muscles and big thighs who made her own name as a champion. I quite liked that because the last time I'd been there I was told I needed to lose weight—it was just so not the person I wanted to be."

The characters she plays: "Even if they're not defined on the page, I always find some way to make them quite confrontational. I never see the bad in them—even when they have killed children and burned boyfriends. I've always understood them as people that needed to do what they had to do to survive."

Whether she's ever thought, while on set, that a movie was simply falling apart? "Definitely. A whole film set, it's everybody making a huge effort because they want to be there. And if someone doesn't want to be there or if someone isn't pulling their weight, you can feel it. The film feels wrong." I start to press for specifics and she—exceedingly politely—moves on to a related topic.

Moving between indie projects & franchise films: "So many people in the indie film world were really pissed off at me. They were like, 'Great, now she's gone forever.' And I'm like, no, I'm working as hard as I used to work. I've always done back-to-back movies. It's just people are watching them now. You just have to be a bit more organized with your schedule."
"And if someone doesn't want to be there or if someone isn't pulling their weight, you can feel it. The film feels wrong." Could it be the same film in which the director nonsensically told everyone was about female pleasure when really it was about some creepy cult inside a forced hallucination? Could it be the same film where the director was reportedly creeping off set to try to bone Harry Styles and leaving her assistant director to film chunks of the movie? Yeah. Anyway, I don't really follow Pugh's comings and goings on social media, but it feels like she's being groomed for a certain kind of "new stardom," and at some point, I could see studios telling her to ease up on her "realness" online. We'll see though.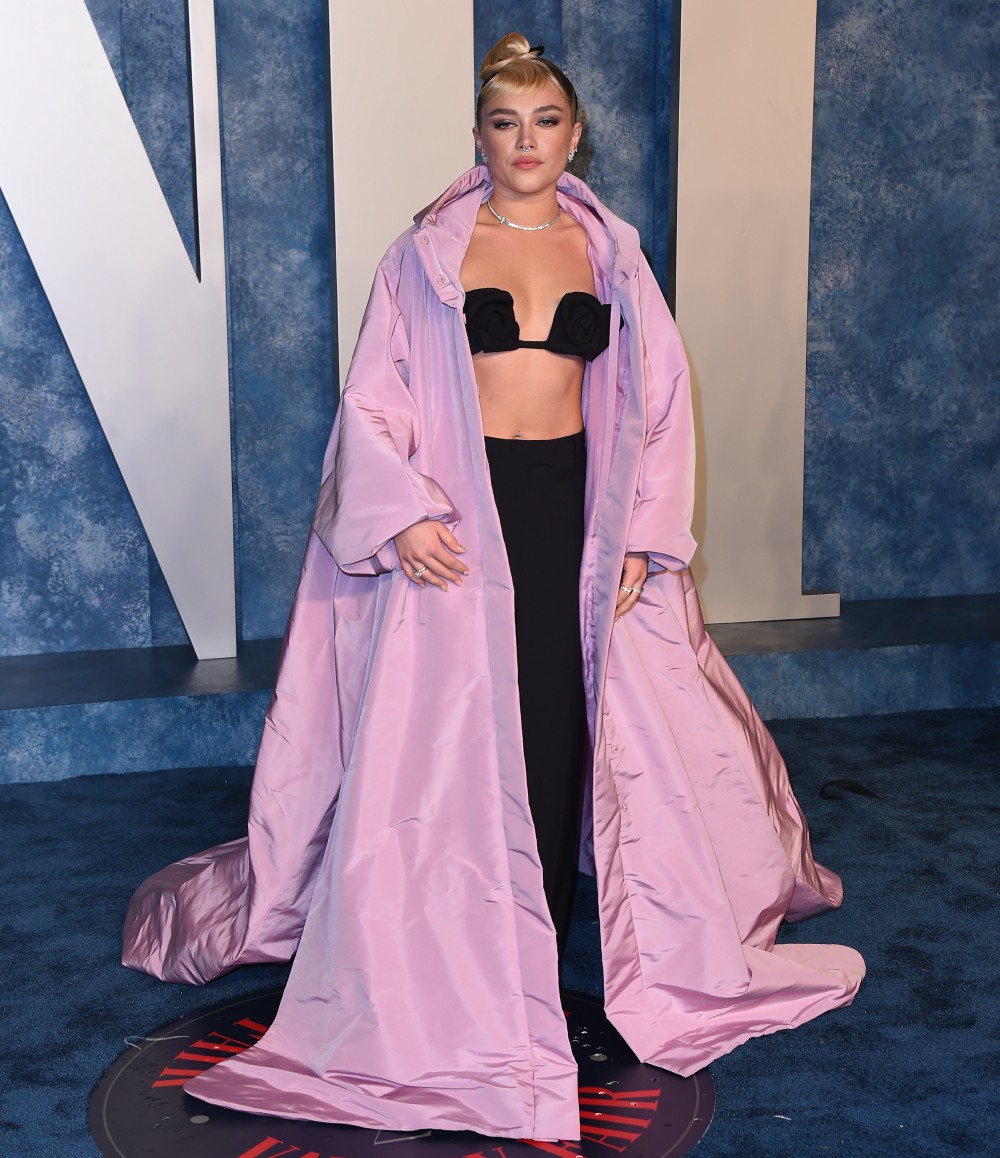 Photos courtesy of Avalon Red, cover courtesy of Time.