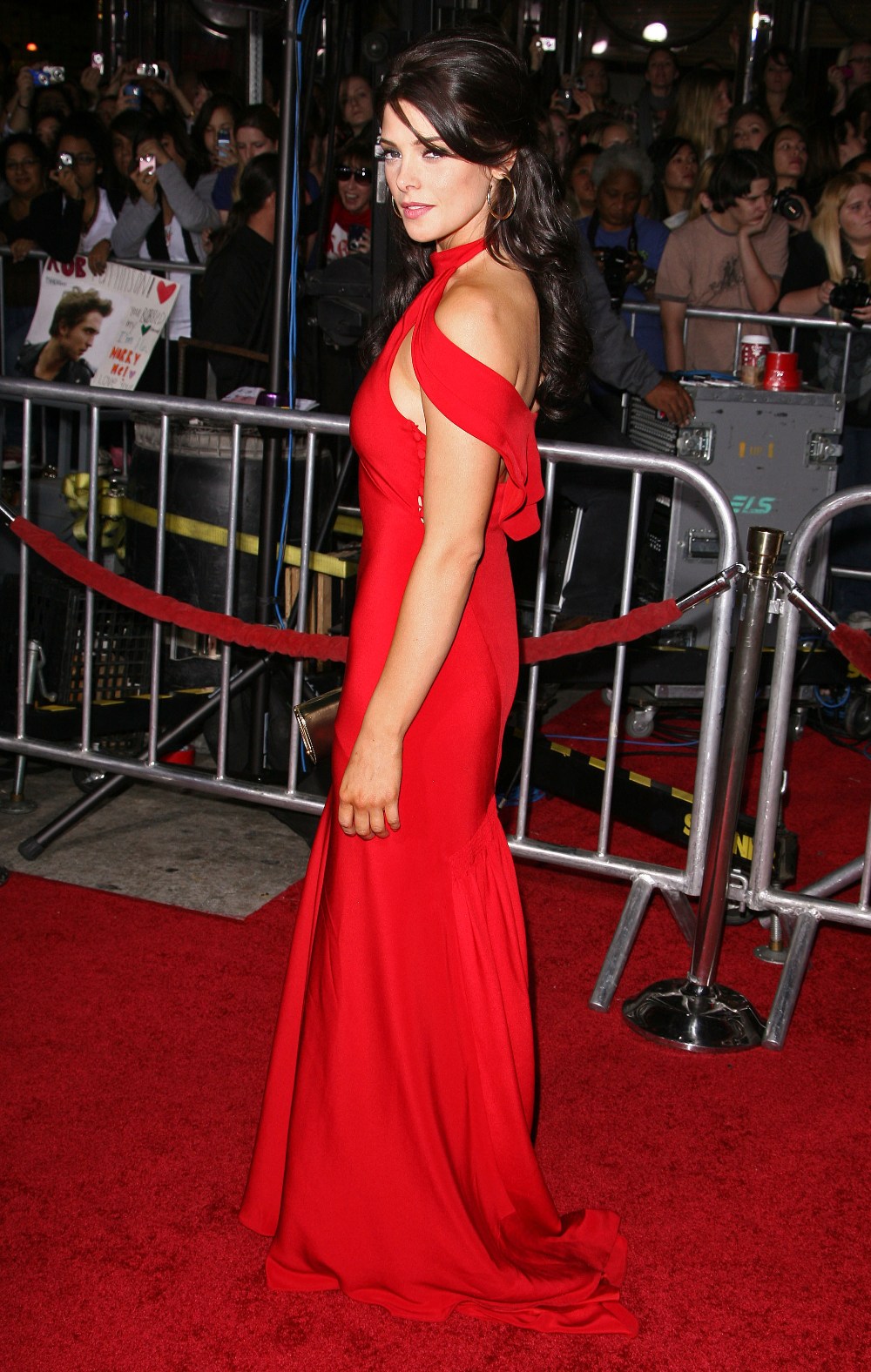 "New Moon's" Ashley Green may have landed herself in a bit of hot water. Or not, it could go either way. When she was recently asked by Us Weekly how she got in shape for her role in "New Moon," she responded honestly and said she didn't eat much. Now she didn't say anything like, "I tried not to eat," or "I ate as little as possible." She said that they had busy twelve hour days, and that didn't leave a lot of time to eat. But that doesn't mean people won't accuse her of promoting unhealthy diet strategies.
How did Ashley Greene get fit for New Moon?

"It was really easy," the actress, 22, told Usmagazine.com Saturday at the Magnificent Mile Festival of Lights event in Naperville, Il. "We were working 12 hours a day, so it didn't leave too much time to eat."
After her response, her publicist nudged her, but Greene didn't seem to care about her blunt answer. When she did eat, she chose "really healthy stuff, which was nice."

Greene also said that training extensively for the sequel — which had the third biggest box office opening of all time — accounted for her figure in the movie. "We had a personal trainer and then we also had fight training," she told Us. "It was a good four hours a day of training."

To stay in shape these days, she said she does Pilates, usually six days a week. "I do it early in the morning. It wakes you up, and it's kind of refreshing," said Greene, who is headed to London in a few months to begin filming the thriller The Apparition. "And that is basically it. Sometimes cardio. I am not a big weight person because when I do weights I build muscle mass."
[From Us Weekly]
Thanks, publicist. Now we know why you earn the big bucks, keeping your clients in line. This is one of those cases where someone gave an honest answer, but not the correct answer. Ashley should have added something about how not eating isn't the smartest or safest way to lose weight. If nothing else, just to cover her own ass. And it's true, too. Either she doesn't know that or doesn't care.
From my own experience, not eating is about the worst way to lose weight. One summer in college I meticulously counted my calories and didn't allow myself any more than 450 a day. I was the meanest bitch in the world that summer. I went to a Catholic university, and I kid you not, I actually snapped at priests. Several times. Guess how much weight I'd lost by the end of the summer? Nothing. I gained two pounds. And I didn't break from that ridiculous, torturous, unhealthy diet once. It puts your body into total starvation mode. Ashley probably would have lost a lot more weight if she'd eaten every three hours or so. And while she didn't say she felt unwell on the set, if she wasn't eating much and was training a lot, I bet she didn't feel great. If she's eaten every few hours, the whole experience probably would have been better for her. And she could answer Us Weekly's questions honestly and healthfully. That's why I eat better now. For when Us Weekly comes calling.
Here's Ashley at the New Moon premiere in Westwood, California on November 16th. Images thanks to Fame Pictures .