On Thursday, Jordan's Crown Prince Hussein married Princess Rajwa (her new title) in Amman. It was actually the biggest ticket of the international social season, with many European kings, queens, princes and princesses in attendance, including the Prince and Princess of Wales. Interesting enough, Princess Beatrice and Edoardo Mapelli Mozzi were also in attendance. So were Carole Middleton, Michael Middleton and Pippa Middleton. "Fans" spotted the Middletons in some of the (grainy) videos from the reception. The Middletons lived in Jordan for several years when Kate was very young, but that does not explain the Middletons' connection to the Jordanian royal family!!
The Princess of Wales wore an Elie Saab dress/gown in pale pink. The piece is from the 2017 collection, which has led people to believe that Kate probably wore this in a private capacity before, like maybe to Pippa's wedding reception. I saw a lot of people criticizing Kate's look as gaudy or tacky but… I don't know. I didn't like the dress, mind you, but I think it was appropriate for the occasion. Most women wore long, formal gowns of this general type. Kate just always looks pinched and Sister Wife-y.
After the wedding ceremony, Kate changed into the "Georgia" dress by Jenny Packham. This one looked new to me, and it costs £5,000 to look like a glitter ball. Kate also finally got to wear a tiara – she borrowed the Lover's Knot Tiara from the royal collection. As for photos… it's a struggle, I don't even think the main agencies like Getty or the Associated Press got many photos of the guests. I'm making do with screencaps from the videos, below. Also: I keep hearing that Kate and William flew into Jordan by private plane? I wonder if the Middletons joined them. I also heard that the Waleses are not staying in a hotel, that perhaps they're staying at the local embassy?
PS… Apparently, the Keens were seated in the fourth row! LOL. And William was caught on camera making a "wrap it up" gesture to Kate.
"Kate! Kate! You're mumbling again. Wrap it up! Wrap it up!" pic.twitter.com/YZV0wx36YY

— Prince William (@WillsWindsor) June 1, 2023
The Prince and Princess of Wales tonight – Catherine in Jenny Packham and Lover's Knot tiara with Greville Chandelier earrings#RoyalWeddingJordan #PrinceandPrincessofWales #CrownPrinceHussein pic.twitter.com/EQHSJzWhYl

— True Royalty (@trueroyalty12) June 1, 2023
With thanks to @RNN_RoyalNews Carole Middleton, James and Pippa Matthews attend the reception.

📸 RHC pic.twitter.com/XG3X7Rljcj

— ChristinZ (@ChristinsQueens) June 1, 2023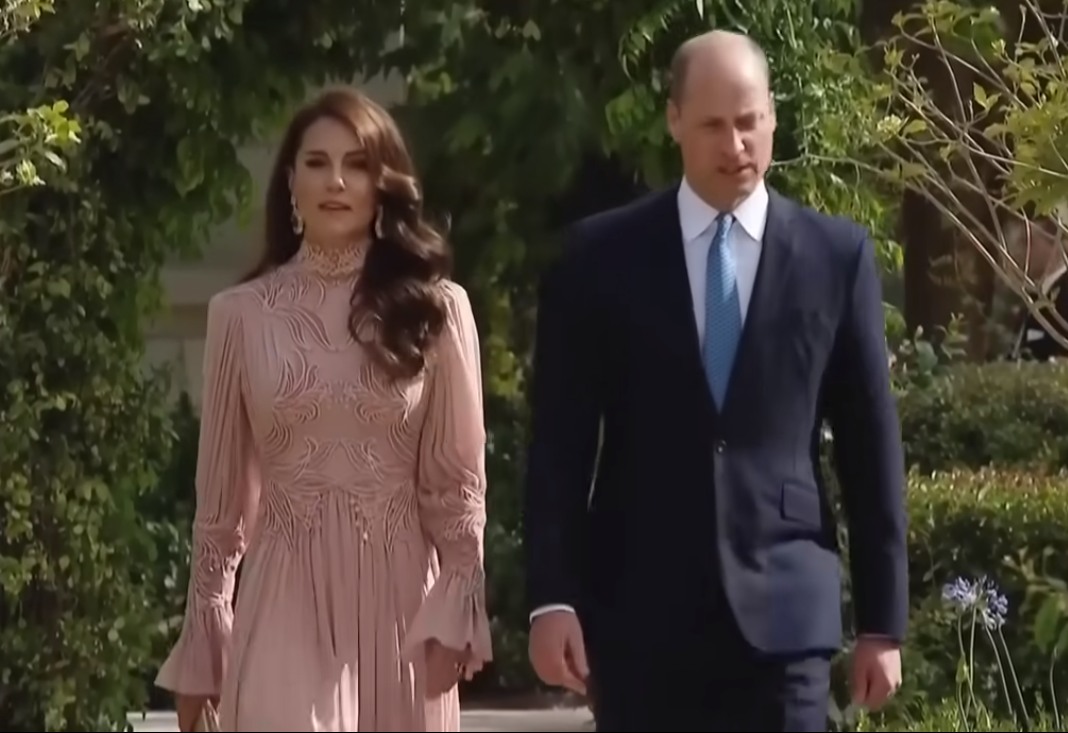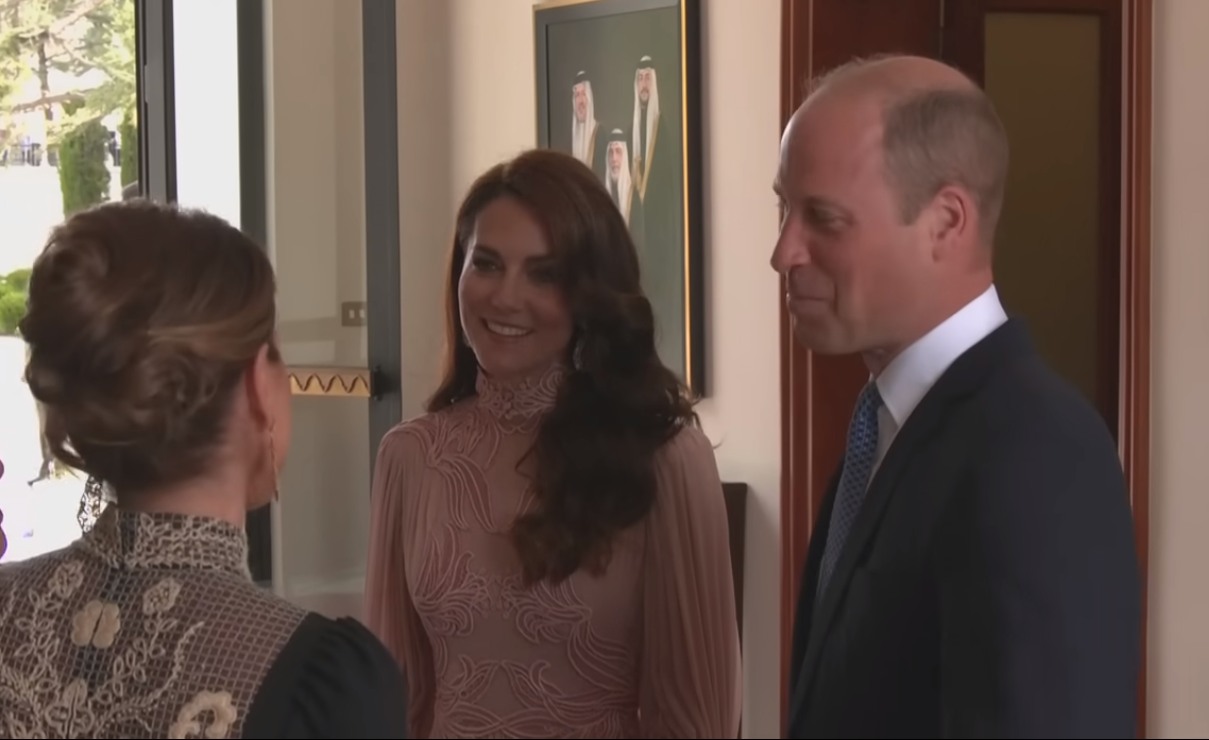 Screencaps courtesy of videos.