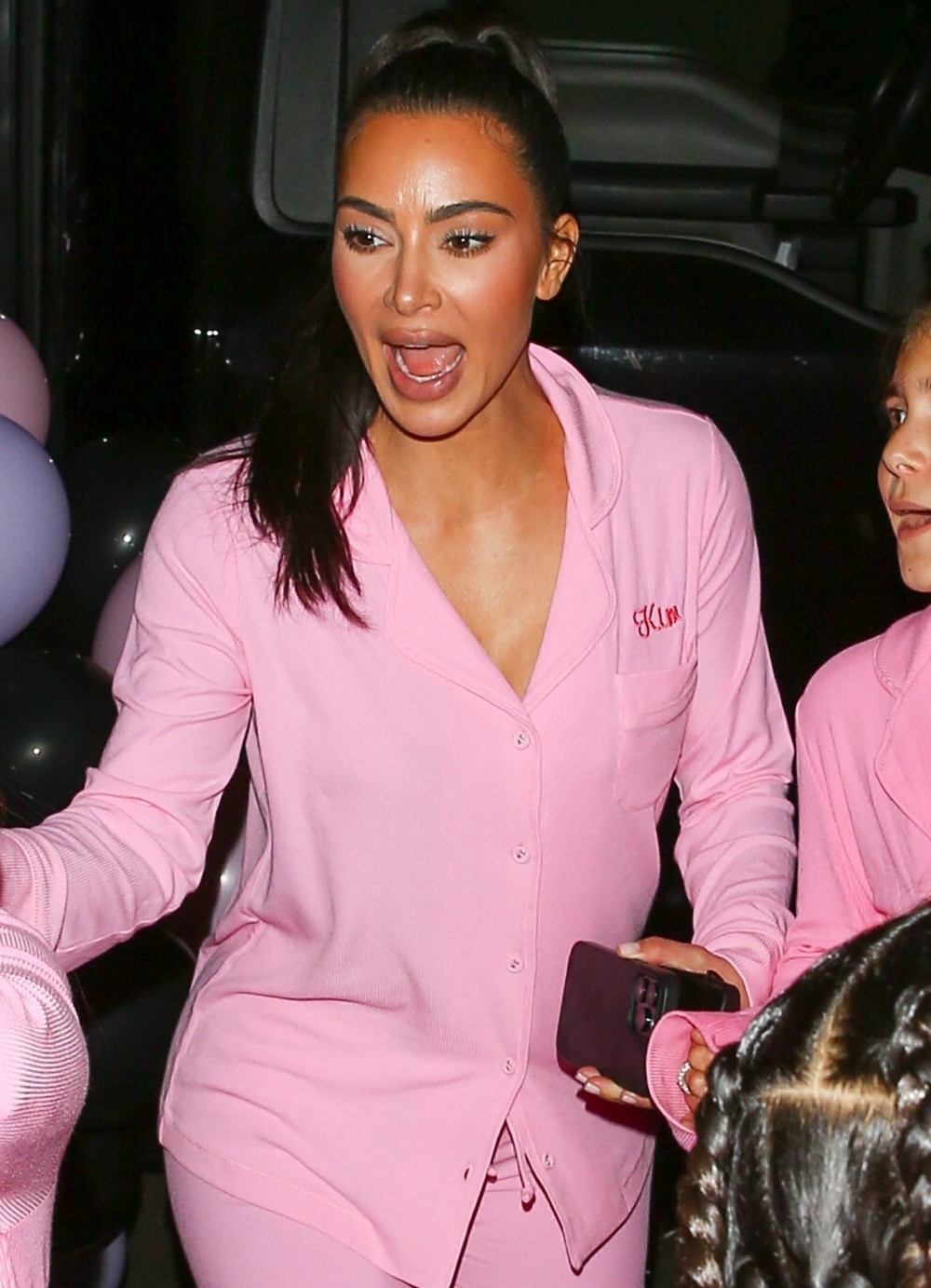 This week, Kim Kardashian hosted a Barbie-themed birthday party for her daughter North West at the Beverly Hills Hotel. These are some photos of Kim and others leaving the party, where they were all wearing Barbie-pink. I could tell by Kim's thousand-yard stare that North probably had a great time but the adults are pretty much done with Barbie. Just think, it will only get worse once the movie comes out.
Anyway, there are so many headlines about Hulu's The Kardashians and I find most of the stories kind of boring or old news? But for weeks now, Kim has been pushing a narrative that she's open to dating, that she's got her eye on someone, that she'd like to move on completely from Pete Davidson and Kanye. So on the most recent episode, Kim made a list of what she's looking for in a guy:
She knows what she wants. Kim Kardashian is focused on manifesting the perfect man for herself.

"[I need him to] protect me [and] fight for me. Good hygiene and that is a given so I should maybe take that off," Kim said while reading off her phone. "[He should be] calm. No mom or dad issues. [I want someone who is] patient, supportive, genuinely happy for me [and] successful."

The reality star noted that "good teeth" is an important part of her list. "Teeth are, like, one of my biggest turn-ons. The straighter, the hornier I will get. I am just kidding — but not kidding," she joked in a confessional. "Also, no balding. But then I don't know … if I am in love then I will rub your bald head. But we are just talking about our perfection list."

Kim went on to say that she wanted to find someone who added to her life. "[He should be] spontaneous, fun [and] my friends and family love him," she continued. "[I want] someone that can be a role model for my kids — especially someone my boys can look up to."

While filming her Hulu series, the aspiring lawyer said she didn't want someone who had "heavy baggage," adding, "I have enough. [I hope he is] taller than me and someone that loves to work out. [He should be a] motivated and independent person. Someone who is not clingy and someone with good taste."

In a post-credits scene, Kim kept listing more characteristics that appeal to her. "[I like someone] smart, kind and [who] has great manners. I want to love their scent even after the gym. [He should be able] to read a room. We could get facials together and laser. [The potential man should] have their own s—t going on but also adaptable. Respect to others especially when no one is watching."
From the outside looking in, LA's dating scene seems pretty tragic. I mean, there's a reason why so many attractive young women ended up dating guys like Justin Bieber and Scott Disick: that's the kind of guy on offer in LA. Now add to that the fact that Kim Kardashian is a major celebrity, she's rich, she's a mom of four kids and her ex-husband is a Nazi wingnut who threatens to kill any guy Kim dates. I mean… it's going to be pretty difficult for Kim to find a guy to date in general, regardless of her list of ideal qualities. Which is probably why she's been single for months. I think it's funny that she doesn't want a guy with mommy or daddy issues or any baggage, because sister, Kim has all of the issues and baggage for everyone.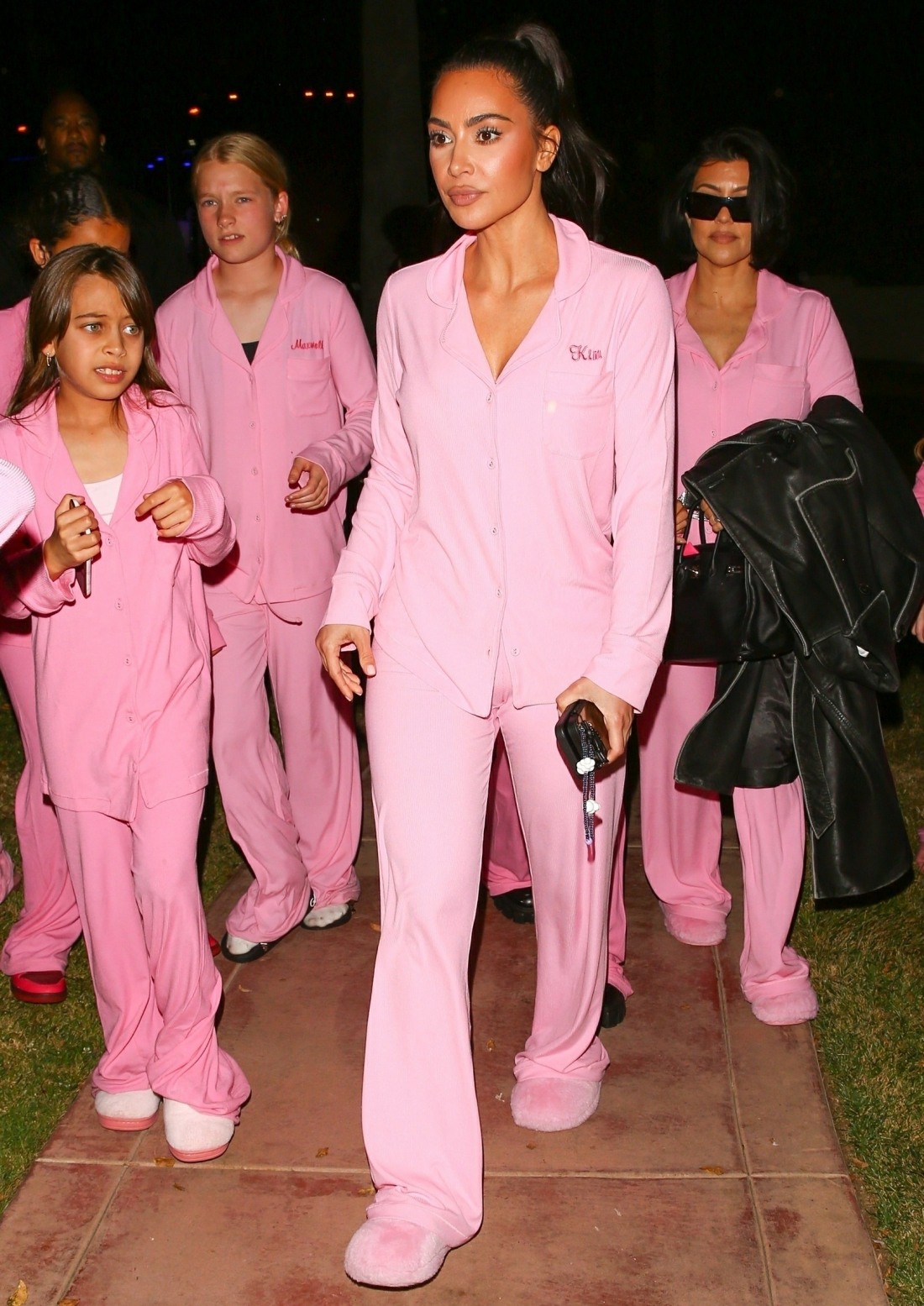 Photos courtesy of Backgrid.

Los Angeles, CA – Kim Kardashian throws a sleepover party for her daughter North West at Nobu restaurant in West Hollywood. Kim rented a Party bus for her daughter. Kourtney Kardashian and her daughter were there too. After Nobu, they went to the Beverly Hills Hotel. Pictured: Kim Kardashian , North West BACKGRID USA 14 JUNE 2023 USA: +1 310 798 9111 / usasales@backgrid.com UK: +44 208 344 2007 / uksales@backgrid.com *UK Clients – Pictures Containing Children Please Pixelate Face Prior To Publication*
Los Angeles, CA – Kim Kardashian throws a sleepover party for her daughter North West at Nobu restaurant in West Hollywood. Kim rented a Party bus for her daughter. Kourtney Kardashian and her daughter were there too. After Nobu, they went to the Beverly Hills Hotel. Pictured: Kim Kardashian , North West BACKGRID USA 14 JUNE 2023 USA: +1 310 798 9111 / usasales@backgrid.com UK: +44 208 344 2007 / uksales@backgrid.com *UK Clients – Pictures Containing Children Please Pixelate Face Prior To Publication*
Beverly Hills, CA – Kim Kardashian throws a sleepover party for her daughter North West at Nobu restaurant in West Hollywood. Kim rented a Party bus for her daughter. Kourtney Kardashian and her daughter were there too. After Nobu, they went to the Beverly Hills Hotel. Pictured: Kim Kardashian, North West BACKGRID USA 14 JUNE 2023 BYLINE MUST READ: The Hollywood JR / BACKGRID USA: +1 310 798 9111 / usasales@backgrid.com UK: +44 208 344 2007 / uksales@backgrid.com *UK Clients – Pictures Containing Children Please Pixelate Face Prior To Publication*