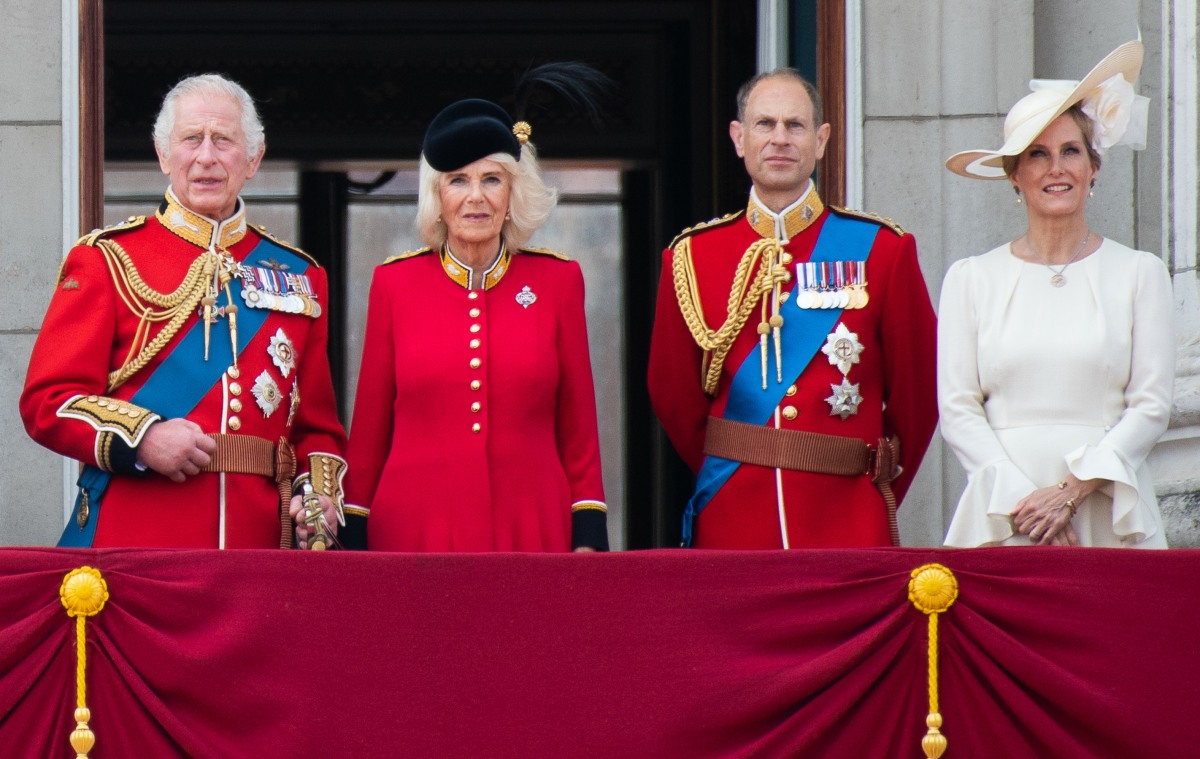 I didn't pay any attention to Sophie, the Duchess of Edinburgh, at Trooping the Colour, so here's a post about her appearance. She's now one of the most senior women in the Windsor clan, just below Queen Camilla, the Princess Royal and the Princess of Wales. Sophie flashes her working royal credentials constantly, and we know that she considers herself to be the monarchy's secret weapon. So she was included on the anemic all-white balcony for Trooping, off to the other side of King Charles and Queen Camilla.
Fashion notes: Sophie wore an unflattering cream dress from Beulah London, a dress which retails for £695, with a Jane Taylor hat. Is it just me or is this whole ensemble just… Sophie cosplaying Kate? That style of dress, with the pleating at the neck, looks so much like the McQueen dresses Kate has customized. The hat is also very Kate. Kate must love it that FINALLY, someone is cosplaying her. While I didn't think Sophie looked good, compared to Camilla and Kate, Sophie was fine.
Before the balcony wave, Sophie was watching the parade from a separate building and I guess she was looking after the Wales children. Sidenote: Sophie and Edward's kids were not invited or welcome on the balcony, which… people were complaining about. I agree, Lady Louise and James should have been on the balcony, but Charles is awful, so here we go. Anyway, Sophie was seen with Princess Charlotte, and royal fans think Sophie told Charlotte to "sit down" quite sharply. You decide! I'm no "lip reader," but Sophie did look like she spoke sharply to Charlotte.
Princess Charlotte & Duchess Sophie viewing the parade.
pic.twitter.com/3fj1oiTWQV

— Gert's Royals (@Gertsroyals) June 17, 2023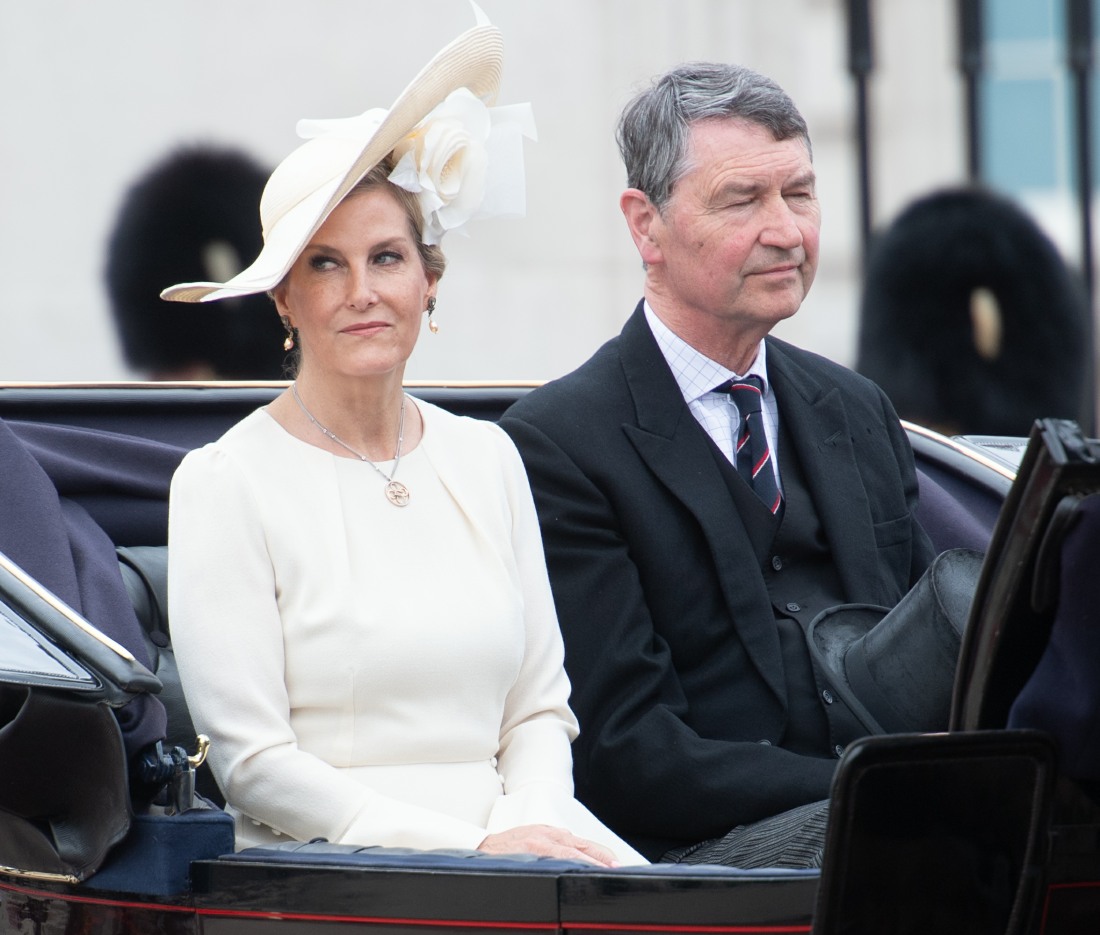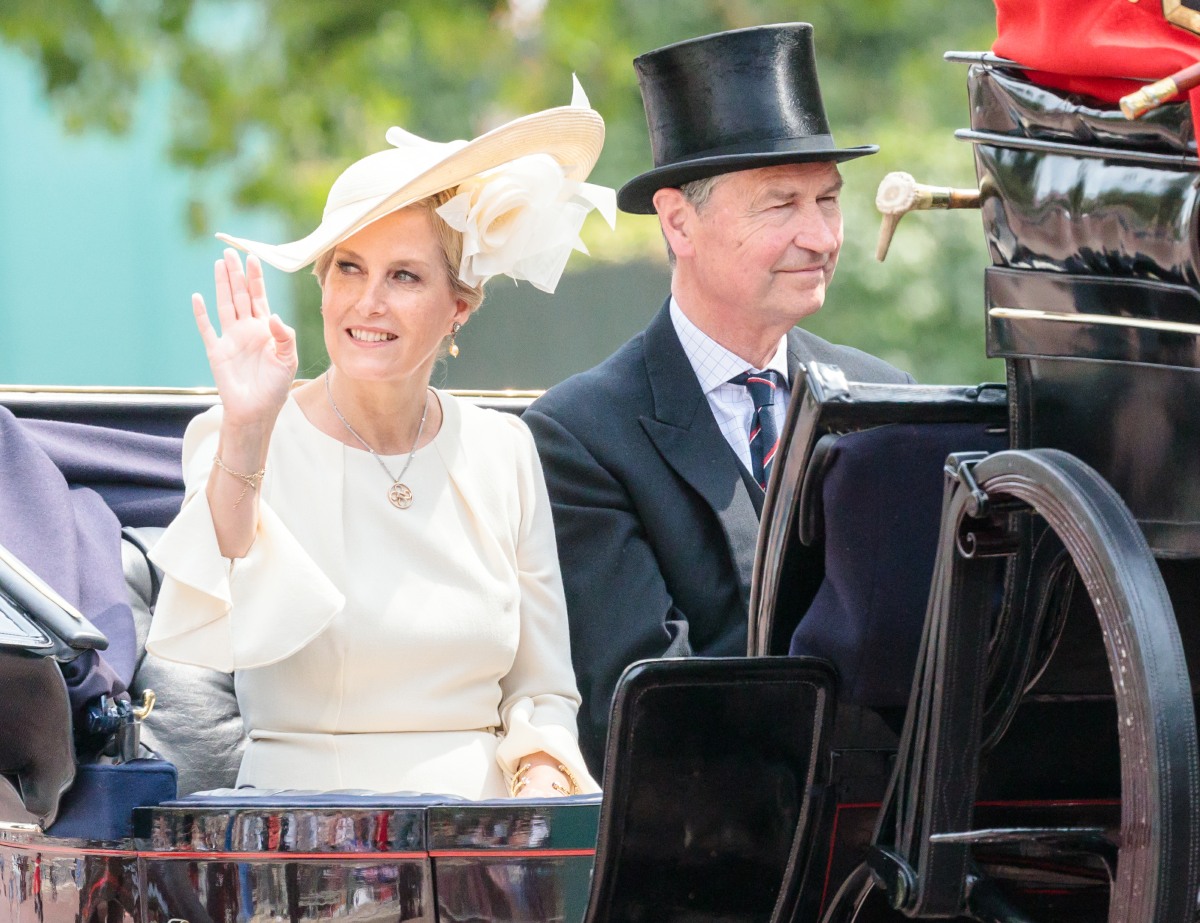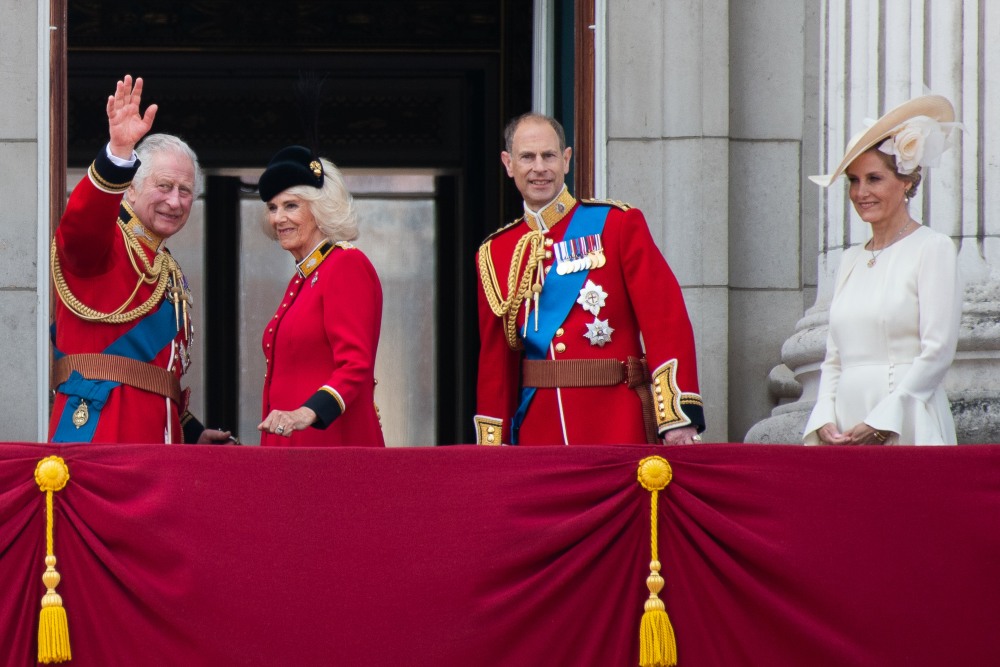 Photos courtesy of Avalon Red.