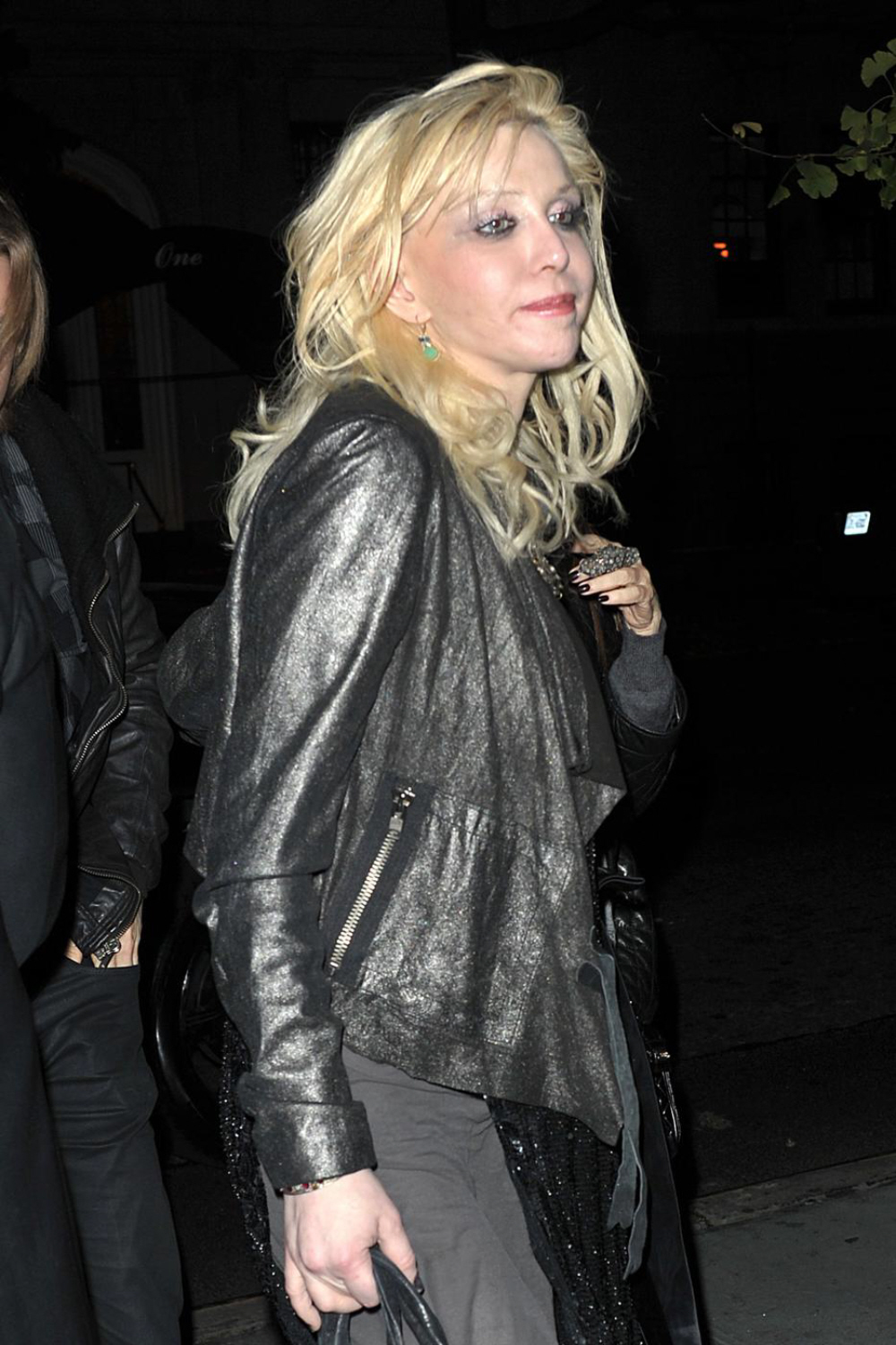 You know what just occurred to me? We don't show enough love to Courtney Love's insane rants. She's even more crazy and cracked out than Lindsay Lohan, and she will literally say and write anything. Well, apparently Courtney left Twitter a while back, but she's still posting on her Facebook page.
First up, Courtney goes off on Edward Norton, of all people. You see, Courtney and Edward used to be friends, back when they worked together in The People versus Larry Flint. Edward also became friends with some family members of Courtney's late husband, Kurt Cobain. Now… Movieline suggests that Courtney is claiming Edward Norton mishandled the finances of Kim Cobain (Kurt's sister).
IF something happens to me, NO my will is NOT at Greenberg Glusker, that will is FORGERY…i created a new one per lISA FERGUSONs attorney who cannot be FOUND but that needs altering as it has Edward in it and Norton doesn't have a CLUE how evil his own BM is he wont f-ck a future Senator/Film Actor but hell purposfully refinance Kim Cobains Property i bought her cash outright, for the 12th time using a phony address due to some f-ck up on some Bogus "ART FORM OF THE CH 13" R TODD used, leavng KIM COBAINS PROPERTY REPOS…SESED< "you have an hour to get your things" wtf did Kim Cobain do to YOU… so its best to never tell let alone kiss and trell i m shcoked at myself i never kiss and tell unless im really mad at an ex for like LOSING 300,000$ of my kid hes supposed to be paternal abouts money, oh yeah Norton just LOST 300k
[From Courtney's Facebook courtesy of Movieline]
Next up – Britney Spears. Courtney claims Britney's father molested her and now enslaves her. But then Courtney brings it back around to herself, of course. She says she relates to Britney in that way, because Britney didn't "pull that card" (the molestation card, I imagine). This is all my interpretation, honestly. This could be her grocery list, for all I know:
britneys dad molested her , imagine the father that molested you owning you for slavery while your forced to sing songs picked for thier sexual content every night, insane right? i have it on First had authority, and fight as hard as she is and does she still didnt pull that card, its a pride thing i can relate to, However they want to play dirty, lets go, Im SO not affraid of the little trolls who hit this when i was f-cked up who are called lawyers. lets GO.
[From Courtney's Facebook courtesy of Movieline]
Just reading a few lines of Courtney's rants makes me feel like I've spent the whole day strung out on something hard, and I'm coming down on wine in a box. Granted, Courtney is probably downing box wine too – it's her chaser after shooting heroin into her lady parts. Gah! What else is there to say? Do I have to defend Britney from this stuff? I don't think Britney's dad molested her. I think he uses her for money, but I don't think he was ever physically abusive or anything. There. Courtney got me to defend Britney. Is that what she wanted?
Courtney Love at Gramercy Park Hotel for the afterparty for "Me and Orson Welles" in New York on November 23, 2009. Credit: Pacific Coast News