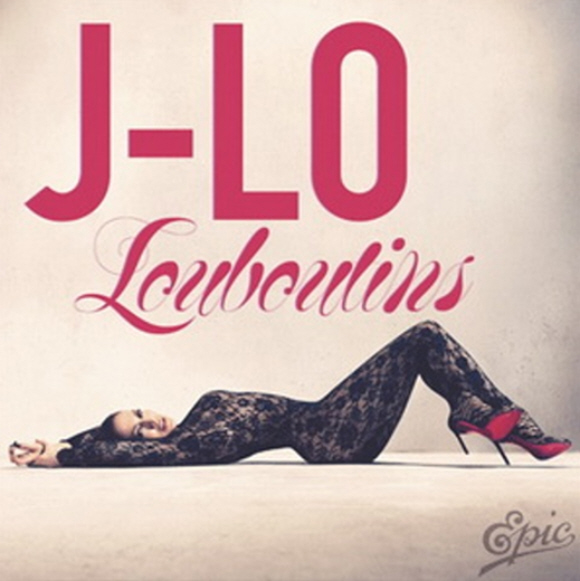 Oh, yes. I love it! Isn't it terrible? This is Jennifer Lopez's new cover art for her awesomely bad song "Louboutins" and her album "Love". Here's the thing – after having an absolutely horrible week in which you bust your ass on national network television, and your two singles "Louboutins" and "Fresh Out the Oven" are blasted as God-awful, wouldn't you just go dark for a few days? Wouldn't you say to yourself, "Hey, I don't need this… I'm going to the beach." Not Jennifer. She's convinced herself that we need her. That we need this lackluster, ugly art work to go with her horrible music. You know what's even worse? All Jennifer is doing is calling attention to the fact that no one really cares about her. This whole week, all I can think about is how out-of-touch Jennifer seems.
Jennifer Lopez released "Louboutins" as the lead single from her upcoming seventh studio album "Love?". Written by The-Dream and Tricky Stewart, the song is a metaphor for a woman walking out on a no-good man, with the signature red bottoms on the popular Christian Louboutin heels visible as she struts off.

The single was first played on Ryan Seacrest's KISS FM radio show on November 23, 2009 following her performance at the 2009 American Music Awards.

The single and video, on the Epic Records label, will debut on mainstream radio stations beginning December 8, 2009. J-Lo will also appear on an upcoming episode of Saturday Night Live.

The artwork for the single seems a little lackluster, showing J-Lo stretched out in a black lacy catwoman style jumpsuit and Louboutin heels.
[From Bitten and Bound]
Jennifer's producer Tricky Stewart told Vibe: "If the females get behind [the song] and they really get into the lyrics of what she's saying and the metaphor, I think it could be a really, really big hit for her. Anytime you work with an artist whose platform is so high and she's gonna get exposure, we're just hoping there's a connection with those lyrics coming from her." Um… what? The lyrics are just an ode to materialism. Which, granted, describes a lot of music these days. But a lot of those materialistic lyrics aren't being wrapped up in some feminist bow. And how does Jennifer, photographed laying on her back in a lace bodysuit and stilettos make her a feminist again?
Jennifer Lopez's "Louboutins" cover art courtesy of Bitten & Bound.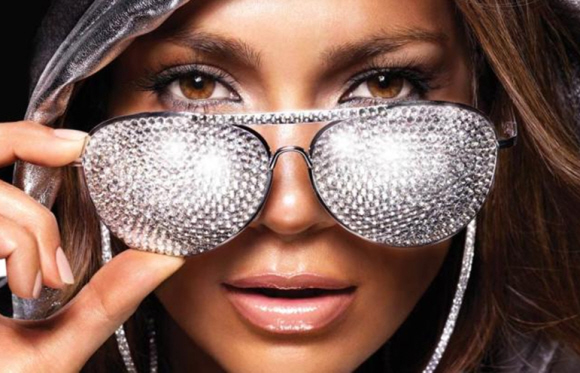 Here's Jennifer's AMA performance of "Louboutins" again. This song is so horrible: