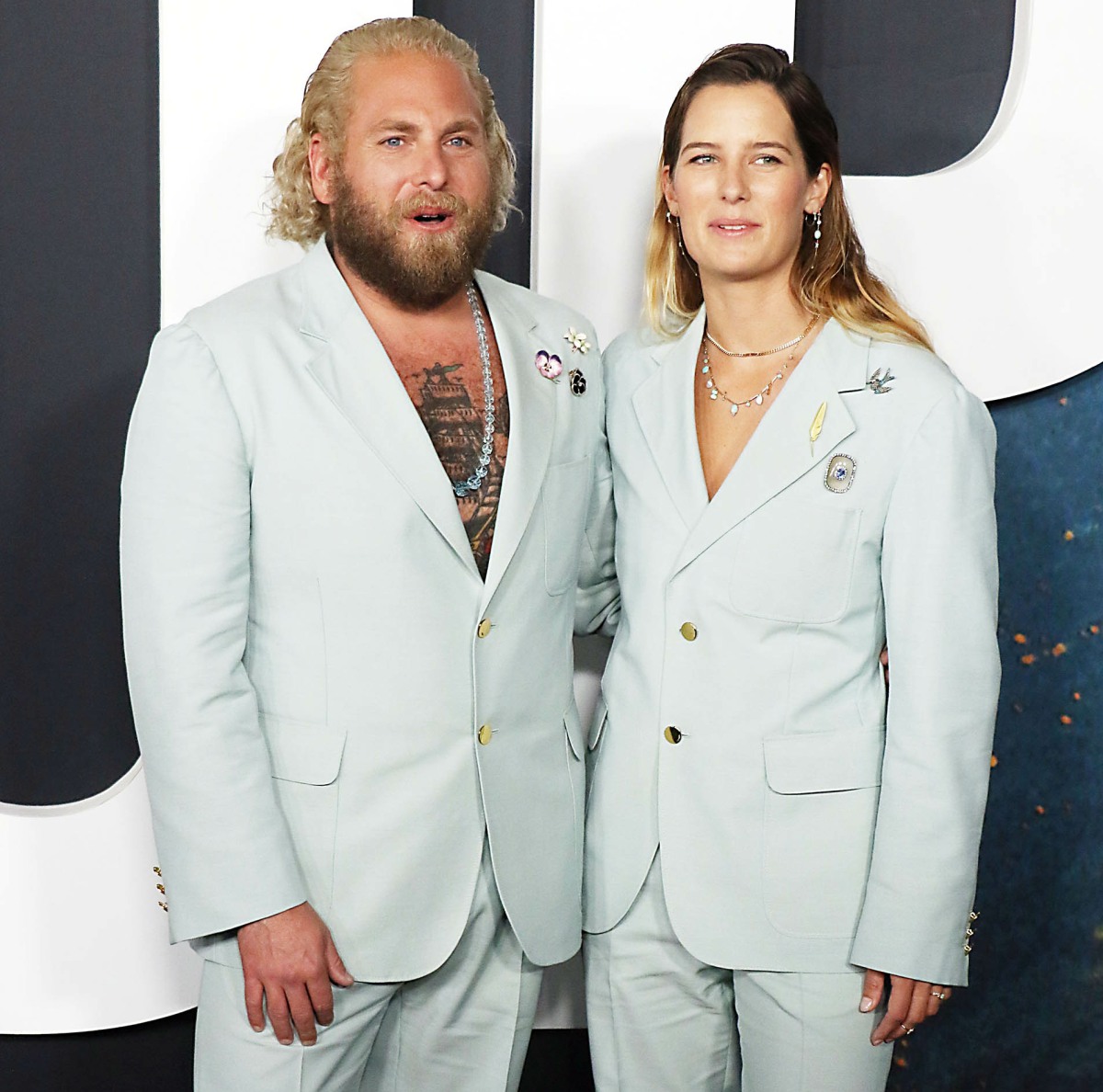 Jonah Hill was with Sarah Brady for several years, although no one really knows when they ended things. They were together as of February 2022, but then in August 2022, Jonah moved on with Olivia Millar. That was when Jonah and Olivia started getting pap'd together. Then in March of this year, we learned that Olivia and Jonah were expecting, and they welcomed their first child together in late May. This is just backstory: Sarah Brady is not the girlfriend who had a baby with Jonah, and Jonah and Sarah probably broke up more than a year ago. Well, now Brady is revealing what it was really like to date Jonah. Turns out, he's a controlling emotional-abuser who misuses therapy-speak to dictate that his girlfriend shouldn't be friends with men or pose in swimsuits (she's a surfer) or model. Sarah Brady went on her IG Stories and posted tons of screenshots of some of the sh-t Jonah texted her during their relationship: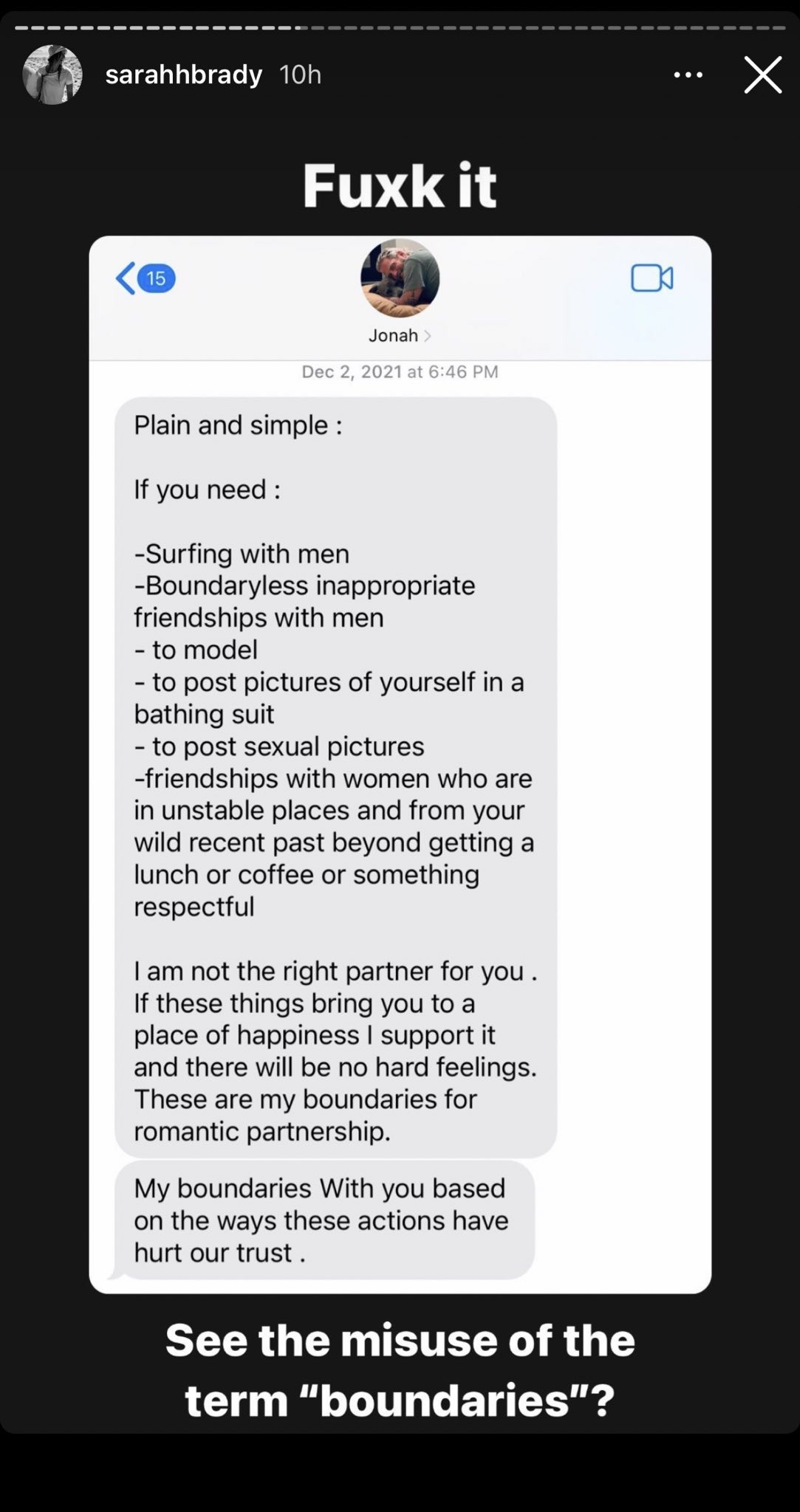 I know there are some younger women who read this site, and let me tell you something: run fast and far away from any man who sends you this kind of list of what they deem "unacceptable behavior." Run away from men who claim that THEIR boundaries are about YOUR body. Beyond the fact of the emotional abuse and Jonah's need to control and isolate Brady, the list simply reeks of his insecurity. He's not man enough to be with a woman who has male friends. He's not man enough to be with a surfer who models swimsuits. He's not man enough to date a woman who has wild and fun female friends. Probably because those female friends will tell her: no, honey, this guy is a f–king douche. Jonah Hill is such a disappointment. Absolutely pathetic.
As I look through the other screenshots, from the very start of their relationship, he was controlling and trying to dictate what she posted on her IG, and how she dressed and he really didn't want anyone to see her (a surfer) in swimwear. They also went to couples therapy together for at least four months and the therapist said some really crazy sh-t to Brady, like how she should just give in to Jonah's demands that she never talk to other men, and that they needed a safe word for when Jonah was yelling at Sarah.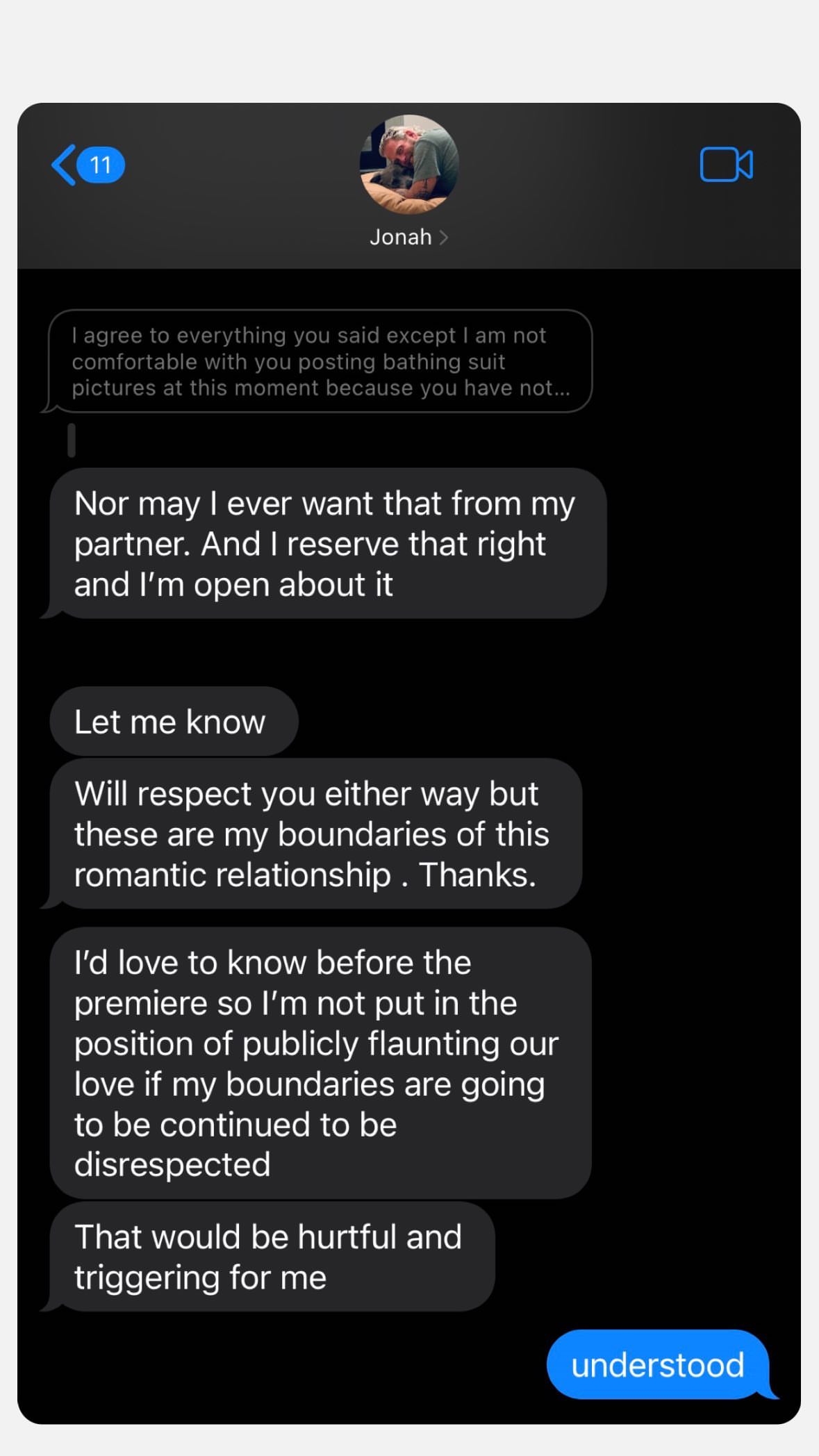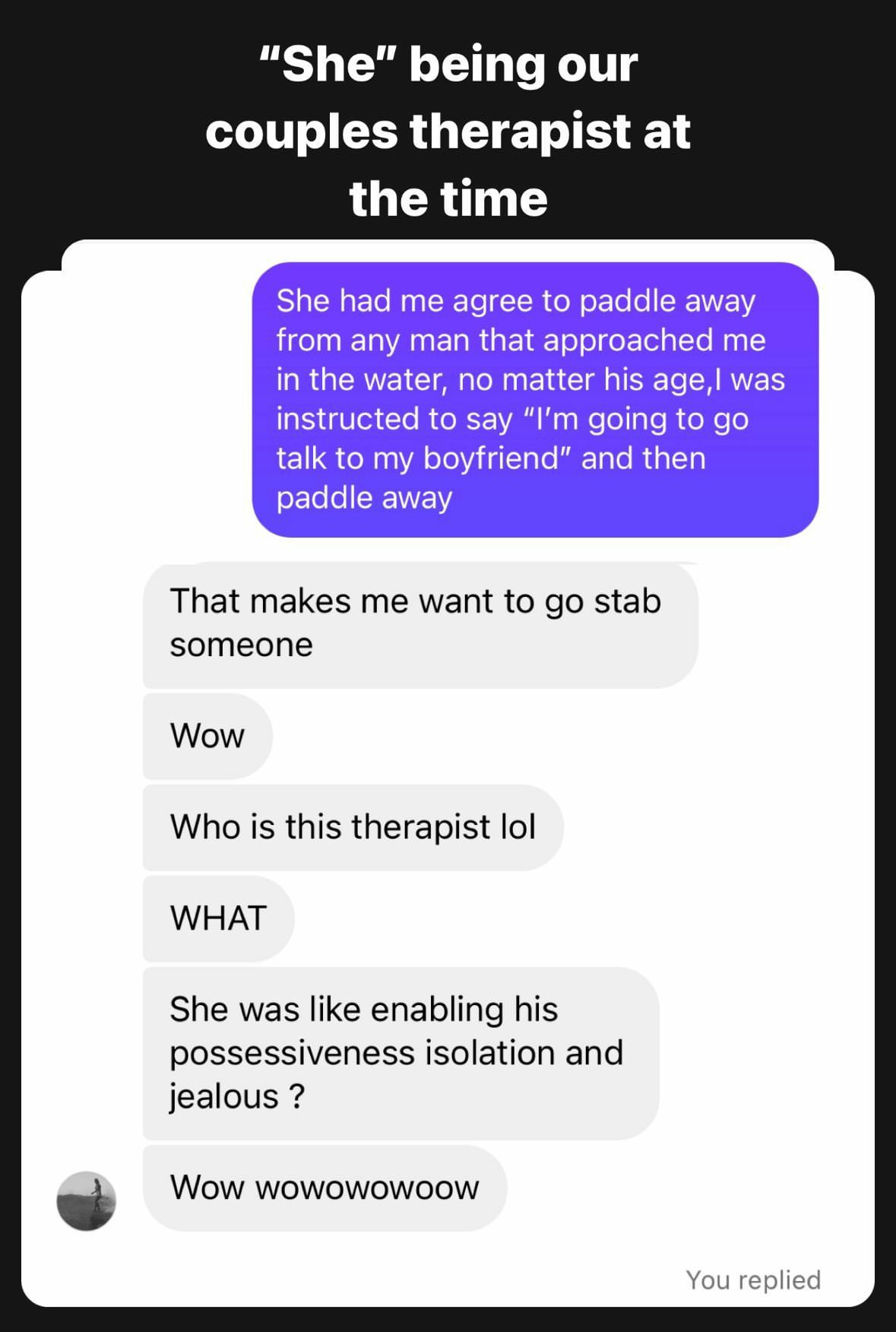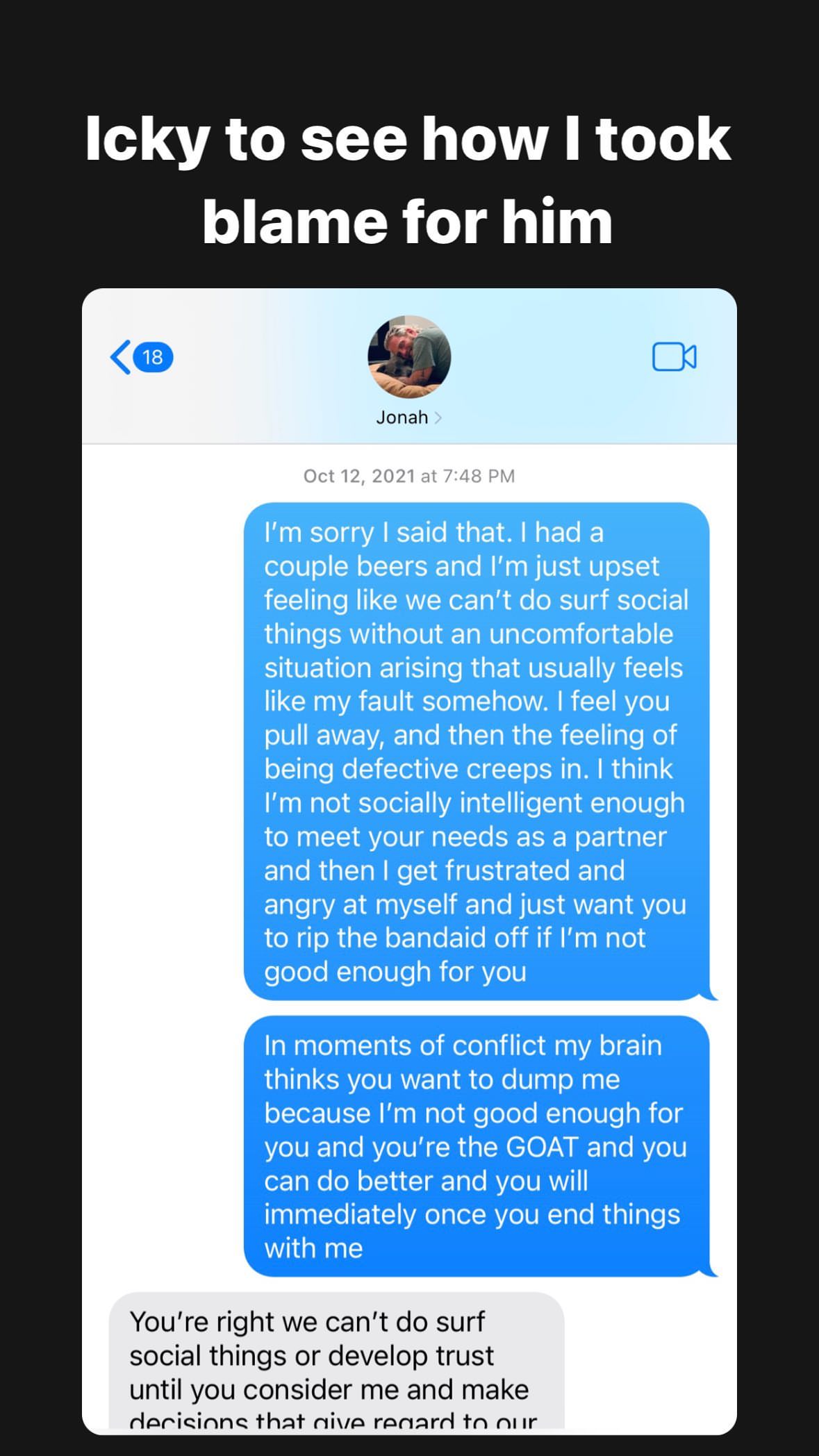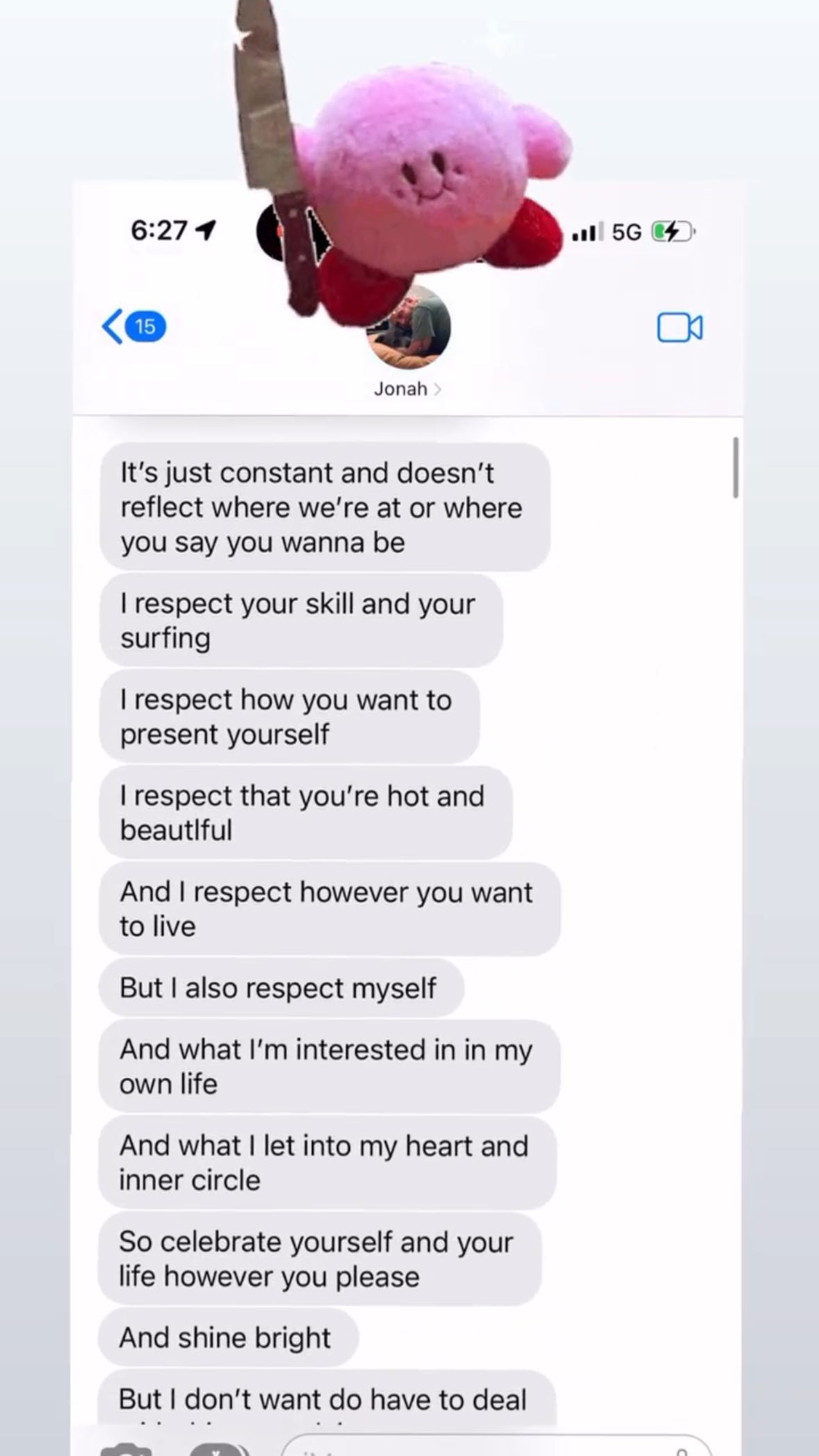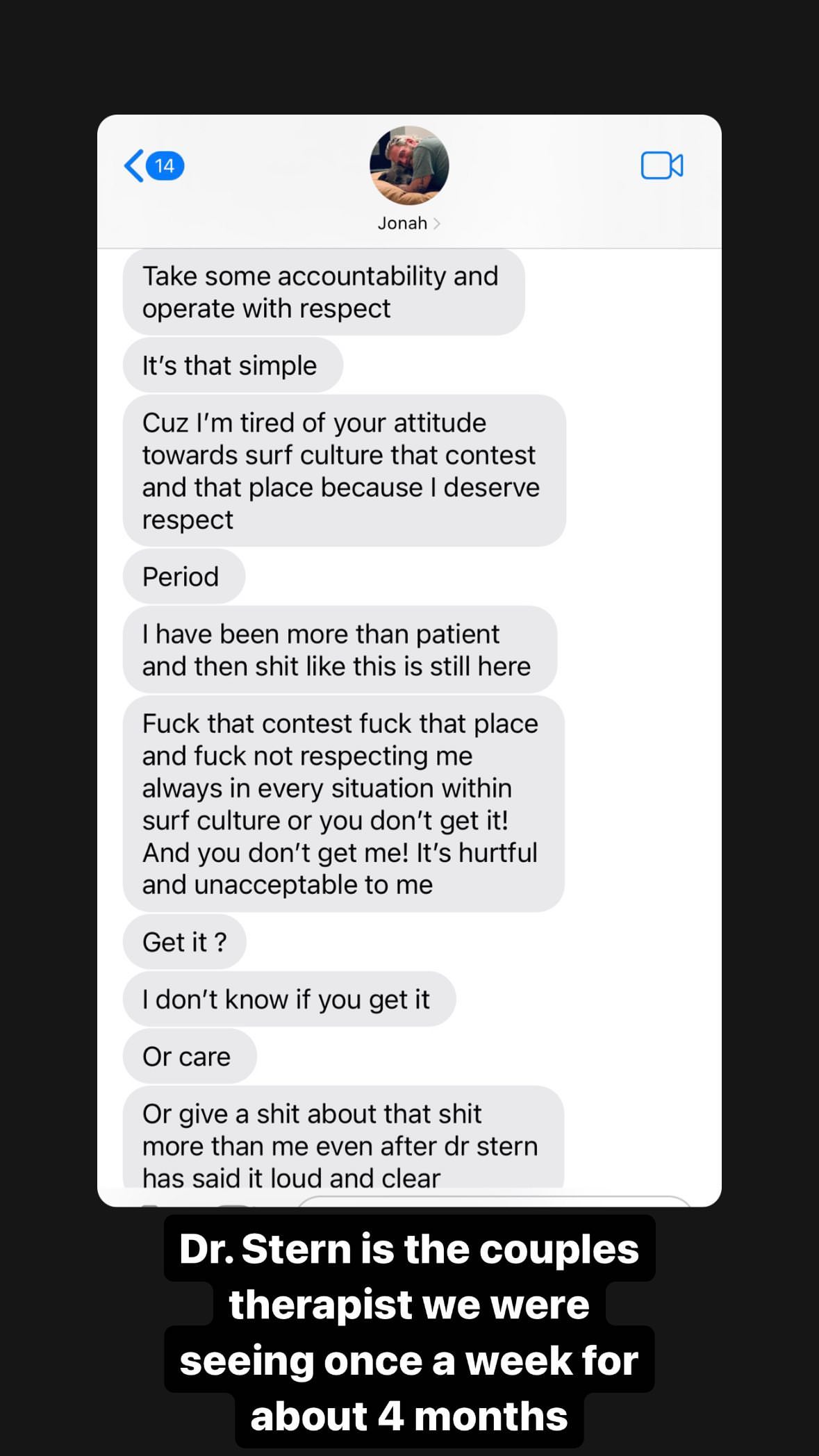 Photos courtesy of Avalon Red, Cover Images, Sarah Brady's IG.