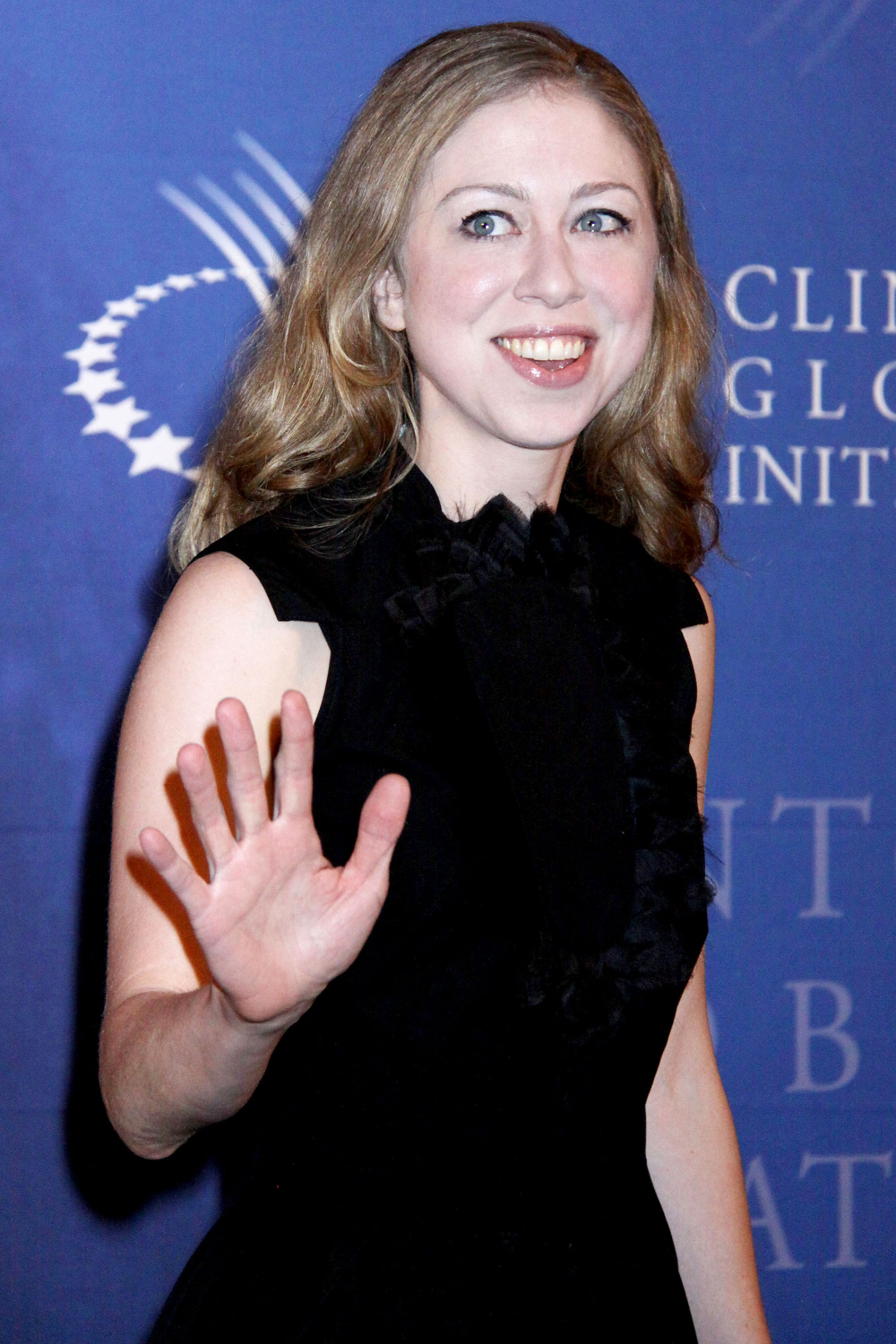 Former first daughter Chelsea Clinton is finally officially engaged! Chelsea's betrothed is her longtime boyfriend Marc Mezvinsky. As much as I'd like to put a photo up of the two of them, we don't have access to any pictures of this guy, so go to ABC News' first report on the engagement to see Marc. He's pretty cute. Dark hair, intelligent eyes, nice body. You know Chelsea doesn't go for boy-toys. She wants a true partner, and Marc has put in the time to woo her. The National Enquirer has been doing endless reports about Chelsea's engagement for most of the year – allegedly, she was supposed to get married at Martha's Vineyard over the summer. But this official report seems to indicate they just got engaged over the holidays.
Chelsea Clinton has announced that she is engaged to longtime boyfriend Marc Mezvinsky.

According to ABC News, they sent an email to friends on Friday, Nov. 27.

It read: "We're sorry for the mass email but we wanted to wish everyone a belated Happy Thanksgiving! We also wanted to share that we are engaged! We didn't get married this past summer despite the stories to the contrary, but we are looking toward next summer and hope you all will be there to celebrate with us. Happy Holidays! Chelsea & Marc."

Clinton spokesman Matt McKenna told ABC News he believed the couple became engaged on Thanksgiving in New York.

Clinton, 29, and Mezvinsky — the son of former Rep. Ed Mezvinsky, D-Iowa, and former Rep. Marjorie Margolies-Mezvinksy, D-Penn. — have been close since their teens when their parents worked in D.C.

They got even closer when they both attended Stanford University. Rumors surfaced earlier this year that the two were planning to wed in August.
[From Us Weekly]
Congratulations for Chelsea and Marc! I'm happy for them. Chelsea seems like a good egg, even though she pissed me off a little during her mom's campaign last year. But I won't even concentrate on that – I'm worried about her actual wedding ceremony. You know Hillary's probably thrilled beyond all belief, and will likely organize the hell out that wedding. But Bubba… oh, Bubba. You know he's a wreck. His little girl is getting married. He's probably crying right now. Oh, Bubba.
Chelsea Clinton at her dad's Global Initiative in New York, September 23, 2009. Also photographed at her mom's swearing-in as Secretary of State on February 2, 2009. Credit: WENN.