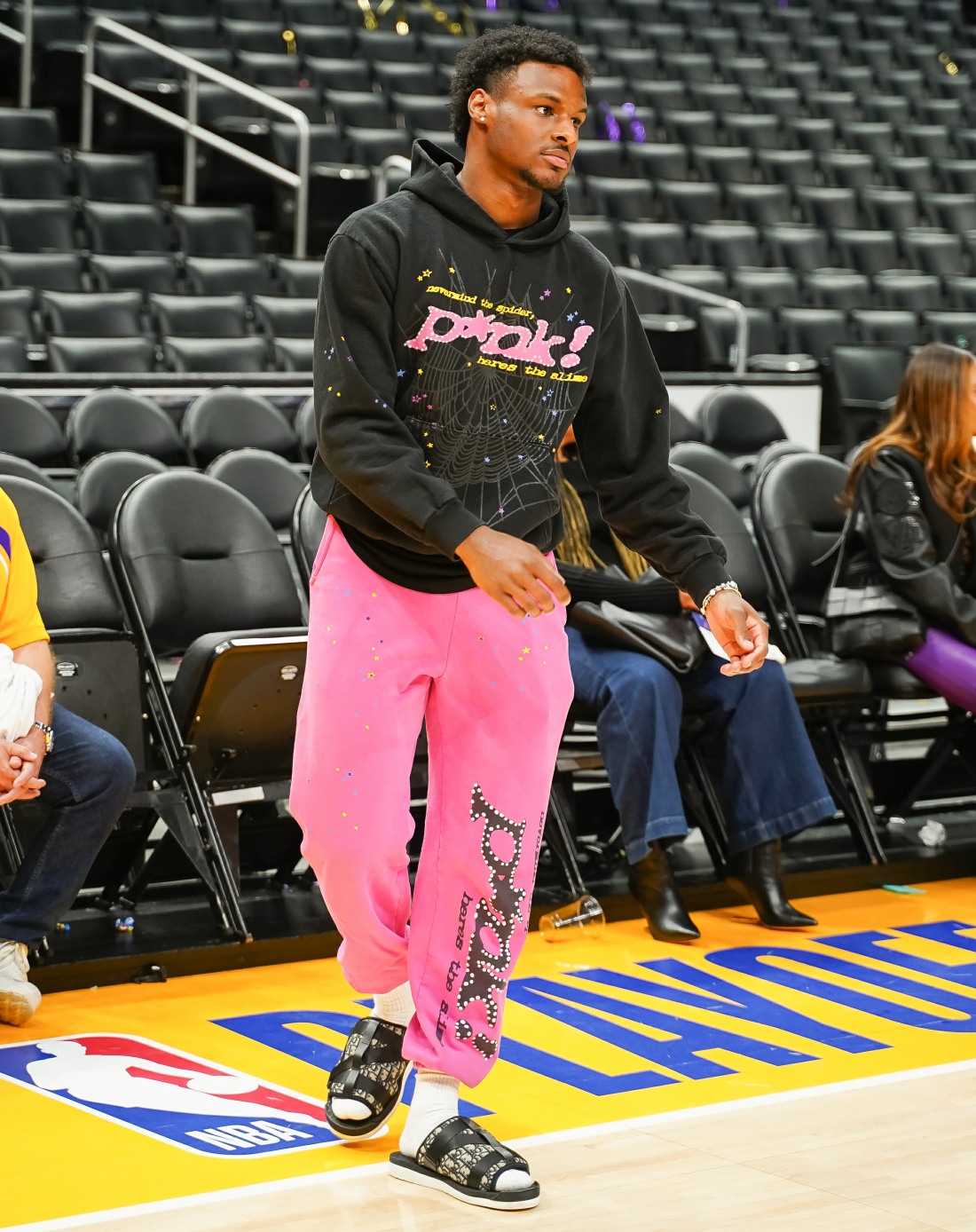 LeBron James' oldest son is a Junior – LeBron Raymone James Jr. The 18-year-old goes by Bronny. LeBron and Savannah welcomed Bronny when they were both teenagers. Bronny probably could have turned pro without even flirting with a college basketball career, but he still decided to put some time in with the NCAA. Earlier this year, he ended up deciding to go to USC (University of Southern California) and he was on campus, practicing at USC's Galen Center this week when he collapsed. They're saying it's cardiac arrest.
Bronny James, the highly touted USC freshman and son of Lakers star LeBron James, lost consciousness during a workout at the Galen Center on Monday and was treated for cardiac arrest. James, 18, was in stable condition Tuesday morning after a brief stint in the intensive care unit, according to a spokesperson for the James family.

It is the second time a USC freshman basketball player suffered cardiac arrest while practicing in a little over a year. Vince Iwuchukwu returned to the court six months after his cardiac arrest on campus. It's unclear whether James' recovery would follow a similar path.

"LeBron and Savannah wish to publicly send their deepest thanks and appreciation to the USC medical and athletic staff for their incredible work and dedication to the safety of their athletes," the James family said in a statement.

Los Angeles Fire Department paramedics were called to the Galen Center, where USC practices, at 9:26 a.m. Monday for a medical emergency, according to a department spokeswoman. Bronny James lost consciousness and was taken "Code 3, lights and sirens" to Cedars-Sinai Medical Center shortly after the ambulance arrived, according to a source who was not authorized to speak about the situation publicly.
LeBron and Savannah rushed to Bronny's side at Cedars-Sinai, and TMZ reports that Bronny is doing much better now. He's still in the hospital, undergoing a battery of tests, and they still don't know what caused this, but Bronny's parents are optimistic. Random conspiracy nuts on the internet are not so optimistic, of course. Those lunatics are convinced that Bronny went into cardiac arrest because of (you guessed it) the Covid vaccine. Nevermind the fact that every doctor says that actually contracting Covid puts a person at greater risk for cardiac arrest. It's the summer of 2023, the Covid vaccines have been widely taken across the world for more than two years, and now, every time anyone has any kind of mysterious illness or health issue, these dumbf–ks immediately turn it into a vaccine conspiracy. I'm including Elon Musk:
Elon Musk is replying to tweets about Bronny with conspiracies about the vaccine.

The James family is already going through a tremendously difficult moment and now the owner of this website is helping direct the crazies at them. pic.twitter.com/7qBqYYyK1W

— nikki mccann ramírez (@NikkiMcR) July 25, 2023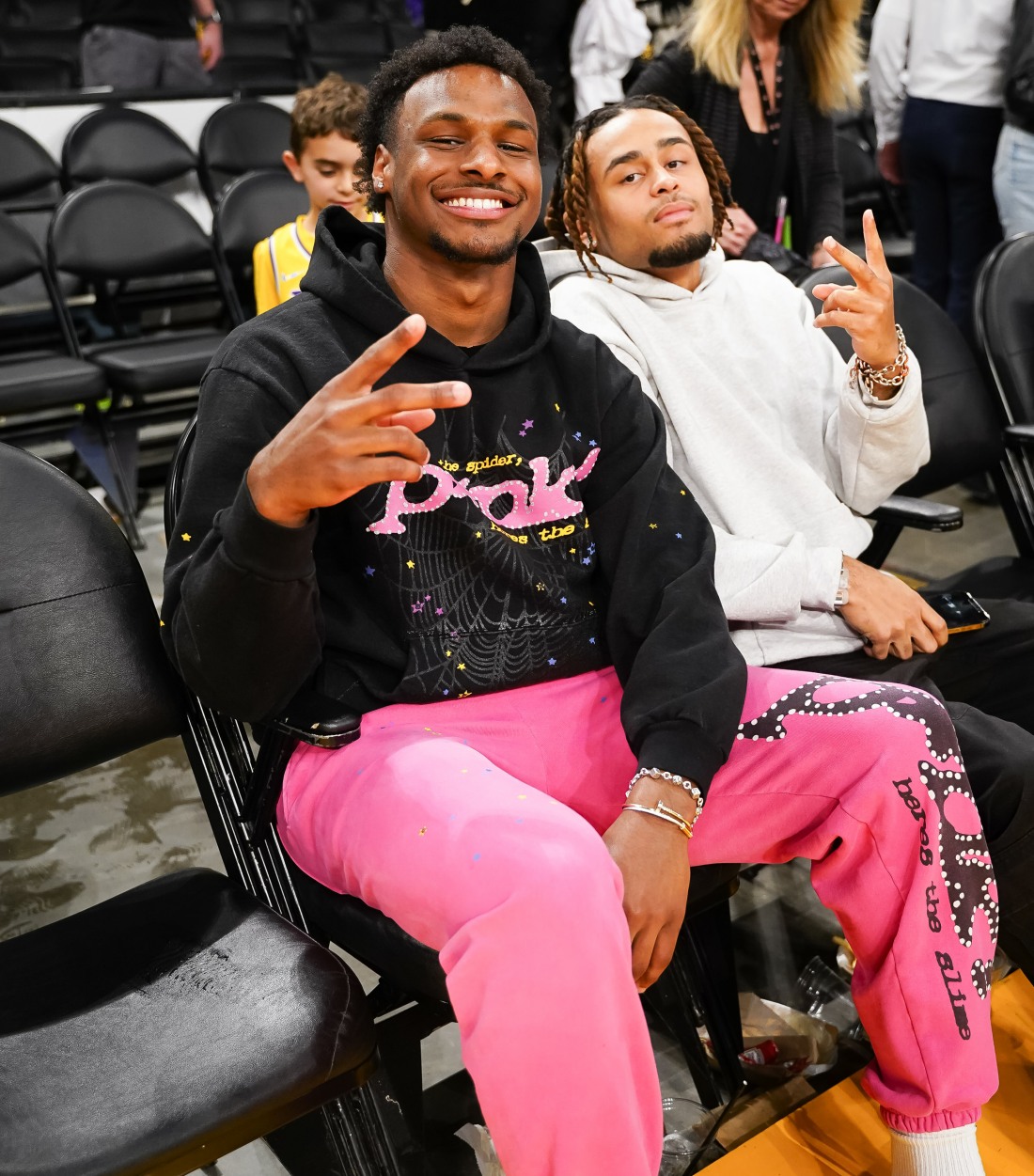 Photos courtesy of Avalon Red.