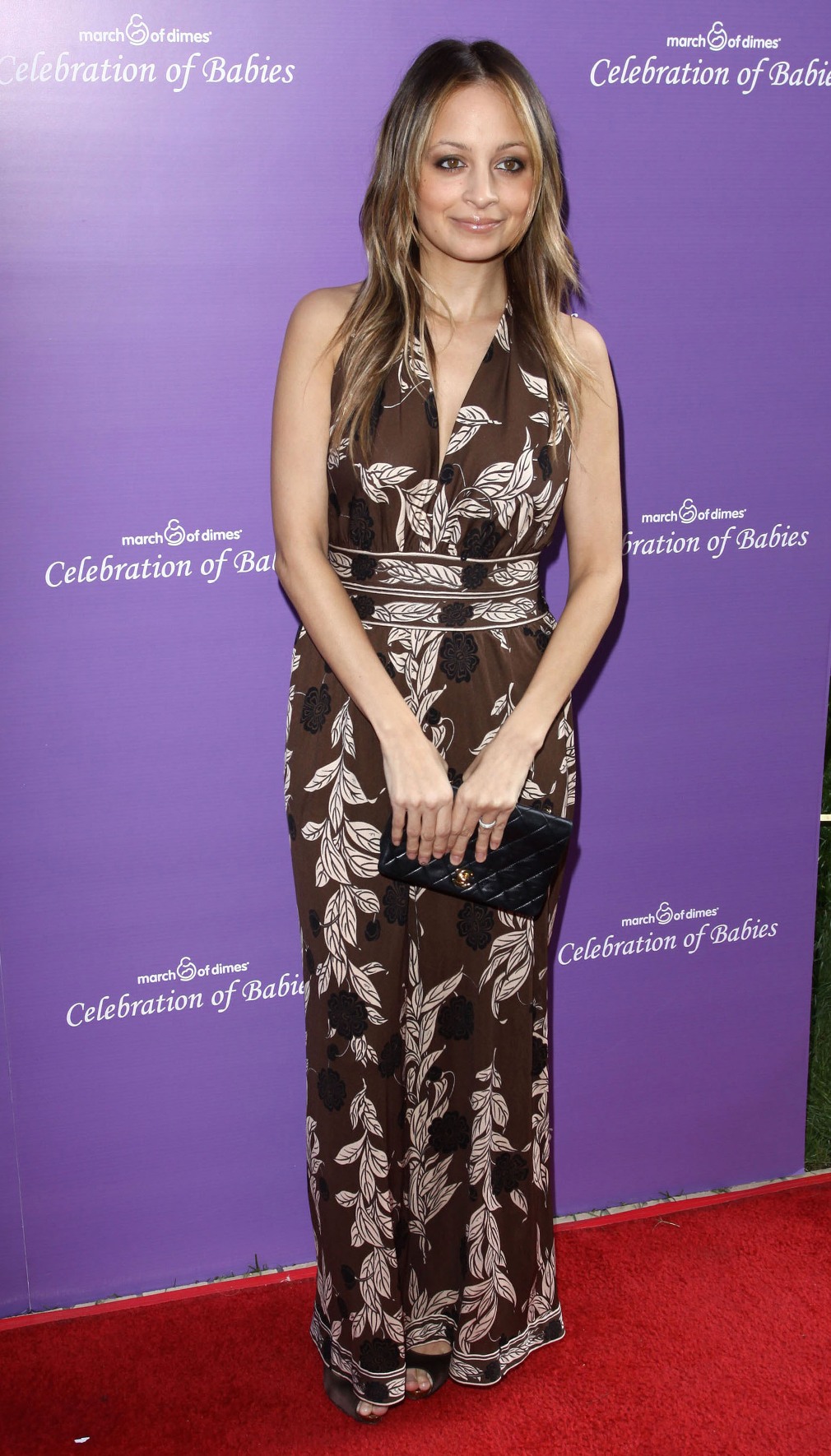 Nicole Richie is already a "writer" and a very successful designer. (I don' t think she likes to call herself a "socialite" anymore). And she's a mom to two young kids. Even by Hollywood standards, she's got a good deal on her plate. But that isn't stopping her from trying to officially become an actress. She's created a sitcom that's been picked up by ABC, and it sounds like it has the potential to be decent. So far the plot that they've discussed sounds really generic, but it's in its early phases and still vague. And they've got good writers and producers attached, which means it could end up being good.
If you thought Nicole Richie's reality show was a bit too scripted, what about a scripted show that seems true to life? The Hollywood socialite, 28, is developing an ABC sitcom in which she would both star and produce. Variety says the show will use a single camera, and the concept was Richie's idea.

Daisy Gardner (Californication) is due to write it, while Warren Bell (According to Jim) will executive produce and supervise the pilot script, reports the trade paper.

"The story revolves around a young, modern and professional woman who must balance her business and family relationships," Richie writes on her Web site. "She must deal with, and navigate the many ideas of what a woman's role is: modern vs. traditional." The mother of two says she'll use what she sees in her real life to create the show. (Besides this ABC project, Richie is at work on her second novel, not to mention the unveiling of her clothing and shoe labels).

"Lately, I have been surrounded by many different women of all ages and walks of life. It amazes me to watch and observe how many different ideas there are about what a woman's role should be in this era," she writes.

"I've taken these fascinating ideas, and compiled them into something that I think will be very special (and funny!). We're still in the very early stages and I can't wait to share more with you soon!"
[From People]
The whole, "The story revolves around a young, modern and professional woman who must balance her business and family relationships," sounds insanely dull and like something that's been done (blandly) about a hundred times. But Nicole is known for her edgy (and sometimes way too over the line) sense of humor, which was often displayed on "The Simple Life." We haven't heard about much of her bad behavior in a long time, but maybe if she still has that in her, she could bring some spunk and fire to the show. But right now everything she's said sounds like she's playing it safe, and to rather dull effect. There are so few good sitcoms on anymore, but it seems like people are missing them and there are a few new ones popping up every season. It'd be nice if Nicole did something to set hers apart so it actually stayed around, instead of going to ABC family friendly/every night is TGIF route.
Here's Nicole at the March of Dimes 4th Annual Celebration of Babies at The Four Seasons Hotel on November 7th and with Joel Madden at the noble Awards held at the Beverly Hills Hilton on October 18th. Images thanks to WENN.com .