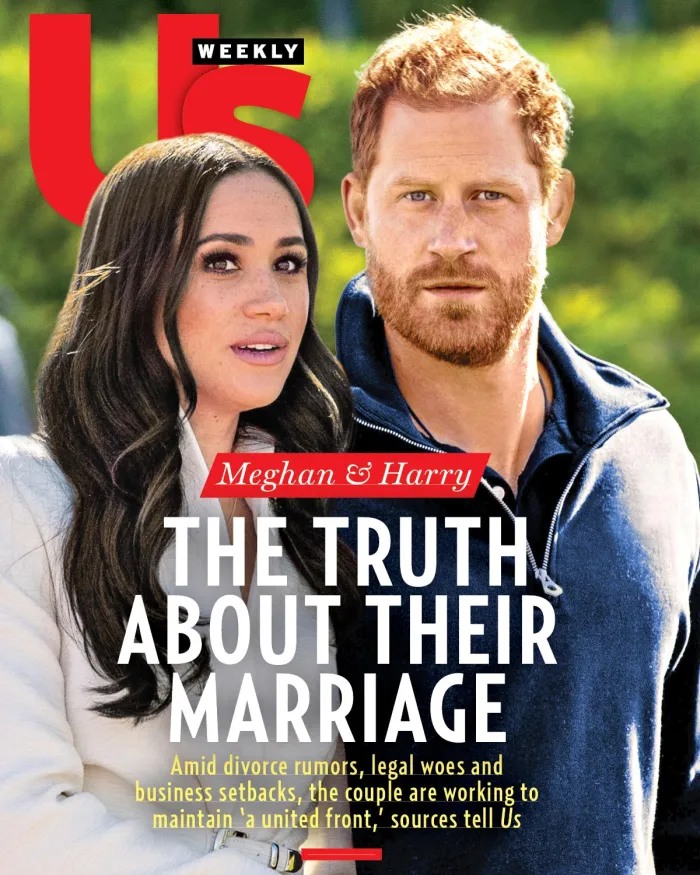 This rarely happens these days: Us Weekly and People Magazine have basically the same cover story. This week, their cover stories are about the Duke and Duchess of Sussex and their business. Again, I think the Sussexes have been incredibly successful since they moved to America in March 2020. They've accomplished a lot so far, and they've done it all with an entire hate industry breathing down their necks and screaming about every single thing they do. But we can also acknowledge that it hasn't been all smooth sailing, right? I hope even the Sussexes can acknowledge that everything about their Spotify deal was mishandled, especially in the aftermath of Spotify firing them. Again, I still say that their biggest issue is their comms: they need a seasoned and competent communications team with a real plan for how to push back on the wall-to-wall professional and personal negativity. Speaking of, Us Weekly's story is mainly about how Harry & Meghan will not address the British media's attempts to make "a Sussex divorce" into a thing.
A challenging time: It's been a rough few months for Prince Harry and Meghan Markle. In May, the couple were embroiled in what their spokesperson described as a "near-catastrophic" car chase with paparazzi in NYC. In June, their multimillion-dollar Spotify deal came to an abrupt end. And on July 27, Harry faced a setback in his ongoing lawsuit against a British tabloid, as a U.K. judge threw out the prince's claims that the outlet had hacked his voicemails. "It's been a challenging time," says one source in Us Weekly's latest cover story.

United front: Still, despite rumors that all the stress is putting a strain on their relationship — including whispers across the pond of a possible divorce in the works — multiple insiders tell Us the Sussexes' five-year marriage is weathering the storm. "They're a united front," says a second source of the spouses. "As far as they're concerned, it's Harry and Meghan against the world."

They think they're rising about it: According to the first source, continued public criticism has been the hardest pill for the couple to swallow. They were accused of exaggerating their May car chase, and when the Spotify announcement was made in June, Bill Simmons, the company's head of podcast innovation and monetization, called the couple "grifters." Soon after, United Talent Agency CEO Jeremy Zimmer said in an interview that Meghan "was not a great audio talent, or necessarily any kind of talent." Notes the first source: "Harry and Meghan can't keep track of the negative things people say about them. It's relentless. They do their best to rise above it, but of course it gets to them — how could it not?"

They've managed not to turn on each other. "So much of Harry and Meghan's time together has felt like overcoming strife from all sides," says the second source. "They just do it together. They rely on each other for strength and always have." When there's tension at home, it's over little things. "There's not too much work right now for either of them, so that does cause some issues of feeling isolated," shares the source, adding that Harry misses his friends in the U.K. "Back home, his summers were full of travel and weddings and exploring. Harry's made friends in California, but they're not like his London crew." These days, continues the source, Harry and Meghan "are together 24/7."

Harry remains estranged from Prince William & King Charles III. "They do not communicate often," says the second source. And Harry's current court battle — in that late-July ruling, the judge allowed Harry's suit against News Group Newspapers for several other forms of illegal information-gathering to move forward — threatens to expose more dirty laundry from the palace. Adds the source: "William and Charles want Harry to stop unveiling family secrets."

They've been keeping a low profile. "They go on hikes with the dogs, work out together and [hang out] in the garden with the kids," says the first source, adding that the couple enjoys "regular" date nights at members-only spots like San Vicente Bungalows (where they were spotted in March) and Soho House.

They're also busy plotting their next move. "Harry and Meghan are regrouping," says the second source. "They want to figure out how they can best expand the entertainment side of things." Meghan is thinking about reviving her lifestyle site, The Tig, which she shut down after getting engaged to Harry, and Harry will head to Africa soon for a Netflix documentary. They're both set to travel to Germany for Harry's Invictus Games in September, and they're thinking about relocating again, this time to Malibu. ("They're looking for a house there," says the second source.)

They won't address the divorce rumors. "Harry and Meghan believe that feeding into that false narrative only gives it more attention," says the first source. "Sure, their relationship has challenges, but they are 100 percent committed to making their marriage work."
"Harry and Meghan can't keep track of the negative things people say about them. It's relentless. They do their best to rise above it, but of course it gets to them — how could it not?" Again, they don't have to keep track of the negativity if they would only hire a proper communications team and come to the table with a real strategy for how they will respond to things in real time. From the New York paparazzi chase to the Spotify mess, "rising above it" should not be the strategy. I'm not saying they need to respond to every little thing, especially when the British media is a constant farce of lies, smears and horses-t – but the problem is that they're still playing by royal rules, like they think they're taking the longer view and "never complaining, never explaining." When you've got American media outlets, trade papers and American producers criticizing them, they need to do something other than "rise above it."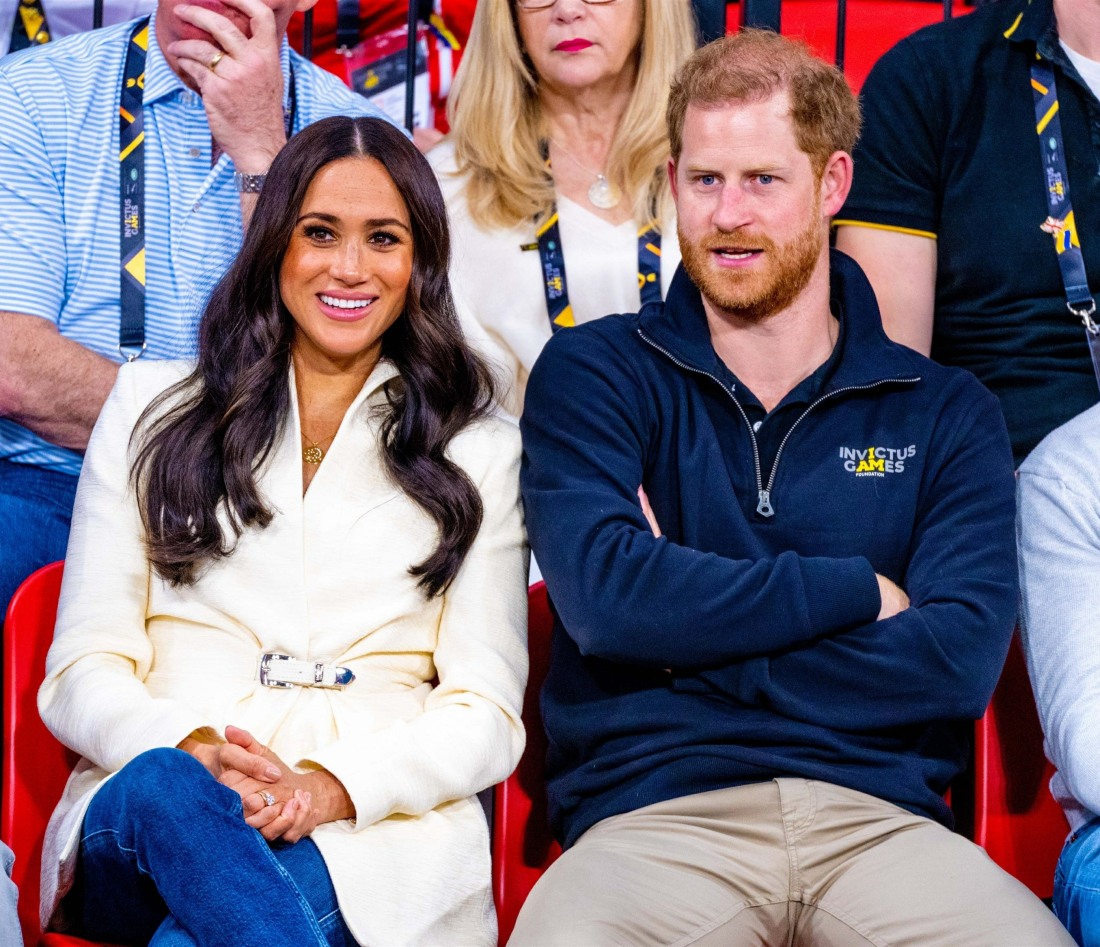 Photos courtesy of Backgrid.