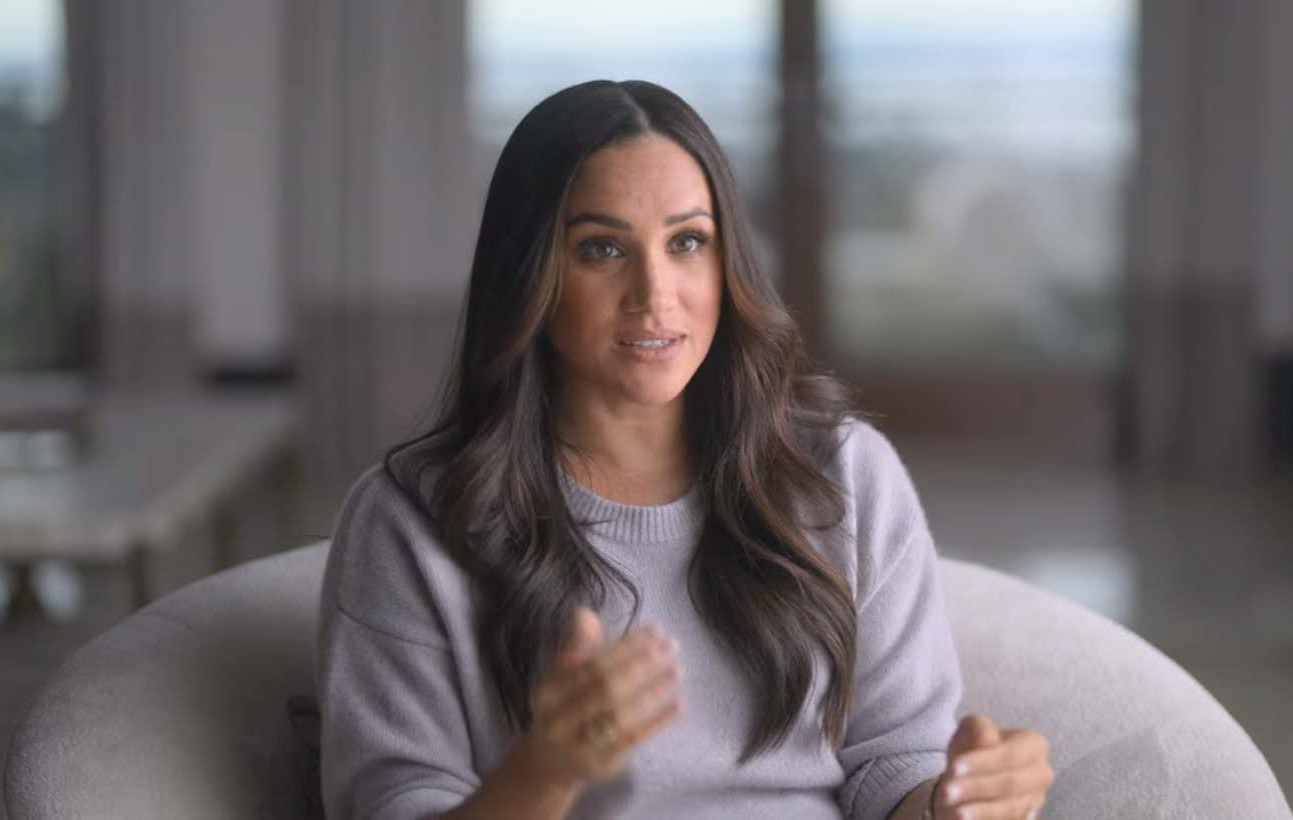 The Duchess of Sussex celebrated her birthday on August 4 (Friday). Two nights before her birthday, Prince Harry took her out to dinner in Montecito. They went to an Italian restaurant called Tre Lune. I looked up the menu as soon as the photos came out on Friday. Hilariously, the Daily Mail did the same thing, and they ran a stand-alone story all about the restaurant, who owns it, the wine selection, the "lavish brunches, the over-$30 main course menu, everything. I love how every salty commentator is in lock-step about how unimportant and insignificant the Sussexes are, meanwhile they pore over every single little thing the Sussexes do, where they go, who they see, who they speak to and what they eat. Speaking of, Page Six ran an exclusive about another thing Meghan did during her birthday week: she went to see Barbie with some girlfriends.
She's Meghan Markle… he's just Ken. The Duchess of Sussex celebrated her 42nd birthday early by going to see the "Barbie" movie with pal Portia De Rossi and a couple of other girlfriends, Page Six is told. The group watched the Margot Robbie-led feminist hit at a Santa Barbara theater earlier this week, sources say, while Prince Harry remained home at their $14 million Montecito, Calif., estate.

The "Suits" alum kept the festivities going by joining friends at the posh San Ysidro Ranch hotel in Santa Barbara Monday night. We hear the controversial royal posed for photos and made videos with a bachelorette group that was celebrating at the hotel. One onlooker tells us, "Meghan went over to wish the bride good luck."

While Harry, 38, stayed behind while his wife had fun with her friends at the start of the week, he made sure they still celebrated her special day. On Wednesday, the Sussexes were spotted grabbing dinner at celebrity hot spot Tre Lune in Montecito.

As for the couple's plans for her actual birthday, which falls on Friday, we hear Markle and Harry will spend the day at home with their two children, Prince Archie, 4, and Princess Lilibet, 2. An insider tells us the prince is "purposely staying behind to be with Meghan," as he is slated to appear at the ISPS Sports Values Summit-Special Edition in Tokyo next Wednesday.

After arriving in Japan, Harry will head to Singapore with Argentinian actor Nacho Figueras, where they'll play in the 2023 Sentebale ISPS Handa Polo Cup at the Singapore Polo Club on Saturday. It is unclear if the former actress plans to join her husband in Asia, but the pair are confirmed to attend the Invictus Games together in Düsseldorf, Germany, in September.
If this is true and Meg went to see Barbie with her girlfriends, I think that's nice? Harry would have enjoyed the movie too, but I understand why Meghan wanted to see it with her girls. It's a great movie! I bet she enjoyed it! It basically sounds like Meghan and Harry spent Meghan's "birthday week" like they spend most weeks: in and around Montecito, being quiet, going to the movies, going out to dinner. This Barbie has a simple beach-community life.
Predictably, none of the royal-affiliated social media accounts wished Meghan a happy birthday. Honestly, not surprising? The real surprise was that Clarence House and Kensington Palace posted birthday messages to Meghan last year. New king, new social media strategy – no more birthday wishes for the Sussexes, no more being nice to the king's son, daughter-in-law or grandchildren. All of those same royal accounts also failed to wish Archie and Lili a happy birthday this year. Imagine being nasty like that to children.
EXCLUSIVE Meghan Markle's birthday date night with Prince Harry! Smiling Duchess of Sussex leaves trendy Montecito restaurant to celebrate turning 42 in couple's latest loved-up display https://t.co/bRPzL5r3oD pic.twitter.com/a2FbG4thAY

— Daily Mail U.K. (@DailyMailUK) August 3, 2023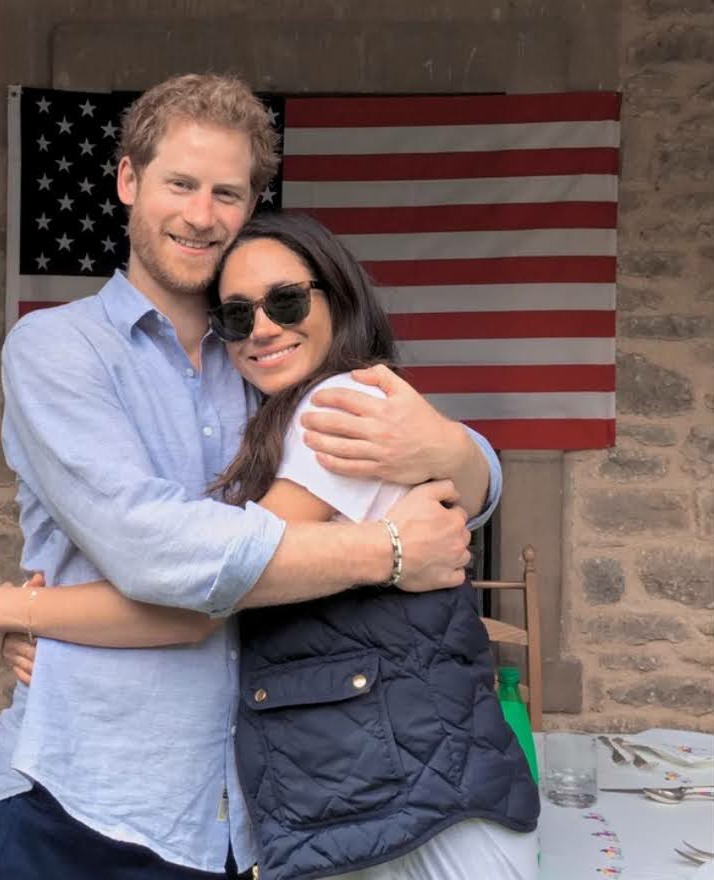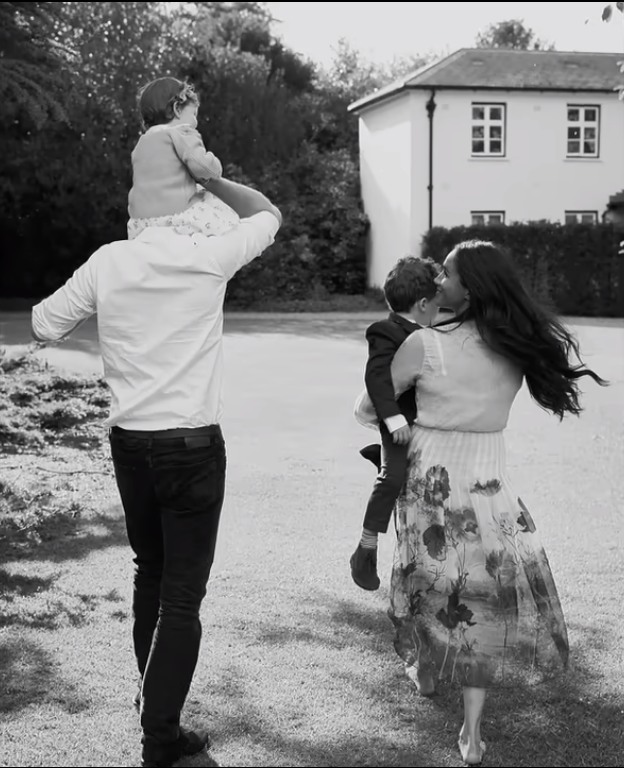 Photos courtesy of Netflix.