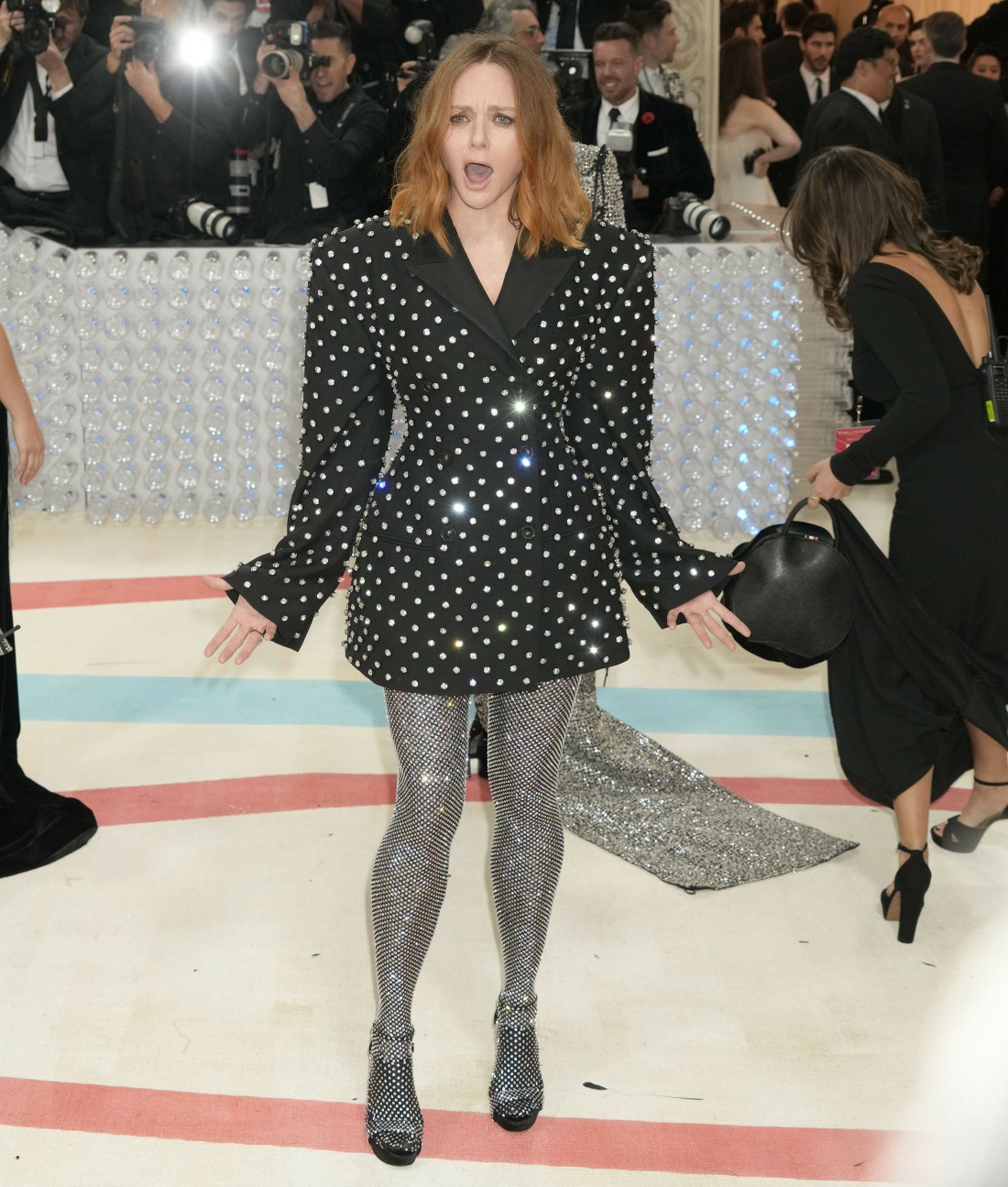 Stella McCartney is a nepo baby. She wasn't the first and she won't be the last. Being Paul McCartney's daughter opened a lot of doors for her. I remember her early days as a fashion designer, and it was a big deal that Paul would come to her shows to lend his support, but that was pretty much the reason she was hired in the first place. I also remember the rumors of her stealing from other designers when she was at Chloe, and a more recent controversy was when she put her stink on African designs and called them "British." While it's great that she was at the forefront of sustainable and no-leather fashion, I think many of us would admit that her designs are (for the most part) kind of awful. Anyway, please allow Stella to tell you about how she's a nepo baby who works hard:
Stella McCartney has had a groundbreaking career in fashion, but she's not forgetting where she came from. In a new interview with TIME released Wednesday, the 51-year-old designer — who's branded herself as a steadfast proponent of expelling fur, leather, feathers and animal hide from her sustainable collections — addressed being a "nepo baby" of former Beatle Paul McCartney and his late wife Linda, herself an animal rights activist and artist.

"As one of the first nepo babies I had the privilege of choice. I'm very aware of how lucky I've been to be accepted to work in this way since day one," said Stella. But even with a famous surname giving her a head start, she's faced difficulties in terms of standing up to the status quo.

"I've had moments where I've been challenged very heavily to change my morals for the success of the company," she remembered of an instance in which she was urged to use leather.

Her Grammy-winning father, 81, also spoke with the outlet about his children's upbringings, including their local school education. "They had to take a bit of flak for having a famous dad, but it toughened them up," he said of his four kids with Linda.

"One side was this farm life, and the other side was the stage, with glittery boots and glamour," Stella recalled of her unique childhood. "It was an early inspiration." She later went on to attend Central St. Martins, a prestigious art and design college in London. "She had to prove herself," Paul shared. "I said, if she doesn't do well at the end of that year, then the name is not something to help, it's a cudgel to beat her with. But she did well."
I'm sure that her name has made her a bigger target within the fashion industry, especially in her earlier years. But again, she wouldn't have been in a position to be "targeted" without all of that nepotism. Something that's so funny to me is when nepo babies are like "stop judging me by my family, judge me by my work" and their work is trash. Like… what did you actually learn at that prestigious design school? What did you learn at that nepo-position at Chloe?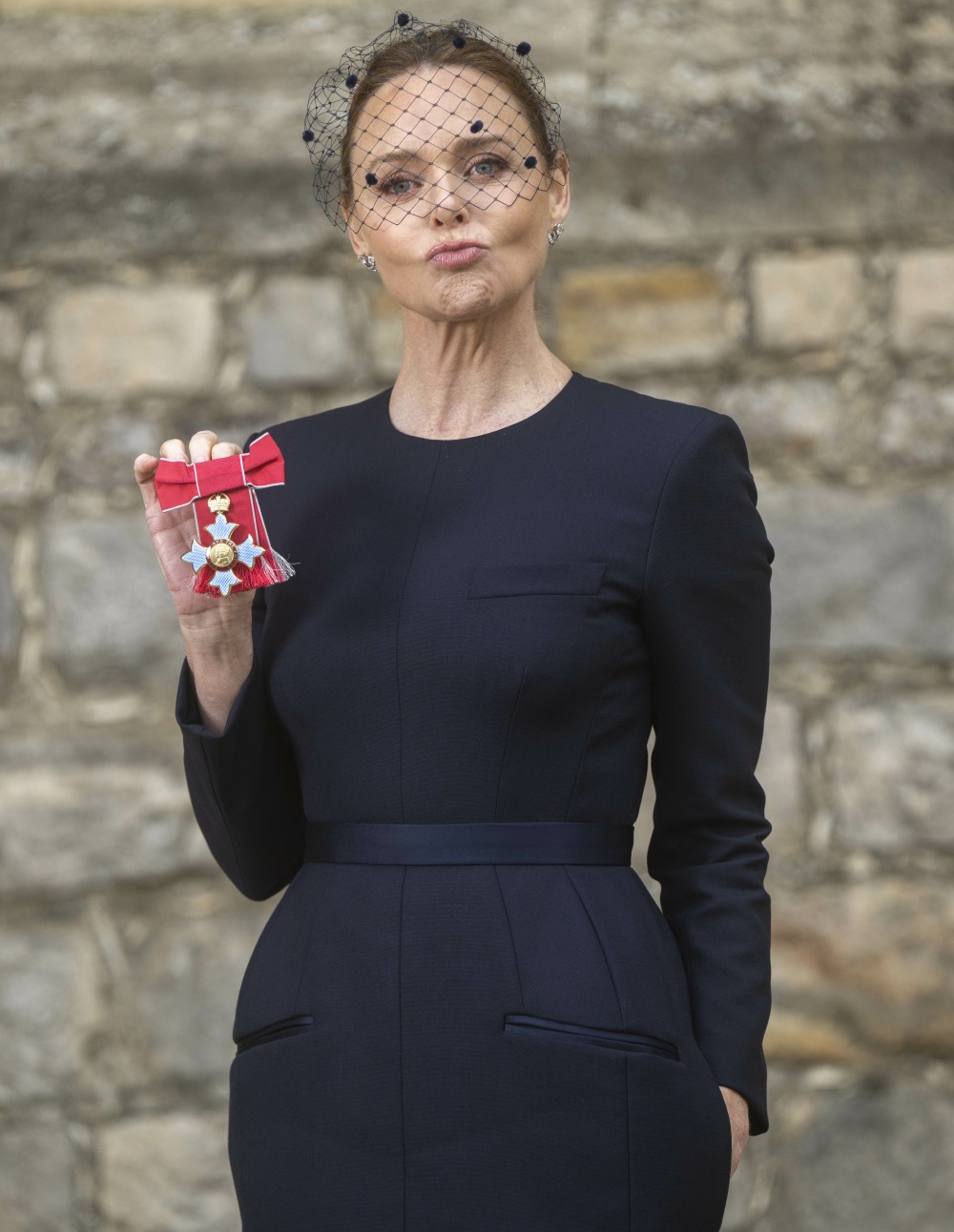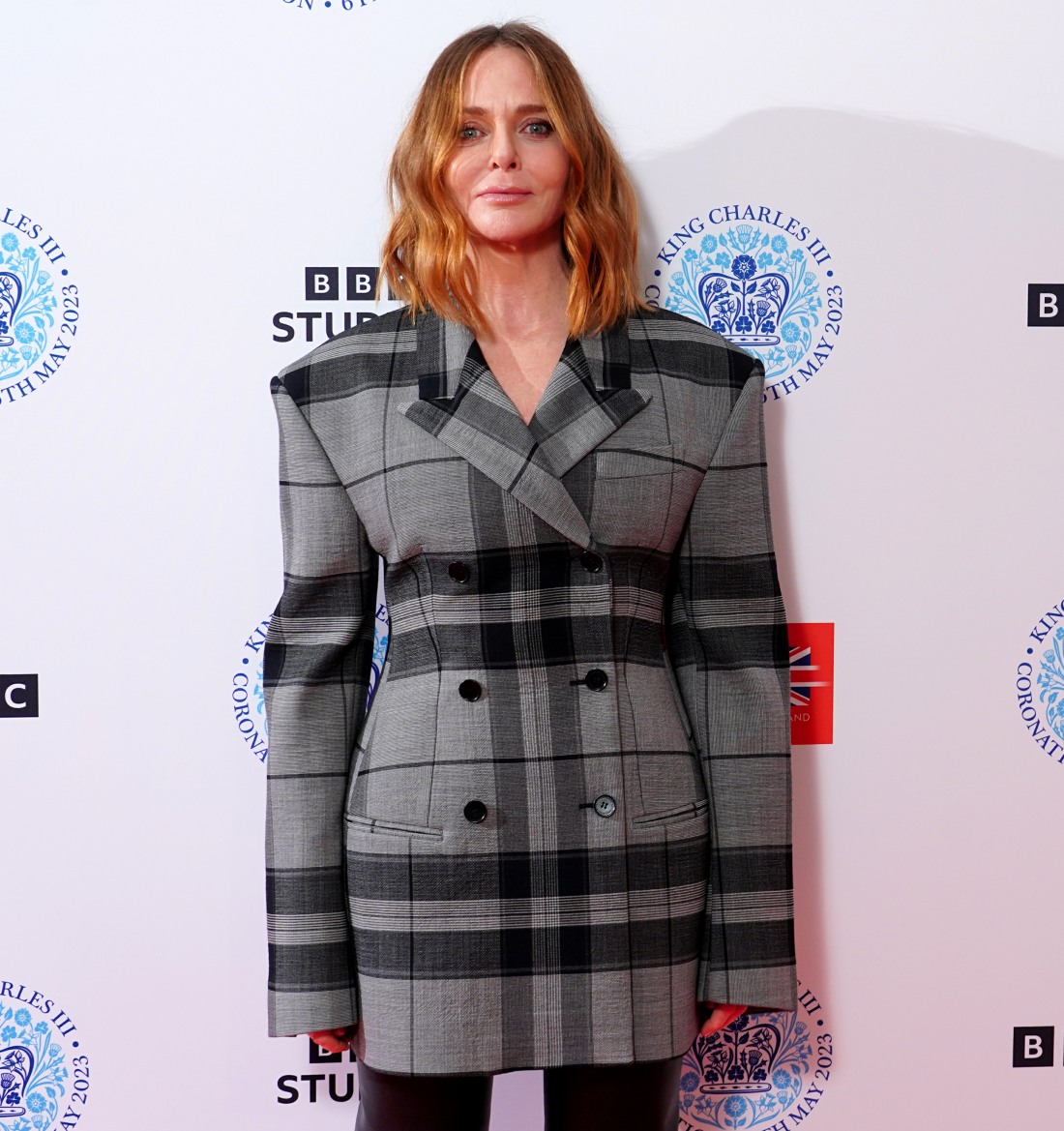 Photos courtesy of Avalon Red.