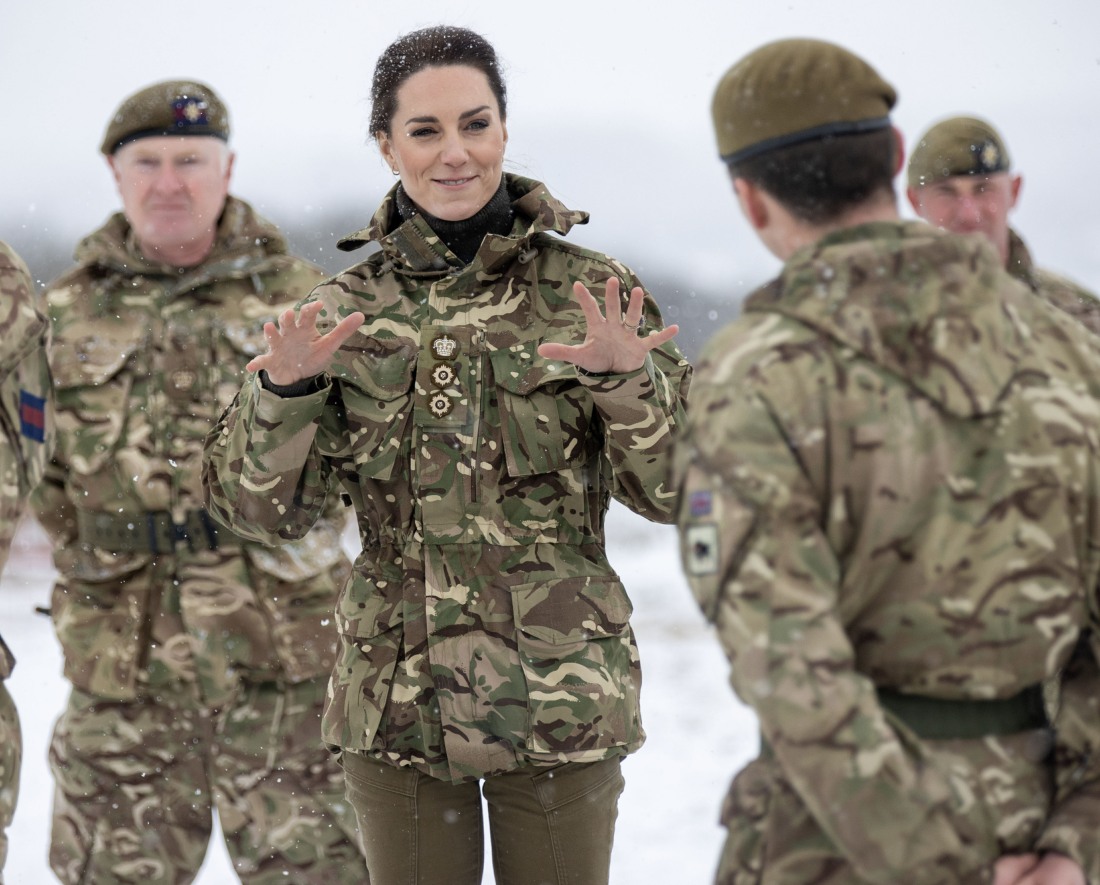 Buckingham Palace made a big announcement today about the Windsors' honorary military patronages. Never forget that Prince Harry, a veteran who served in combat, was stripped of his honorary military patronages for the crime of marrying a Black American woman. The family also refused to honor his request to lay his wreath at the Cenotaph for Remembrance Day, because that's how contemptibly vile these people are. Anyway, the story every outlet is going with is that Princess Buttons will get to wear more military drag.
Kate Middleton is adding to her royal résumé. On Friday, Buckingham Palace and King Charles announced new military appointments for nine members of the royal family including the Princess of Wales. The King, Queen Camilla, Prince William, Prince Edward, Sophie, the Duchess of Edinburgh, Princess Anne, Prince Richard and Birgitte, the Duchess of Gloucester have also been awarded new royal roles. The cohort already held a range of military affiliations, and the update comes a month ahead of King Charles' first Accession Day.

Princess Kate, 41, becomes the Commodore-in-Chief of the Fleet Air Arm, Colonel-in-Chief of the 1st Queen's Dragoon Guards and Royal Honorary Air Commodore of Royal Air Force Coningsby.

The last appointment is especially sentimental for Kate, as one of her grandfathers served in the Royal Air Force (RAF) — and reportedly worked with Prince Philip! According to Hello!, Captain Peter Middleton flew as a co-pilot with Prince Philip during an aerial tour of South America in 1962.

Kate's new RAF appointment bolsters a bond to the branch that was already strong. Her husband flew as an RAF Search and Rescue pilot based at RAF Valley in Anglesey, Wales, from 2010 to 2013, and the couple hold other RAF-related appointments. The Prince of Wales, 41, serves as the Honorary Air Commandant of RAF Coningsby, while Princess Kate is the Honorary Air Commodore of the Air Cadets.

Like his wife, the palace announced that Prince William has also been awarded three new appointments. The heir to the British throne will now be known as Colonel-in-Chief, The Mercian Regiment; Colonel-in-Chief, The Army Air Corps; and Royal Honorary Air Commodore, RAF Valley — where he previously flew as a pilot.
It was years before the Palace gave Kate her first military patronage and I still don't know why it took so long. Like, she had been part of the Firm for almost five years when she was forced to become the patron of the Air Cadets – the palace surprised her with that patronage at Christmas lunch in 2015. That was her only military patronage for years, but now she's got several patronages, including the Irish Guards (she took over from her husband) and now these new ones. I hope these branches enjoy buttons, cosplay and jazz hands, because that's all they're getting. What am I saying? They won't even get that – Kate will barely do one event every couple of years with her new patronages. Congrats to the 1st Queen's Dragoon Guards, you just got keened!!!
Update: I missed this earlier – KP made a video. Tell me you're just playing dress up without telling me you're just playing dress up.
An honour to serve our new military affiliations across the @royalnavy @britisharmy and @RoyalAirForce 🎖️

Fleet Air Arm
1st The Queen's Dragoon Guards-@TheWelshCavalry @MercianRegiment@ArmyAirCorps@RAFConingsby
RAF Valley pic.twitter.com/urieFfypFr

— The Prince and Princess of Wales (@KensingtonRoyal) August 11, 2023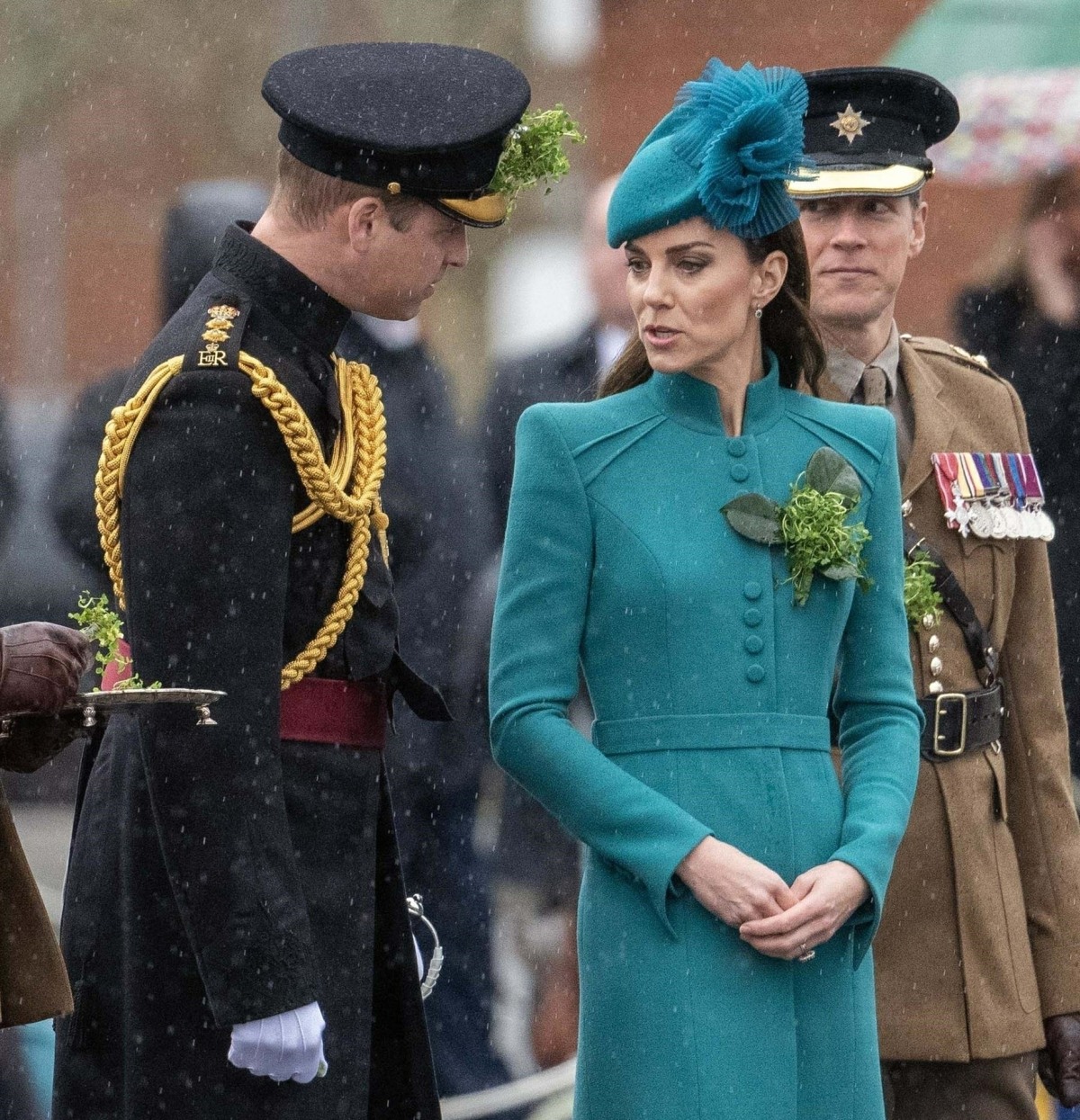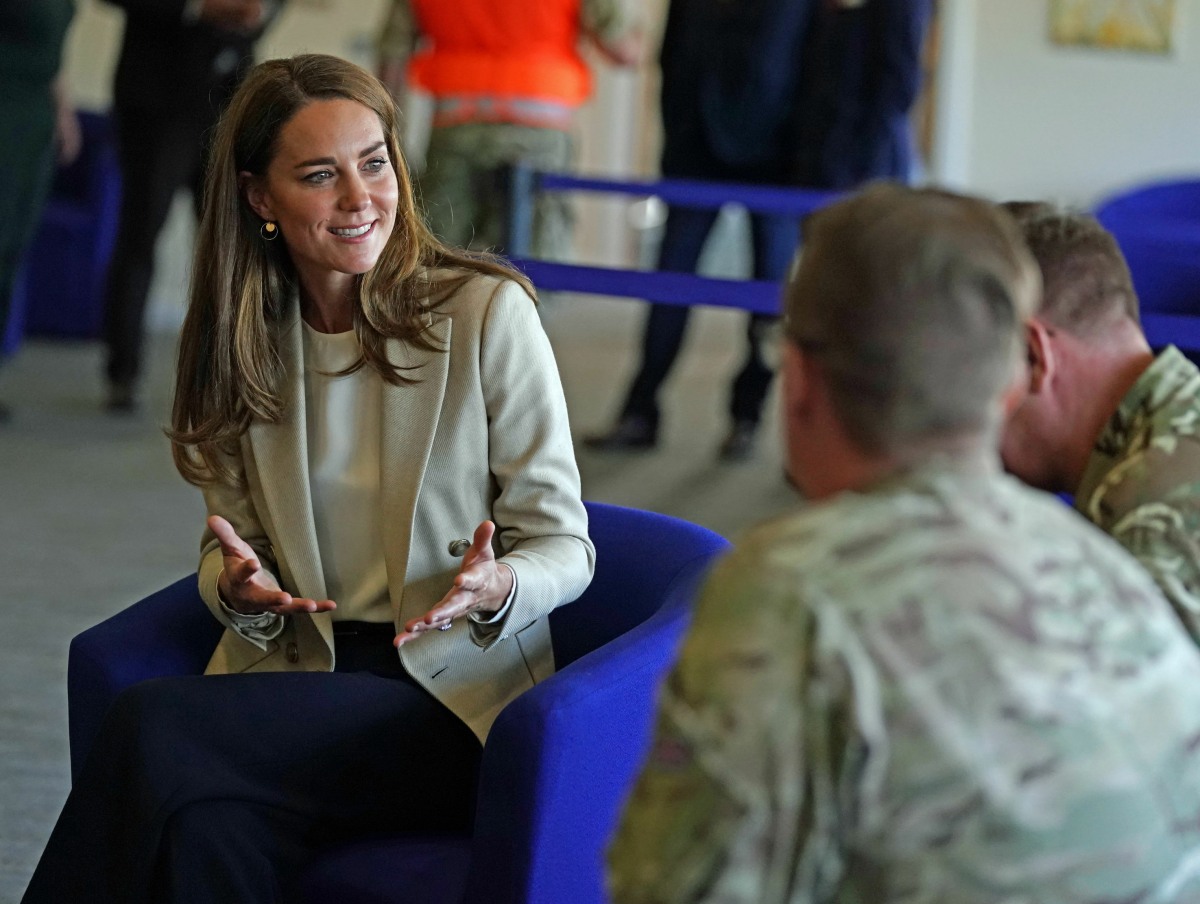 Photos courtesy of Avalon Red, Backgrid and Cover Images.