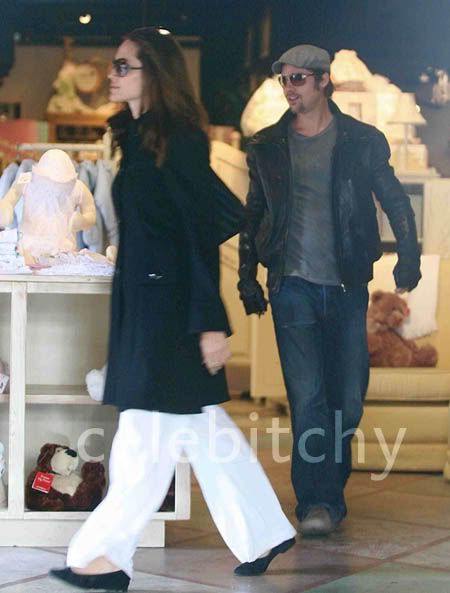 If Santa Claus goes by the Reuters good celebrity list, then it seems Angelina Jolie probably got something good in her stocking this year. Brad Pitt maybe? Reuters have listed the top celebrity humanitarians of 2007.
The actress was voted the person who has given the best name to "celebrity humanitarianism" for her work as goodwill ambassador for the UN refugee agency.

The 32-year-old, who has three adopted children from poverty-stricken areas, was also recognised for her attempts to draw attention to suffering in Africa and arrange aid for displaced Iraqis.

Madonna was voted the least respected celebrity altruist in the survey of 606 people by Reuters AlertNet. Although she raised millions for orphans in Malawi, she was accused of using her influence to adopt a baby from the country without the normal legal procedures.
The poll wasn't based on who did the most good, but rather who is the most respected do-gooder.
Other celebrity humanitarians include Bono, Bill Gates, Archbishop Desmond Tutu, and Bill Clinton. Following Madonna on the dubious humanitarian list is Paris Hilton following her aborted Rwanda trip, Oprah, Bono again, and Bob Geldof. So how can you earn respect to go along with your celebrity status?
The difference between Jolie and the other famous philanthropists is that the star doesn't travel with camera crews and does her best to dodge the paparazzi.

"Someone like Angelina Jolie comes across as having more integrity than some celebrities and a greater sense that she doesn't just do this for the publicity," the director of the Feinstein International Famine Centre at Tufts University told Reuters news service.
Angelina is an obvious choice as a respected celebrity humanitarian – although how the hell she gets anything done with four kids around is beyond me. I mean anything. Having time to brush her teeth, watch the news to know which countries are in crisis, anything! Some say that she's got a team of nannies, but four kids must be demanding even if you have four nannies.
It also seems a little unfair to brand Madonna for adopting David Banda without following protocol, mostly because Malawi doesn't seem to have a protocol for adoption. It is hard to bring a foreign child into your home and raise it, Madonna didn't just adopt the kid for fashion, he'll be around for the rest of her life.
It's interesting that even after years of working for the AIDS cause and other issues in Africa, Bob Geldof and Bono still haven't got the public's respect.
Picture Note by Celebitchy: Angelina Jolie and Brad Pitt are shown shopping at a baby store in New Orleans on 12/27/07, thanks to Splash News. Shiloh and Zahara are still young enough to need something from a baby shop so it might not mean they're preparing for a new arrival by plane or hospital, although the tabloids are sure to make something of it. Thanks to Splash News.