From Rosie: I fell in love with the e.l.f. hydrating face primer that I bought last month, so I've decided to try their Holy Hydration eye cream. Reviewers rave about how great this cream is and several of them note that it is great for sensitive skin. "I have dry eyelids and under eyes. I've tried so many different products, from very expensive to this one. I prefer this one. It doesn't make your eyes water." "I am prone to allergic reactions with some products, but not this one. It doesn't have a strong scent, or really any scent I can detect." Here are some more things that CB and I are looking at this week.
A Kindle case with a stand and hand strap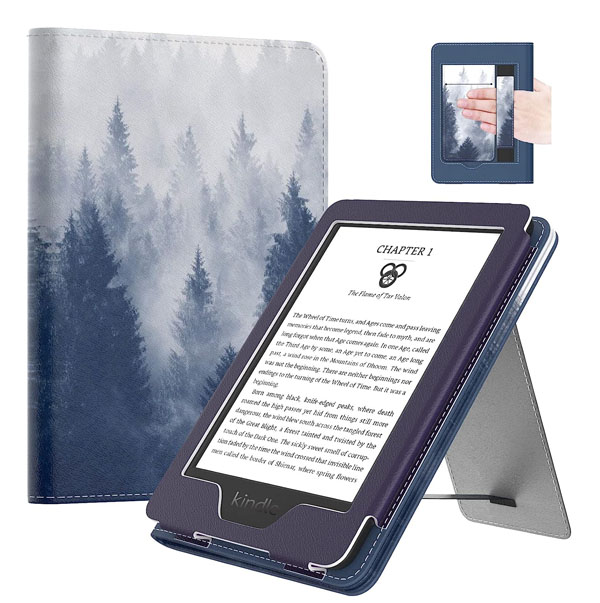 From Rosie: This Kindle case is versatile and fits three different generations of Kindle. It has a stand, built-in card slot, a hand strap, and a magnetic closure that automatically puts your Kindle to sleep when the lid is closed. There are 20 different options for patterns and it's only $20. It has a 4.6 star rating, more than 1,400 reviews, and an A on Fakespot. People find it sturdy and its features to be convenient. "This is cute and has a nice hand strap to easily hold your digital book in one hand." "Very nice Kindle case that seems very sturdy. I like the color . The magnet holds it open/ closed perfectly. It's very handy to have the stand on the back so you can read hands- free." "The case is light and protects well. I like the options to hold it and prop it up."
A cactus-shaped measuring cup and spoons set that doubles as decor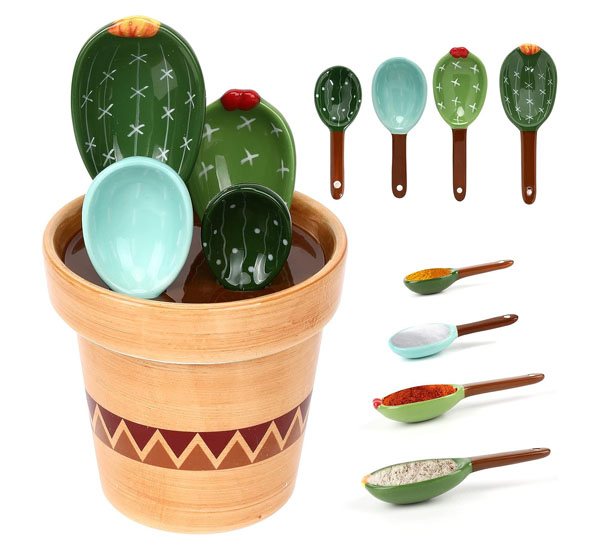 From Rosie: This ceramic measuring cup and spoon set is adorable and doubles for fun kitchen decor. It contains four measuring spoons and is stored in a base that measures up to one cup. There are two different color options. This set has a 4.7 star rating, over 100 reviews, and an A on Fakespot. People who've bought it love how fun and functional it is. "This looks adorable on my kitchen counter and is accurate for baking and cooking!" "Now I have all my measuring spoons in one place and they dont take up room in my drawers – trying to find them. Its adorable!"
Comfortable leggings with a control top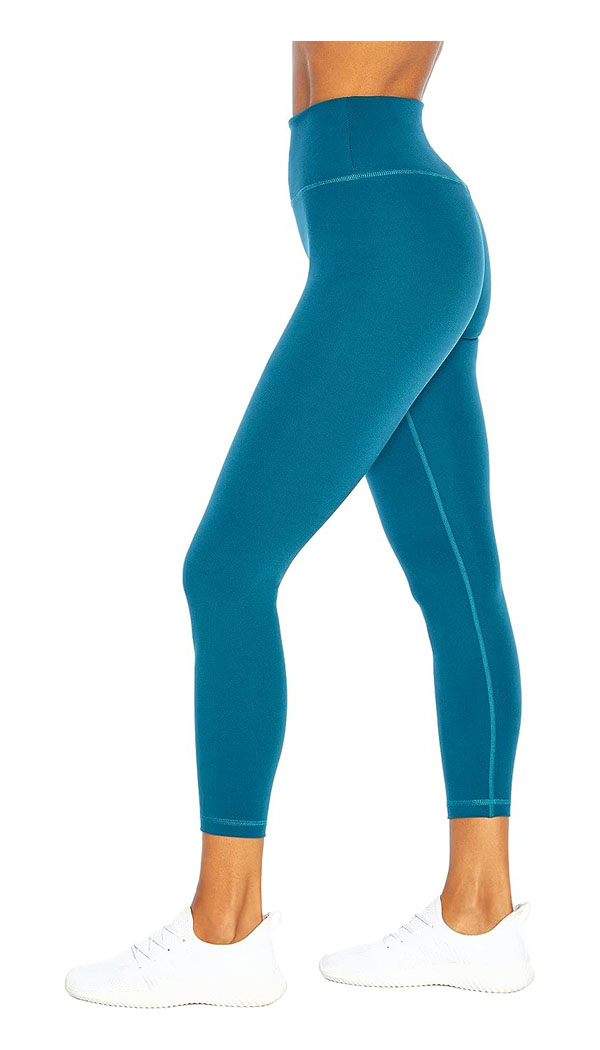 From Rosie: I like to take barre classes, so I own a fair amount of leggings. I discovered the Marika brand on Zulily a few years ago and was happy to find them on Amazon. They're comfortable, affordable, and I like the high-waist that isn't so tight that I can't breathe. They come in 11 different colors and are a Dry Wik finish fabric. They have 152 reviews and a 4.5 star rating on ReviewMeta. People also find them to be comfortable for working out or leisure. "These are great, I've been wearing them at least once a week since I got them. They are truly high waisted, with some compression. The fabric is soft & they're great to wear to workout or with a casual outfit." "Very soft. Very comfortable, I love working out in them. They are not super tight around the stomach area which I enjoy. I do not like wearing extreme tummy control leggings. These are the perfect middle ground."
An enzymatic stain and odor remover that really works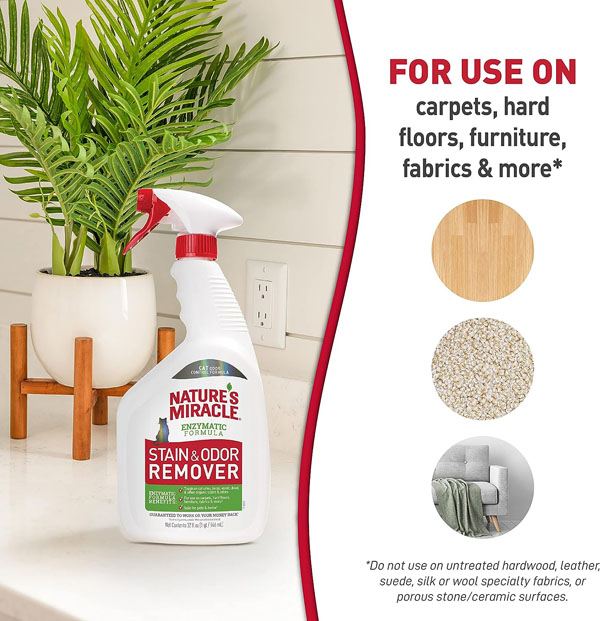 From Rosie: We had a party a few months ago and one of my friends tripped on my stairs and spilled red wine all over the beige carpet. I used this stain and odor remover and within 20 minutes, you couldn't tell there had been a spill at all. I also like that it doesn't have that after-smell that some stain and odor removers have. It has 2 scent options. It has a 4.6 star rating, more than 2,250 reviews, and a B on Fakespot. Reviewers also love how effective it is as a cleaning tool. "What I'm most impressed by is it's ability to clean the carpet. Very quickly stains are gone!" "I've always loved Nature's Miracle and this stuff is no exception. It works to get rid of the odor, passes a black light test, and I love the new scent."
A steam cleaner that gets in nooks and crannies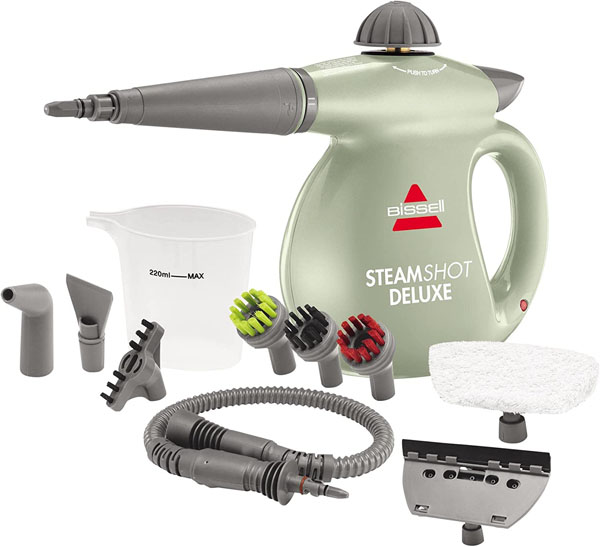 From CB: My windowsills are dirty and I'm at a loss as to how to clean them. The Bissell Steamshot Deluxe doubles as a garment steamer and has accessories that let you clean hard surfaces and get into so many small spaces. I've seen videos of people using it to clean between sliding doors, which I definitely need help with. It's so affordable at under $42 and comes with 10 different accessories. This listing has almost 26,000 ratings, 4.6 stars and a B on Fakespot. People say it's lightweight, easy to use and cleans well. "This steamer is great for hard to clean places. My shower has sliding glass doors so I purchased these so I could clean under the doors where gunk was building up but I couldn't reach. I used the steam cleaner to blast this gunk out of there." "This machine cleaned grout lines that mopping alone couldn't keep up with. Instantly made my five year grout look brand new."
Liquid chlorophyll may help reduce body odor and improve health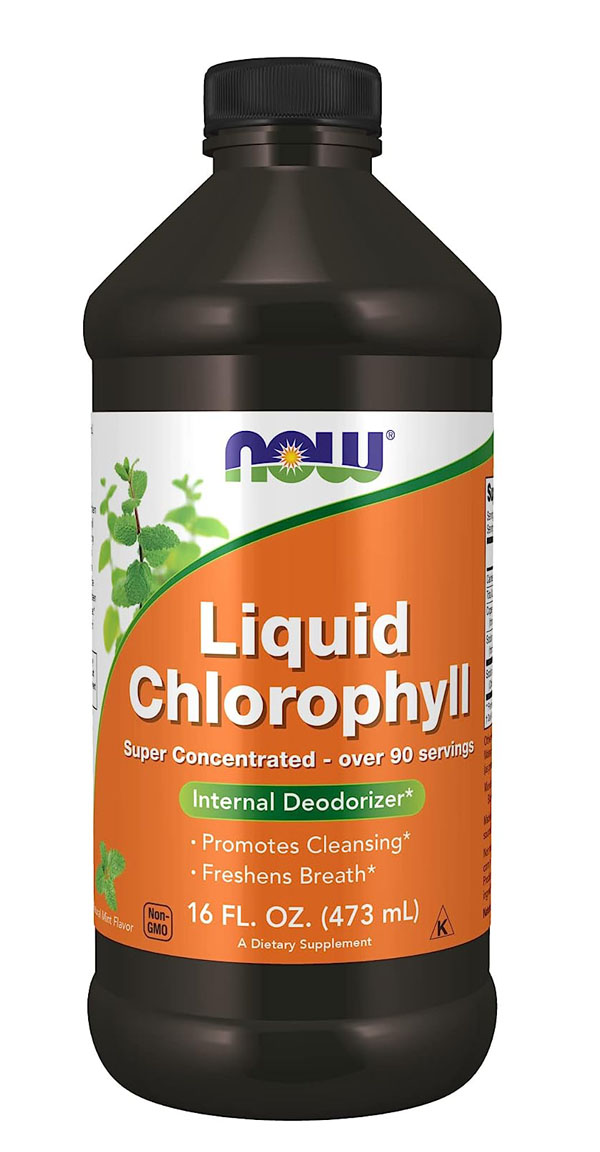 From CB: Liquid chlorophyll is said to help reduce body odor and bad breath from the inside out and to improve health and wellness. This liquid chlorophyll by Now brand is a generous 16 ounces for just $11. It's vegetarian and has almost 18,000 ratings, 4.5 stars and the same score on ReviewMeta. I've bought some based on the reviews and figure as long as I start with a small amount it can't hurt. People say it really works to make them smell and feel better. "Okay so this is something I don't go without. The way it keeps the skin clear is amazing. It's also amazing for all types of body odor. My sweat smells like water, my feet don't smell after work anymore. It's great, it's easy to drink. Essentially flavorless if you put it in enough water." "Since using this product my sweat has no odor at all. Also I feel less bloated and I noticed that the dark circles around my eyes have gone away."
A super comfortable folding reclining chair for relaxing outdoors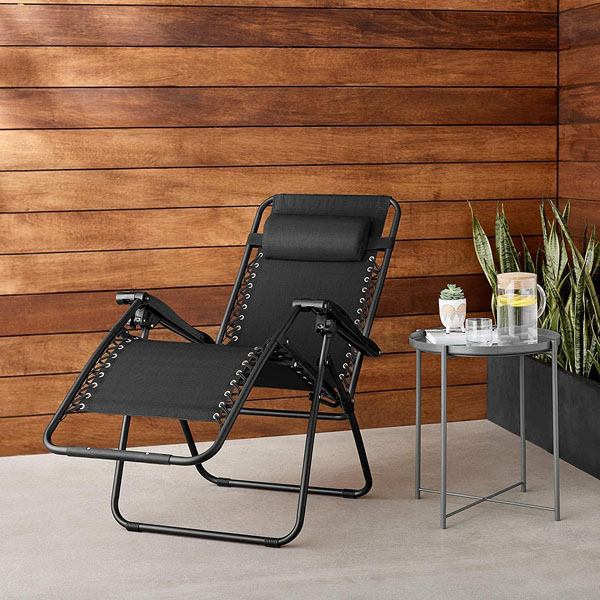 From CB: Now that it's cooling down a little I'd like to spend more time on my deck. This adjustable zero gravity chair by Amazon Basics is so affordable at under $60. It comes in four different colors and can be easily folded to fit in the car. This listing has almost 10,000 ratings, 4.6 stars and the same score on ReviewMeta. People say these chairs are so comfortable and that they've bought more. "I sat down In it and was very surprised. It took all pressure off my back. And it was actually comfortable without anything covering it. Love these chairs! I also use the headrest as a back support when I'm sitting. Perfect backyard chair and also easy to transport to a picnic or outing." "I bought one, liked it so much, and bought another. The fabric is great. The mesh keeps it cool."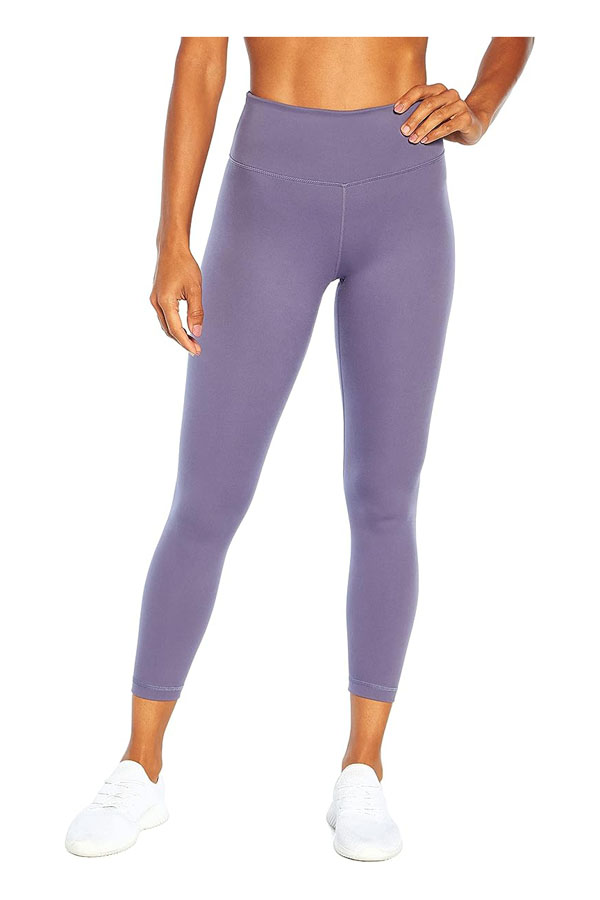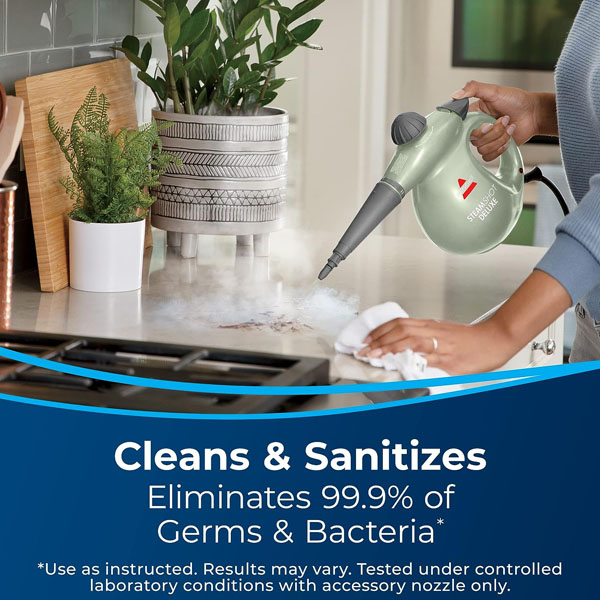 Thanks for reading and commenting on our affiliate post! If you make any purchases through these links we get a small percentage and appreciate it.