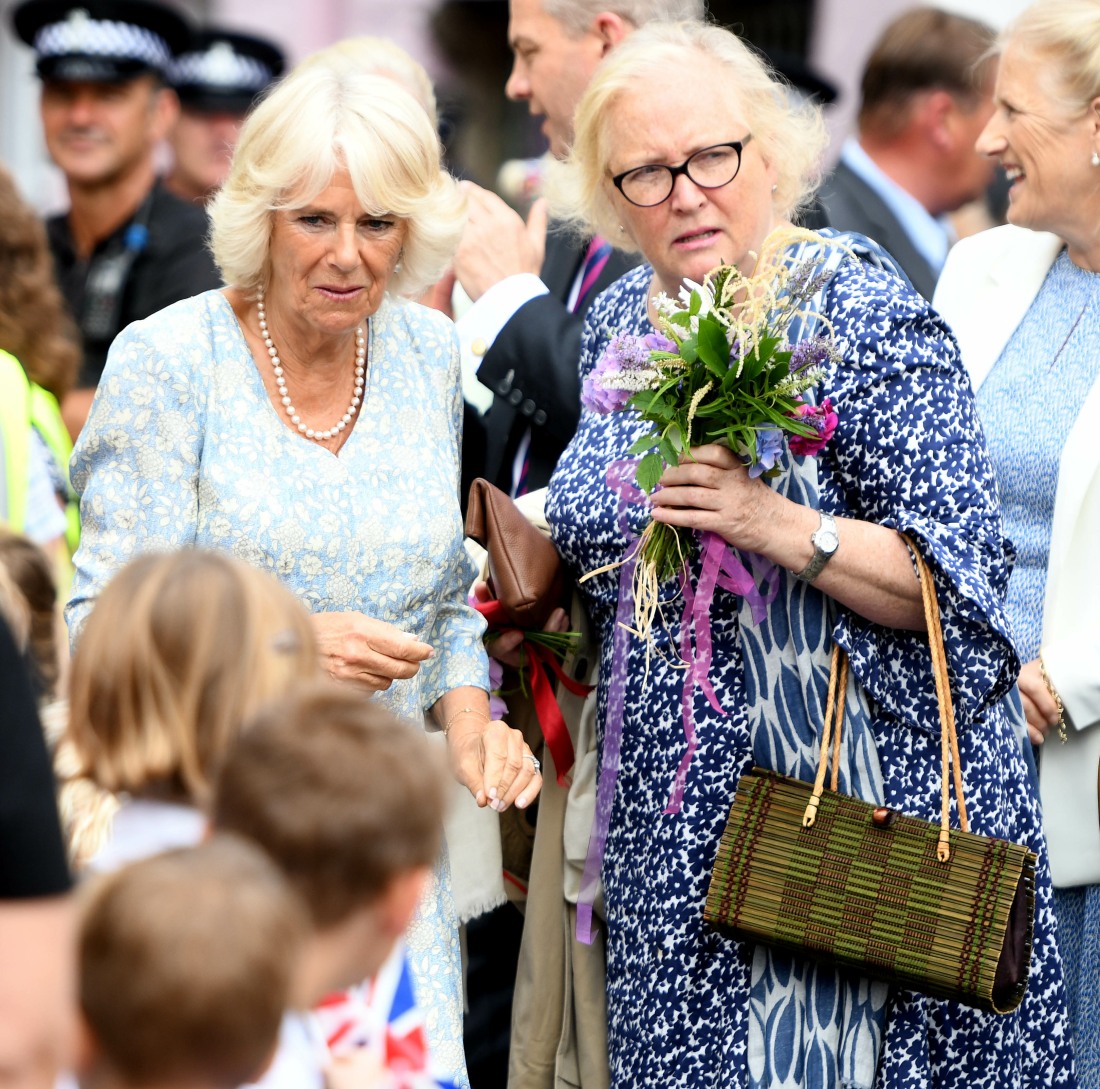 One of the things Prince Harry wrote about in Spare was how his father and grandmother both had their go-to person to leak certain information outside of the normal palace communications channels. QEII had Angela Kelly doing her dirty work, and now King Charles has several people leaking sh-t on his behalf. I actually think Charles has streamlined operations so that now Buckingham Palace's comms department really is briefing against family members out in the open, without even keeping up any pretense. It's that way for the Queen Consort as well – Camilla has always had people around her who speak on her behalf, and they're some of the nastiest, most cut-throat people around. Speaking of, one of Camilla's go-to leakers was just rehired.
The Queen's longest serving aide has returned to her side as a trustee of her online book club. Amanda MacManus, 68, was hired by the then Camilla Parker Bowles shortly after the 1997 death of Diana, Princess of Wales and only resigned from the Royal household last year. However, she is extremely close to the Queen and royal aides thought it only a matter of time before she returned to support Her Majesty in some capacity.

The South African-born mother-of-two was the Queen's most trusted aide, working for decades as her private secretary and de facto lady-in-waiting.. Known to close friends as Mandy, she has been credited with gradually transforming public perceptions of the Queen. Mrs MacManus briefly lost her job in 1998, only to be rehired days later.

The then Mrs Parker Bowles was said to have been "furious" when she discovered that details of her first meeting with a teenage Prince William in 1998 had been leaked to the press. She had told Mrs MacManus about the meeting who had in turn told her husband, a media executive, who was said to have told a former colleague, who told a newspaper. Mrs Parker Bowles took the unusual step of releasing a public statement, announcing that Mrs MacManus had "resigned" following an investigation. It said "Mrs Parker Bowles agrees that her position had become untenable".

Mrs MacManus said she was "very sorry", adding: "It is a matter of great regret to me that chance remarks of mine led to the disclosure in the press of the private meeting between Mrs Parker Bowles and Prince William.

"I am so very sorry for the distress this has caused. Above all, my shame is that I have failed those who demand loyalty and trust, particularly my remarkable employer Mrs Parker Bowles."

However, when it became clear that Mrs MacManus had not briefed a newspaper, she was quickly reinstated. The incident was recalled by the Duke of Sussex In his memoir, Spare, although he claimed it was his mother-in-law who had leaked the story to the press. The newspaper articles contained "pinpoint accurate details", he wrote, "none of which had come from Willy, of course. They could only have been leaked by the one other person present".

A royal source said in January: "Harry has created a very crisp narrative which in parts is a conflation of different versions of stories."
It's all being cleaned up now and the invisible contract is working overtime to conveniently forget the fact that Camilla would often brief journalists about Charles and Diana, and that she's a nasty old gossip herself, with a long history of chummy relationships with some of the most contemptible dregs of the British media. My point is that Amanda MacManus is being rewarded for her decades spent at Camilla's side, helping Camilla homewreck and smear her way to the crown, leaving bodies on the street in her wake.
Photos courtesy of Avalon Red, Cover Images.