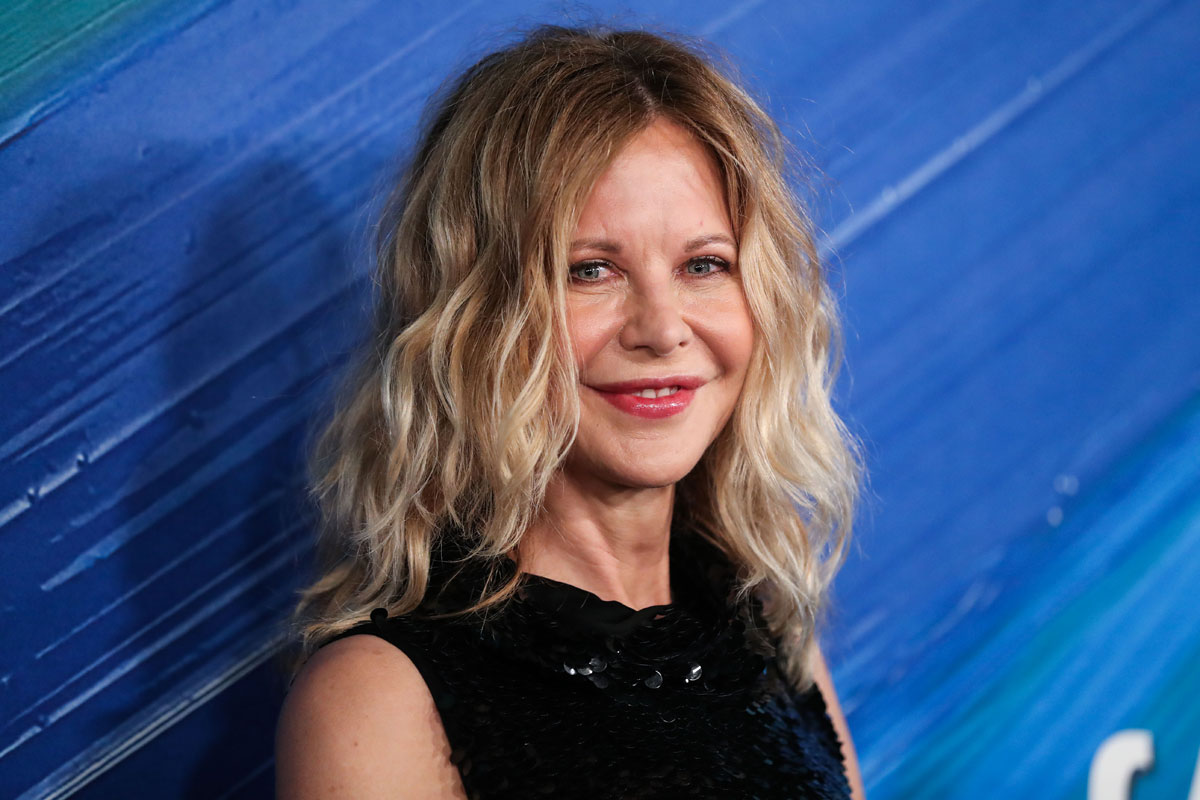 I love rom coms and am always down for a good Sandra Bullock, Julia Roberts, JLo, or the non-Hallmark holiday movie. The Queen of Rom Coms, Meg Ryan, is back in a romantic comedy that she directed and co-stars in with David Duchovny called What Happens Later. The movie takes place in an airport with a former couple running into each other when their flights are delayed. It's based on Steven Dietz's play Shooting Star and Ryan co-wrote the screenplay with Dietz and playwright Kirk Lynn.
Meg Ryan is throwing it back to her rom-com heyday. On Wednesday, Bleecker Street debuted the first trailer for What Happens Later, in which Ryan, 61, and David Duchovny, 63, star as a former couple who unexpectedly reunite after decades apart when a snowstorm strands them at the airport. Their separate flights delayed indefinitely due to weather, Willa (Ryan) and Bill (Duchovny) catch up on the more than two decades that have passed since their breakup.

A synopsis for the film describes Willa as a "magical thinker" and Bill as a "catastrophic one." When they reunite, they "find themselves just as attracted to — and annoyed by — one another as they did decades earlier."

"But as they unpack the riddle of their mutual past and compare their lives to the dreams they once shared, they begin to wonder if their reunion is mere coincidence, or something more enchanted."

What Happens Later was made to recapture the "cheeky magic of Ryan's rom-coms of the 90s," according to the synopsis. Ryan told Entertainment Weekly that rom-coms "really work when the two characters are somehow opposites and yet have a rhythm of intellect and humor and dialogue and banter that sort of indicates their compatibility."

"It's just been really fun to see David embrace this guy who I don't think is anything really like David. Whereas the Willa thing I can really relate to," she added in the interview conducted prior to the actors' strike. "To see him dive into every single scene in the fullest way, he's funny, and he's smart, and he's dear, and irresistible."

The star also shared how What Happens Later "evolves" the familiar genre.

"Sometimes there's a question of: Will they be together? Will they not be together? For that reason, [What Happens Later] sort of evolves the rom-com genre just a little bit," she said. "It's also about old people, and it's still romantic and sexy."

At the Tribeca Film Festival in June, Duchovny teased the movie to PEOPLE: "It's really good. What Happens Later, and it's really a good movie. I mean, it's just me and her, the whole damn movie, and it's just a kind of throwback sweet film."
The trailer looks super cute. Sign me up! I have seen every single episode of "The X-Files," so you had me at "Mulder in a rom com." Anyone else love a good rom com and plan on seeing this? Even the film's tagline of "They missed their connection" is hooking me.
I also kinda love that this new generation of romantic comedies just kinda picks up with the same actors who were doing them 20-30 years ago and adjusts for their age/place in life. (See also: Ticket to Paradise.) Oh, and for all of you X-Files nerds out there, What Happens Later is out in theaters on October 13, which coincidentally happens to be Fox Mulder's birthday. Yup, I knew that fact off the top of my head. Anyway, in keeping with our theme of rooting for female directors, I hope this movie is successful for Meg's sake. I'm definitely planning on seeing it.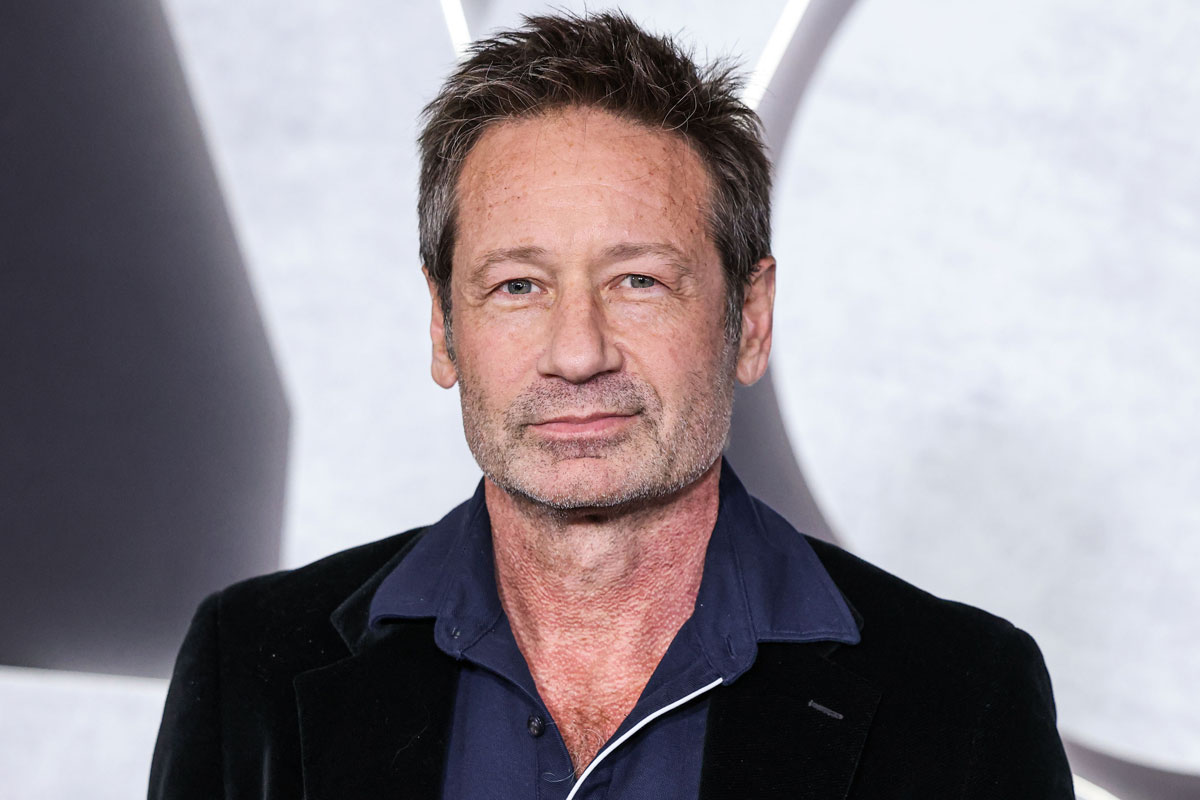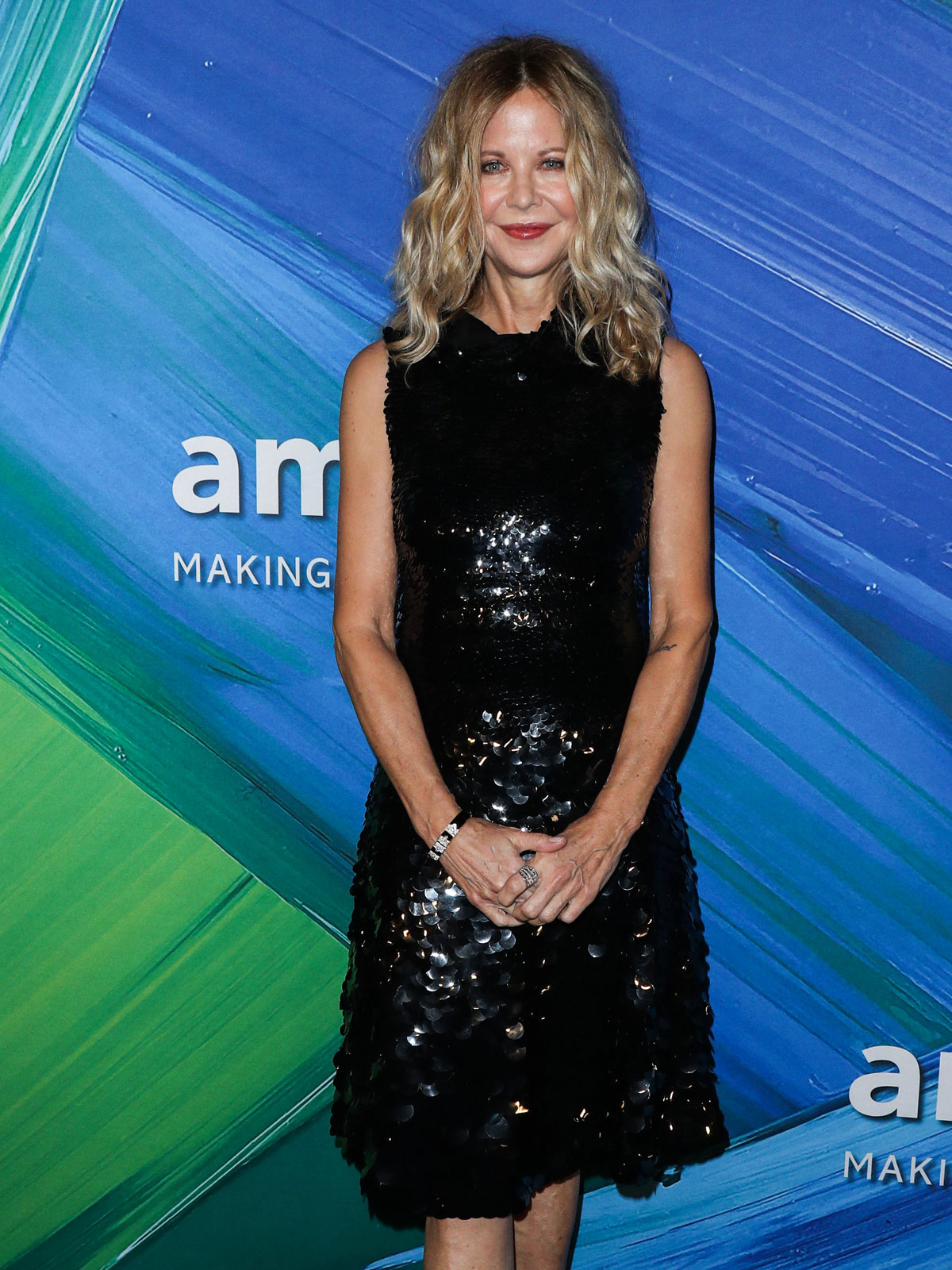 photos credit: Avalon.red and screenshots via YouTube