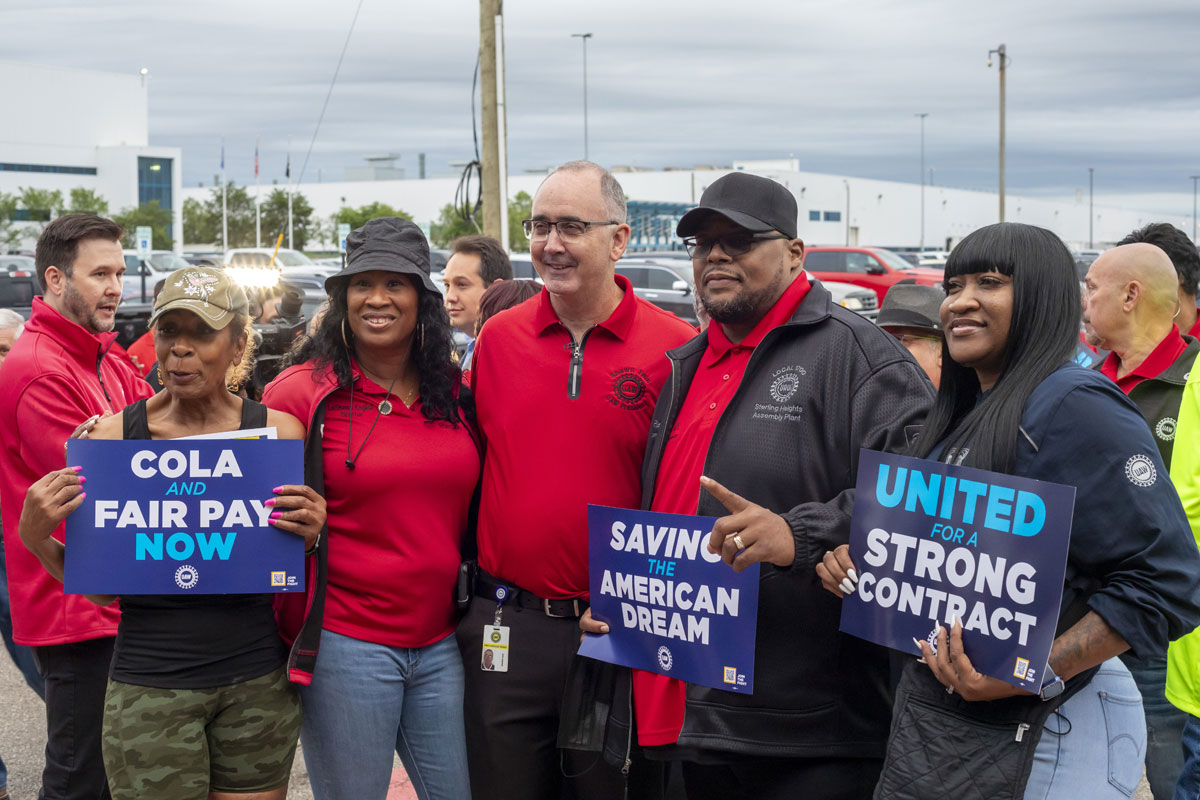 Hot Labor Summer is definitely continuing into Fall, and I think it's in no small part due to excellent messaging from the unions. SAG-AFTRA president Fran Drescher, who handily won re-election last week, ended August by framing the Hollywood strikes as commentary on the "culture of big business." Well, it seems workers in the auto industry were listening. The 146,000-member United Auto Workers (UAW) have been negotiating new contracts with General Motors, Ford, and Stellantis (they make Chrysler), collectively known as the "Big Three" of US automakers (and the only US auto companies with unionized workers). The deadline for working out new contracts with each of the Big Three is before midnight this Thursday, and all signs are pointing to the clock running out and strikes being declared:
A lack of good faith: UAW President Shawn Fain earlier panned some automakers' offers and emphasized that union workers stand ready to head to the picket lines, though he told a crowd in Detroit over Labor Day weekend: "Our intent is not to strike. Our intent is to get a fair agreement." The union is negotiating with all three automakers simultaneously, in a break from previous rounds of contract talks. The UAW also recently filed a complaint with the National Labor Relations Board accusing GM and Stellantis of failing to bargain in good faith and in a timely fashion. The automakers have said they're willing to negotiate in good faith and have pushed back against union demands they say are excessive — in some cases warning that big pay hikes could cut into investments needed to make the transition to electric vehicles.

CEO wages have been hiking: Fain has promoted the union's "ambitious" push for more generous wages and benefits. The UAW is seeking a 40% wage hike over four years (amounting to 46% compounded), along with cost-of-living increases; beefed-up retirement benefits, including pensions on par with what autoworkers previously received; and a shortened 32-hour workweek, down from 40. The UAW has pointed to Big Three executives' pay in demanding higher pay for workers. For example, GM chief Mary Barra's compensation grew by 32.5% from 2018 to 2022. During the same period, the median GM employee's pay grew by 2.8%, public filings show.

Agreeing to better wages would be cheaper than letting it go to a strike: Even a strike lasting just 10 days could cost the Big Three automakers at least $5 billion, according to a recent estimate by the Anderson Economic Group… GM and Ford stand to lose $2.5 billion and $3 billion in revenue, respectively, for every week a strike lasts, Goldman Sachs Equity Research estimated. By comparison, agreeing to a 40% wage bump for UAW members would cost GM $4 billion to $5 billion and Ford $5 billion to $6 billion over four years. Goldman didn't provide estimates for Stellantis.

UAW has a fund ready in case talks break down: The UAW has amassed $825 million in a strike fund that would pay eligible members $500 a week during a work stoppage, a sum that is expected to last for up to around 11 weeks but could be depleted sooner because of health care costs.

A 2019 strike saw GM lose billions in a little over a month: In 2019, autoworkers at GM went on a 40-day strike that cost the company an estimated $3.6 billion that year. The work stoppage pushed Michigan's economy into a single-quarter recession.
Look, at this point it's not news that CEOs don't want to part with their disproportionate salaries. Even though it's not surprising, I still get angry, especially when the numbers so clearly spell out that there is money available to give workers better wages, and that doing so would cost less than a strike. But the part that really sent me over the edge, though, was the Big Three's implication that there's only room in the budget for transitioning to electric vehicles OR giving workers better pay. They simply cannot do both! Please, GMAFB. If only the Department of Energy would invest a couple billion dollars from the Inflation Reduction Act towards domestic manufacturing of electric vehicles…
The countdown is on for midnight on Thursday. UAW sure seems united and prepared should they be left with no alternative but to strike. I'm rooting for the autoworkers, the writers, and the actors. And later down the line I look forward to the Oscar-bait film that will inevitably be made with Charlize Theron as a UAW member just trying to make a living.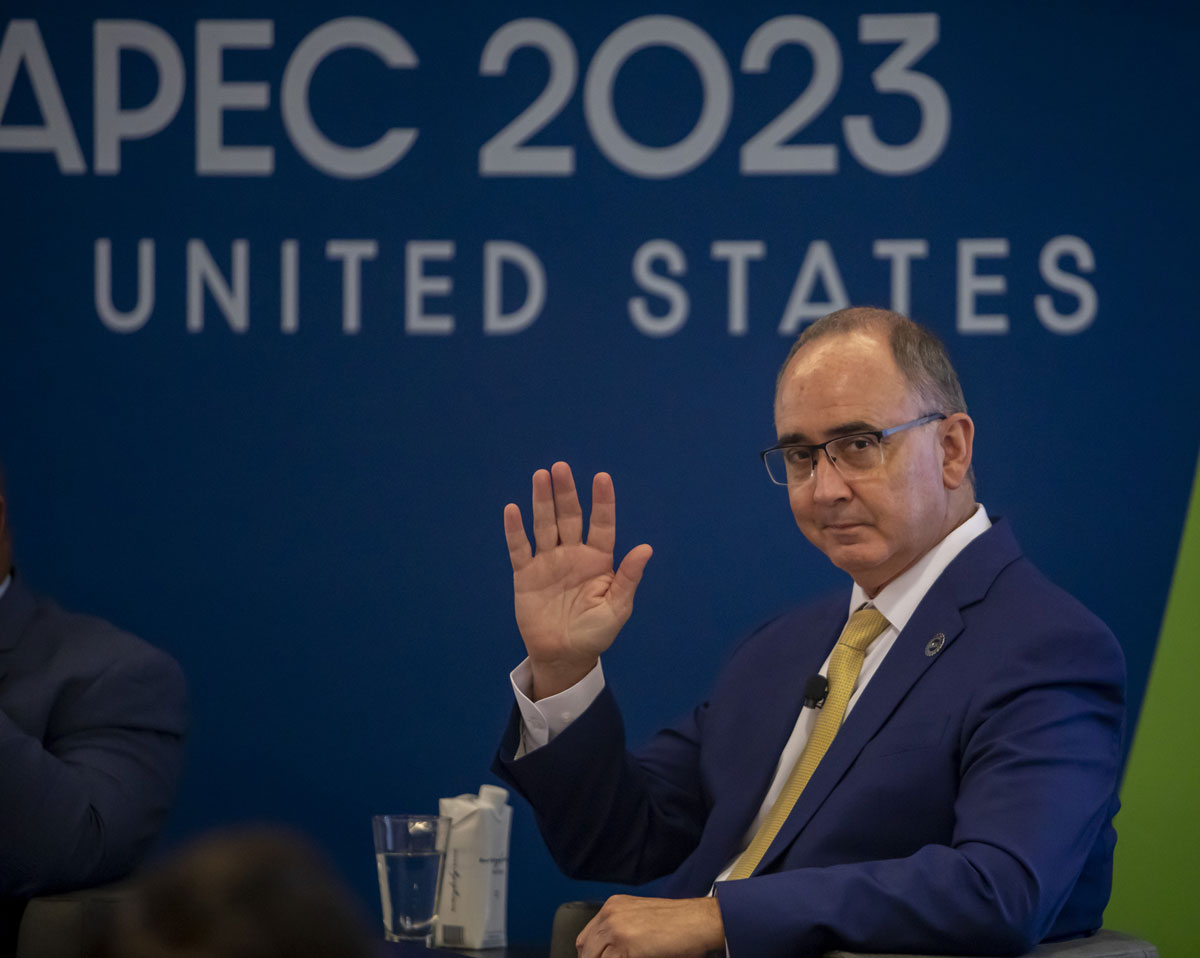 Photos credit: Jim West / ImageBROKER / Avalon and via Instagram