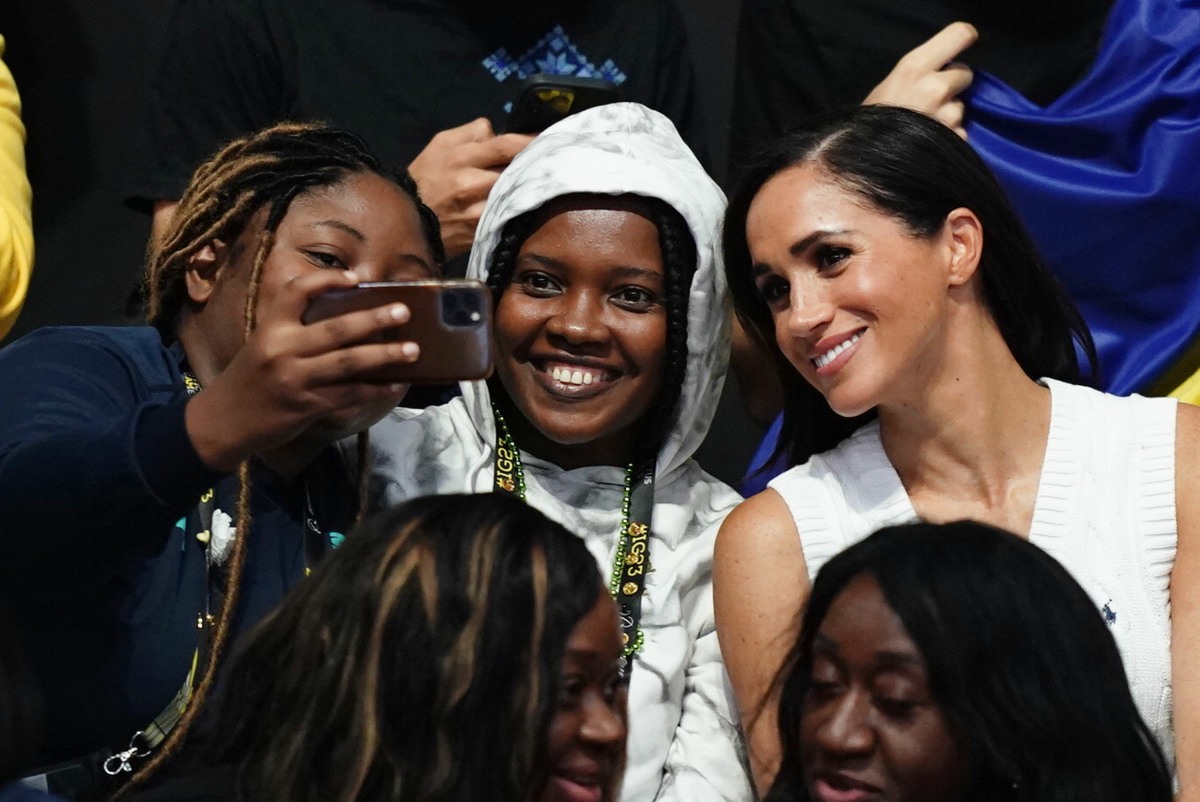 Every day that goes by with the Duke and Duchess of Sussex at the Dusseldorf Invictus Games, there's more seething and crying from the British media. They're trying everything they can think of to throw at Harry and Meghan. "Meghan is trying to get attention!" No, she's naturally effervescent and everybody's thrilled to see her. "Harry and Meghan are being too lovely and demonstrative!" LOL, jealous? "Harry and Meghan should be focused on the games!" They're literally at the events, centering the athletes and the delegations constantly. It's not their fault that they're being swarmed by Invictus families wherever they go, nor can they help the fact that Team Nigeria has basically adopted Meghan and they're about to take her home with them.
The Duke and Duchess of Sussex were swamped by crowds as they arrived to watch Nigeria against Ukraine in the seated volleyball at the Invictus Games in Dusseldorf. Prince Harry, who turns 39 on Friday, was bombarded with requests for selfies and eventually had to urge everyone to sit down and turn their attention to the match.

Meghan, 42, wearing a white Ralph Lauren Polo vest and white denim jeans, was given a Nigerian flag to wave, although she diplomatically kept it on her lap. The couple, who were also given two gifts in plastic bags, were only there for around 10 minutes as Nigeria won the match 21-5.

The Duchess then made her way to the sidelines at another court in the Merkur Spiel-Arena to meet a German competitor who had broken his leg earlier in the day. Tino Wesser, an Afghanistan veteran, was competing in the sitting volleyball when he slipped on the wet court. Meghan, said to have asked if she could meet him after hearing how disappointed he was to have been ruled out of the rest of the competition, posed for selfies with him and his family after Germany's victory against Romania secured them a place in the quarter-finals.

Earlier, the couple met Gen Guglielmo Miglietta, the Nato Joint Force Commander, who is at the Games with a delegation of 1,100 personnel, relatives and students. They later visited competitors and officials from the Italian and Dutch teams in private.

On Thursday evening, the Archewell team and Meghan were due to take Harry out for dinner to celebrate his birthday.
Meghan actually waved the little Nigerian flag she was given and there are photos of it. Just like there are photos of all of those Nigerian aunties embracing Harry and Meghan and trying to take selfies with them and more. At one point, it looked like Harry was holding onto Meghan so that she wouldn't be carried off by Team Nigeria. Notice how the Telegraph breezes over the NATO event – NATO's Joint Force Commander came to Dusseldorf with a 1,100-person delegation? Holy sh-t. For several days, UK Defence Minister Andrew Murrison was also in Dusseldorf, meeting with the Ukrainian delegation and conducting side-meetings. Weird that basically none of the British newspapers mentioned that either. I'm including some tweets below…personally, I think by the Invictus closing ceremony, Germany will formally invite the Sussexes to live in the country permanently. The Nigerians are absolutely going to make Harry and Meghan come home with them too. Oh, and Harry did a BetterUp event on Thursday too!
We're grateful to BetterUp's Chief Impact Officer Prince Harry, The Duke of Sussex, for hosting a panel discussion with Dr. Brendan Nelson, President of @Boeing Global, and Mikaela Richards, Grants & Programmes Director, @WeAreInvictus in Dusseldorf, Germany. pic.twitter.com/HzgG2BA8s4

— BetterUp (@BetterUp) September 14, 2023
Elle est tellement gentille douce attentionnée 🥰 elle sent super bon et comprends très bien le français ❤️❤️❤️💛🖤 pic.twitter.com/vt5WK1pJbX

— Awa Gomis 🇸🇳🏆⭐️ 🇸🇳 (@evamisgo) September 14, 2023
It's finally complete 🇮🇹😍🥹 pic.twitter.com/7zxjUcy1tY

— Bentpink (@Bentpink1) September 14, 2023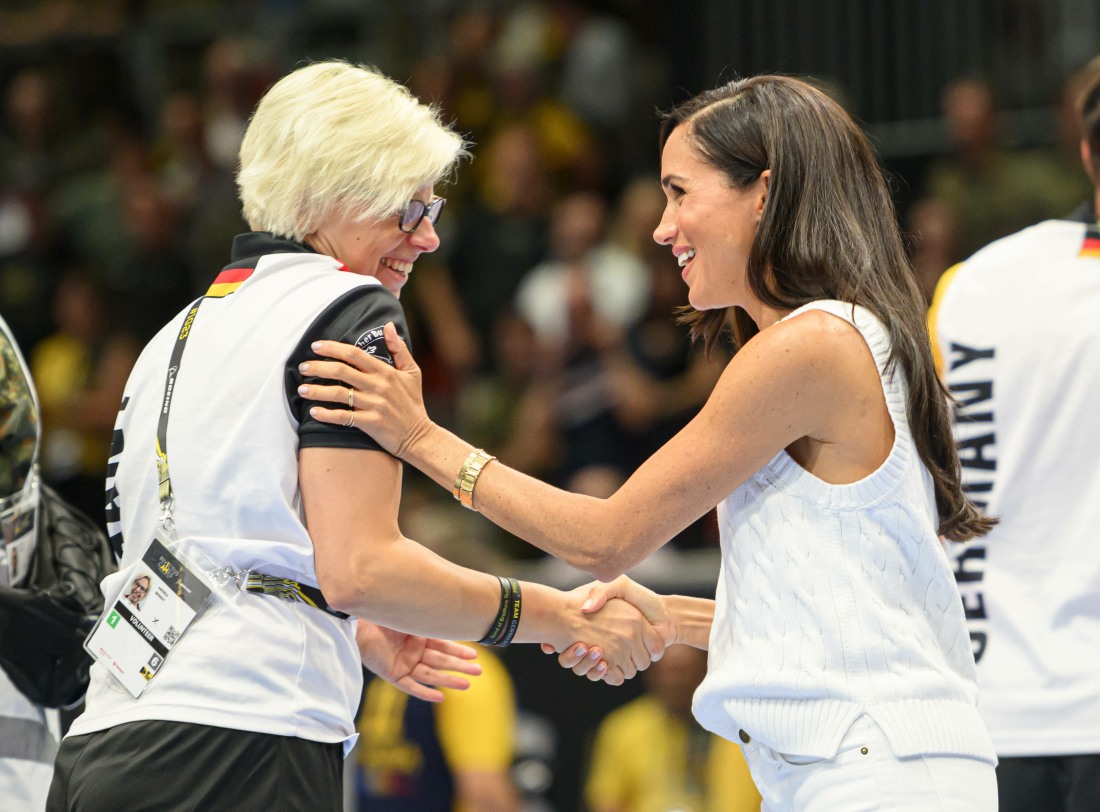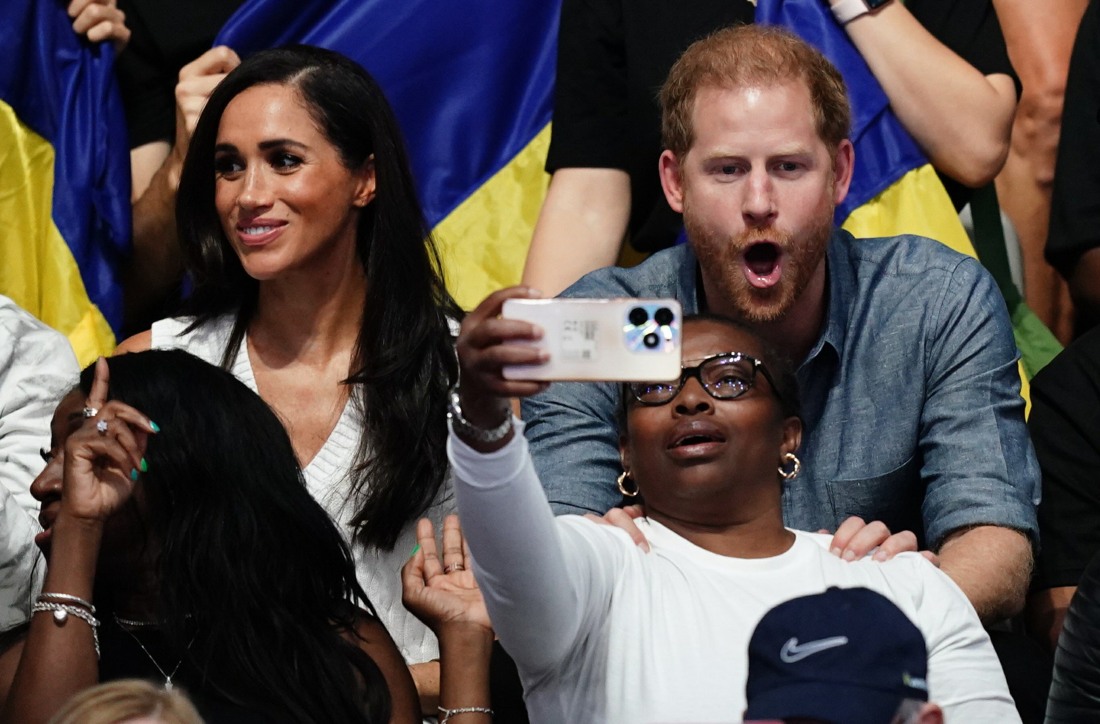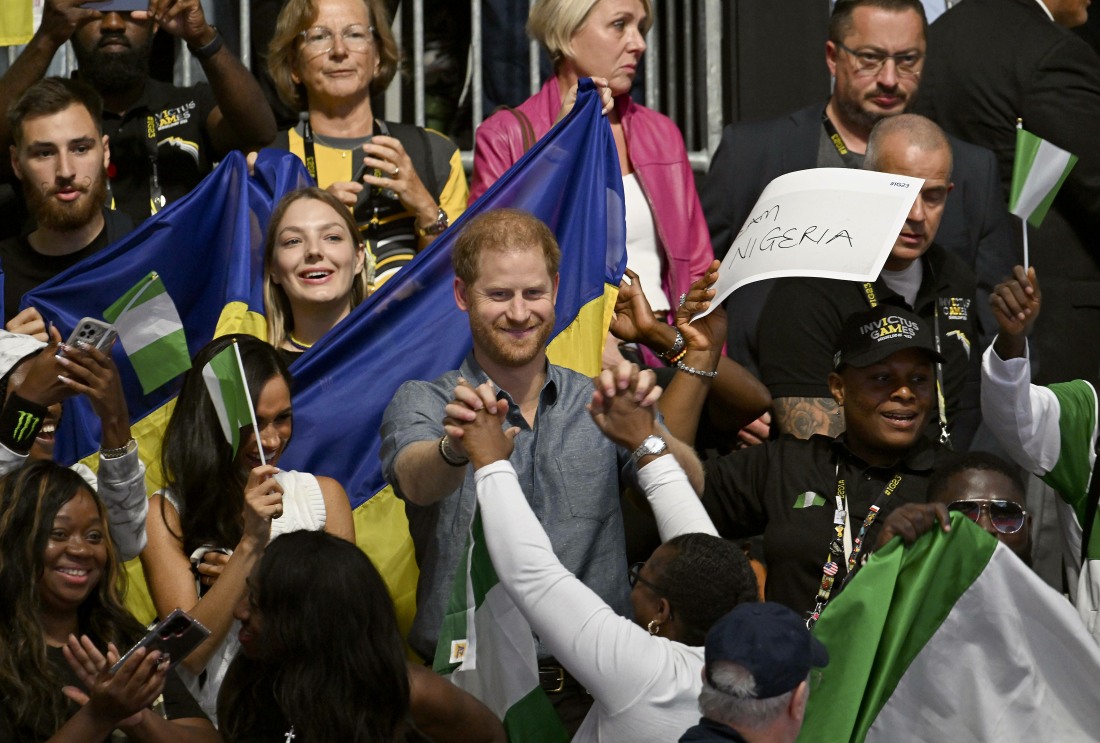 Photos courtesy of Avalon Red, Cover Images.