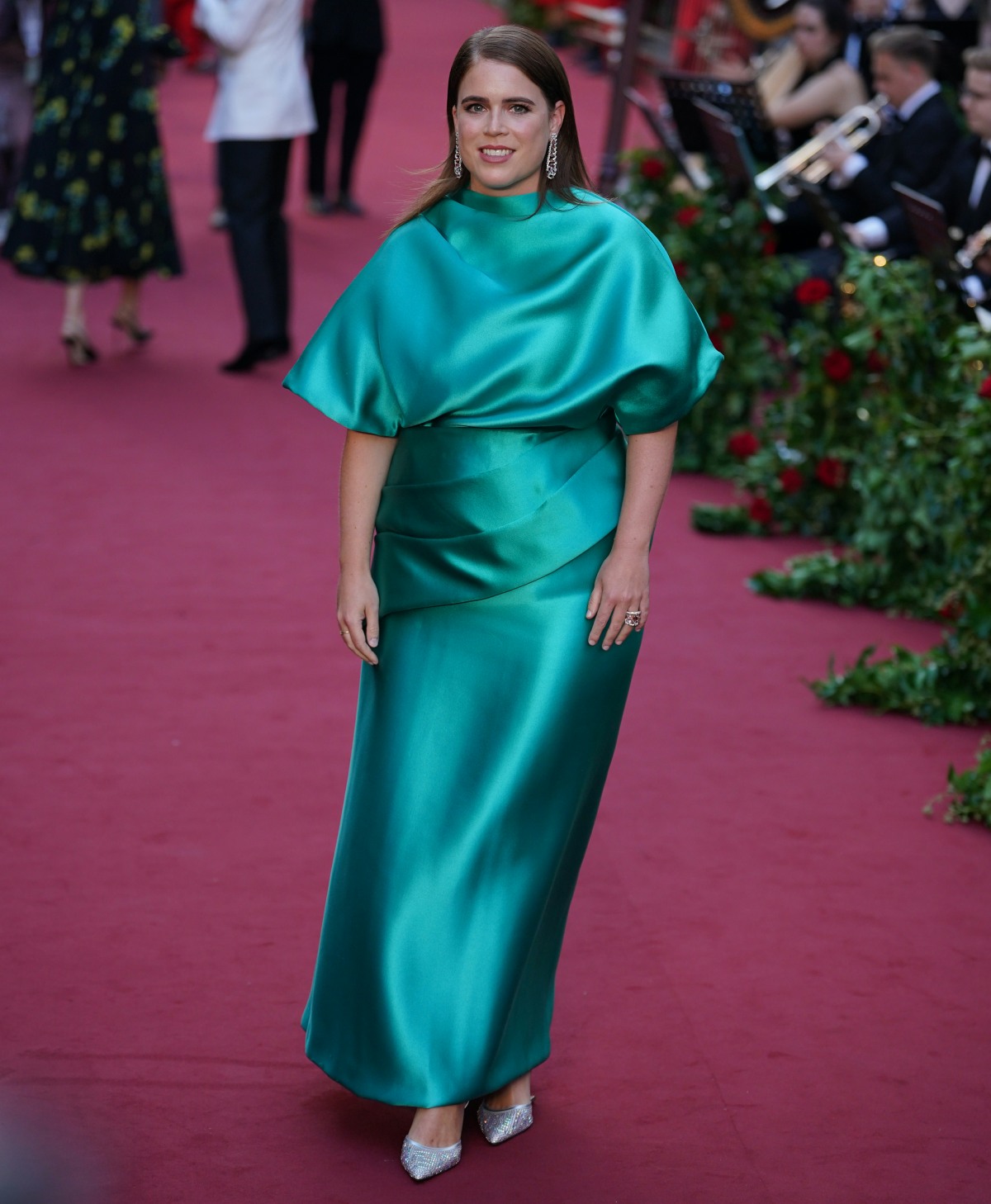 On Thursday, the biggest fashion event of the week went down in London. The event was Vogue World, a kick-off for London Fashion Week, where celebrities, designers and royalty mingled and got an extensive preview of many new collections. I cannot even believe how many people came out for this – it had a more star-studded attendance than this year's BAFTAs. This is the second Vogue World event (last year's event was in New York) and they might want to keep it in London, given the turnout. Speaking of, Princess Eugenie walked her first carpet since giving birth to her second son back in May/June. Eugenie wore this Fendi couture look – it's really striking and she looks great. She probably wanted to be more covered up and that's fine. The color is wonderful on her.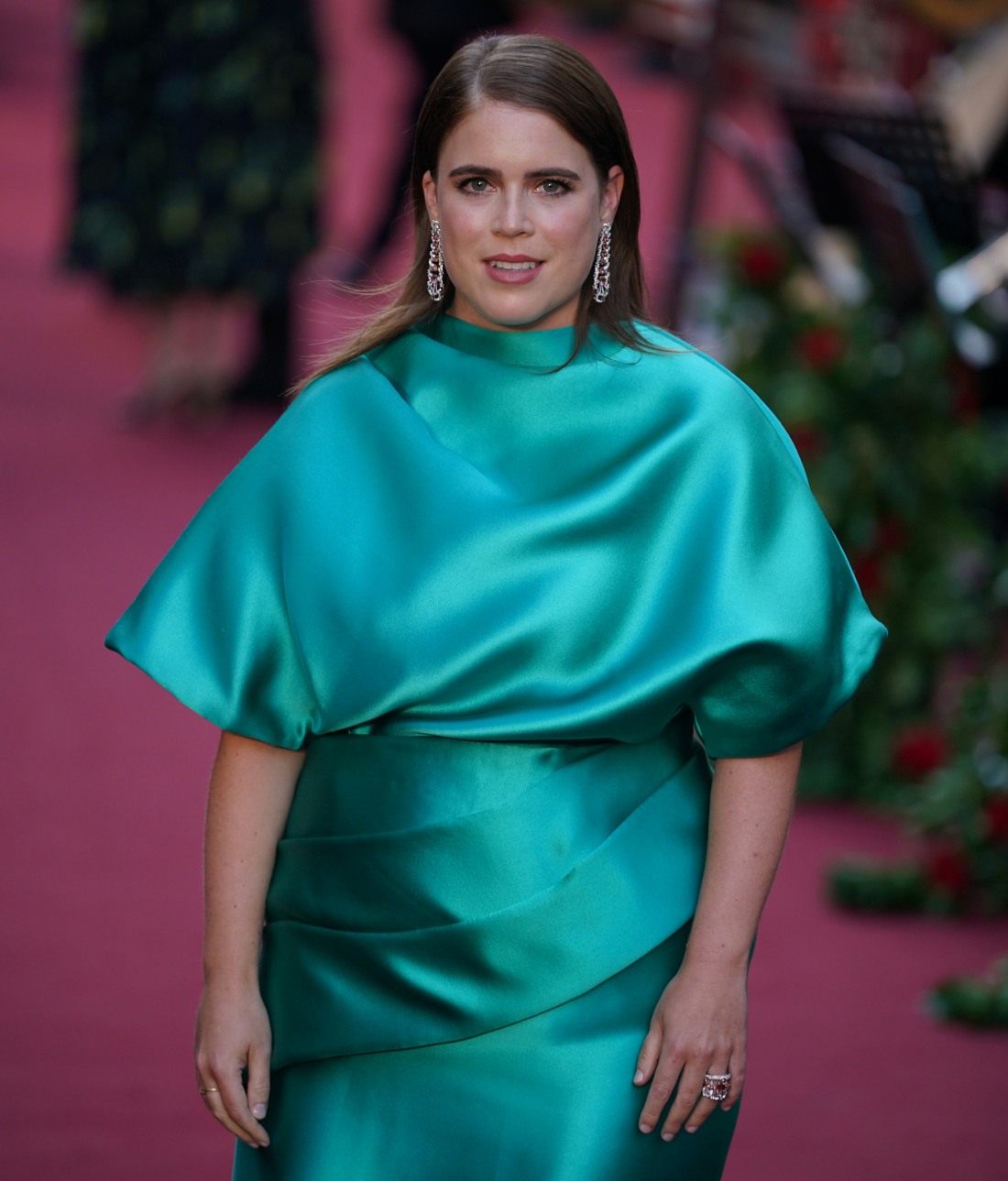 Princess Beatrice was also there, with her husband Edoardo Mapelli Mozzi. Bea wore Richard Quinn, and I believe the gloves are built-in. I don't hate the idea of Beatrice in a black-and-yellow pattern, but the execution of this dress is throwing me off a little. I think it should have been a full-length gown, and there shouldn't be so much fabric on the bust. (Also: do you think Bea is on Ozempic?)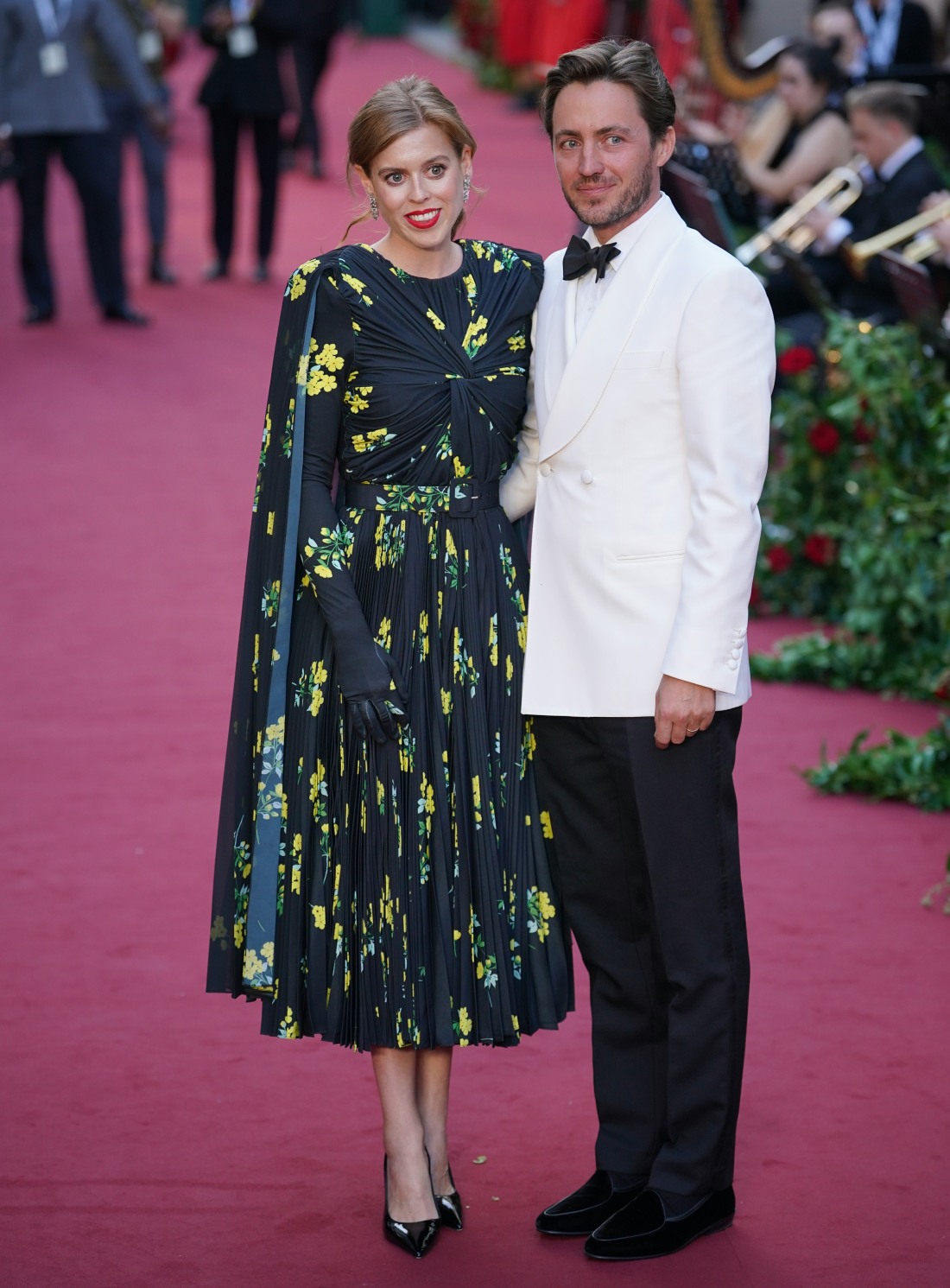 Emilia Clarke in Christian Dior. You know what? I like this.
Claire Foy in Moncler. It looks like a knockoff Vivienne Westwood which fell off the back of a truck. What this dress does to her boobs is a crime.
Letitia Wright in Prada. Genuinely love this.
Jenna Coleman in Rodarte. Literally a granny's lace tablecloth.
Photos courtesy of Cover Images, Getty.

Vogue World: London show at Theatre Royal Drury Lane, London. Featuring: Princess Eugenie Where: LONDON, United Kingdom When: 14 Sep 2023 Credit: PA Images/INSTARimages **NORTH AMERICA RIGHTS ONLY**
Vogue World: London show at Theatre Royal Drury Lane, London. Featuring: Princess Eugenie Where: LONDON, United Kingdom When: 14 Sep 2023 Credit: PA Images/INSTARimages **NORTH AMERICA RIGHTS ONLY**
Vogue World: London show at Theatre Royal Drury Lane, London. Featuring: Princess Beatrice and Edoardo Mapelli Mozzi Where: LONDON, United Kingdom When: 14 Sep 2023 Credit: PA Images/INSTARimages **NORTH AMERICA RIGHTS ONLY**