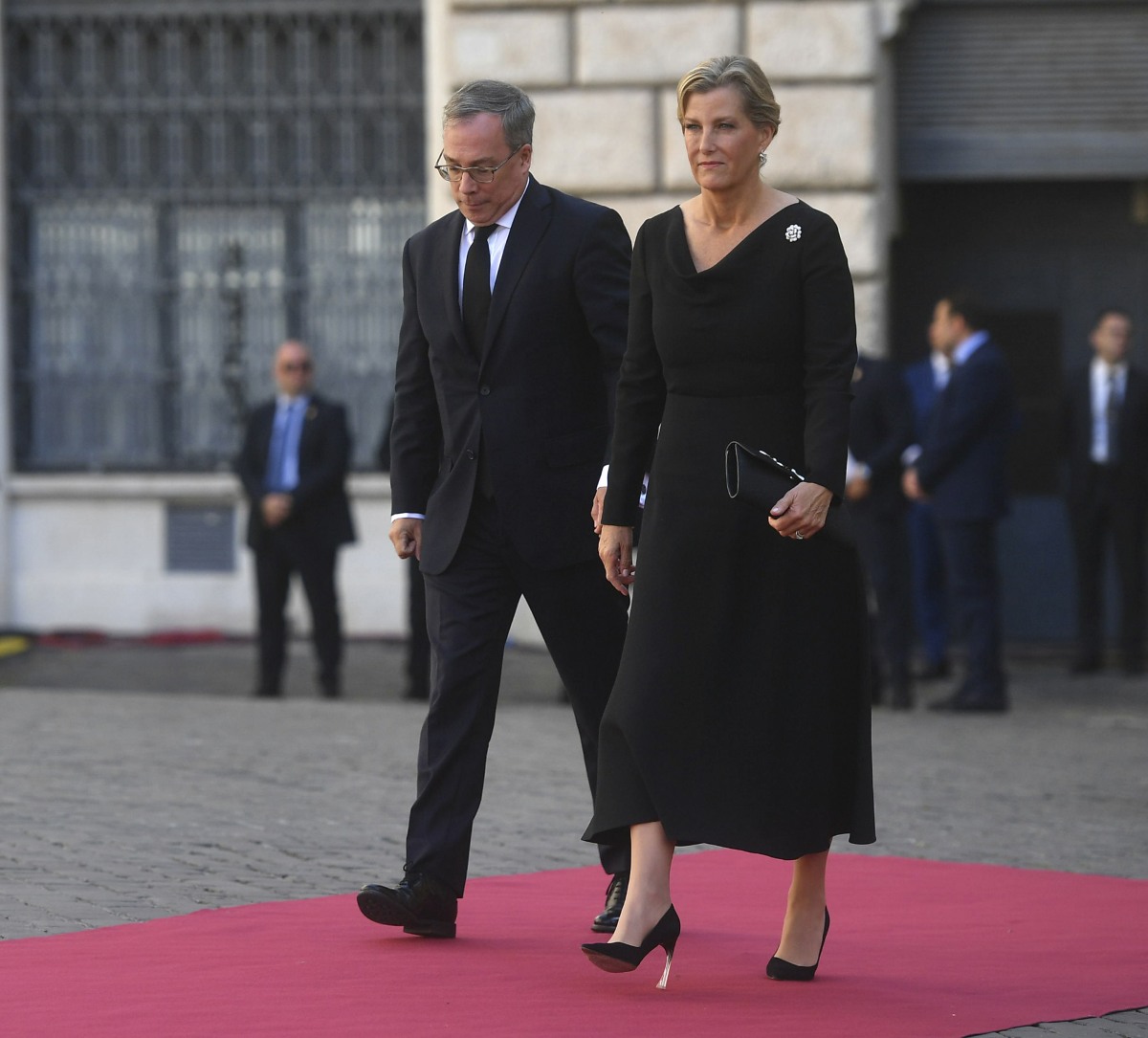 Here are some photos of Sophie, the Duchess of Edinburgh, in Rome this week. She attended the state funeral of Giorgio Napolitano, the former president of Italy. There was a big to-do and several major world leaders and diplomatic figures came out for the funeral. Sophie was the only one from the Windsor clan to attend, the Sunak government didn't send any major representatives either. So much for European allies, eh? Sophie was seated in the first row with the other heads of state and Napolitano family.
It's curious that King Charles didn't send his global statesman son to the funeral – when Charles was PoW, he was always sent to these kinds of international state funerals and memorial services. I mean, Occam's Razor – William wasn't sent because William is not a global statesman, and he would have caused an international incident in Rome. William also skipped his godfather's funeral in Greece in January of this year.
Meanwhile, I've been surprised to see that there are some internet rumors about the Duchess of Edinburgh and her husband Prince Edward. Those rumors haven't bubbled up to legitimate reporting, possibly because people forget about Sophie and Edward constantly. There are rumors about their marriage and rumors about Edward's health. Edward and Sophie are rarely seen together these days, and Edward looks like he's lost a lot of weight over the past year or so. While Sophie headed out to Rome, Edward was visiting Turkey and meeting with President Erdogan (yikes). His trip has not made any headlines in the British press and I'm not even sure he's traveling with any royal rota people?
Anyway, it feels like the Windsors are keeping a lot of secrets these days. Failing to disclose health issues, marriage drama, diplomatic drama. It's weird.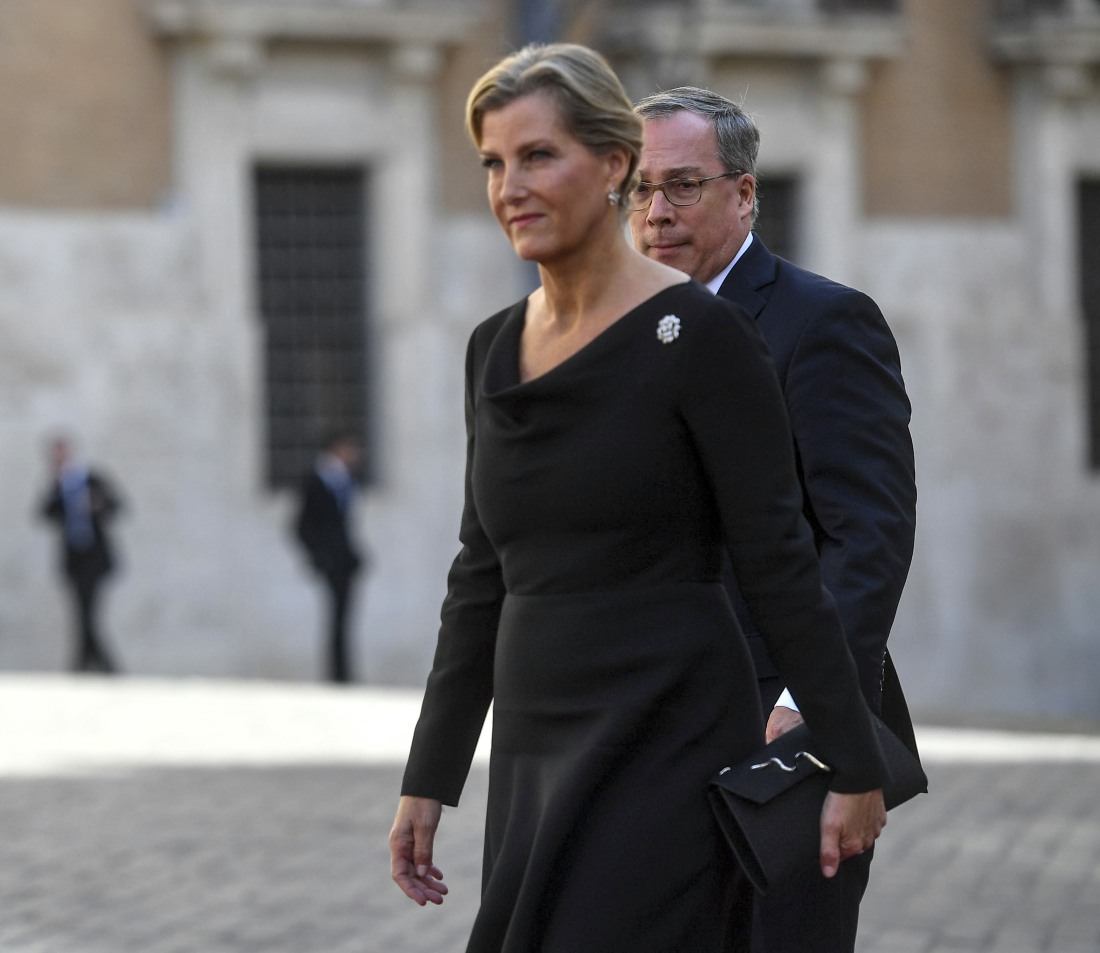 Photos courtesy of Avalon Red.

Sophie Duchess of Edinburgh arrives at Montecitorio for the Funeral of Giorgio Napolitano, Rome, Italy – 26 Sep 2023,Image: 808490909, License: Rights-managed, Restrictions: , Model Release: no, Credit line: Alessandro Serrano' / AGF Foto / Avalon
Sophie Duchess of Edinburgh arrives at Montecitorio for the Funeral of Giorgio Napolitano, Rome, Italy – 26 Sep 2023,Image: 808490923, License: Rights-managed, Restrictions: , Model Release: no, Credit line: Alessandro Serrano' / AGF Foto / Avalon
Sophie Duchess of Edinburgh arrives at Montecitorio for the Funeral of Giorgio Napolitano, Rome, Italy – 26 Sep 2023,Image: 808490923, License: Rights-managed, Restrictions: , Model Release: no, Credit line: Alessandro Serrano' / AGF Foto / Avalon