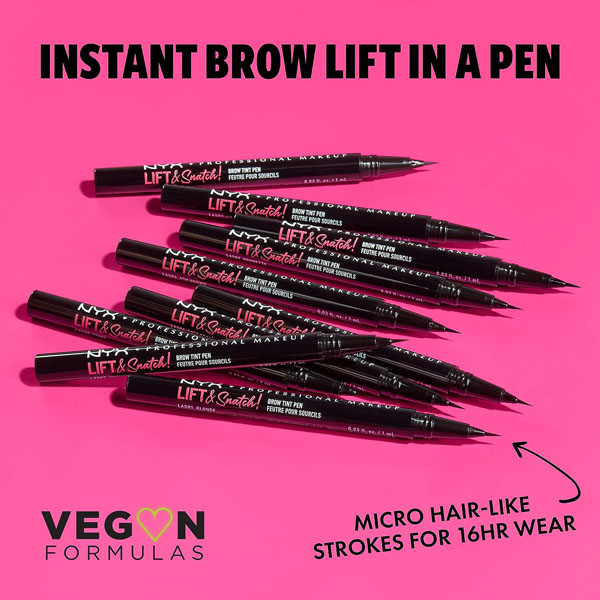 From CB: Today is the last day of Amazon's Prime Big Day deals! There are so many things I want to get especially the neabot Pro Pet Grooming Kit & Vacuum Suction, which is the lowest price I've seen since I've started watching it. I also wanted to mention this fabulous eyebrow pen I've been using from NYX called the Lift and Snatch eyebrow pen. Eyebrows have so far eluded me, but now mine are as nice as the women on YouTube. Here are some sales and more things Rosie and I are looking at on Amazon for Prime Big Day Deals.
Beauty and personal care
Up to 30% off Premium beauty products from Elemis, EltaMD, and more
Up to 40% off Premium beauty products from Color Wow, Sunday Riley, and more
Up to 40% off Premium Skincare from Laneige, Innisfree, and more
Up to 30% off Premium haircare products from Moroccanoil, Drybar and more
Up to 30% off Anastasia Beverly Hills Cosmetics
Up to 30% off Beauty products from NuFace, KORA Organics, and more
Up to 41% off Beauty and Skin Care from Physicians Formula, Wet n Wild and more
Electronics
Up to 42% off Sony Headphones, Earbuds and Portable Speakers
Up to 44% off LEGO Sets and Building Toys from Magna-Tiles, Tegu, and More
Up to 50% off Amazon Fire Tablets for the Whole Family
Up to 33% off Kindle E-readers
Up to 34% off Samsung The Frame TVs with Bezel Included
Up to 33% off Handpicked PCs and Monitors from HP, Samsung, Acer, and more
Up to 50% off Rove Dash Cams and Memory Cards
Household and sporting goods
Up to 30% off Stanley Hydration and Camp Products
Up to 48% off Tineco Cordless Vacuum Cleaners
Up to 40% off Peloton Bike, Bike Plus, Guide, Accessories, and Apparel
Up to 47% off Dyson Vacuums and Air Purifiers
Up to 55% off Clearance Deals By Amazon Brands
Up to 49% off GE Profile Opal Ice Makers
Up to 59% off Martha Stewart Cookware, Bedding, Bath, and more
Apparel and accessories
Up to 50% off The Drop Women's Shoes, Accessories, and Handbags
Up to 15% off What goes around vintage luxury handbags
Up to 58% off adidas Apparel, Footwear, and Accessories
Up to 42% off New Balance Shoes and Apparel
Up to 51% off Under Armour Apparel, Footwear, and Accessories
Up to 38% off Men's and Women's Activewear from Jockey, Danskin, and more
Up to 60% off Champion Activewear Apparel
Up to 36% off Docker's Men's and Women's Apparel
42% off a broom and dustpan set you'll wonder how you did without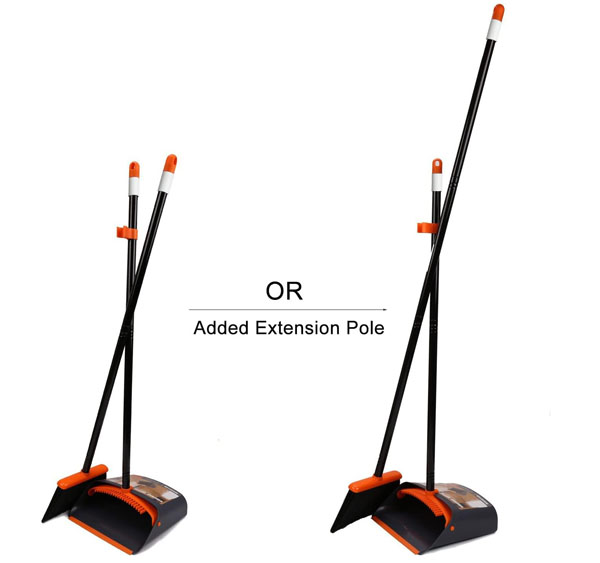 From CB: This broom and dustpan set is one of those things that I use every day and take for granted. I leave it in the corner of my kitchen, it stands up on its own and it makes it so easy to sweep. It has little combs in the dustpan to remove the debris from the brush plus it's extendable for hard to reach areas. Right now you can get the set for just $20! I'll probably buy another one. This listing has 4.5 stars, over 35,700 ratings and a B on Fakespot. Reviewers say it's the perfect broom. "[With] this dust pan and broom set I pick up and carry around and "comb" the dog hair right out the broom right into the adjustable dust pan." "I will never get a regular broom and dust pan again. This is genius and so simple, but effective" "The dustpan is a game changer for sure! It actually KEEPS the hair in and removes it from the broom."
42% off hair powder that hides roots and makes your hairline look full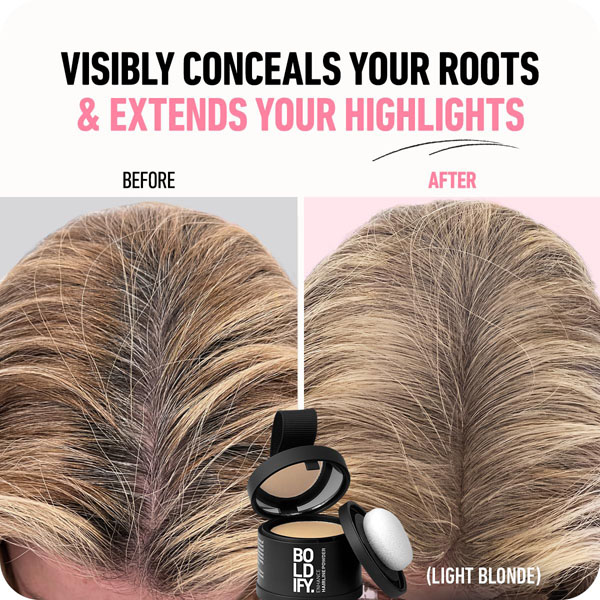 From CB: I bought this hair powder on a recommendation from Hecate months ago. It's excellent at making my hairline fuller and at hiding my grays when I'm overdue to dye it. Boldify comes in 14 different colors and two different sizes, both of which are over $10 off. Snatch this up at under $15 while you can! This listing has over 17,600 ratings, 4.4 stars and a B on Fakespot. Reviewers love it and say it gives them confidence. "While I'm not entirely bald, I've been dealing with receding hairline, especially as I've entered my 40s. This product has been a game-changer – with just a couple of applications in the sparser regions like my receding hairline, it effectively disguises my hair loss. The result is incredibly natural." "This product rocks. Last year, I decided to give up the tedious task of coloring my hair and become a silver sister. I don't regret it, but I've been noticing that with the much lighter hair color (mine was dyed a medium to dark brown and is now light gray and even white in areas), my scalp showed more. The sun in my very sunny part of the world is quite strong, making my scalp look pink. This powder, which is very compact and can easily fit into a small purse, fills in the areas where my scalp shows, making it appear that I have more hair. It's terrific."
15% off a set of bestselling serums for clearer, smoother skin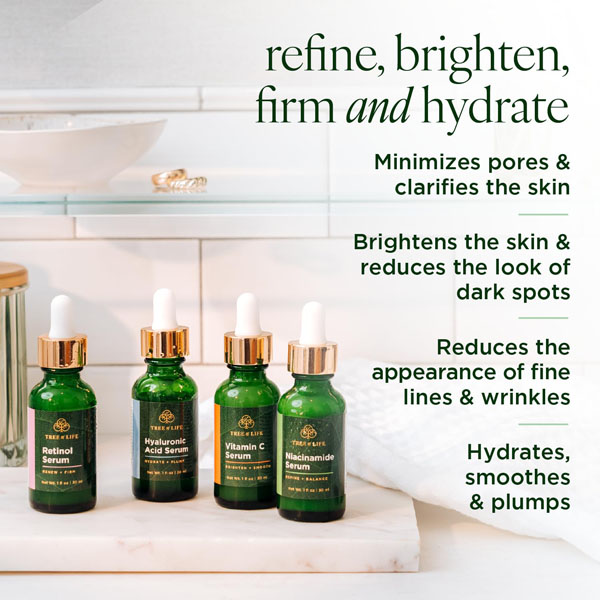 From CB: If you're new to serums and want to experience the benefits I highly recommend this very affordable and effective set by Tree of Life. You can get 4 serums for under $30 or 3 for $26. It's a well rounded set with niacinamide (my favorite), vitamin C, hyaluronic acid and retinol. This listing has over 69,000 ratings and 4.2 stars on ReviewMeta. People say that their skin is firmer, clearer and more radiant after using these. "Wow. I'm almost out of the first three bottles I bought so let me just say, even if you only do your morning routine (because you keep falling asleep before your night routine..) you will still see a major difference! I swear it took less than two weeks for my skin to clear up. I look like I have glass skin!" "I have bought these serums from Tree Of Life many times because I love the ingredients, they absorb quickly and make my skin look lovely. I am 56 years old and try to take good care of my skin and these serums are part of doing that. I've been told I look great for my age."
$120 off a sleek, lightweight and bladeless fan


From Rosie: We bought an older model of this fan about 10 years ago and we still use it all of the time. We have the cooling-only version, but there is also a model with both heat and cooling options that's on sale for $45 off. Because it's bladeless, it was nice to not worry about my kids (or our then-kitten) getting hurt when they were younger and the remote is magnetic so it's harder to lose! The cooling version is currently on sale for $120 off. This fan has a 4.3 star rating, more than 1,200 reviews, and an A on Fakespot. Reviewers love how quiet yet powerful it is. "Yes, it heats and cools, with no blades, and a beautiful, sleek appearance. It is much safer and easier to clean without blades that can cut and collect dirt, yet still produces excellent air flow." "This is well worth the expense. It's very lightweight, easy to move around. I was surprised by how much air flow it generates." "I've tried 3 other heaters in this area and this is the only one that did the job without excessive electrical charges."
30% off an effective under-eye concealer for dark circles & fine lines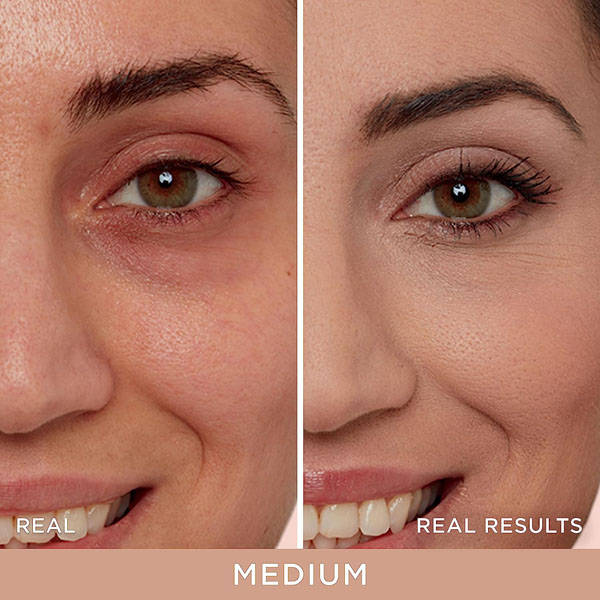 From Rosie: Known for its exceptional coverage, IT Cosmetics' Bye Bye Under-Eye waterproof concealer is on sale for $20 when it's usually around $30. It blends in nicely to improve the appearance of dark circles, wrinkles, redness, and more. There are 24 different shades to match your skin tone. It has a 4.5 star rating, more than 7,200 reviews, and a B on Fakespot. Users love how they only need to use a little bit at a time to get great coverage. "I have major under eye circles (thank you heredity). I have tried so many products over the years that I can't even begin to count. This product provides great coverage." "It takes such a tiny amount to cover under eye dark circles and tiny blemishes or red spots. I use it lightly under my IT base makeup that has spf 50 to protect my skin from the sun." "Works on blemishes and scars! Evens out your skin tone!"
$30 off carry-on luggage with wheels that doubles as a backpack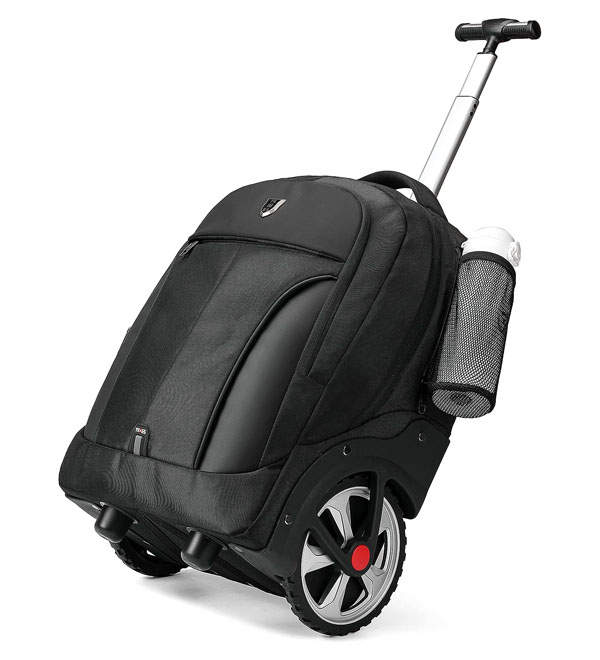 From Rosie: This convenient carry-on bag can either be wheeled or used as a backpack. It comes in four different colors/patterns and is $30 off for Prime Day. It has a 4.3 star rating, more than 760 reviews, and an A on Fakespot. Travelers who've bought it rave about how sturdy and roomy it is. "Tons of room inside and a sturdy bottom and wheels. The oversized wheels are so awesome! Also, it looks high quality and seems to be truly waterproof." "It's easy to handle, durable, and is a great carry on for any airline. I am able to fit so much in it." "These days a lot of airlines want you to check your carry on that has wheels at the gate, but this can be looked at as a backpack as well. So, you do not have to check it at the gate. It fits under your seat and in the overhead bins. I have used it on Delta, American, and Southwest so far."
Up to 35% off a towel and blanket warmer for an at-home spa experience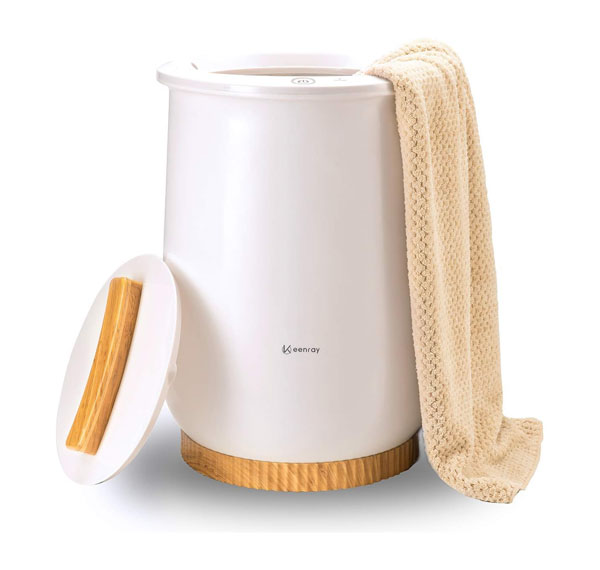 From Rosie: This towel warmer is great for towels, blankets, bathrobes, and even pajamas. It heats up in just six minutes and stays on for an hour. It usually costs around $150, but depending on the color (there are 4 different ones available right now), it's on sale for Prime Day for anywhere between $95 and $117, with an additional $10 off coupon on the white model. It has a 4.5 star rating, more than 3,600 reviews, and a B on Fakespot. People love getting that spa experience in their own bathroom. "This is amazing and well above our expectations. It warms up really fast, nice look, takes up little space." "Great towel warmer that heats up very fast! Feels like a luxury spa in your own home." "Honestly I can remember as a child my mom would bring my brother and I towels fresh from the dryer…this is amazing! Same effect without having to leave the room for a warm towel. Warm towels and robes!"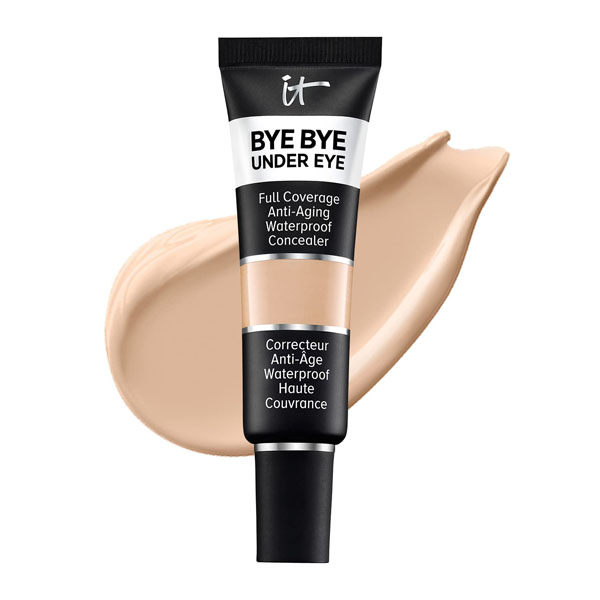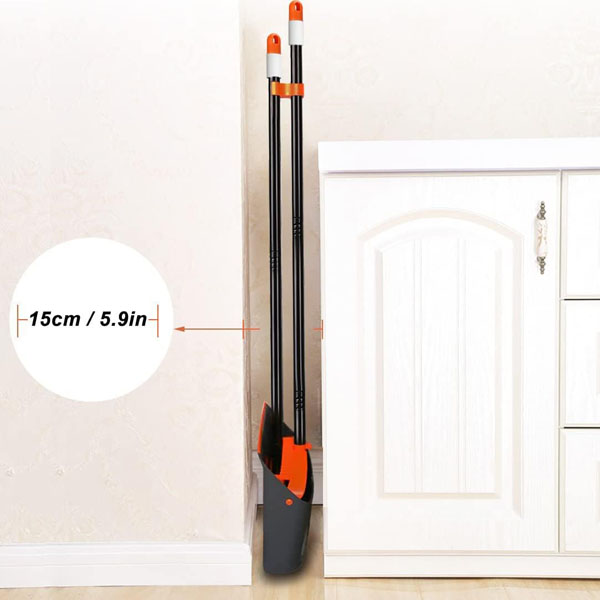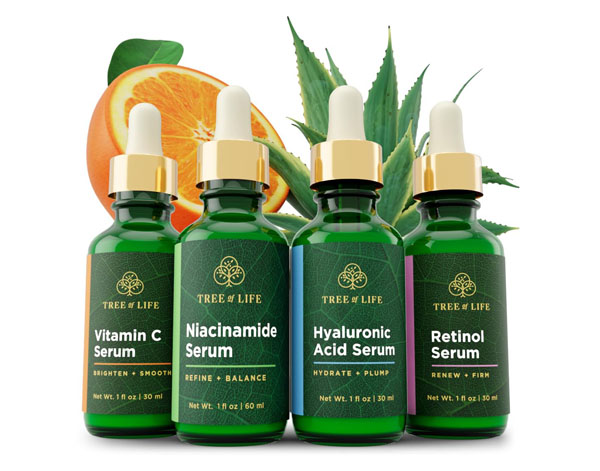 Thanks for reading and commenting on our affiliate post! If you make any purchases through these links we get a small percentage and appreciate it.