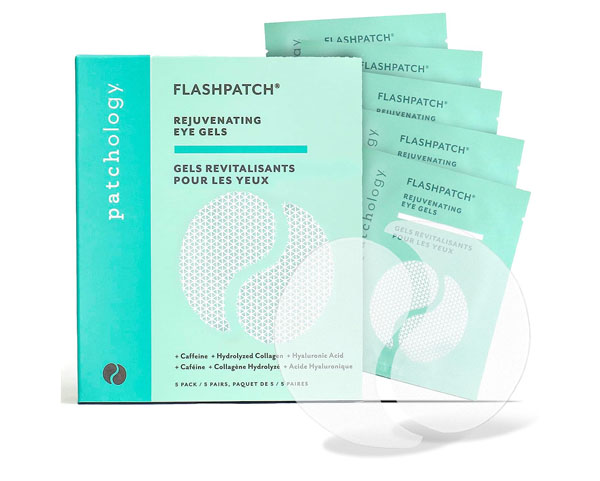 From Rosie: I bought these Patchology rosé under eye patches over the summer and really liked them, so now I'm going to try another version of them. These have caffeine, hydrolyzed collagen and hyaluronic acid and are supposed to provide deep hydration, relieve puffiness and soothe fatigue. People who use them love the results. "I've only used these once but I saw pretty immediate results. My eyes were looking really baggy, dark, and dry after a shower last night so I threw them on for a few minutes and wow, what a noticeable difference." "Love this product! Makes me feel more awake immediately after use!" Here are some of the other things that CB and I are looking at on Amazon this week.
A novelty mug that you can drink from and build LEGOs on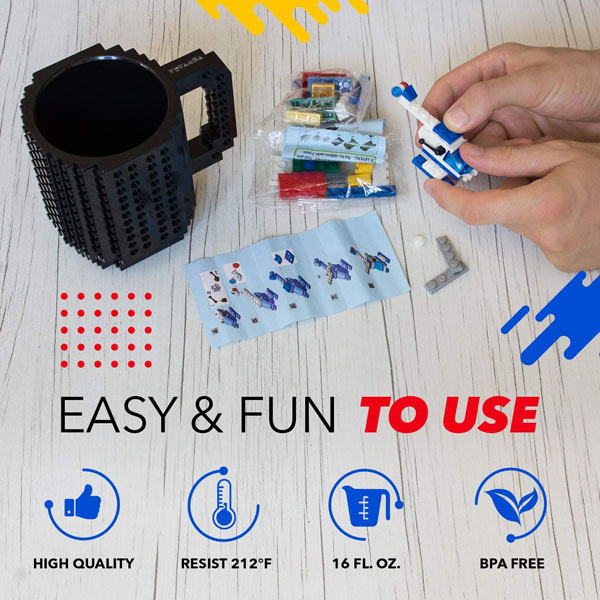 From Rosie: My son has this mug and he loves it. It's a great gift for LEGO enthusiasts and at $13, it's a good price point. There's currently a 20% off coupon, too. There are 11 different colors to choose from. It has a 4.6 star rating, more than 1,300 reviews, and a B on Fakespot. Reviewers say gift-receivers of all ages have been very enthusiastic about getting one. "I bought 4 of these cups for my kids — ages 13 to 7. I was very impressed with the quality and the vibrant colors. I bought light blue, yellow, red and green. They are BIG cups too!" "I purchased multiple Lego mugs for my nieces and nephews [ages 13-27] for Christmas! They were all equally excited about their new mugs." "Bought this for Christmas gift exchange. Really neat novelty gift."
Comfortable, supportive, cushioned stadium seats for bleachers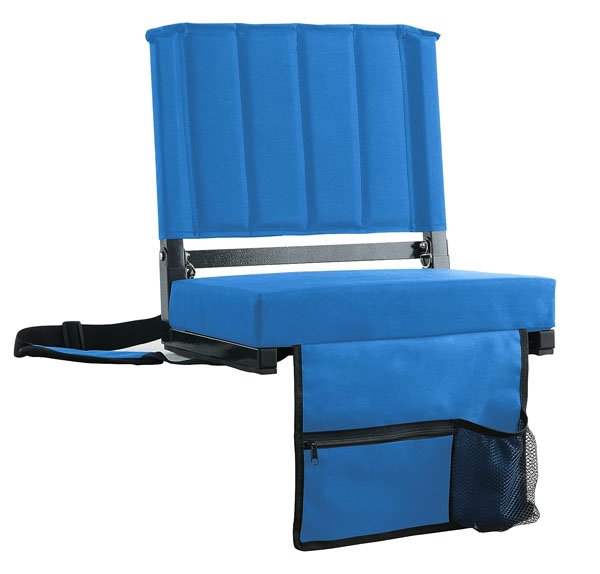 From Rosie: These cushioned seats easily attach to bleachers to make any game or concert you may be watching a more comfortable experience. They provide back support, as well, and come with a built-in cup holder and zippered pocket for storage. There are 14 different colors to choose from and some are available as a two-pack. It has a 4.7 star rating, more than 4,500 reviews, and a B on Fakespot. Reviewers across the board talk about how comfortable and supportive these seats are. "The comfort level of these stadium seats is outstanding. The padding is just right, providing excellent support for our backs and bottoms throughout the entire event." This seat is wonderful! Seat cushion is thick and firm but comfortable. The back support is very good. It fits the bleacher seating well, and does not interfere with the people sitting behind you. Easy to set up and easy to carry."
A set of hand pie molds to make fun-shaped individual pies and pastries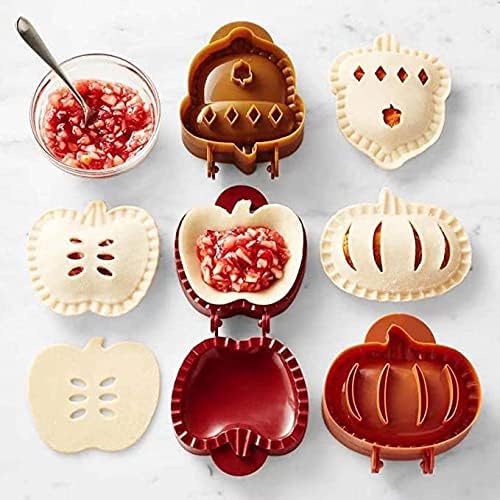 From Rosie: Now that we're in November, Mariah Carey keeps insisting that it's the start of the holiday season. But for me, it's the start of PIE SEASON. These hand-sized baking molds can be used for making pie crusts, pastries, biscuits, cookies, and more. There are options for Classic, Halloween, Fall, and Christmas molds. Each set is within the $15-$16 dollar range. This set has a 4.1 star rating and more than 300 reviews on ReviewMeta. People say they're easy to use and make the cutest desserts. "This product was easy to use. The pie came out absolutely perfect!" "Very easy to make and they are delicious after they are baked." "These are super easy to use. Great for the holiday baking season."
A dual serum and primer that hides fine lines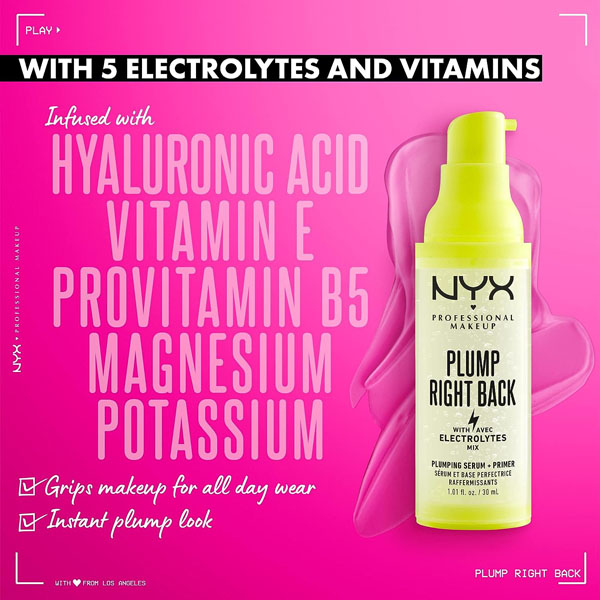 From CB: NYX Plumping Serum is formulated with hyaluronic acid and vitamin E to protect and treat your skin while doing its magic. It's vegan and cruelty free and can be used alone or under makeup. This listing has almost 2,400 ratings and 4.1 stars on ReviewMeta. People rave about how well it works to make their skin look young and dewy. "I bought this stuff on a whim with hopes it would work. It exceeded my expectations 10 fold. Not only does it help with my large pores but my laugh lines almost completely disappear and my forehead wrinkles are just gone." "New favorite primer for super plump moisturized skin. Does go on best underneath a matte or powder foundation. Perfect smooth glass skin effect."
A multi outlet fast charging station would make a great gift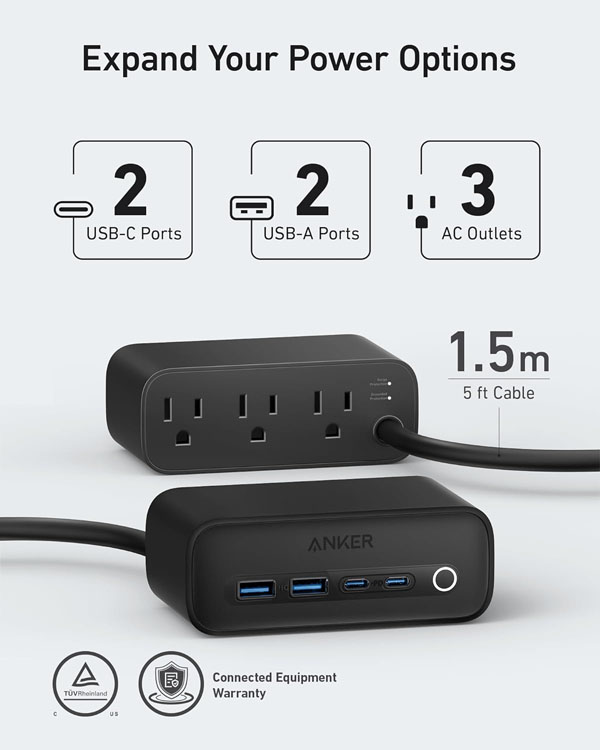 From CB: It's time to start thinking about Christmas. Most people can use a charger and this surge-protected fast charging station from trusted brand Anker would be a welcome gift. It has two USB-C, two USB-A and three regular AC outlets. It has a 5 foot cord and is fire resistant with an internal shutoff. Plus it's on sale for 36% off for the black version. This listing has over 2,100 ratings, 4.7 stars and a B on Fakespot. People say this charges devices fast, looks sleek and works great for travel. "I'm loving this product. You can charge multiple items at the same time and provides enough juice where you can charge laptops with just the USB-C cable." "I liked this so much I ordered one for myself because I was jealous of my wife's charger."
A water resistant bluetooth speaker great for home or travel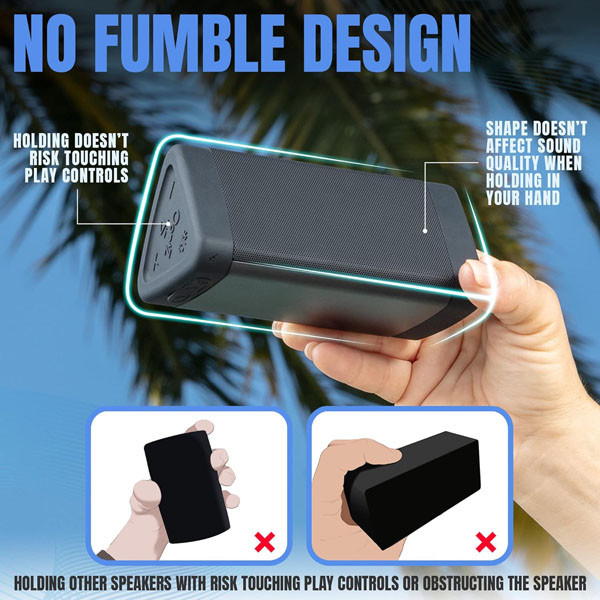 From CB: We've featured this speaker several times as it's excellent. I bought it back in 2019 and it still holds a charge for a long time and has great sound. Plus it's easy to pair with your phone. This would make an excellent gift for a music lover or just about anyone. The Oontz Angle 3 speaker is now on sale in the black version for 25% off at $26. This listing has 4.5 stars, over 191,000 ratings and a B on Fakespot. Reviewers like it as much as I do. "The Oontz Bluetooth speaker is by far the best system for it's size & for the money. For fidelity, power, long battery life, low price, and bass response it is in a class by itself. This is the third one I have purchased in the previous 7 or 8 years. My kids steal them." "It's really simple to use, connects quickly, and the sound quality is great. You can use it horizontally, or stand it up on one end to use vertically. It's sturdy, well made, and has always been a great experience. I've used this both indoors, and out and I've never had an issue – and it's going on 5 years of using this both at work, and at home."
A repair serum for smoother, healthier skin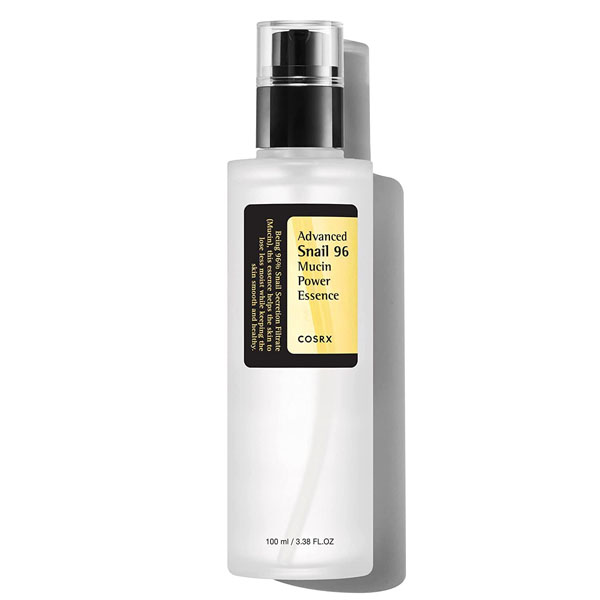 From CB: Best selling serum Cosrx snail mucin is on sale at an affordable $14.70 for 3.38 ounces. It's said to be deeply moisturizing and to help smooth fine lines and brighten skin. This listing has almost 56,000 ratings, 4.6 stars and the same score on ReviewMeta. People say it really improved their skin "I've been using it for a few weeks now and my skin has never felt softer. I've noticed a reduction in fine lines on my forehead and just overall my skin looks better." "I was amazed at the results my first time trying this, I've been using it a few days and my skin looks so youthful, natural glow, fine lines are almost nonexistent."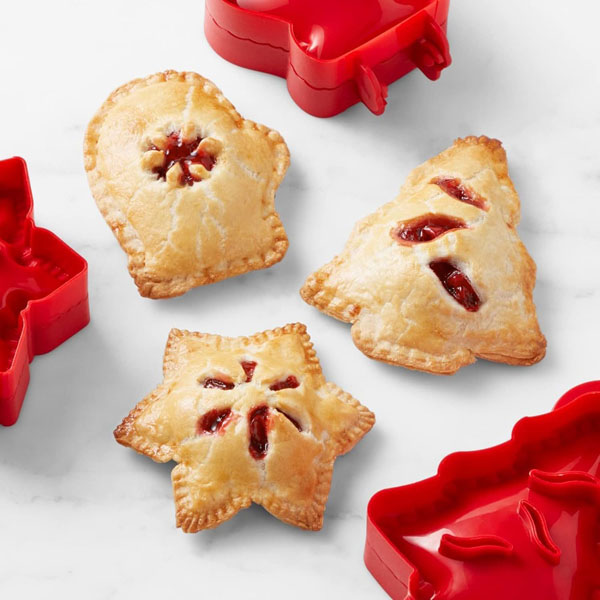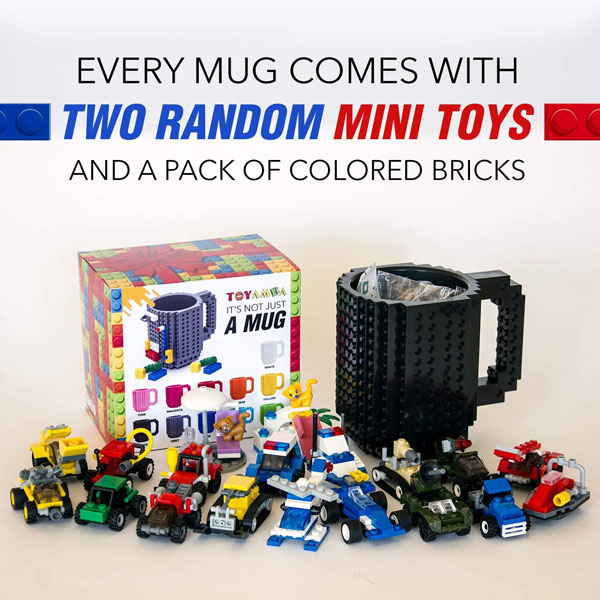 Thanks for reading and commenting on our affiliate post! If you make any purchases through these links we get a small percentage and appreciate it.