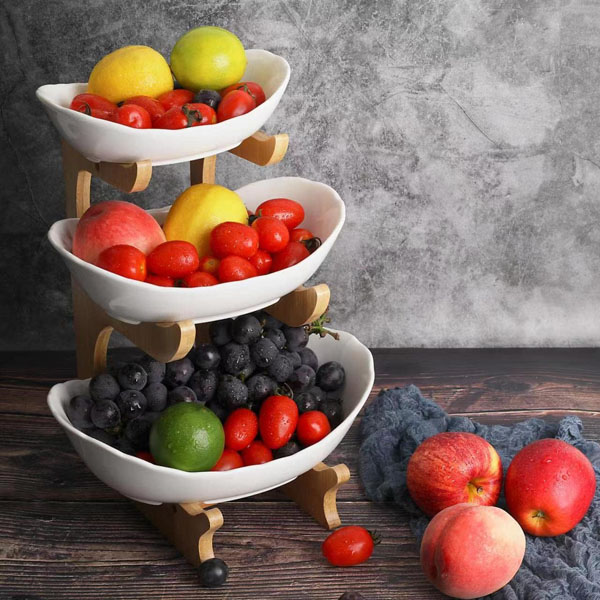 From CB: I bought the tiered fruit basket I mentioned in August and I really like it! It looks so nice on my counter and reminds me to eat fruit. I also got the pet grooming vacuum and my dog doesn't mind when I use it on him. It's quiet and holds a lot of his hair (he's a German Shepherd). Plus I got my dog this set of licking mats and they occupy him longer than the more expensive mat I got at Petsmart. Here are some sales and some more things Rosie and I are looking at on Amazon.
Deals this week
Deals on Holiday Décor
Up to 25% off Amazon Essentials Men's Apparel
Up to 25% off Amazon Essentials Women's Apparel
Up to 25% off Kids' and Baby Clothing from Amazon Brands
Up to 35% off Oral Care and Appliances from Oral B, Sonicare, Listerine and Waterpik
Up to 30% off KitchenAid Food Processors, Blenders, Mixers and More
Up to 50% off Logitech Gaming Products
Up to 56% off Echo Show Devices
Up to 22% off National Geographic Science and Activity Kits
Up to 40% off Learning Toys from PlayShifu, Osmo, and more
35% off a bamboo charcuterie board and cheese platter that would make a great gift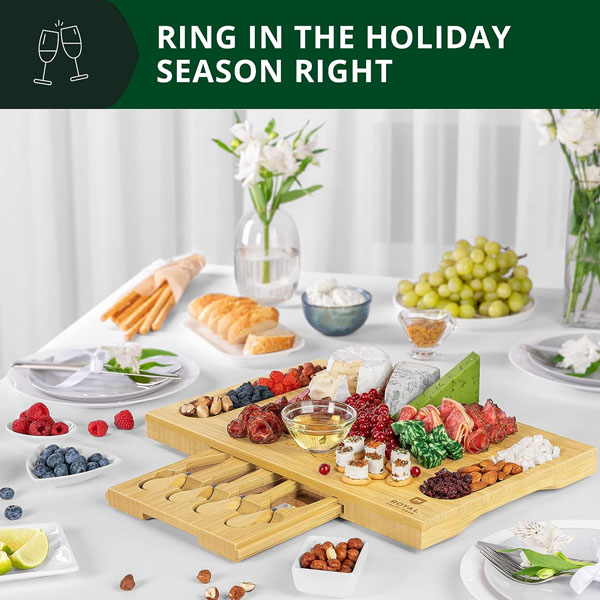 From CB: This gorgeous bamboo charcuterie board by Royal Craft is on sale for 35% off at just under $26. It has a pull out tray with cutting utensils and there are recessed areas on each side to separate food. There's also a version with little bowls for $49. This has over 9,000 ratings, 4.8 stars and a B on Fakespot. People say it's great quality for the price and holds up very well. "We have a charcuterie party for New Years and I needed a great one to try my hand at making my first charcuterie board. This was the BEST purchase and was a complete hit! Almost everything I bought for my cheese and meat platter fit, although I do wish I would've gone a bit larger. The compartment with the knives and prong was definitely a favorite. It was also a very easy clean up and I was able to oil it down perfectly." "My display looked like something in a magazine, the Cheese Board made it happen!"
A six piece 100% cotton luxury towel set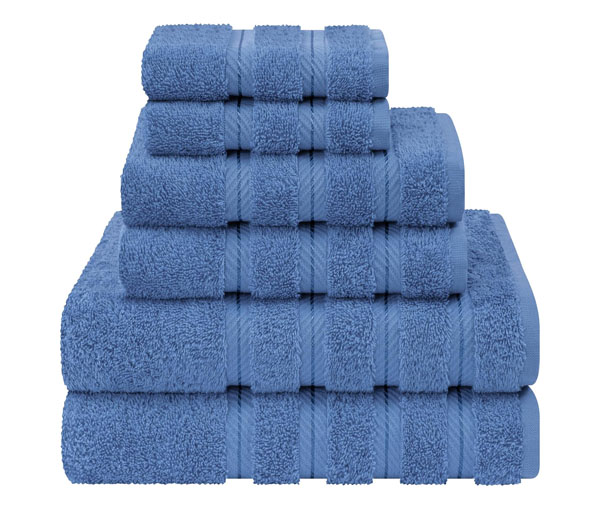 From CB: I need new towels and this six piece American-made bestselling towel set from American Soft Linen is priced at a competitive $40. You get two bath towels, two hand towels and two washcloths in 15 color choices. This listing has almost 55,00 ratings, 4.4 stars and an A on Fakespot. People say these towels are soft, absorbent, long lasting and luxurious. "I've been using these for two months. Was skeptical about buying towels on Amazon, but these are good quality. Soft and fluffy. I actually like them better than the towels I previously bought at Bed Bath & Beyond" "6 months Later and I came back just to buy another set for a different room and leave a review."
Rechargeable hand warmers for walking the dog, watching the game and more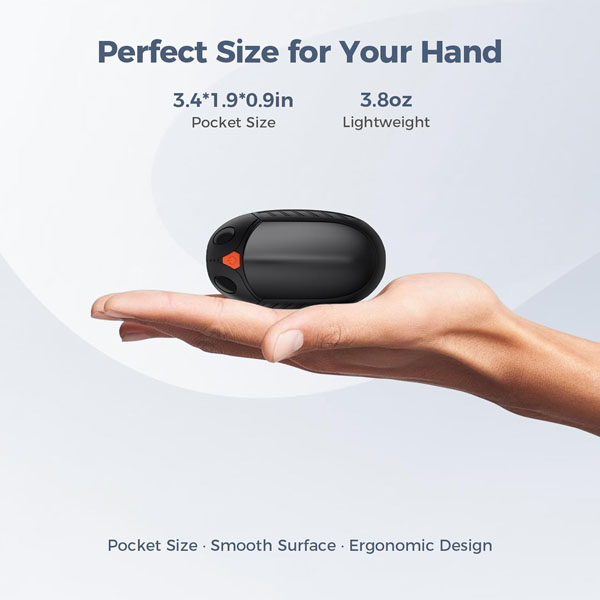 From CB: On cold days my hands get numb when I'm walking my dog. This set of two USB-C rechargeable hand warmers is on sale for just $21 with an additional 10% off for one item at checkout. They would make a great gift for yourself or a friend. These have over 4,100 ratings, 4.6 stars and a B on Fakespot. People rave about how great they are for warming up your hands quickly and say they last a long time on a single charge. They also snap together for easy storage and charging. "Long lasting, easy to use and keeps hands warm. Was really nice to have during a cold camping trip." "These hand warmers are fantastic. They are easy to charge and keep packed in our weekly football bag. They keep hands nice and warm with no issues."
A set of six latex free beauty blenders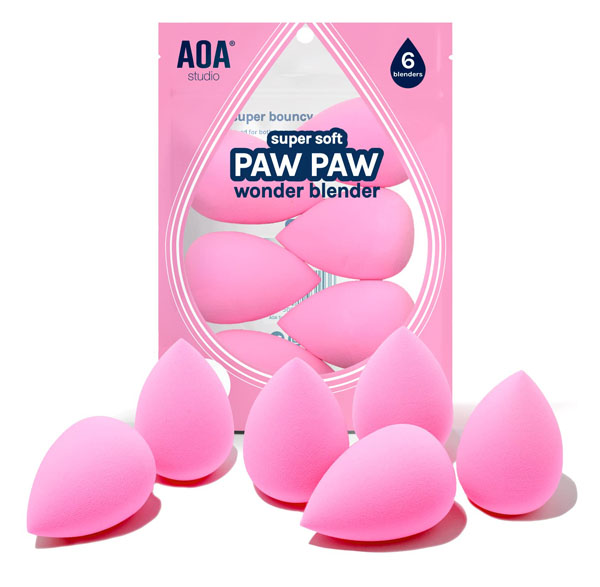 From CB: I've been taking the time to apply foundation, contour and blush every day and like looking more polished. I definitely need new blending and application tools though. These beauty blenders from AOA studio are affordable at $10 for 6. They have over 14,000 ratings, 4.7 stars and a B on Fakespot. People like using these wet and dry and say they're a dupe for much more expensive brand Beauty Blender. "I love these blenders I tend to cut them in half because I'm a make up artist and I get 12 for the price of six. They are the perfect size and when wet they tend to double size I like to use them wet when I use foundation and dry when I use powder, they do not soak up all of my foundation." "As a makeup artist I constantly have to purchase these, this is the ONLY brand i'll use and i'll forever purchase." "If you're a makeup sponge user, this is going to save you a ton of money!"
A standing vacuum that will change the way you sweep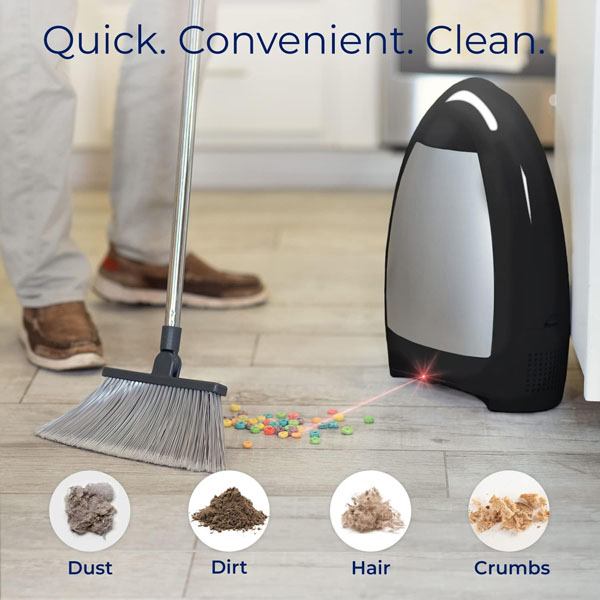 From Rosie: This vacuum is designed to suck up dirt, dust, crumbs, pet hair, and anything else that makes a mess on your floors. Just sweep your dirt pile in front of it and it sucks it up, eliminating the need for a dustpan. It comes in seven different colors and an option to upgrade to a combo vacuum/air purifier. Right now, there's a 5% off coupon applied at checkout. It has a 4.6 star rating and more than 2,400 reviews on ReviewMeta. Users love no longer having to use a dustpan. "I use it in my kitchen daily to sweep away dust, paper, dryer lint etc. No more dustpan bending for this elderly senior! A lifesaver." "I sweep my hardwood floors alot more now because it's so easy to brush into the EyeVac and not use a dustpan. Holds alot of dirt & pet hair before needing emptied. Really good suction." "Works really well. Nothing on the ground when you sweep!"
An affordable volumizing mascara that makes your lashes look fuller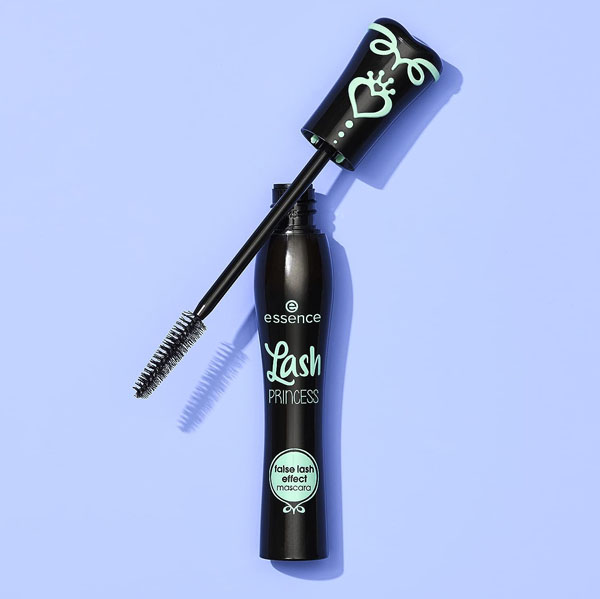 From Rosie: The Lash Princess mascara is a popular mascara with a conic shape fiber brush that defines your eyelashes, giving them a false lash effect. It's gluten free and the best part is that it's only $5. This mascara has a 4.2 star rating and over 312,000 reviews on ReviewMeta. People love how it makes their eyelashes pop. "This mascara helped my already long lashes look even longer and pop so well! There was VERY little clumping of the lashes which I LOVE!" "For just under $6 you can't beat it! A mascara that goes on and stays as well, or better, as the high end and big box stores' designer brands." "Best overall mascara I've ever used! The false lash effect was literally evident with just one coat! The brush is perfect. The tube and wand are very comfortable to hold and use."
Aromatic shower steamers that give you an at-home spa experience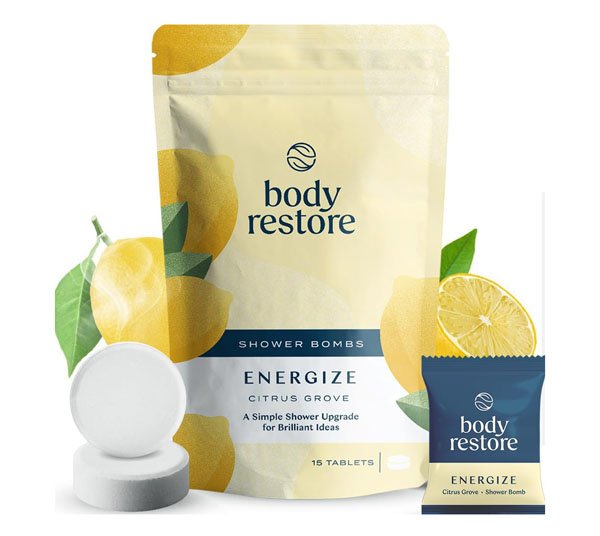 From Rosie: I hate taking baths (bathtubs gross me out), so I always get a little FOMO whenever I hear about someone taking a relaxing bath with a nice-smelling bath bomb. If you need a little aromatherapy but taking a bath isn't an option, these shower steamers are a good alternative! You drop the tablet into the shower and it dissolves to release a relaxing scent. There are a few different scents, including citrus grove, lavender, and eucalyptus. These shower bombs have a 4.3 star rating and more than 29,000 reviews on ReviewMeta. In reviews, people love how relaxing the different scents make them. "These shower steamers have completely transformed my shower routine into a luxurious and relaxing experience." "I am loving these eucalyptus tabs. They emit the most lovely spa-like & relaxing smell." "They make my showers so refreshing and invigorating. The eucalyptus scent is fantastic, and it's like a mini spa experience at home. Highly recommended for a little self-care treat!"
A satin pillowcase that keeps your hair and skin happy overnight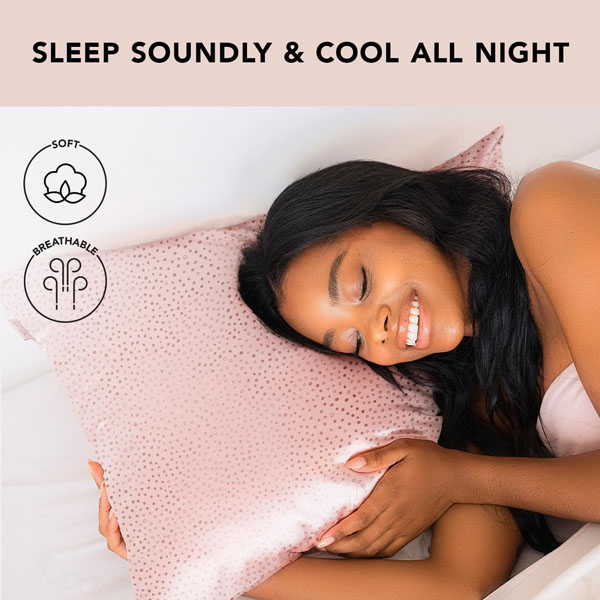 From Rosie: I love my satin pillowcase. It's so comfortable, and great for minimizing overnight hair frizz and skin blemishes. This soft pillowcase is made from cooling satin by a woman-owned company. There are 20 different pattern/color options and it comes in standard, queen, and king-pillow sizes. The standard/queen-sized two-packs are $26. It has a 4.7 star rating, more than 18,000 reviews, and a B on Fakespot. People who've bought this pillowcase love the effect it has on hair and skin. "I bought this for my daughter. She has super curly hair that gets frizzy very easily, this helps to make mornings more manageable." "I loved the cool, silkiness of this pillowcase. It kept my long hair from tangling at night." "I tend to get hot at night and this pillow is god-sent. The case is so smooth and silky." "I love the smoothness of my pillow case. It doesn't wrinkle and my skin likes it too."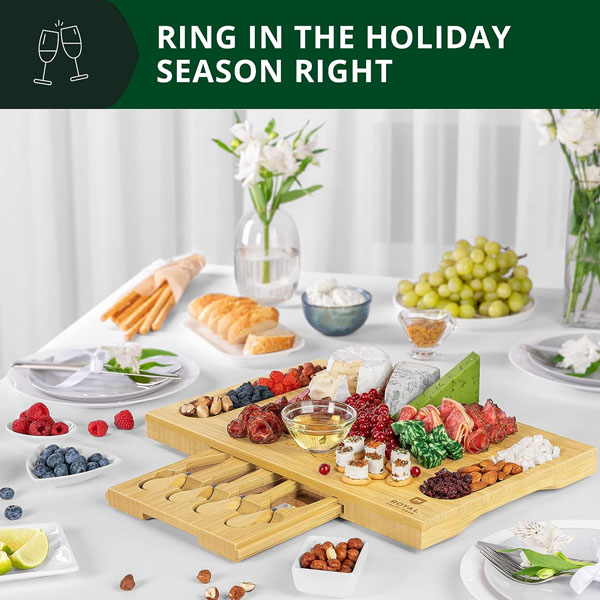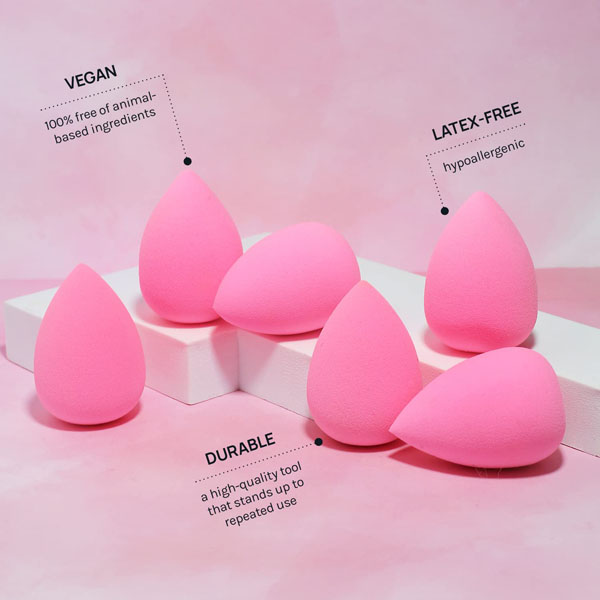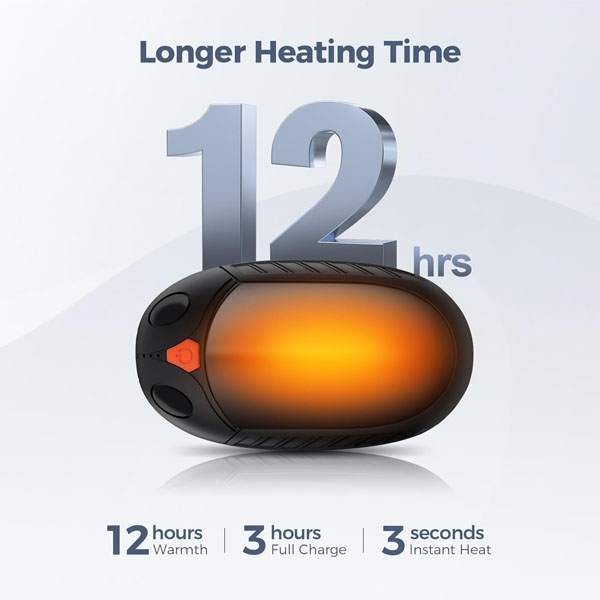 Thanks for reading and commenting on our affiliate post! If you make any purchases through these links we get a small percentage and appreciate it.