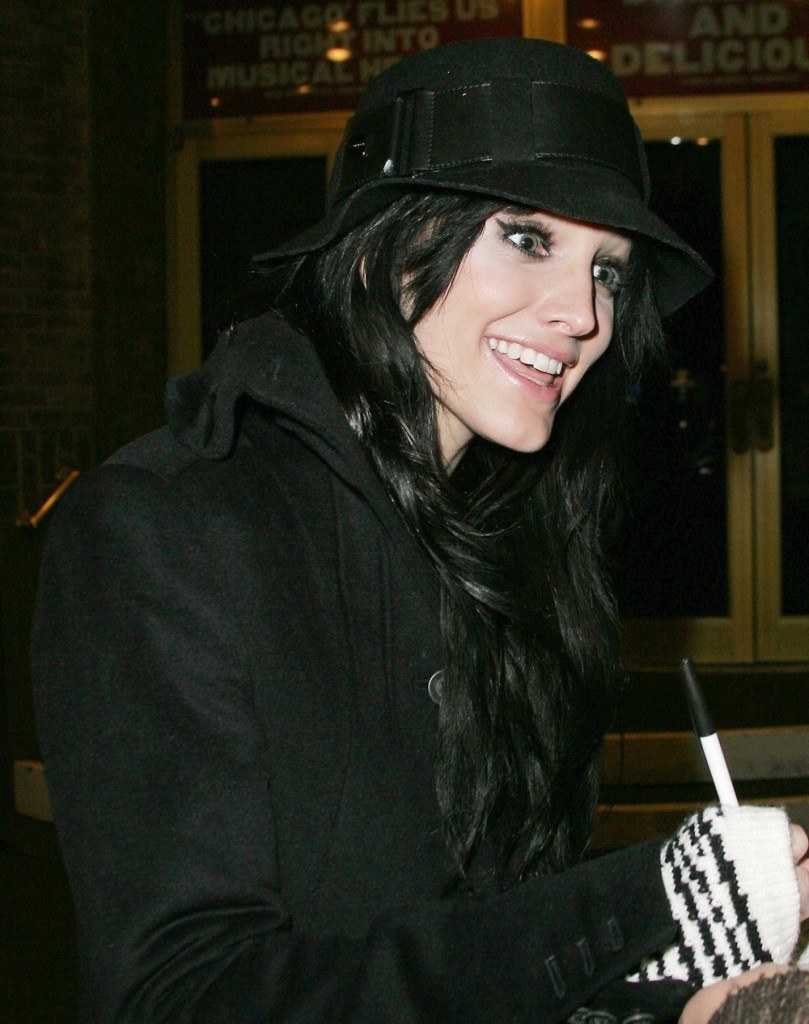 We heard last week that Nicole Richie would produce and star in a new sitcom for ABC. That's fair enough, we've already seen that Richie can be funny, albeit by being rude and mean, on her scripted reality show with Paris Hilton, "The Simple Life." Maybe Richie has changed since becoming a mother and is ready to show that she's a gentler person who can find humor in everyday life. We have yet to see if she can act, though.
There's a new report in the National Enquirer that suggests that Richie might be sinking her big chance at sitcom stardom before it's begun. She's said to be besties with Ashlee Simpson and to be offering Simpson a major role on the show. Ashlee can't act her way out of a paper bag and this is a huge mistake on Richie's part. I have a hard time sitting through Ashlee's scenes on Melrose Place and I love that trashy soap opera.
Nicole Richie has a generous Christmas gift for BFF Ashlee Simpson-Wentz – a co-starring role on her ABC sitcom…

"Nicole promised Ashlee that writers would craft a central role for her," revealed the source. The two women and their children spend a lot of time socializing together, and Nicole decided she'd like to work with her close friend.

Nicole's generous offer could not have come at a better time for Ashlee.

The 25 year-old former pop star is still being devastated over being uncermoniously axed from "Melrose Place" just two months into the season. She made her Broadway debut on Nov. 30, taking on the role of Roxie Hart in a revival of "Chicago," but her planned 10-week-run ends in February.
Again, have these writers not seen the Melrose Place reboot? Ashlee's character is being killed off for a good reason. The girl thinks that acting involves widening her eyes and scrunching up her mouth. I hope that someone tells Richie that she'll have to have a real actress as co-star instead of a friend. If not, this series is surely doomed. Why doesn't Ashlee go back to making mediocre pop music? I thought she was trying to pass herself off as a singer, not an actress. Musical theater is also a decent route for her, but not acting.
Here's Ashlee outside a performance of Chicago in NY on 12/6/09. Nicole Richie is shown outside a Jay-Z concert with Samantha Ronson on 11/8/09. Credit: Fame Pictures.