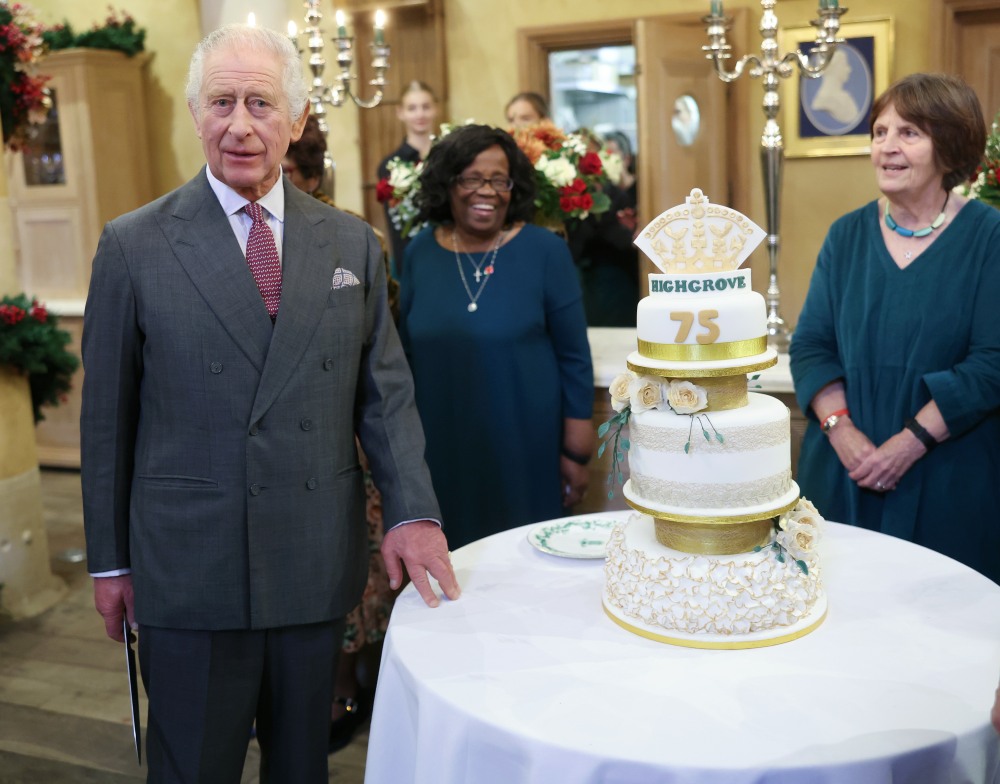 Last night, King Charles hosted his birthday party at Clarence House, and it was attended by his family and by close family friends. Prince William and Kate were seen being driven away from Clarence House after 11 pm (Kate wore a green Needle & Thread dress), while Zara and Mike Tindall were photographed leaving Clarence House by foot. Other guests included Charles's racing manager (the guy who manages HM's race horses) as well as the Gloucesters, David Armstrong-Jones, Lady Susan Hussey (who never "left" the royal fold) and Penny Knatchbull. Penny was Prince Philip's special friend, but she's also long-time friends with Charles.
You would think that Charles's birthday party would have gotten most of the attention, right? Wrong. The British media was still obsessed with their own reporting about Prince Harry calling his dogsh-t father yesterday. Charles lied to the Times two weekends ago, telling them that Harry had been invited to the b-day party, only to have Harry deny the story on the record. So a "phone call" narrative was quickly produced, and here's the Sun's exclusive:
Prince Harry broke his silence yesterday by ringing his father King Charles to wish him a happy 75th birthday — their first conversation in more than six months. The gracious monarch is also understood to have spoken with his daughter-in-law Meghan during the transatlantic call on a packed day of engagements. The chats were said to be friendly and cordial — the first time father and son had spoken since April, just before Charles's Coronation.

A source said: "The King was extremely busy but is polite and loves his son and his grandchildren, and not so mean that he would not take a call on his birthday."

Harry's camp actively made it known he was going to call his father — with the story even appearing on the BBC's website.

Despite visiting the UK several times since the Coronation, Harry, 39, has not seen his father since that historic day in May. They have not spoken face to face since Queen Elizabeth's funeral in September last year and it is known the King has previously been reluctant to take Harry's calls following rows over Megxit and his money.

Queen Camilla and Prince William have also been urging the King not to engage with Harry after he blasted the Royal Family and the UK on Netflix and in his memoir Spare. But Charles was said to be keeping the door open for his "dear boy" and there is an open invite to meet when he is in the UK.

The Sun understands that during yesterday's conversation, Harry, Meghan and Charles made plans for them to speak again soon. But our source added: "There is still a long way to go to mend the rift created over many years — and the deeper issues caused by allegations in the Netflix series and Spare are not healed with a phone call."
"Harry's camp actively made it known he was going to call his father" – Harry's camp denied the invite story and said that Harry would likely call his father. Then the palace hopped onto that narrative and briefed the BBC on Monday. Hope that clears everything up. They can't even keep their stories straight, or maybe this is an admission that Charles made some flunkey tell Harry that he couldn't stay at Windsor Castle for one night in September, just as some flunkey was assigned the task of "inviting" Harry to Balmoral whilst rejecting him. Which I totally believe – in the lead up to the coronation, it was clear that despite the palace's months of briefing about whether or not Harry would be there, Charles never picked up the phone and actually invited his son to the Chubbly. Harry's people had to point that out in a few articles too – that Harry wasn't actually sure if he was welcome because his father had not contacted him personally. This is also an admission that Charles and Harry did not speak before or after Lilibet's christening too. Oh well! I'm shocked that Meghan would get on the phone with this dreadful, pathetic man, but Meghan is gracious, so I'm sure she kept it simple and pleasant.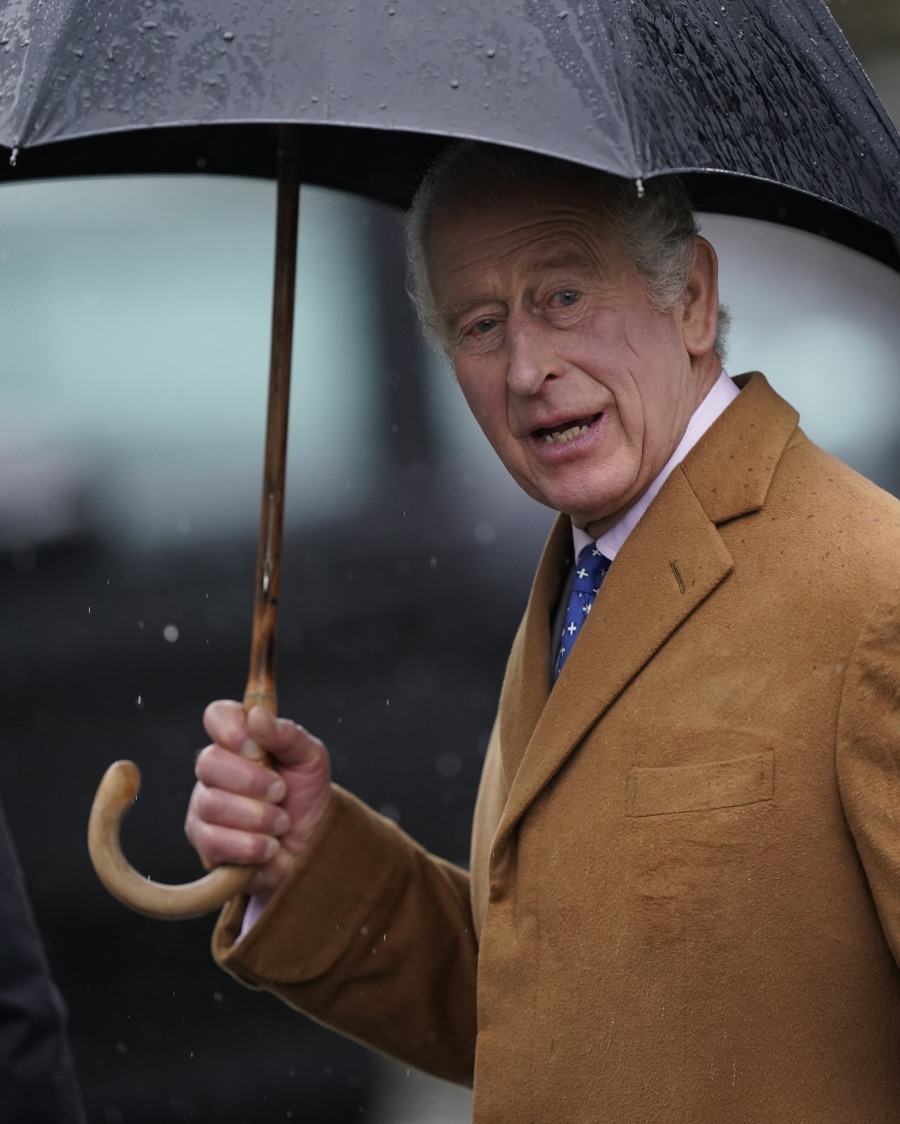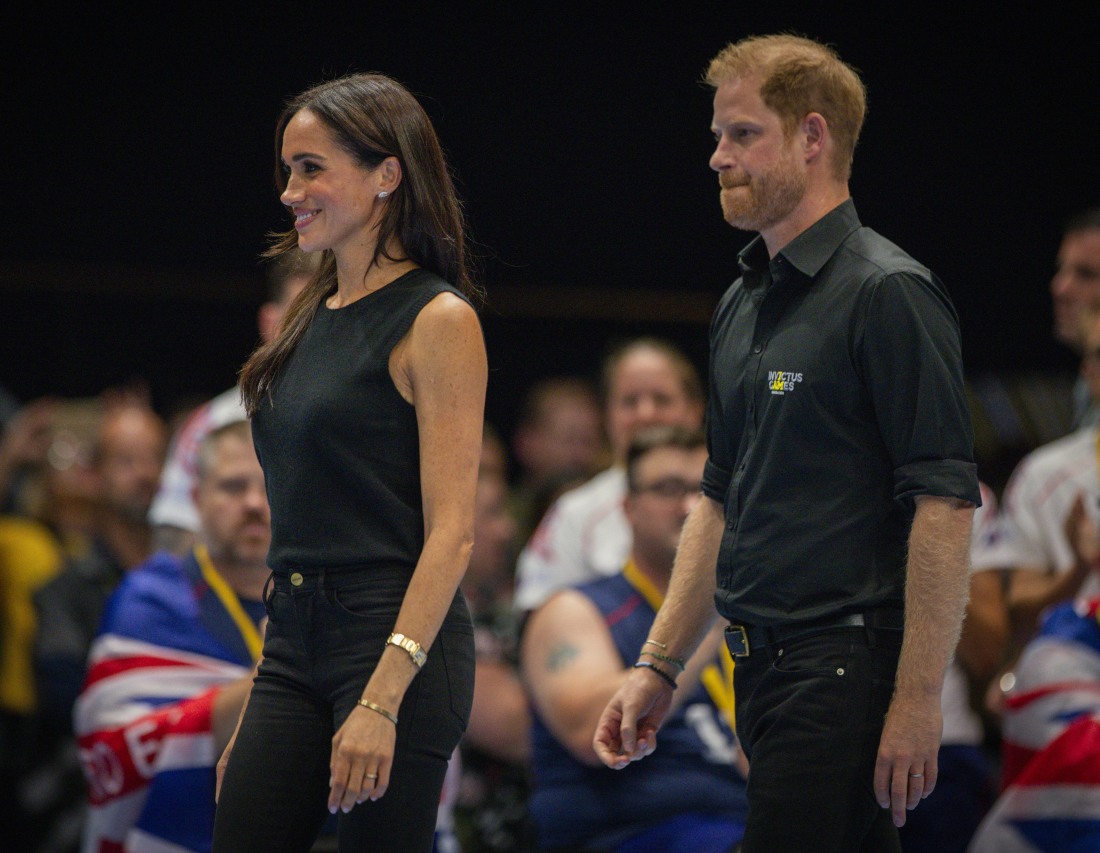 Photos courtesy of Avalon Red, Cover Images.