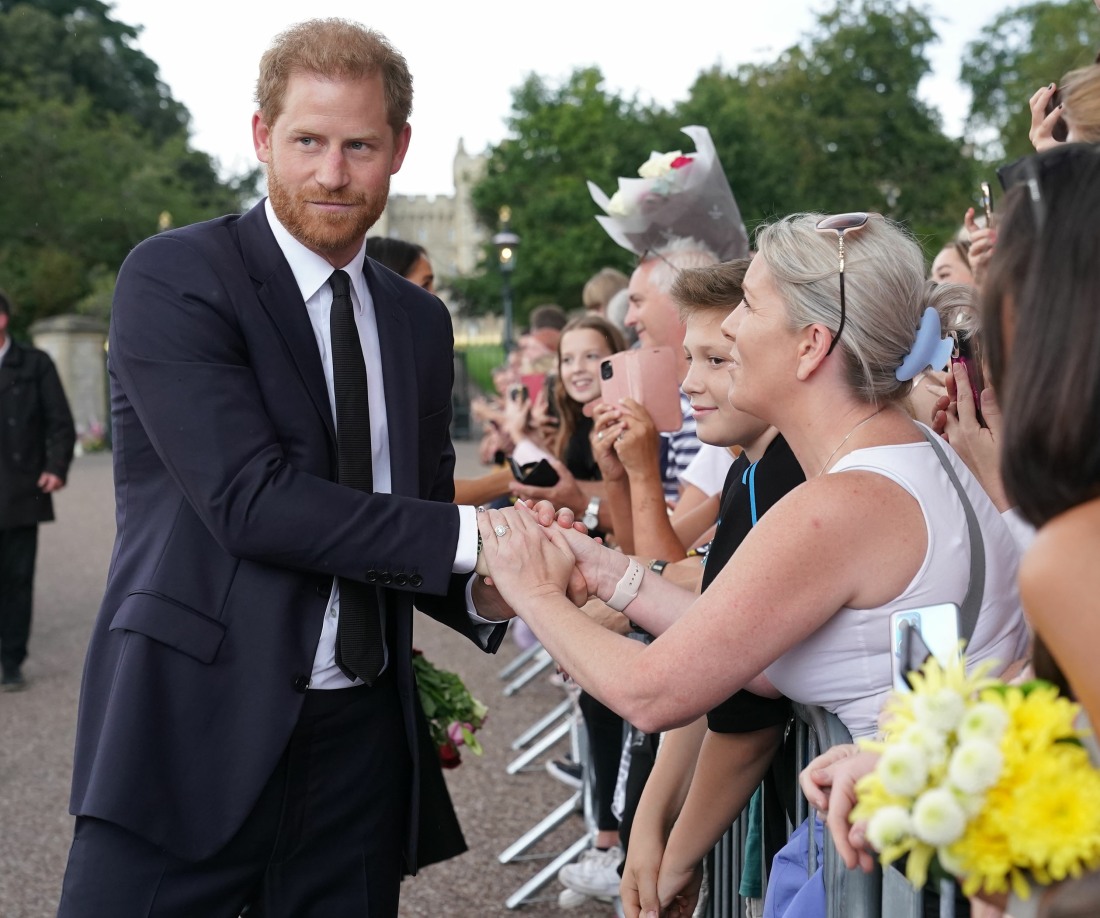 People Magazine has published the first exclusive excerpts from Omid Scobie's Endgame, which comes out November 28. They've turned it into their second cover story this week. I'm going to break up some of these excerpts because they're long and somewhat repetitive, especially if you've read Prince Harry's Spare. Remember that Spare was already completed when QEII died, and Harry ended up writing some extra chapters about what went down during that hellish ten-day period when the Windsors basically held the Sussexes hostage. You can read People's exclusive here. Some highlights from the section about QEII's passing:
The Sussexes didn't know that QEII was near death: While [the Sussexes were in the UK], the palace announced that Queen Elizabeth, 96, had been advised by her doctors to rest. By the next morning, the Sussexes had no idea that Buckingham Palace was already planning for the Queen's final hours and the first days of the monarchy's new era — until the duke's phone started ringing. An unknown number. He usually ignored those. "You should answer it," Meghan told him. He tapped accept just before it stopped. Harry hadn't spoken to his father much that year, but this was not the time for any father-and-son tension. Charles told him he and Camilla were about to leave Dumfries House for Balmoral, where Princess Anne was already by the Queen's side. He told Harry to make his way to Scotland immediately.

William never texted: William, whom Charles had just spoken to, was supposedly working on arranging travel. Harry sent a text message to his brother asking how he and Kate planned to get to Scotland and whether they could travel together. No response.

Operating in the dark: With no further information from other family members or Palace aides, the Sussexes and their team had to operate in the dark. Harry was informed that William had already secured a flight with his uncles Andrew and Edward (and Edward's wife, Sophie), but he couldn't get in touch with anyone about joining that flight. "It was upsetting to witness," said a source close to the Sussexes. "[Harry] was completely by himself on this."

Charles ordering Harry to leave Meghan behind: Another call came through from Charles, who instructed his younger son to come alone. Despite already publicly confirming that Meghan would come with him (always the plan if they were traveling from California for this very situation), he reluctantly agreed, after Charles assured him that Kate would not be there, either. Charles had cited "protocol," but the reality was that Kate chose to stay back to pick up the children from their first day at a new school. "They just didn't want Meghan there," said a former Palace aide. Meghan, a friend added, "could sense she wasn't wanted."

William ignored Harry's texts completely: Harry sent another text to his brother. Nothing. Though there were available seats on William's chartered Dassault Falcon private jet, which was leaving in less than an hour, Harry was left to fend for himself. "William ignored him," said a family source. "He clearly didn't want to see his brother." Princess Eugenie reached out to Harry to see if he had any more information about their grandmother. She had heard from another family member that it was "time" but knew little more. With no invite forthcoming from any of the family members, Harry eventually located an available option—a private charter costing [$37,000] from Luton Airport, a 40-minute drive from Frogmore without traffic.

A war over when to confirm QEII's death: Back on the ground, there was a tug-of-war between the Sussexes' team and Buckingham Palace over whether to announce the news without Harry being informed. With Her Majesty's death already confirmed to the prime minister an hour before Harry left, and all other senior family members now gathered in Scotland processing the news, royal press secretaries were ready to share the news with the world. The Palace claimed Charles tried to call Harry (sources later told me there was never any proof of this), and that there was no more time left to delay. "His team literally had to beg for them to wait for his plane to land and they reluctantly agreed to hold the statement back for a little bit," confirmed a close family source.

The palace lied about when and how Harry was told: Palace "sources" later briefed certain papers that Charles had personally shared the news with his younger son, but this was just a move to save face. "Harry was crushed," said a friend of the duke. "His relationship with the Queen was everything to him. She would have wanted him to know before it went out to the world. They could have waited just a little longer, it would have been nothing in the grand scheme of things, but no one respected that at all."

Harry, alone in Scotland: When he arrived at Balmoral, Princess Anne warmly greeted him and led him to the Queen's room, where he spent a quiet moment privately paying his respects. He had hoped to see his father — who had made it to Balmoral Castle in time to see his mother alive — to express his sympathies, but he was informed that Charles, William, and Camilla had already left for Birkhall together. Again, no invite was extended to Harry. That night after eating he retired to his room, exhausted by the day's emotional roller coaster. He was glad to have had a private moment to say goodbye to his grandmother, but there was no point in sticking around. With no offer to return with William and the others in the morning (all of his texts, including a thoughtful message about the loss of their grandmother, continued to be ignored), Harry booked his own British Airways ticket on the first available departing flight.
One thing I'll say in defense of the Windsors is that I completely understand why they didn't wait for Harry's plane to land before announcing QEII's death. I'll even go so far as to say that Team Sussex made the wrong move there, beefing with the palace about when to announce it. Yes, QEII was Harry's grandmother, but she was also the head of state and there was a bigger picture to consider. Operation London Bridge was already in effect – a detailed plan for how the nation would observe the mourning of a queen with a historic reign. While I'm sure it hurt Harry deeply that he found out about his beloved grandmother's death through a BBC alert, I'm sure he also understands that she wasn't just his grandmother.
One thing I'll say in defense of Harry is that he has a dogsh-t family and it's completely unhinged that William was too immature, too peevish, too short-sighted to put aside his differences with Harry and simply communicate, however tersely, on logistics of travel. It was also unhinged that King Charles's first acts were to: order his Black daughter-in-law to stay away and authorize a bunch of lies in a series of palace briefings about the Sussexes.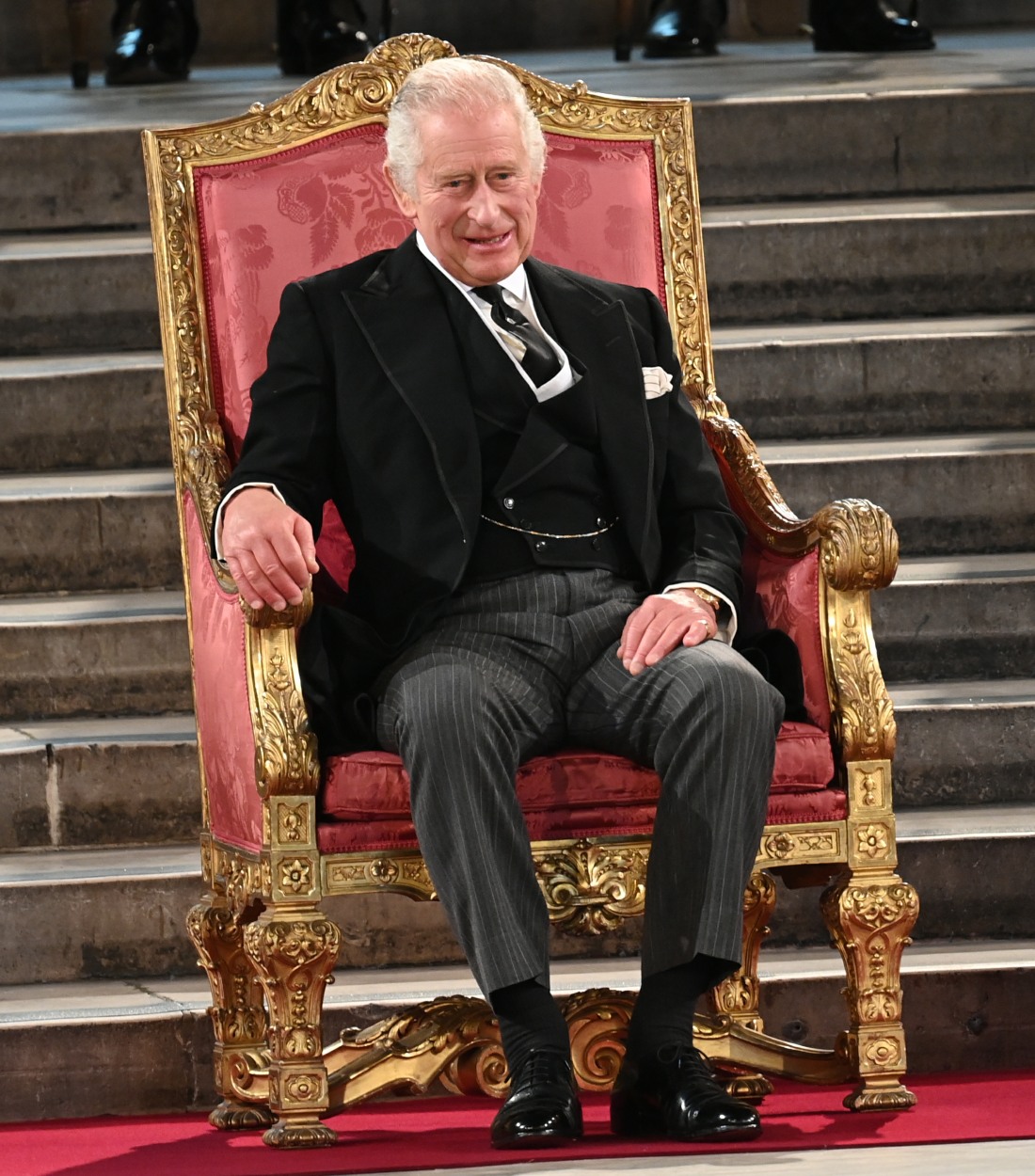 Photos courtesy of Avalon Red, Cover Images.