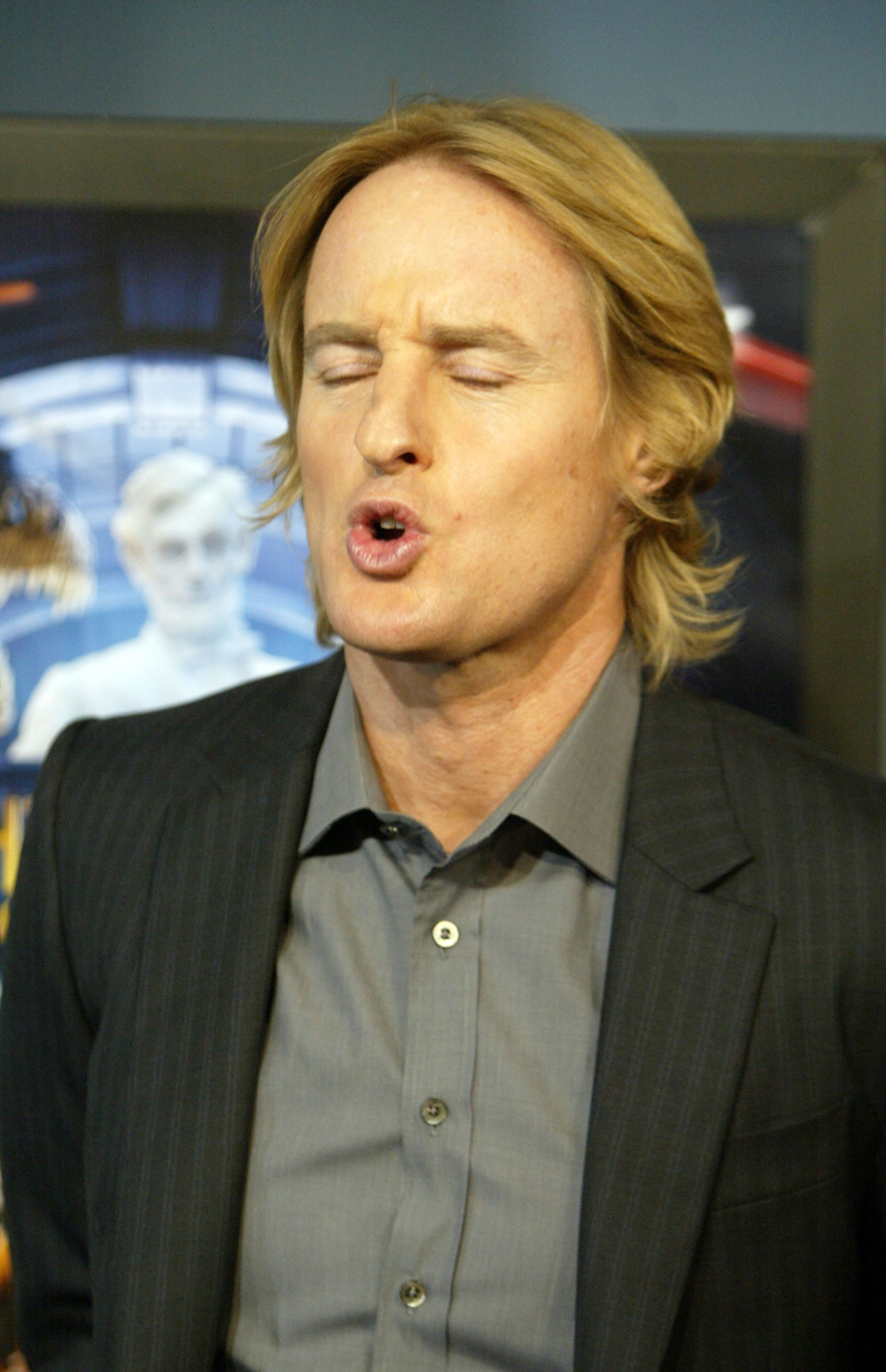 Yikes. This is a little human interest story I read in Page Six this morning, and it freaked me out a little. It seems Owen Wilson was recently in Café Habana in Manhattan, and he became quite taken with the waitress, Monica Mateo. So he asked her out – only to be refused. Simple story, right? "Hollywood Hunk Gets Shut Down". Not so much. It seems that Mateo's boss got freaked out and tried to force her to go out with Owen Wilson, telling her "You know what coffee means in Hollywood, right? . . . Don't screw this up. Owen's a good customer." Yikes. Is he a manager or a pimp?
Turning down Owen Wilson for a date was bad for the career of a waitress at Cafe Habana, she claims.

Monica Mateo is suing the eco-friendly NoLIta eatery, claiming her hours were slashed after she rejected an offer by the "Butterscotch Stallion" to take her out for coffee, The Post's Bruce Golding reports.

Mateo claims in a Manhattan federal court filing that restaurant manager Leslie Meenan went ballistic after learning of the snub, saying: "You know what coffee means in Hollywood, right? . . . Don't screw this up. Owen's a good customer."

Mateo's lawyer, Maimon Kirschenbaum, said the 30-something server already had a boyfriend and "had no interest" in the "Wedding Crashers" star, who once dated Kate Hudson. Cafe Habana owner Sean Meenan, Leslie's brother, couldn't be reached, and Wilson's rep didn't return our e-mails for comment.
[From Page Six]
That's just gross. But, you know what? This isn't Owen Wilson's fault. I seriously doubt Owen went over to the manager and was like "That waitress won't go out with me, she needs to be fired!" Owen probably didn't know anything about it, and from what little I know about him, he seems like the kind of guy who would be horrified that some waitress lost her job over his advances. And yes, she wasn't really fired, her hours were "slashed". That's the way some bosses handle it, and I do think the two things were related. Gross.
Owen Wilson in Washington for the 'Night at the Museum 2' premiere on May 14, 2009. Credit: WENN.