Update: Video Jamie Junger's Today Show interview is above. This is from YouTube because MSNBC isn't putting the full video online for some reason. Maybe they want people to wait until Junger's interview on the Dateline special tonight. She really sounds like an idiot.
---
I hope that Elin Woods is watching some of the interviews with the interchangeable 'hos her husband was banging. If so, she might not be so willing to take the money and stick it out for the sake of his image or the kids or whatever. (We have no way of knowing her plans, but People claims she's going to stay, and go on some kind of extended vacation with Tiger.)
In a new interviews on Today and Dateline lingerie model and alleged escort Jamie Jungers claims that she dated Tiger for a year and a half right after he married Elin. She said he never paid her and that it was a "boyfriend-girlfriend relationship." That's funny, because convicted madam Michelle Braun just produced 1099 forms that show Jungers was working for her. So Tiger got freebies while Jungers charged her other clients? Jungers said she asked Tiger to give her money and when he refused she broke up with him: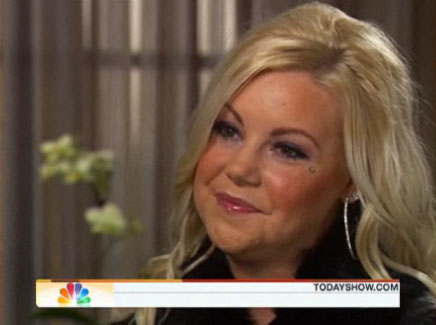 In an exclusive interview Friday, admitted Tiger Woods mistress Jamie Jungers, 26, denied rumors that she had received any money from the famous golfer, whose once squeaky-clean image has been tarnished by a succession of women stepping forward to say they have had affairs with him.

"I didn't even get a birthday card," the woman who met Woods as a Las Vegas cocktail waitress told Meredith Vieira live on TODAY. "I got nothing out of this relationship but a broken heart."

Jungers, who has worked as a lingerie model as well as a waitress, revealed details about her relationship with Woods both on TODAY and as part of a special report, "The Secret Life of Tiger Woods," airing at 9 p.m. ET Friday on NBC's "Dateline."

She told Vieira that she and the 33-year-old golfing legend had what she called "a boyfriend-girlfriend relationship" during their year-and-a-half love affair, despite the fact Tiger had just married wife Elin Nordegren when Jungers and Woods first spent a night together in early 2005.

For her part, Jungers says she's held her tongue for more than three years, telling Vieira, "It was just something between him and I, and I didn't think everybody needed to know." But, she said, she came on on TODAY to "clear the air." Alluding to reports and rumors that she had been paid for sex, she said: "I just wanted to come on national TV to say that they are not true."

Woods would rendezvous with Jungers when he was in Las Vegas, and even flew her to Los Angeles to be with him while his wife was out of town, Jungers said.

Vieira expressed amazement that Woods seemingly did little to keep the relationship under wraps while possessing one of the most famous faces in the world.

"To be honest with you, I'm not really sure [why]," she told Vieira. "We went places together; people were taking our photographs in the nightclubs. When I went to see him at the MGM, I would have to check in under my name and say that I was there to see him, and Tiger would come down and get me."

Jungers said over time, she began to truly fall for Tiger. "Every time we saw each other, it's like we became more and more comfortable with each other, it just became more of an actual relationship, a boyfriend-girlfriend relationship."

Vieira asked Jungers if she ever felt pangs of guilt about seeing a married man.

"It was a thought in my mind, of course," Jungers responded. "I mean, I'm not raised to do something like I did, and I'm not saying it's OK … [but] I had a crush on Tiger for many years. I was very excited and honored that he was interested in me."

Jungers said she was financially struggling during the relationship, and continued living with an ex-fiancee after they had broken up because she was "not financially stable enough to move out and be on my own." She told Vieira she had a heart-to-heart talk with her mother, who told her, "If he is really interested in you, then he will show it."

"The one time out of the whole year and a half I was with Tiger, I asked him, 'Can you please help me out?' " Jungers told Vieira. "I didn't give him a dollar amount, I didn't say, 'Can you buy me a house?' I wasn't specific about what I needed, but I did say, 'Can you help me out?'

"He said, 'I can't,' " Jungers continued. "I said, 'I don't understand.' I thought maybe he was joking. I was already embarrassed to ask about it. He said, 'I'm sorry, I can't.' And that's when I told him, 'That shows to me how much I mean to you, and I can't do this anymore. I'm already in a rough position in my life, and I have more drama and that's what I don't need.' "
[From MSNBC]
This interview will air tonight on Dateline, but really how much more do we need to know? As for the story that Jungers worked for Michelle Braun as a high paid escort, she claims "I never even heard of the women's name… This is all news to me." Dateline's special "The Secret Life of Tiger Woods" airs tonight at 9PM. There's still a lot of interest in this massive scandal, although it seems to have slunk to some pretty low depths. It's like there's not much more we could find out that would be shocking.
Note – as of the time I'm publishing this the Today Show interview is not yet online. Please comment or e-mail me when it's up and I'll update this post, thanks!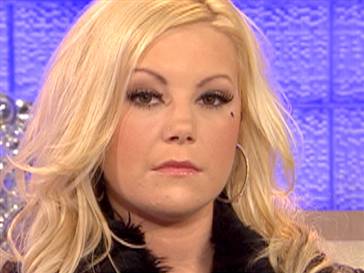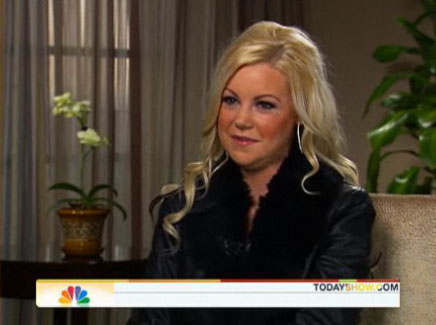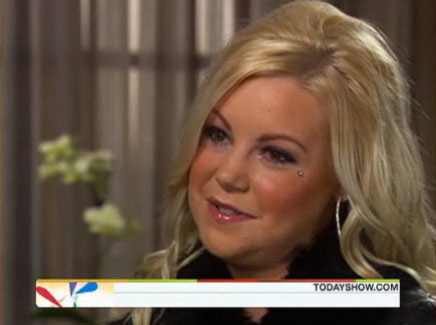 Visit msnbc.com for breaking news, world news, and news about the economy
A Segment with Jaime Jungers airs at 2:30 into the video above.