MrBeast is one of those incredibly successful YouTube stars who can best be described as "annoying but entertaining." We try to limit the amount of YouTube that my kids watch, but MrBeast (government name: Jimmy Donaldson) is on the very short list because my husband will watch it with them. His videos, which are spread out among several channels based on category, make millions per month. As of May 2023, he had more than 210 million subscribers. Part of the appeal is that he'll do absolutely bonkers gimmicks and competitions, enticing people to compete in these challenges in order to win a ridiculous amount of money while also telling a story through great production value. In addition to the challenges, he also takes pride in being a huge philanthropist. Some of his videos are also outrageous but sweet, like the time he filled up his girlfriend's house with 100,000 roses for Valentine's Day, which sounded eye-rolling until Mr. Rosie made me watch it and I found myself genuinely entertained by the entire thing.
While some of the videos feature fans competing in challenges and others focus on Donaldson's personal adventures (like the time he and a friend took an Uber ride across the country), there's also a subgenre in which MrBeast himself does the challenges. A few years ago, he spent 50 hours being "buried alive" in a coffin. In his most recent video, he decided to get buried underground for SEVEN days in homage to Uma Thurman's The Bride in Kill Bill. Yup. He literally got into a fancy coffin and buried it under 20,000 pounds of dirt for a full week. Claustrophobics, beware.
YouTuber MrBeast had claustrophobes heading for the hills after getting buried alive for a week for his latest stunt, as seen in a video with over 57 million views, which caused him "mental agony."

"Please don't try this at home," MrBeast, a k a Jimmy Donaldson, 25, warned his 212 million subscribers in the caption to the underground hit. The youngster has become the world's most popular and wealthy YouTuber — reportedly earning between $3 to $5 million per month in ad revenue — due to his outlandish and increasingly expensive challenge videos. These have entailed everything from counting to 100,000 and having contestants navigate a "Resident Evil"-style "laser maze."

In his latest jaw-dropping stunt, the social media sensation decided to get buried underground for seven days a la Uma Thurman's character in "Kill Bill." To embark on this subterranean sojourn, the suit-clad Donaldson was first lowered into the ground in a cutting-edge transparent coffin outfitted with food and water like some futuristic vampire. They also equipped the human cicada's sarcophagus with cameras to both record the video and make sure nothing went awry. Finally, Donaldson had his buddies use an excavator to dump 20,000 pounds of dirt on top of the coffin, effectively sealing the YouTuber beneath the surface.

"I'm entrusting my life to this coffin for the next seven days," declared Donaldson while in his hibernation chamber.

Despite the safeguards, the seven-day dirt nap proved psychologically taxing for the daredevil. He was reduced to tears several times during his voluntary entombment, including when he was being released from the casket. There was also the concern that he wouldn't be able to stand up due to blood clots in his legs from lying in a confined space for so long.

Thankfully, that fear never came to fruition, and Donaldson completed his temporary interment unscathed. In doing so, he shattered the previous record he set in 2021 after being buried alive for 50 hours.
I truly cannot even imagine doing this for seven minutes, let alone seven days. It sounds physically, emotionally, and mentally taxing. I mean, talk about loving your job or whatever. I've only seen a handful of his videos, but from what I've watched, a lot of MrBeast's challenges seem to be psychologically taxing, especially the ones involving doing something alone for a set period of days/weeks/months. And while I admit each video is told in a way that you want to see what happens in the end, I do have mixed feelings about a society and culture in which people are willing to do some of that crazy sh-t for money.
My take on Donaldson himself is that he saw a lot of success at a very young age (he started the channel at age 13 but it didn't blow up until he was 18) and I think it's a marvel that by all accounts, he's not a diva or an a-hole. From what I've read, he's tried to learn and grow and genuinely seems to actually want to help people. Earlier this year, one of his best friends and longtime crew member came out as trans and after alt-right YouTubers and Twitter Blue Check Bros came for them, Donaldson stood up for his friend and called out the backlash as transphobic. So, I think he's decent and well-meaning. However, I wouldn't mind if his shenanigans were above ground from now on.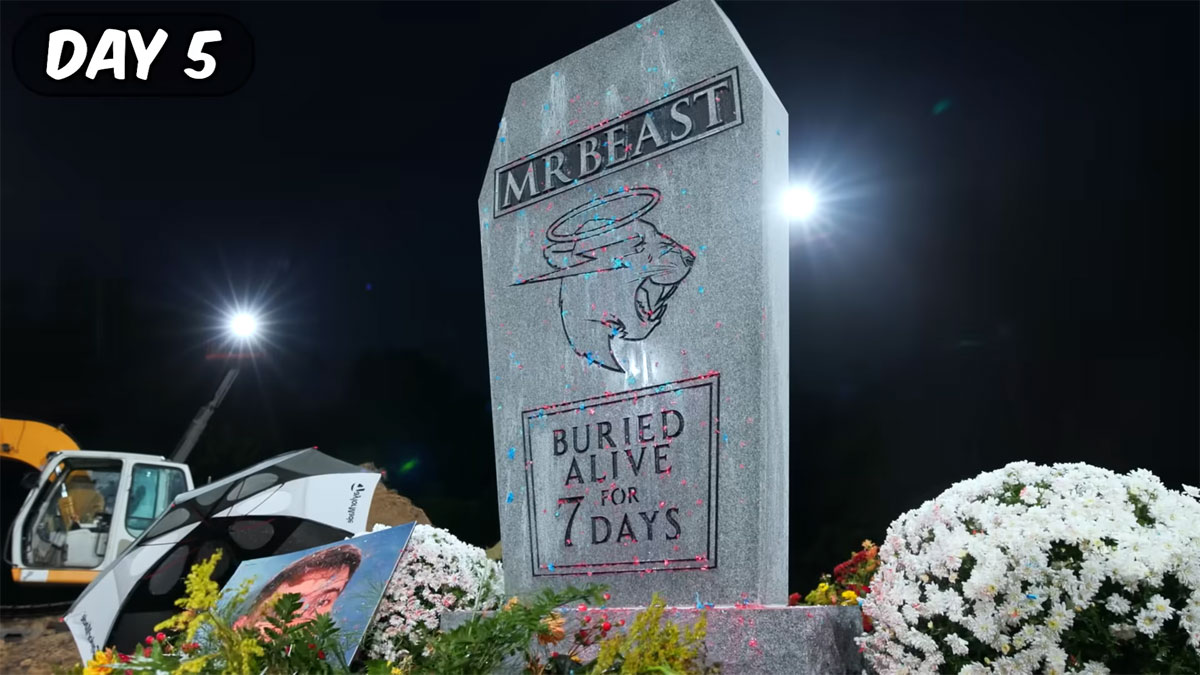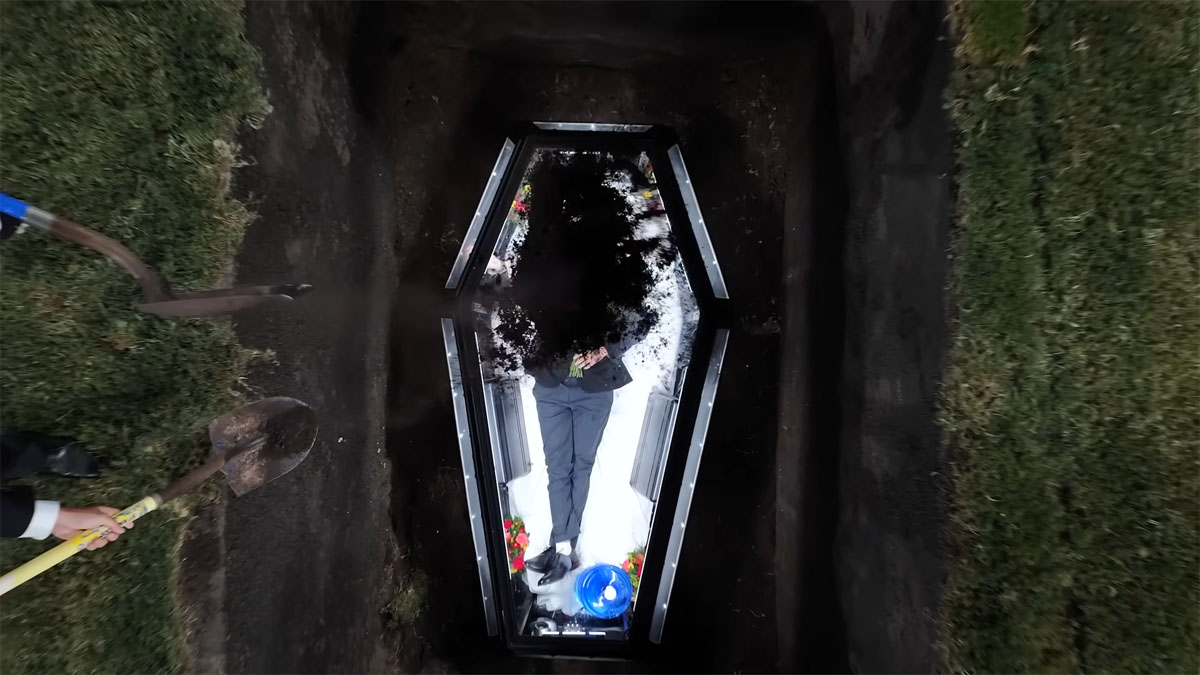 Photos credit: Jeffrey Mayer / Avalon and screenshots from YouTube