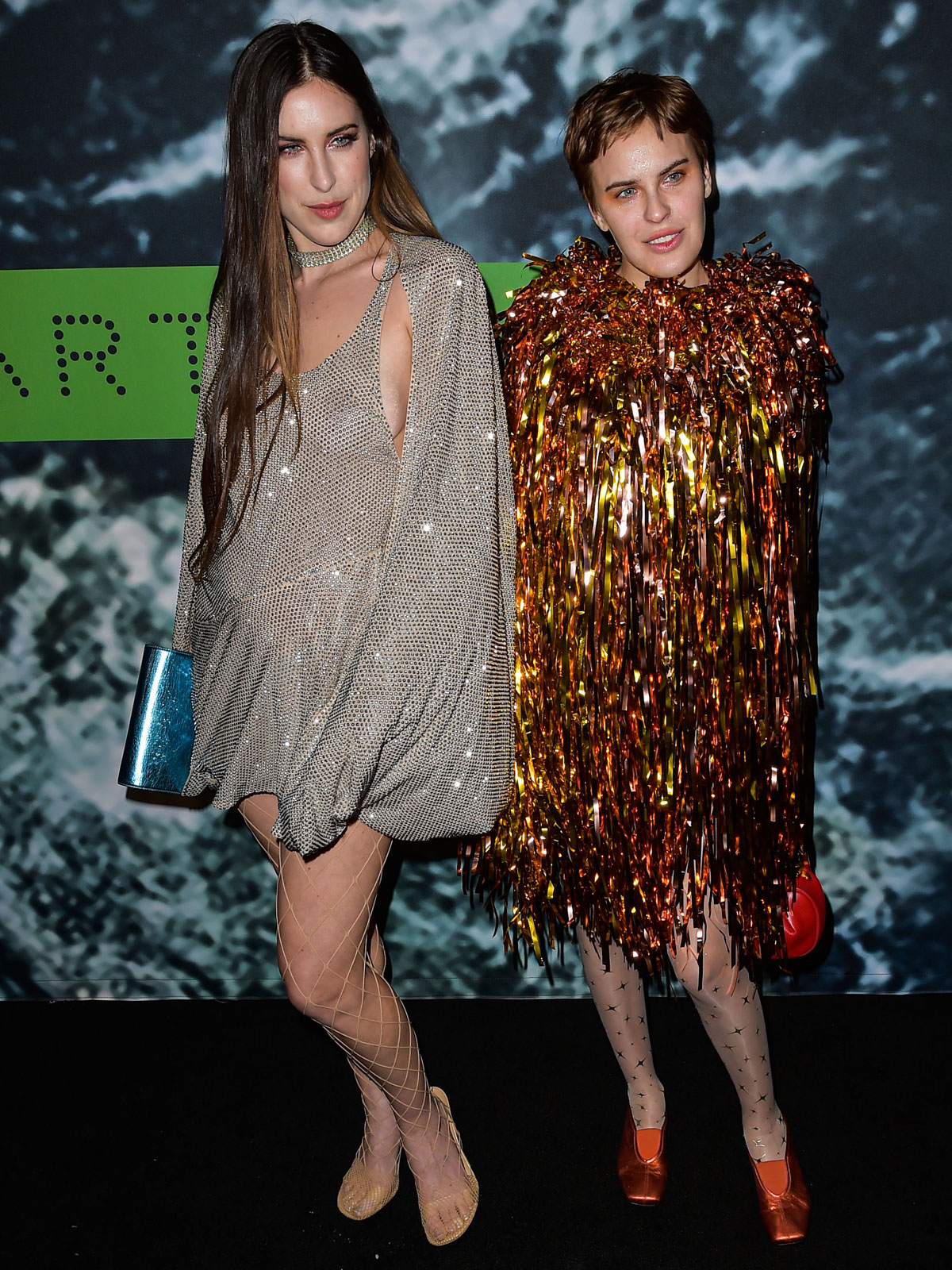 Last week Tallulah Willis, Bruce's youngest daughter with ex-wife Demi Moore, posted a carousel of throwback pictures on her Instagram that featured her father. The caption read "damn, these photos are hitting tonight. Youre my whole damn heart and Im so proud to be your Tallulah Belle Bruce Willis." Endearing, right? When I scroll through the photos I see a loving father and daughter. Well, someone who doesn't know Bruce or his family personally, took to the interwebs and called the post "terrible." The woman further went on to accuse Tallulah and the rest of Bruce's family of abasing his image by sharing photos of him and updates on his condition. Tallulah read her for filth:
On Saturday, Nov. 18, the 29-year-old daughter of Bruce and Demi Moore took to social media to shut down hateful comments criticizing her family for sharing photos and talking publicly about the Die Hard actor's battle with frontotemporal dementia.

The post featured a screenshot of a photo featuring Tallulah and her dad that she previously shared online. The woman making the video shared her opinion on the pic, calling it "terrible" that Tallulah and her family would share details and photos about their dad's private health condition.

"Can you do me a favor," the woman started her spiel. "If I ever get dementia, please don't take pictures of me and post it on the internet telling everyone how I'm getting worse and I'm toothless and they don't even know how to talk anymore. Especially if I'm a famous celebrity."

"Please don't do this to me," she reiterated. "This is terrible!"

It's not clear what statements the woman was referring to, but Tallulah's family previously shared videos from Bruce's birthday celebration last year, and many people noticed he was missing some teeth.

Tallulah, who understandably took offense to the critical video, reposted it to Instagram on Saturday, writing in her post, "Is she f–king kidding…."

"we love when people try to utilize my dads disease for some relevancy, so cute keep doing u bb, trust me it's such a good look," she sarcastically added.

In her caption, Tallulah further expressed her feelings, writing, "I hate that im giving this person more reach, but with the pain and everything else my family and I are all already facing, this just feels f—king foul and unacceptable."

"I'm honestly a bit speechless right now," she added.

Thankfully, Tallulah's followers were quick to offer her and the rest of her family some support, including one comment that read, "Your feelings are valid. Sending much love ❤️."
Ever since Bruce's family announced his aphasia diagnosis in March 2022, the messages have been co-signed by all of his leading ladies: Emma, Demi, Rumer, Scout, Tallulah, Mabel, & Evelyn. His wife, his ex-wife, his three older daughters with Demi Moore, his two younger daughters with Emma Heming. These are the women closest to Bruce. When they updated fans a year later that his diagnosis had progressed to frontotemporal dementia (FTD), they made a point of saying "Bruce always believed in using his voice in the world to help others, and to raise awareness about important issues both publicly and privately." If this snarky poster had actually been paying attention, she would have noticed that his family has actually not revealed intimate details of how Bruce is doing. Some "friends" may have overstepped in their public commentary, but the family has taken care to be a bit vague in their language on his condition specifically. Instead, Bruce's family, and in particular his wife Emma, consistently redirect the conversation to awareness about FTD and resources for patients and their families. And again, the updates come from the women closest to Bruce. I trust them to know what he would've wanted, to be his fiercest champions and protectors and to have his best interests at heart.
Tallulah, your photos were charming and so clearly rooted in love. And I say that as someone of a similar(ish) age who recently lost her own father. Your love is real, the rest is just noise (and yeah, sometimes f–king foul).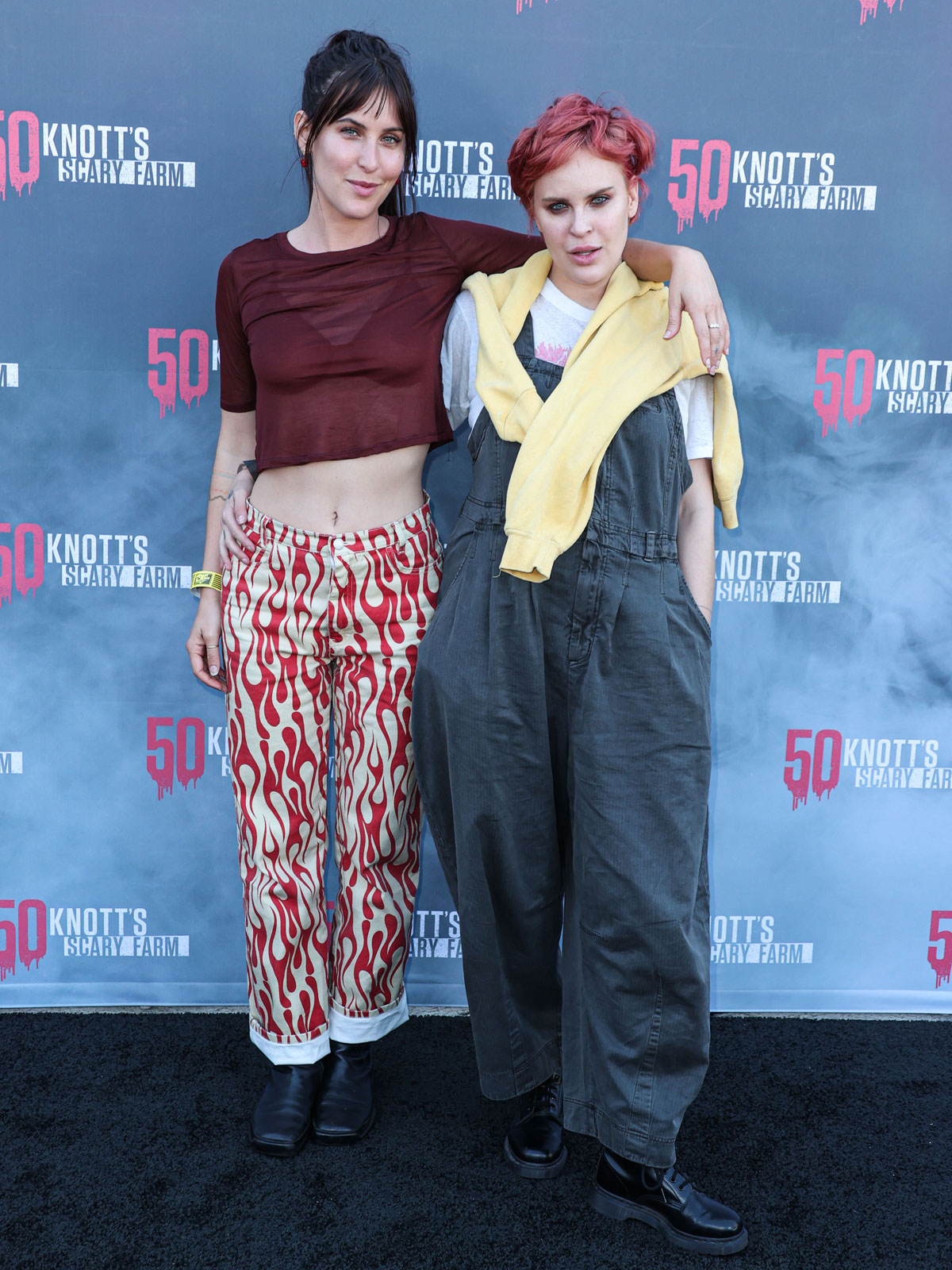 Photos via Instagram and credit: Xavier Collin / Image Press Agency / Avalon