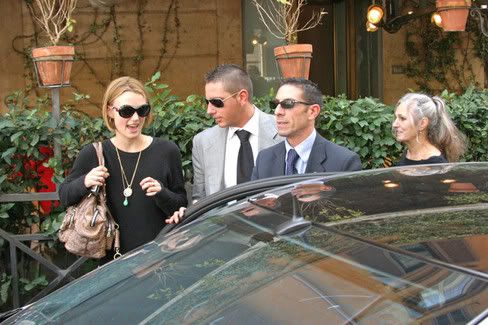 Sienna Miller, 24, has now either moved on from her flash-in-the-pan relationship with Hayden Christensen, 24, or is hedging her bets, because she's now hooking up with Keira Knightly's ex, Jamie Dornan. Keira can't just let Sienna drive the guy off with her smoking and excessive drinking – she has to warn her about him and is probably making matters worse:
Keira Knightley has warned Sienna Miller to steer clear of her ex-love Jamie Dornan – in case he breaks her heart. The stunning actress – who split from Dornan last year amid claims he was jealous of her career – reportedly called Sienna after hearing she had a crush on the former model.
Keira… allegedly told Sienna the Irish hunk wouldn't be able to handle her success. A source is quoted in Daily Star newspaper as saying: "Keira went through hell with Jamie, because he couldn't deal with her fame.
"She's dating Rupert Friend now. But she was horrified when she heard Sienna has enjoyed a series of dates with Jamie. She likes Sienna and doesn't want to see her make the same mistakes."
Knightly is a nosy bitch and she can't stand to see Sienna enjoying her leftovers. She needs to mind her own business and STFU.
Knightly, 23, was with Dornan on and off for about two years. The two split up in August of last year. She has been dating fellow British actor Rupert Friend, 24, for about two months and just moved in with him.
Here is Keira thinking she's all cultured and shit for being a tourist in Rome this Thursday. The girl does not have a humble bone in her body. The woman with her is her mom.
Pictures [via]
7 more after the jump.