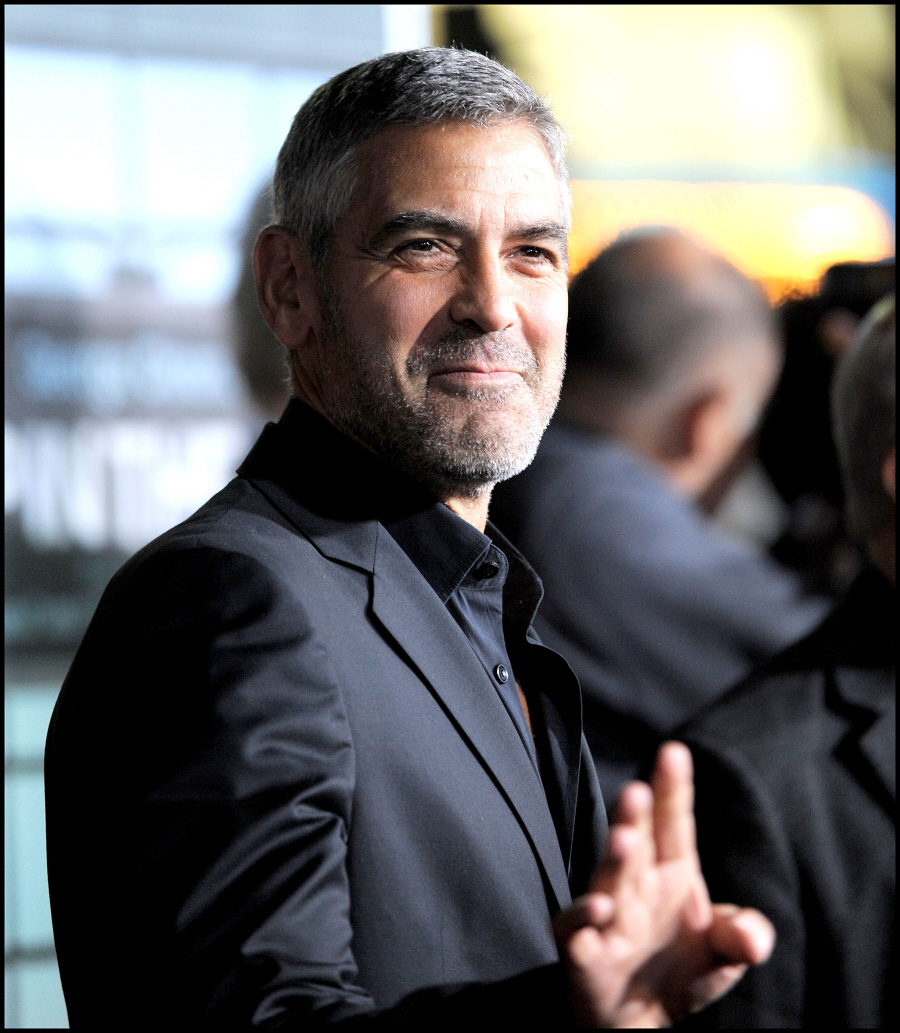 Oh, I had forgotten the Golden Globe nominations were coming out this morning! The Globes are probably one of the best barometers for the Oscars, although just because someone wins the Globe, or is nominated for a Globe, doesn't mean it's going to happen for the Oscars. Still, it's a great harbinger, and it's also a great way to see how the races are shaping up.
Big news – Avatar is in competition for Best Picture, after getting left out of many of the critics "Best Picture" lists. Sandra Bullock and Meryl Streep both got dual nominations – Sandra for Comedy and Drama actress for The Proposal and The Blind Side, with Meryl going up against herself in the Comedic Actress category. Matt Damon got two nominations too – supporting actor for Invictus, and Comedic Actor for The Informant! Christoph Waltz from Inglourious Basterds is well on his way to getting the only acting Oscar nomination for that film… although Basterds did get noms for Best Picture, director and screenplay. Here's the list for films:
Best Motion Picture – Drama
Avatar
The Hurt Locker
Inglourious Basterds
Precious
Up in the Air

Best Motion Picture – Musical or Comedy
500 Days of Summer
The Hangover
It's Complicated
Julie and Julia
Nine

Best Performance by an Actor in a Motion Picture – Drama
Jeff Bridges, Crazy Heart
George Clooney, Up in the Air
Colin Firth, A Single Man
Morgan Freeman, Invictus
Tobey Maguire, Brothers

Best Performance by an Actress in a Motion Picture – Drama
Emily Blunt, Young Victoria
Sandra Bullock, The Blind Side
Helen Mirren, last station
Carey Mulligan, An Education
Gabourey Sidibe, Precious

Best Performance by an Actress in a Motion Picture – Musical or Comedy
Sandra Bullock, The Proposal
Marion Cottilard, Nine
Julia Roberts, Duplicity
Meryl Streep, It's Complicated
Meryl Streep, Julie & Julia

Best Performance by an Actor in a Motion Picture – Musical or Comedy
Matt Damon, Informant!
Daniel Day Lewis, Nine
Robert Downey Jr, Sherlock Holmes
Joseph Gordon Levitt, 500 Days of Summer

Best Director – Motion Picture
Kathryn Bigelow, The Hurt Locker
James Cameron, Avatar
Clint Eastwood, Invictus
Jason Reitman, Up in the Air
Quentin Tarantino, Inglourious Basterds

Best Screenplay – Motion Picture
District 9
Hurt Locker
It's Complicated
Up in the Air
Inglourious Basterds

Best Animated Film
Cloudy with a Chance of Meatballs
Coraline
Fantastic Mr. Fox
The Princess & the Frog
Up

Best Performance by an Actress in a Supporting Role in a Motion Picture
Penélope Cruz, Nine
Vera Farmiga, Up in the Air
Anna Kendrick, Up in the Air
Mo'Nique, Precious
Julianne Moore, A Single Man

Best Performance by an Actor in a Supporting Role in a Motion Picture
Matt Damon, Invictus
Woody Harrelson, The Messenger
Christopher Plummer, The Last Station
Stanley Tucci, The Lovely Bones
Christoph Waltz, Inglourious Basterds
[From OK! Magazine]
The nominations for Nine are interesting – Marion Cottilard and Penelope Cruz. No Kate Hudson, no Judi Dench, no Nicole Kidman, no Sophia Loren. I bet that changes for the Oscars! I'm also rooting for Julianne Moore and Colin Firth for A Single Man, just because I want them both on every red carpet. Because they're awesome! And Clint Eastwood got nominated too! Good for him. And Meryl! God, will she finally get her Oscar this year? It's been, like, 30 years since she last won. It's just tragic at this point.
Meryl Streep on December 9, 2009 in New York. Sandra Bullock in a publicity still from 'The Blind Side'. Matt Damon at UNCEIF event on December 10, in LA. Penelope Cruz in LA on December 9. George Clooney on November 30 in LA. Credit for all: WENN.