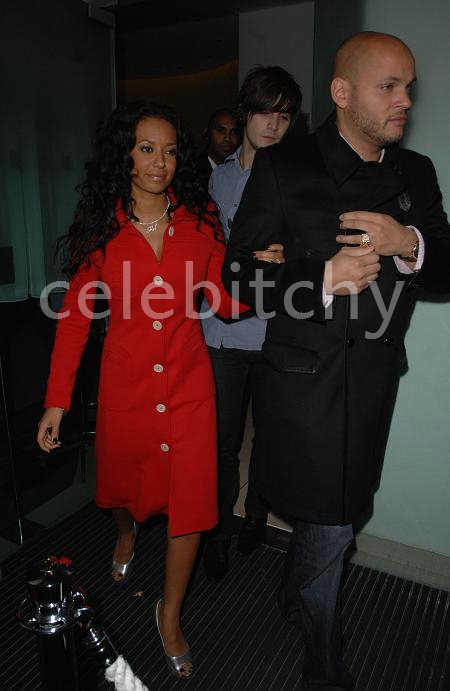 We all have those times where we over share, and really wish we could take it back. Sometimes you're talking with your girlfriends and you all just get carried away, and the next day you realize they know just how bad your boyfriend is in bed. Sometimes you're drunk and say a bunch of things to mere acquaintances, and the next day you realize they know just how bad your boyfriend is in bed. But you can normally comfort yourself with the fact that at least it's just a couple people. Worst case scenario, maybe it's the whole bar. But it's generally not a whole arena. Unless you're Spice Girl Melanie Brown. The girl doesn't seem to know the difference between sharing an appropriate versus inappropriate detail from her private life.
Spice Girl Melanie Brown has sparked outrage in the U.K. for the second time in a month – by talking about her sex life on stage.

The singer stunned young fans at the band's U.K. gig in London on Tuesday by informing fans she had "too much clitoral stimulation" over Christmas.

Brown's statement embarrassed fellow bandmates Geri Halliwell, Melanie Chisholm, Emma Bunton and Victoria Beckham, prompting them to tell her to be quiet.

Brown stunned parents in the crowd at a gig in December by thrusting her head between the legs of a male fan during her solo performance of Lenny Kravitz's Are You Gonna Go My Way.
[From Starpulse]
I'm guessing the parents that brought their children to the concert weren't really happy to receive that information. Though to be fair, it's probably safe to say that most of the audience didn't really want or need to know that. And I think that most of us – at least those of us that aren't 17 year old boys – are capable of keeping that level of sex talk to ourselves and maybe a few close friends. The average person is not so desperate to prove they have a love life that they have to talk about their lady bits. I know there's a lot of free press to shock value, but I can't imagine that the Spice Girls are this desperate for it.
Picture note by Jaybird: Header image of Mel B and husband Stephen Belafonte on December 18th. Images thanks to Splash Photos.