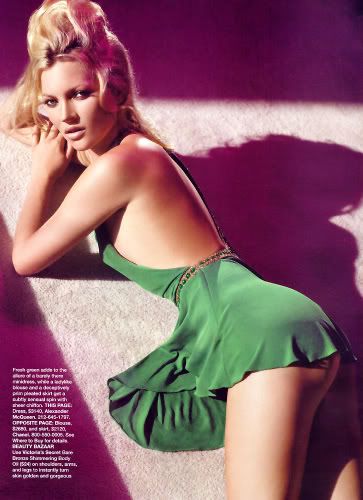 Virgin mogul Richard Branson has paid Kate Moss a £1million advance to write an autobiography about her ordeal with cocaine abuse. Moss is said to have confided in Branson during her struggle to get off drugs last year:
The supermodel sought sanctuary on the Virgin tycoon's Caribbean isle. Necker, after her spell in rehab.
She had long chats with Branson, who has known Kate since she was 15 and signed to his Storm agency.
Kate was dropped by a host of labels following damning footage of her cocaine abuse last September. She spent a month in rehab in Arizona.
Branson said: "The story coming out could have saved her from a far worse situation"…

Branson has persuaded her to sign a £1million autobiography contract to confess all about her cocaine abuse – published by Virgin Books.
Kate's career had some setbacks, but quickly recovered after the video of her doing cocaine came out last year. Now she's set to cash in big time with a revealing autobiography.
Kate Moss has also forfeited a lawsuit against Britian's Channel Five for a 2004 documentary, "The Truth about Kate Moss," that claimed that she did cocaine. In order to proceed with the lawsuit, Kate would have had to sign a statement that she didn't do cocaine. Instead of signing the statement, for which there is plenty of proof otherwise, she gave up persuing the lawsuit.
Here is Kate out with a male friend in London on Thursday. We also have pictures of her April appearance in Harper's Bazaar.
Four more after the jump.