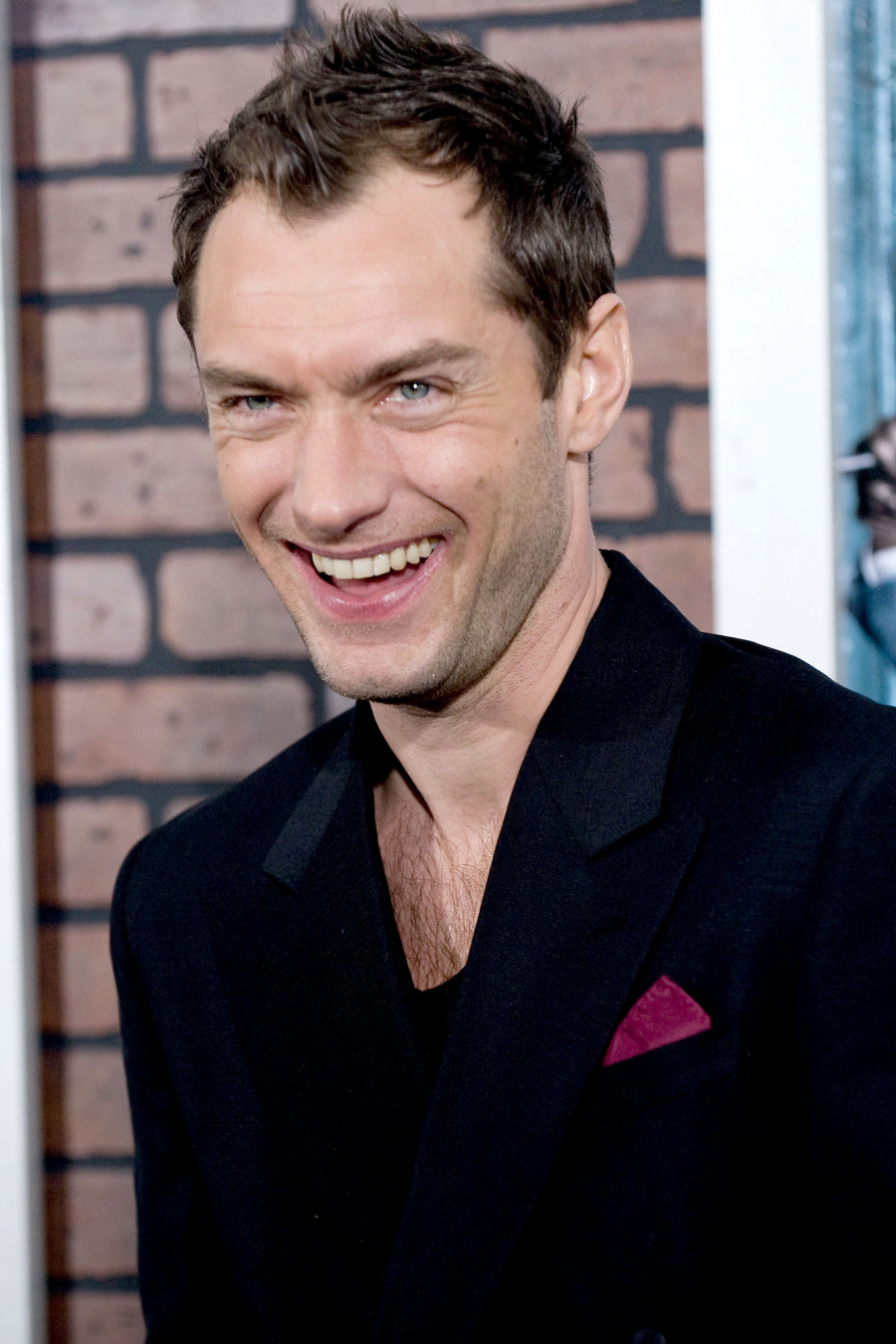 Jude Law was on Letterman last night to promote Sherlock Holmes. Throughout his meager publicity trail for the film, no journalist has been asking Jude any questions about the Samantha Burke/baby-daddy situation. It's my understanding that the "no questions about my fourth child" rule is something established before the interview, probably by Jude's publicist to whatever media outlet. So it's interesting that David Letterman is the one to come the closest to asking about it (video here). When David and Jude were talking about holiday plans, David asked how many children Jude had, and Jude responded "three". Well… he has three kids with Sadie Frost, and one with Samantha. Ugh.
Jude Law is quite the super-sleuth when it comes to helping solve mysteries as Dr. John Watson in the upcoming Sherlock Holmes film—but when it comes to playing the role of doting dad, however, Jude can't seem to remember his lines.

Speaking with David Letterman Thursday, Law told Letterman he had a fun beach vacation planned for his children this holiday season.

When Letterman asked him how many kids he has, Law responded, "Three."

Law does have three children with his former wife, Sadie Frost, but — Oops! — there's a fourth he forgot to mention: baby Sophia, who was born September 22 to Law's one-time fling, model Samantha Burke.

Hopefully, he remembers to keep those checks coming. Sherlock Holmes opens in theaters Christmas Day.
[From Radar]
Here's the thing – I don't blame Jude for not wanting to talk about the Burke situation, or to force journalists to not ask any questions, or even to try to distance himself from the baby-mama, Samantha, who seems a little crazy. But on the off chance Jude does get asked about it, I would expect him to at least admit that there is a fourth child in the mix. It's just an a-hole move to act like the baby doesn't exist. It's not the baby's fault that mama is a crazy and daddy can't keep it zipped.
Jude Law at last night's 'Sherlock Holmes' premiere in New York.