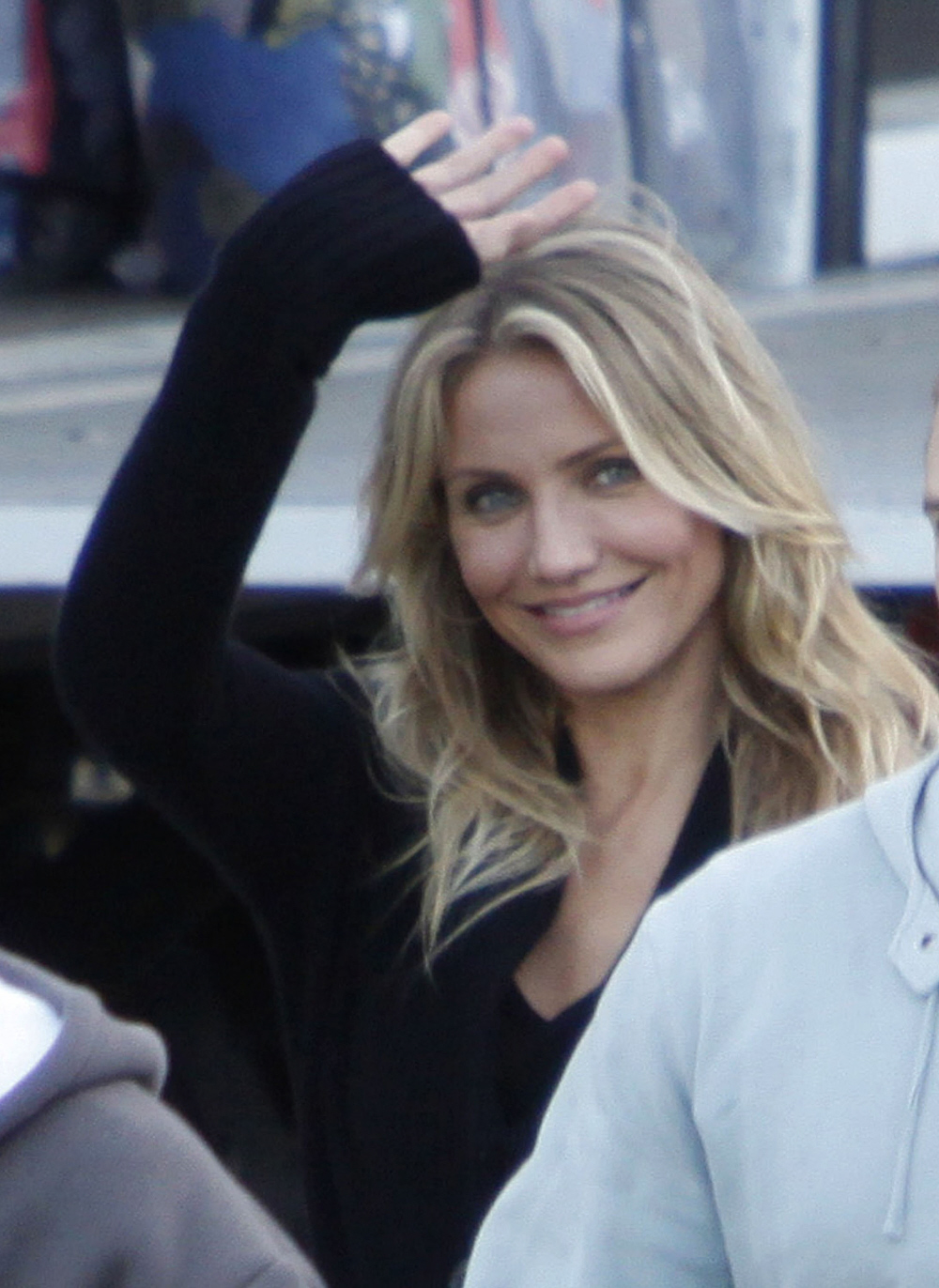 This is interesting gossip! Back in May, we found out the an up-and-coming actress named Elsa Pataky left her boyfriend Adrien Brody for Olivier Martinez. This was interesting for several reasons, one of which is that Adrien had been so in love with Elsa, he bought her a castle and they posed for cheese-tastic pictures together in the castle, which just goes to show you: never buy a castle for your girlfriend. Anyway, Elsa got loved up with Olivier in a hurry, and all indications are that they are still together.
Don't tell that to Cameron Diaz, though! Cameron and Olivier have been working together on Knight and Day, the film that Cameron is doing with Tom Cruise and his wedges. I didn't know Olivier had a part in it, but apparently he does, and apparently he's also caught the eye of Cameron. She sees something she likes in that rat face!
Cameron Diaz is having the time of her life while shooting Knight and Day in Spain – and it's all because of her costar, Olivier Martinez. They first met in 2003, when Cameron was considering the Angelina Jolie-role in Taking Lives, "and she's had a major crush on him ever since," says a source.

"She thinks he's incredibly hot!"

So when he arrived on the Seville set in November, Cameron wasn't shy about asking Olviier to grab a drink with her, the source adds.

"She jumped at the chance to bond with him." The only problem? Olivier's on-again/off-again relationship with Elsa Pataky.

"Olivier hasn't told anyone where that stands," the source adds. "Cameron doesn't know anything about Elsa, and no one has the heart to tell her he might actually be taken."
[From Star Magazine, print edition, December 28, 2009]
Hm… something tells me that if Olivier is really interested in Cameron, Elsa is already gone. I don't think Olivier is the type to think "I made Elsa leave a man who bought her a castle, so I must stay with her, even if Cameron is all up on my grill." Except, you know, he thinks it in French. The strange thing is that I think Cameron and Olivier would make a really cute couple – although I don't see the potential relationship lasting very long. But she made it with that rent-a-date dude Paul Sculfor nearly a year, so anything's possible.
Olivier Martinez and Elsa in Paris on May 14, 2009. Cameron Diaz on the set of 'Knight and Day' on November 30, 2009. Credit: Bauer-Griffin.