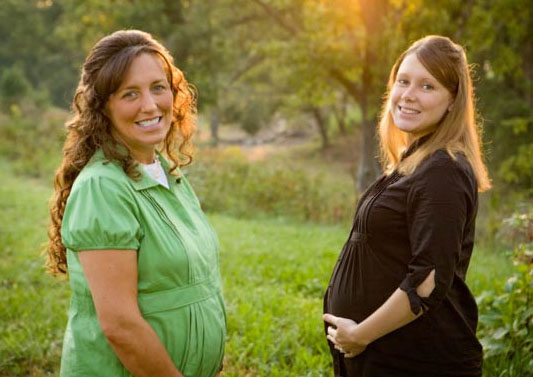 Reality star Michelle Duggar is out of the hospital after having an emergency c-section less than two weeks ago to save her premature 19th child. (Little Josie Duggar, who was just 1 lb., 6 oz. at birth is still in the hospital but is stable and taking breastmilk.) Michelle was spotted at a public meeting for her local Alcoholic Beverage Control board spreading her puritanical wrath. Michelle and her husband, Bob, objected to a proposed beer license for a gas station in their small town of Springdale, Arkansas. According to local reports, Michelle was crying at the board meeting over the fact that some booze might invade her town. The beer permit for the EZ-Mart was denied, but they'll probably continue to do decent business in gas since residents will have to go out of town to get their buzz on.
Controversy looms over the state Alcoholic Beverage Control Board's decision to deny a beer permit for a local gas station.

The board denied the request Wednesday for the EZ Mart on Sunset Avenue in Springdale.

And for some in the area, it comes as a shock. EZ Mart thought it would get the go-ahead.

Employees at the store said initially, no public officials had objected to their request, until yesterday, when a surprise guest came into the ABC board's meeting to testify.

"I was told the Duggars were there protesting it, and that Mrs. Duggar was up there crying. And she said that she didn't want alcohol in her neighborhood or her town, so we got turned down for it," said assistant manager Tomie Labeff.

Labeff said she and others were more than certain that EZ Mart would be selling beer.

"I was told the mayor wasn't contesting it, so we were told by our general manager that we were going to get it for sure, but we were told no," said Labeff.
40/29 News spoke to Michelle Duggar on the phone, and she said alcohol in convenience stores would bring children closer to it.

"Personally, I don't think alcohol needs to be convenient. I think it needs to be placed in a place where adults can get to it and they will have a choice to get it. But our children should not be bombarded with that. It's so close to home," said Duggar.

For some, it's a let down.

"I'm kind of upset about the situation because I feel that it would be convenient to my house. I could just walk down the street instead of having to drive my car," said Jeremy Bara.

Although that convenience store was turned down, several others in the area got the green light — including the Murphy Express on Wedington Drive in Fayetteville, where construction at the site isn't even fully completed.
[From 4029tv.com via Radar Online]
I never understood the concept of a "dry town" or "dry county." We had a dry town next to the one I grew up in and the people who lived there just had to do a little more planning to get their beer. Studies have shown that dry municipalities can actually be more dangerous as people are getting drunk further away from home and then driving to get back. Drunk drivers on the road are more dangerous to kids than seeing some beer at the gas station. It's not like they're selling it to kids under 21. Michelle Duggar isn't known for her excellent deductive reasoning skills. She is a model of serenity and patience, although that doesn't seem to include much tolerance of others.
Header is of Michelle Duggar and then also-pregnant daughter-in-law. All photos credit: TLC