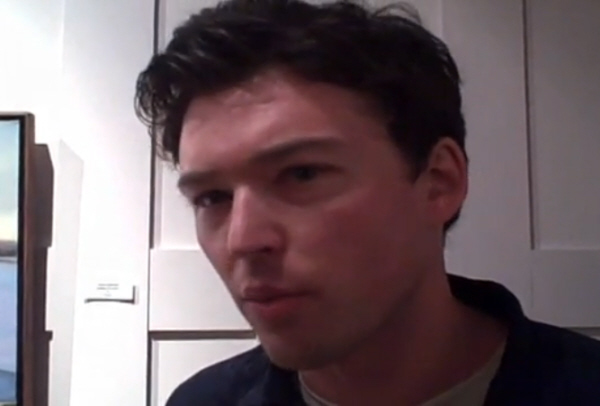 Forgive me. After I got over the shock of Susan Sarandon and Tim Robbins' split (which was announced late Wednesday), some of my first thoughts/guesses were that Tim Robbins might have some young piece on the side. I thought that because this seems to be the year for men dumping their partners for younger, grosser girls. But, as it turns out, it might be Susan Sarandon who has the young piece on the side. Is it any different if it is Susan and not Tim? I have no idea.
So, Page Six was one of the first to run with this particular rumor (and seriously, this is all rumors and suppositions at this point). It involves Susan and a 31-year-old hipster named Jonathan Bricklin. Now, some of you might be like "Dude, how do you know this guy is a hipster?" Trust me. First, his hair. Second, he runs Spin, a ping-pong club in the Flatiron District of Manhattan. That was actually how Susan and Jonathan met – she's an investor in the ping-pong club, Spin. Here's what Page Six says:
Sarandon was recently rumored to be involved with 31-year-old Jonathan Bricklin, a partner in Spin, the Flatiron District pingpong club Sarandon invested in. Before opening Spin in September, Bricklin was known for hosting Naked Ping Pong, an occasional party at a TriBeCa loft attended by models, hipsters, and celebs as diverse as 50 Cent and Salman Rushdie.

Reached for comment earlier this month, Bricklin denied to Page Six that he and Sarandon were anything but professional, calling her his "friend and business partner."
[From Page Six]
Yeah, a "business partner" in your pants. The Observer also ran a profile earlier this year about Bricklin, his partners, and Spin. The Observer claims that Susan and Bricklin met in April 2008, when she came to one of their ping-pong parties and "she ended up hiring the boys to make a tribute video for boyfriend Tim Robbins' 50th birthday." Here's Gawker's summary, with added unnamed sources!
What caused the breakup? A theory: Sarandon wanted to pursue ping pong entrepreneur Jonathan Bricklin.

A source tells us Sarandon, 63, is now in a relationship with the 31 year-old Bricklin. Which, first of all: Holy sh-t. Second of all: This suggests Sarandon's investment in Bricklin's Ping Pong social club, Spin, was not only motivated by her professed love of the game.

Bricklin is a filmmaker whose latest (first?) film is a documentary about his father, the founder of Subaru of America. He's also one of three principals in Spin, which opened this September in the Flatiron and offers unlimited ping pong playing and hobnobbery for a modest $100/month membership fee. (Filmmakers Franck Raharinsoy and Bill Mack are the other two founders.)

If the rumor is true, the unlikely couple's relationship was probably sparked by their mutual appreciation for thwacking a little plastic ball across a net. According to the Observer, Sarandon and Bricklin first met in 2007 at one of the celebrity-studded "Naked Ping Pong" parties Bricklin and his two filmmaking buddies hosted in their Tribeca loft. (Alas, no actual nudity was involved.)

Sarandon then hired the trio to make a video for Robbins' 50th birthday. (Whoops!) According to our source, "The rest is history."

A quick trip down Google lane finds Bricklin to be a cuddly hipster Ping Pong nerd, haplessly forehanding his way into the pages of Vogue, the Times and New York Social Diary. In 2008, he tried out for the Beijing Olympics in what must have been a joke.

His level of play was described by USA Today as "marginally better than some pickup pingpong match in a college dorm rec room." (He lost in the first round, 4 sets to nil.)

We'll see if Sarandon and Bricklin are spotted playing any heated doubles matches in the near future.
[From Gawker]
This is totally throwing me for a loop. Would Susan Sarandon really dump Tim Robbins just to break off a piece of this Bricklin guy? That seems… out of character, yes? I mean, I get that she's a cougar and she loves young guys, but would she really dump her partner of 23 years for this? Here's video of Bricklin being interviewed about Spin and stuff. Okay… he's kind of hot when he talks. And he has pretty eyes. He seems a little full of himself though.